Dr. Now Diet: Latest Fad or Real-Life Miracle?
Last update: August 7, 2023
7
1729
0
We take a look at the viral Dr. Now diet and discuss whether it's a dream come true for weight loss or if it's not worth your time.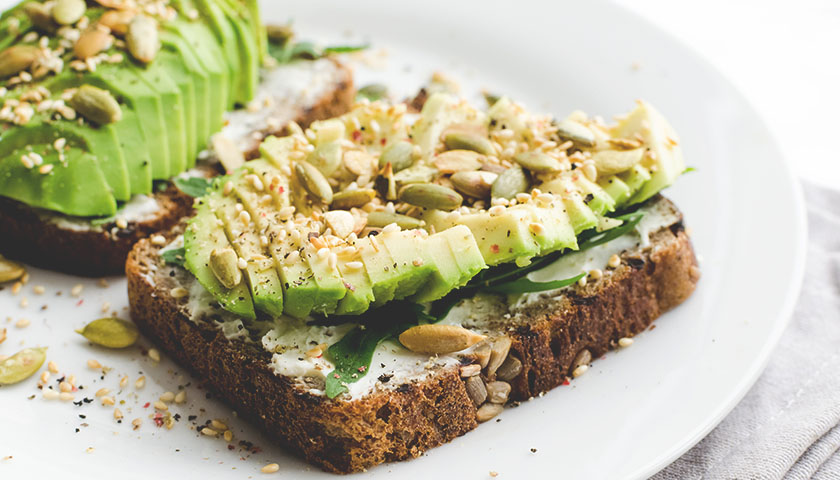 My 600-lb Life, a TV show on TLC, is immensely popular and got a lot of fans interested in the "magical" diet plan created by the show's surgeon, Dr. Nowzaradan.
If you've done any research into this diet, you've probably got a lot of questions, and we're going to answer them here today.
Let's look at whether the 600-lb Life diet works for people of all shapes and sizes. Read on for the full Dr. Now's diet review.
Have you ever felt depressed after eating fast food?
Thank you for your answer
Health Reporter Surveys
Who Is Dr. Nowzaradan?
Dr. Nowzaradan is a bariatric surgeon based in Houston specializing in weight loss surgery for people with morbid obesity. As you probably already know, he is most famous for his role in My 600-lb Life.
The show documents the daily lives of his patients, who weigh more than 600 pounds. The program follows them along their journey before, during Dr. Now's diet plan, and after their weight loss surgery, showcasing how they are losing weight.
The doctor is well known for taking on patients many other surgeons find too risky to operate on. Of course, before Dr. Now can operate on the patients, they have to lose weight to reduce their risk of complications while also proving that they will be able to follow the weight loss plan and lifestyle changes that their doctors prescribe.
Dr. Now puts his patients on a strict low-calorie and low-carb diet plan to help them lose weight as fast as possible before the surgery.
What Is Dr. Now's Weight Loss Diet?
The Dr. Now diet is a very strict low-carb and low-calorie diet. It is high in protein, and while it is pretty challenging to follow, it is prescribed to everyone on My 600-lb Life. Let's talk about why.
As we know, Dr. Now's primary goal is to reduce the risks that his patients face before and during the surgery by having them lose 10% of their body weight on their own. The main goal for this rapid weight loss plan is to shrink the patients' stomach to increase the security of the surgery: low-calorie, pre-surgery diets are generally prescribed by surgeons who perform bariatric surgery.
The following reason for this restricted calorie intake was to ensure that the patients were committed to getting the surgery and improving their lifestyle. The post-surgery diet is just as restrictive as the preoperative weight loss program, so surgeons have to know that their patients are able and willing to follow it.
How to Follow Dr. Now's Diet for Weight Loss
According to one of Dr. Now's books titled The Scale Does Not Lie, People Do, there are three main factors you should consider when trying to lose weight with a low-calorie diet. Ironically, one can join these three items in the acronym FAT:
Frequency of meals
Amount of food
Type of products
Let's go over these items in more detail.
Frequency
When it comes to the frequency of meals on the Dr. Now diet, the doctor only has one recommendation to his patients: avoid snacking.
You should only be eating three square meals a day, or even just two if you find that it's more convenient – a recommendation he makes to his morbidly obese patients.
Amount
As for the amount of food you're putting on your plate, Dr. Nowzaradan told the morbidly obese people on the show that they should have a calorie intake of no more than 1,200 calories each day. This is obviously an insufficient number of calories, especially for someone who weighs around 600 pounds, so it results in rapid weight loss.
Type
The type of food you're eating also matters a lot when you're on this low-calorie diet. To make this diet more doable, you need to pay attention to what you're eating – Dr. Now often asks his patients to focus on two primary food groups. These groups were non-starchy vegetables and lean protein sources.
Dr. Nowzaradan Diet Plan
So, now that we know a little more about what the Dr. Now diet is, let's take a look at some of the restrictions and allowances that are involved in this weight loss journey.
What can you eat? Calorie intake guide
The Dr. Nowzaradan diet allows for the following foods and other high-protein, high-fiber, sugar-free, low-fat foods.
Fats and oils – Small amounts of oil for cooking, as well as cooking spray, are allowed for this diet.
Lean protein sources – This includes lean cuts of meat, egg whites, turkey breast, chicken breast, fish, tofu, beans, and fresh, grilled lean protein.
Most vegetables – The only vegetable exception is potato.
Low-sugar fruits – All whole fruits are allowed; save for watermelon, banana, cantaloupe, and mango. Cooking lower-sugar fruits is also allowed on this diet.
Whole-grain carbs – You're allowed to eat wheat or corn tortillas, wheat bread, and whole-wheat pasta, though any pasta must be consumed in moderation. Brown rice is allowed as well.
Nonfat dairy – Skim milk, low-fat cottage cheese, and plain nonfat Greek yogurt are perfectly fine on the Dr. Now diet.
Certain nuts and seeds – Chia seeds and flax seeds are the order of the day in this category.
What to avoid
In addition to a list of foods that dieters can eat, Dr. Now provides his bariatric surgery patients with a list of foods that they should not be eating while following the diet, including some apparent things like french fries and cookies. However, a few foods seemed to catch his patients off guard, namely popcorn, oatmeal, and peanuts.
The doctor's logic here is that popcorn is doused in fat, oatmeal is high in carbs, and peanuts are high in calories and easy to overeat. Here are some of the non-nutritious foods you should be avoiding while on this reduced-calorie diet plan.
Specific protein sources – Sugary or high-carb protein shakes, processed meats, high-fat meats, battered and fried meats, and eggs are no-gos on this diet.
High-sugar fruits – This category includes fruits canned in syrup, fruit juices, and fruits with higher sugar levels, like watermelon and mango.
Some oils and fats – Such as olive oil, butter, and all vegetable oils.
Full-fat and sweetened dairy – This includes sweetened yogurt, milkshakes, sorbet, chocolate milk, ice cream, and full-fat cheese.
Most seeds and nuts – Including peanuts, peanut butter, cashews, pistachios, almonds, and sunflower seeds.
A Typical Dr. Now Diet
Here's a sample menu to give you an idea of what a typical Dr. Nowzaradan diet plan might look like:
Day 1
Breakfast – Two ounces of egg whites with mushrooms, spinach, and one ounce of partly-skimmed mozzarella on two slices of whole-wheat toast
Lunch – Three ounces of grilled chicken, salad with two tablespoons of vinaigrette dressing
Dinner – Three ounces of broiled salmon with asparagus
Day 2
Breakfast – One cup plain nonfat yogurt and half a cup blueberries, one cup skim milk, two pieces of turkey bacon
Lunch – One cup of tuna salad (from canned tuna) made with Greek yogurt, whole-grain pita, carrots, and celery
Dinner – Julienne zucchini with marinara sauce, four ground turkey meatballs, one-ounce partly-skimmed mozzarella
Day 3
Breakfast – Smoothie with one cup of skim milk, strawberries, avocado, one scoop of protein powder.
Lunch – One cup of broccoli stir fry and three ounces of tofu
Dinner – Two cups of low-fat chicken and vegetable soup, salad with one tablespoon of vinaigrette dressing
Dr. Nowzaradan Books
Dr. Nowzaradan is a respected doctor and a proficient author, having written two books in his lifetime. His first and perhaps most famous work is The Scale Does Not Lie, People Do. The book aims to provide readers with the valuable information and tools they need to guide them to make appropriate changes, improve their health, and manage their weight.
Dr. Now's second book is Last Chance to Live, which delves into the reality of morbid obesity. The book comes as the culmination of more than 40 years of continual learning, understanding, treating, and helping patients who suffer from obesity. It has a lot to tell us about our bodies and how we can learn to respect them better.
A Word From Our RD
Being overweight poses some immediate health risks. While it is natural to want to lose weight quickly, going on a restrictive diet can pose just as many risks to your health as being overweight, especially if you suffer from other health conditions.
It's no secret that the best way to lose weight is to change your eating habits and reduce your daily calorie intake, but sometimes this just isn't the best course of action. Following a strict diet plan isn't always the right move; sometimes, you just need to make sure that you're following a well-balanced diet, making sure you're getting a good level of exercise, even if that means just going for a walk once a day.
I urge you not to think too critically about your body – you don't have to cut down to 1,200 calories a day just because you think you're a little chubby. Dr. Now's diet plan was specifically designed for people who are morbidly obese – try to remember that.
Conclusion
While Dr. Now's diet does have its place in many medical contexts, we don't think that it's for most people – and it's not the best option if you're just looking for a diet that you can stick to in the long term.
There are many more, better diets out there for you, such as intermittent fasting. IF reduces the amount of food consumed throughout the day and may help with weight loss without following any strict diet.
Try DoFasting, a personal fasting guide in your pocket. Enjoy personalized meal plans, a progress tracker, and a simple workout routine. You can choose from 20 unique diets, so DoFasting is there for you, even if you are a vegan or vegetarian.
Last update:
August 7, 2023
7 min read
1729 Views
0 Comments