What to Wear for Running? The Full Guide for Different Seasons
Last update: January 4, 2023
10
734
0
Does the changing of seasons have you stressed about what to wear on your daily runs? Don't fret. Here's everything you need to know about running from spring to winter.
All avid runners understand how difficult it can be to adapt to the changing seasons. The seasons always seem to be one step ahead, and catching up to the changing temperatures can be hard.
One of the best ways to prepare for the different seasons is by updating your wardrobe, and if you're still trying to run in cotton sweats, it's time for an upgrade.
You don't have to break the bank, as even investing in a few staple running items can be a total game-changer. Keep reading for a comprehensive guide on what to wear running.
What to Wear for Running?
The ideal outfits to wear running will vary depending on the time of the year. During colder months, staying warm will be your main priority, whereas sun protection should be your main concern during summer.
Running in summer
Although you don't have to deal with subzero temperatures while running in summer, finding running gear that is moisture-wicking and can protect you from the sun's rays is a must.
Running in shorts and a sports bra won't leave you feeling cold, but it can leave you with minimal sun protection. Finding breathable fabrics that can help you regulate your body temperature while also offering at least a little UV protection can leave you feeling comfy and sunburn free.
Shoes
When it comes to running shoes, you'll probably want to avoid anything water-resistant since they can trap too much heat for comfort. Beyond that, you're welcome to wear your run-of-the-mill runners as long as they offer adequate support and a snug fit to help you avoid blisters. You can also wear running shoes while walking long distances.
Investing in the right pair of socks to set up your feet for maximum comfort and the least risk of blistering is also important.
Your general "sport sock" made from cotton won't be the best choice. Instead, you want to find something made from technical fabrics like Coolmax or Drymax, which are polyester blends. These are the best to wear while running since they quickly dry and absorb moisture.
Layers
Preparing to run outdoors during summer goes beyond buying the right running clothes. You need UV protection for your entire body, especially your face, which will be in direct sunlight for the entirety of your run if you're not careful.
To start, you want to find light, moisture-wicking materials that absorb sweat while keeping you cool.
Wearing a light long-sleeve isn't a bad idea since it will offer more protection from the sun, but wearing something short-sleeved is also a great option if it's too hot. Whatever you choose, make sure it's light in color, like white or baby blue, so that it won't attract any extra heat.
You must also pick up a running hat featuring an extra-wide brim or a visor. You'll have all the UV protection you need for the top half of your body when you top this look off with sports-specific sunglasses that are designed not to slip and slide while you run.
On your lower half, dry-fit running shorts featuring cooling mesh panels will help keep you cool. If you need extra help to prevent chafing, sticking to light running tights should do the trick.
Finally, a CamelBak water hydration pack is a worthwhile investment for long-distance runners and those living in hotter parts of the country. You can't ignore the benefits of staying hydrated, and these packs, which have a long tube and mouthpiece, allow for easy, hands-free hydration.
Running in fall
For many people, fall is their favorite time of year to run. It's not hard to figure out what to wear running since you won't be dealing with extreme temperatures, and wearing a couple of layers you can remove during your run should keep you more than comfortable.
The sun doesn't set as early as the winter months, and you don't need to be specific about timing your run to avoid the summer's extreme heat. An added bonus of running in the fall is spending time outside and soaking in all the beautiful colors of the changing leaves.
Shoes
In more temperate weather, you can get away with wearing any of your favorite running shoes. You're good to go as long as they offer enough cushion and support in all the right places.
When the temperature drops, it might be a good idea to pull out a thicker pair of running socks. Something made from merino wool, which is moisture-wicking but still warm, is a great option.
Remember that wearing cotton socks is never a good idea, regardless of the weather. They might keep your feet warm initially but will leave you with sweaty feet and a risk of blisters. Instead, stick to technical fabrics like nylon or polyester since they'll keep your feet dry and blister-free.
Layers
When the temperature drops, most tend to overreact by pulling out all layers and overdressing for runs. Although it might be colder outside, this slight drop in temperature will better accommodate much of our summer running attire.
Since your body temperature rises by around 15ºC while running, sticking to a pair of running shorts with a T-shirt or tights and a tank top is often enough. As the temperature drops, you can switch to wearing a long-sleeved merino wool top with the option to add a lightweight jacket if you still feel chilly.
Pair these outfits with a hat or headband for your ears and some light gloves, and you'll be prepared to stay cozy on all your fall runs.
Running in winter
Winter is one of the hardest times of the year to run. From finding slip-free footwear that can prevent a running accident in icy conditions to wearing winter running clothes that will keep you warm without getting sweaty, running in cold weather isn't easy.
Wearing materials that don't wick moisture can leave you sweaty enough to affect your running performance. But more importantly, they can also leave you at a greater risk of getting chilled and catching a cold.
Investing in the right running gear is especially important for winter running. It can make all the difference when it comes to you being able to run during the colder winter months.
Shoes
Being waterproof is one of the most important features of a running shoe that you can use in the snow. Many of the best running shoes will have a "GTX" version, meaning they have an outer layer or Gore-Tex. These shoes can keep your feet dry, even when running through slush.
You'll also want to find a shoe with more pronounced lugs. These are nubs on the bottom of your shoes that allow them to find more grip, even in snow and ice. You also have the option of attaching removable spike straps to an existing pair of runners.
These running shoes are best paired with winter-specific socks that are made to keep your feet warm. Skip the cotton and look for wool or technical fabrics like spandex and polyester. You can also pick up a gaiter attachment that keeps snow from sneaking around your ankles.
Layers
When it comes to running in cold weather, many people start by wearing cotton sweatpants and a hoodie. Although wearing warmer materials is a great way to ensure you'll stay warm during your run, it's also important that you don't get too sweaty under your running gear.
The best option for staying warm during cold weather runs is just wearing multiple layers that you can take off once your body heats up. Merino wool is a great base layer since it is soft and moisture-wicking. It's also great for keeping you warm while simultaneously offering a cooling effect.
Finally, don't forget about your extremities. Small gloves for your hands and a headband to keep your ears warm are never bad ideas. Since there are fewer daylight hours during winter, it's also a good idea to invest in reflective gear. That way, you'll be safe to run early in the morning or late in the evening.
Running in spring
Running in spring can be a roll of the dice. From spring showers that turn to snow to days that feel more like summer than spring, you never know what you'll get.
As a general rule of thumb, this is the time of the year that you'll need to be most prepared for unpredictable weather. It's also a good idea to use the best running gear you can find to keep yourself dry and comfortable.
Shoes
Finding a shoe with some sort of water resistance is a good idea since there's a good chance you'll accidentally step in a puddle or find yourself in the middle of an April shower.
Moisture-absorbing socks that won't cause your feet to sweat will also be essential in keeping your feet blister-free. Drymax socks made from technical fabrics are best when paired with shoes with mesh vents. This combination will help your feet dry out should you have any missteps.
Layers
Wearing multiple layers is the best way to prepare yourself for the ever-changing temperatures of springtime. A variety of lightweight running clothes you can add or subtract during your run is your best bet for staying warm but not too warm.
For cold weather, wearing a long-sleeved merino wool base layer with a light, waterproof jacket that you can remove if you start heating up is ideal. On warmer days when you're sure you won't be dealing with rain, a moisture-wicking T-shirt with a long sleeve layered on top should do the trick.
As always, wearing UV sunglasses or a visor to protect your eyes from the sun is a good idea, and a thicker headband will help keep your ears warm when dealing with inclement weather.
Still not sure what to wear on your runs? Check out the Joggo blog for more in-depth articles about how to dress for running in all conditions. You might also want to try one of their personalized running plans to help you stick to your running goals, regardless of the weather.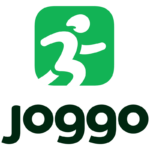 Personalized running plans created by professional coaches
Meal plans perfectly tailored to your current diet, allergies, and health needs
Treadmill mode for people preferring indoor running
Educational articles on easier running, injury prevention, nutrition, and more
Behavior science-based reward system for lasting motivation
Start Free Quiz Now
What Not to Wear Running
When deciding what to wear running, certain running clothes should have a lifetime ban. By avoiding the following attire, you can set yourself up for the best running performance possible and even help avoid certain run-related injuries.
Avoid cotton
Even if you're running in cold weather, cotton is a material that is best to be avoided. From cotton socks to sweaters, wearing something made from this non-breathable material will put you at risk of feeling uncomfortably sweaty.
Non-breathable materials trap your body heat as you begin to warm up. On top of that, cotton isn't moisture-wicking. So when you get wet, either from sweat or the elements, the moisture will stay on your skin, putting you at risk of chafing or catching a cold.
Don't wear anything too tight
Wearing form-fitting clothing is the best way to avoid chafing and offers multiple benefits in boosting your performance. Wearing a tight sports bra is essential to holding everything in place while you run, and compression running tights can even help boost blood flow.
That being said, there's a limit to how tight your clothing can be. Wearing something that leaves lines in your skin can have the opposite effect on blood flow and cause major discomfort while running.
No worn-out runners
Things like a toe poking out or treads worn to the bone can help you tell if your running shoes are worn out and in need of an upgrade.
Since the right pair of running shoes will help you run with a more balanced gait, wearing your runners long past their expiration date will leave you at a higher risk of running injuries. Things like shin splints and Achilles tendonitis are two injuries that you can avoid by purchasing a new shoe.
A Word From Our Coach
When it comes to physical activity, anything is better than nothing. You don't have to be running half marathons to experience the benefits of aerobic exercise, and even running for 20 minutes a day has plenty of benefits.
Exercising every day or just a few times a week can have health benefits like more energy, better sleep, and improved cardiovascular health. It might be hard to start, but once you make regular exercise a part of your life, you'll never want to stop.
Bottom Line
Investing in the right staple running pieces can make all the difference when you're running in extreme heat or freezing temperatures. By picking up some running clothes made from high-quality fabric that you can layer together, you'll be all set to run year-round.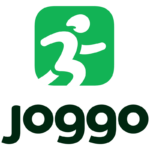 Personalized running plans created by professional coaches
Meal plans perfectly tailored to your current diet, allergies, and health needs
Treadmill mode for people preferring indoor running
Educational articles on easier running, injury prevention, nutrition, and more
Behavior science-based reward system for lasting motivation
Start Free Quiz Now
Last update:
January 4, 2023
10 min read
734 Views
0 Comments
${TOCSections.eq(0).find('a').text()}