How to Tell if Running Shoes Are Worn Out?
Last update: January 4, 2023
8
1000
0
How long have you been using your current pair of shoes? Have you ever thought about the best time to source more shoes? Today, we discuss the details behind worn shoes and when to get another. Stick with us.
Many foundational items make the compulsory running gear list. These items offer protection against hazards like inclement weather, rough running trails, wildlife, etc., while providing top-notch comfort.
In essence, they are there to make your running experience much better, whether you require them for your winter or summer races. Amongst the preliminary running gears are running shoes. As a runner, it is important that you only go for top-quality running shoes, as they offer many uncompromisable benefits.
For starters, a good running shoe offers tons of traction, keeping you upright as you navigate through dirt, snow, asphalt, and other terrains. Secondly, They help prevent injury while improving running performance by reducing the stress on your musculoskeletal system.
Overall, finding the right shoe is a necessity when it comes to having a positive running experience. But then again, these items do not last forever, and that brings us to today's topic.
In today's article, we dive into the world of running shoes, uncovering the signs that show that your shoes need instant replacement and the type of shoes for different people. Stick with us for the complete guide!
How to Tell if Running Shoes Are Worn Out?
When we talk about running generally, we attribute all forms of wear and tear as a product of mileage and time.
Worn-out treads are the greatest telltale sign that your favorite pair of running shoes is overdue for replacement. Obviously, there are other common signs indicating a need to replace your running shoes, but this one takes the cake.
The treads are the most important part of your shoe as they provide protection and traction. Akin to an automobile on treadless tires, you may be able to keep moving forward regardless of excessive wear, but the forthcoming consequences are inevitable.
As a standard practice, your choice pair of running shoes must provide proper support and shock absorbency to reduce your injury scare.
Your total running mileage is the primary contributor to how drastic the treads wear out – that, as well as your preferred running path, weight, foot strike, and running form. However, there are also cases where the runner suffers from overpronation or underpronation, which leads to uneven wear.
Overall, a drastic reduction in your running shoe's cushioning leads to poor shock absorption and an increased risk of running injuries.
A running shoe where the outer sole or tread is worn out, especially when visible to the naked eye, is a huge red flag in the running community since they are a major contributor to running injuries.
How Often Is It Recommended to Change Running Shoes?
Taking into account different runners and their training differences, such as choice of running style, surface, weight, and speed, the answer to when to switch to newer shoes is undoubtedly subjective. People are also wearing running shoes while walking.
However, there is a standard benchmark for getting a new pair of running shoes set by shoe manufacturers: 300–500 miles (480–800 kilometers). Still, these figures are primarily for high-quality shoes.
If you are using low-quality shoes from your local shoe store, you should probably cut that number in half.
How Often Should You Change Running Shoes?
In an ideal scenario, the shoe's quality and total mileage will tell you when you need to get more pairs. But unfortunately, research reveals that a shoe's structural integrity begins to diminish as soon as it hits the 300-mile mark.
For example, if you run 10 miles weekly, you will need to get a new shoe in about 8 months to keep your running performance and reduce your injury risk. First, however, you should make a habit of keeping track of your total running mileage. That way, you have an accurate means of making these decisions.
How to Find Running Shoes?
For us, finding the perfect pair of shoes equates to understanding the biomechanics of runners. Running shoes typically come in 3 types, regardless of the brand you choose or the technology that goes into the shoe's creation, and each of them addresses the needs of a specific type of runner.
Type 1 (overpronators)
Overpronation is when your foot's arch flattens more than normal (the feet appear to lean inward). This is usually a result of your walking or running style, which places much strain on the muscles, tendons, and ligaments in that region.
It is important to note that overpronation is entirely different from flat feet.
Overpronators should wear motion control shoes to correct this condition, as these shoes come fitted with the appropriate support (dual density midsoles, roll bars, or footbridges). A great example of a motion control shoe is the Mizuno Wave Alchemy 12.
Type 2 (neutral pronators)
Runners with neutral pronation have feet that tend to roll inward naturally, thus increasing the shock absorption prowess. As a result, these runners do not experience the same increased risk of injury as their counterparts, however, having the right shoe is still important.
These runners are better off with a good pair of stability shoes since they combine iterative cushioning technology and support into one design. An example of this is the Asics GT 2170 shoes.
Type 3 (under pronators)
Underpronation, also referred to as supination, is a condition where the feet roll outward instead of to a healthy spot. This happens when a person has an unusually high arch, which places much stress on the outer toes.
Runners with this condition should prioritize wearing cushioning shoes. These shoes accentuate shock dispersion, especially in mid and outsoles. Nike Pegasus is an example of this shoe.
You must get your running shoes from a quality store with knowledgeable employees. Try them out and ensure they are comfortable; afterward, you are free to pay.
Then again, if you are satisfied with your current shoes, why not opt for two pairs?
Still, if you are apprehensive about potentially getting the wrong type, you can try the Joggo app. Joggo has a score of informative blogs to help you select the right running gear. You can also interact with their in-house specialist, guaranteeing you access to timeless information.
Conversely, the Joggo app also serves as a training tool, allowing users to hit their training goals in record time. For this purpose, Joggo has provided a mandatory quiz that helps create a personalized training regimen.
Overall, Joggo and its app are an effective workout tool for both beginners and elites.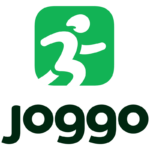 Personalized running plans created by professional coaches
Meal plans perfectly tailored to your current diet, allergies, and health needs
Treadmill mode for people preferring indoor running
Educational articles on easier running, injury prevention, nutrition, and more
Behavior science-based reward system for lasting motivation
Start Free Quiz Now
5 Signs That It Is Time to Change Running Shoes
There are many reasons why you urgently need a replacement shoe for your next running event. Still, there are times when shoe damages go unnoticed by runners. So let's look at 5 signs you need to throw out your old running shoes.
#1 High running mileage
In the case of running mileage, taking into account your preferred running routes is just as important as keeping a record of the mileage on your shoes. For example, running on rougher routes such as dirt paths, mountain trails, or forest trails leads to faster shoe degradation than running on a treadmill or track.
If you cannot keep track of the miles on your shoes, mark down the exact day you got the shoes and your weekly mileage count, and after a while, do the math. You will have to tell the mileage on your shoes and a potential timeline for getting newer shoes.
This strategy works even better when you follow a strict running plan. For example, if you stick to a set weekly mileage, you can tell when you will need another pair of running shoes right from the day you bought them.
#2 Protruding threads
Your big toe slipping out from the breathable material is one of the most apparent signs that indicate worn tread, especially when most shoes come with room in the toe box for easy wiggling.
There is little to no fix for protruding threads. So instead, opt for getting new shoes.
#3 Inside heel is fraying
Like how your shoe's uppers are prone to damage, size mismatch can result in the inside heel fraying. That forces the material at the ankle region out of position, leading to increased friction during runs.
If your shoes are relatively new (they haven't crossed the mileage threshold), changing how you tie your laces is a simple way to keep them working. Tying the laces tightly up the top of the foot increases the overall support, stops your feet from sliding back and forth, and reduces pain.
Similarly, ankle-length socks can lead to fraying due to increased friction from both materials. Again, the standard fix is opting for longer socks, which stops the material from coming undone.
#4 They are not bouncy anymore
Using a single pair of running shoes for an extended period will lead to compressed midsoles. The essence of shoe cushioning is to absorb impact and prevent injury, but most people still find it difficult to tell when they need new running shoes.
If you are missing the usual spring in your steps, it is evident that it is flattened or worn out.
#5 Blisters on the back of the foot
Another sign that indicates excessive wear is the presence of blisters on your feet. The right shoes should feel snug, preventing the material from rubbing your feet. Still, occasional blisters are somewhat of a norm for runners, especially when they participate in high-intensity exercises.
However, when blisters become a recurring problem, it is a good indicator that your shoes are not fitting correctly.
A Word From Our Coach
Getting a good pair of running shoes is enough to lead to some net positive race results. Based on your foot positioning, the right shoe will provide more comfort and increased safety, allowing you to train harder than ever.
Similarly, a standard running shoe keeps your feet dry and free from ground hazards. These effects could put you out for extended periods, ultimately jeopardizing your training.
If you're still unsure what pronation you have, feel free to check in with your doctor. The checkup, coupled with the medical advice you will get, is priceless, especially if you aim to run professionally.
Conclusion
Knowing when and how your shoe wears out and is unsafe for use is a highly crucial piece of information. It puts you at an advantage regarding performance increase and injury aversion.
As a runner, especially for potential professionals, having control over things like running gear, training programs, and nutrition helps you achieve your goals since you can prepare adequately for them. You also need good shoes for your leisure runs.
So, take some time out to find the perfect shoes, try them on, and take them to the tracks.
Last update:
January 4, 2023
8 min read
1000 Views
0 Comments
${TOCSections.eq(0).find('a').text()}