Shapemaster App Review: Your Couch Potato Cure?
Last update: September 25, 2023
14
85
0
Is the Shapemaster app able to turn a couch potato into a fitness enthusiast?
At the touch of a screen, fitness apps can support your weight loss journey and help you improve your fitness levels. Given the abundance of digital platforms available to download, finding the right one for you can be challenging.
To save you time and effort during your search, I have tried the Shapemaster app, a revolutionary tool that boasts personalized fitness guidance and helps users get in shape and achieve their dream bodies.
I put this app's features to the test, examining its efficacy, functionality, and overall user-friendliness. Check out my review to find out whether this app is the fitness companion you've been looking for.
What Is the Shapemaster App?
Tailored workout plans
Nutritional tracking and guidance
Meal planning
Progress monitoring
Learn More
Pros
Personalized workouts for real gains

Detailed video guides for the best experience

Ability to track your progress

Provides motivational support
Cons
Features may be tricky to understand at first

No real-time guidance

Created for men only
Shapemaster is an innovative fitness app aimed at male fitness enthusiasts. It offers a variety of features, including progress monitoring, customizable fitness plans, exercise demonstrations, and tracking tools to help you stay on top of your fitness regime and ensure you build healthy eating habits.
There are three optional goals to choose from when using the app. These include losing weight, gaining muscle mass, and getting shredded. By selecting one of these three objectives, the app can tailor its expert guidance and workout plans to help you achieve your dream body.
Why I've Decided to Review the Shapemaster App
As a fitness enthusiast, I'm always looking for effective weight loss methods that can help me and my friends get into shape and feel better.
Currently, around 1 billion people worldwide are obese. Obesity brings forth several health concerns, including cardiovascular disease, diabetes, and even cancer. To prevent such illnesses, it's essential to be active and eat healthily. I believe digital tools can be a superb tool to help people achieve those targets.
Given my personal interests in fitness, when I learned of the new Shapemaster app, I knew I had to put it to the test and determine how good this platform actually is.
As there is a continual influx of fitness apps, I understand how difficult finding an effective workout tool can be. That's why I've analyzed Shapemaster thoroughly and was able to formulate a well-rounded review that addresses the major functions, benefits, and drawbacks.
I hope my analysis provides you with enough knowledge of this app to help you make an informed decision on whether Shapemaster is right for you.
How Does the Shapemaster App Work?
The Shapemaster app is a fitness tool that gives users a personalized regime to achieve specific fitness goals, such as muscle gain, weight loss, or cutting fat while preserving muscle.
Based on my experience using the app, I have broken down the principal functions of Shapemaster to illustrate how it works:
Goal selection: Upon initial setup, it prompted me to choose between three primary fitness objectives: losing weight, gaining muscle, or getting shredded. These goals acted as the foundation for my fitness plan.
Initial assessment: After I selected my primary goal, the app prompted me to answer a series of questions about my dietary habits, current fitness level, exercise history, and so forth. The app then harnessed this data to provide me with a personalized fitness plan.
Generated workout plan: Based on my chosen goals and assessments, the app generated a tailored fitness plan. The options included various exercises, such as cardiovascular workouts and routines.
Nutritional guidance: I additionally received nutritional guidance to complement my personalized workout plan. This support included recommended calorie intake, macronutrient ratios, meal suggestions, and others. This feature helped me develop the best diet to lose weight, aligning with my physical metrics and fitness regime.
Progress tracking: The Shapemaster app provided progress tracking to ensure I was on target to hit my goals. This data involved monitoring my weight, body measurements, and exercise performance. The information helped me make appropriate adjustments to reach my fitness goals.
Motivational support: The app offered motivational features, including workout streaks, daily reminders, and achievement badges. This feature aided my progress and encouraged me to remain on track.
How Does the Shapemaster App Stand Out From Competitors?
When using Shapemaster, I noticed some specific features that stood out from other apps I have previously tested.
First, this app uses an algorithm to produce a tailored workout and nutrition plan that aligns with your goals and ongoing progress. According to my goals, this provided me with relevant guidance to help me lose weight fast.
I also received expert advice and coaching from certified professional fitness trainers and nutritionists. This made me feel like I was in safe hands, enabling me to trust their expertise and follow their advice.
To help me seamlessly monitor my progress, I could review a dynamic ensemble of important information, such as my daily goals, and see how many calories I've burned. This all-in-one dashboard helped me stay organized and on top of my daily routine.
I also found the diverse exercise library significantly unique. There were loads of exercises to choose from. Each workout activity was instructed clearly and was easy to follow.
Because of this, Shapemaster helped me get the most out of every workout, ensuring I broke a sweat and burned calories every time.
What Are the Main Features of the Shapemaster App?
From expert guidance to a range of exercises for weight loss and muscle gain, the Shapemaster app presents diverse elements. Below, I have narrowed down the three key features of the app that helped me the most during ShapeMaster testing period:
#1 Personalized experience
When I first began using Shapemaster, it asked me a series of personal questions regarding my fitness goals, current activity level, dietary preferences, and other relevant information to generate a personalized routine.
The app then assessed my responses to create a customized workout plan that aligned with my specific goals.
The tailored experience of Shapemaster didn't stop there – I also received further personalization as my fitness progressed. The app adapted my exercise difficulty level, which helped me feel motivated and challenged in a way suited to my capabilities.
In addition to the app's personalized exercise regime, I also received my own fitness dashboard.
This feature presented me with my daily goals, fitness and health trackers (including weight, steps, and water intake), and weekly progress reports in an all-in-one hub, offering conveniently mapped-out and organized insights.
#2 24/7 nutrition guidance
Another standout feature of Shapemaster is its round-the-clock nutrition guidance. I know that many people often struggle to maintain a balanced diet, so I think this feature might be useful and motivating.
The app planned a personalized nutrition plan tailored to my preferences, which helped me remain within my daily calorie budget and suggested tasty dietitian-crafted recipes packed with nutrients. This threw guesswork out the door, enabling me to plan each of my meals daily.
Because the nutrition guidance was accessible 24/7, it was perfect for days when I came home from work or the gym late and needed a balanced meal for dinner. This left me feeling fully flexible to eat whenever suited to me, without worrying about not having guidance at specific times.
I found the recipes provided by Shapemaster's experts particularly fulfilling, which helped keep my unhealthy cravings at bay, encouraging me to maintain my physique.
#3 Tailored to your needs and routine
Because I lead a busy lifestyle with an occasionally unpredictable schedule, I often struggle to maintain a consistent exercise routine.
This app gave me the flexibility of creating a workout program that accommodated my lifestyle and preferences.
This allowed me to exercise at times suited to me and even swap exercises I didn't enjoy for options that I found more engaging and enjoyable.
This adaptability not only respected my preferences but also enabled me to sustain a doable routine that helped me stay on track to hitting my fitness goals.
Based on my personal experience, I believe this feature is great for users with busy and fluctuating work/life schedules.
4 Benefits of the Shapemaster App
When using Shapemaster, I experienced several advantages from its extensive range of features. Here are the 4 most significant benefits I experienced from this app:
#1 Personalized workouts for real gains
The personalized workouts provided by Shapemaster directly contributed to real fitness gains. Because the app tailored my plan according to my specific goals, preferences, and fitness level, it was effective at helping me achieve and maintain my wanted physique.
I also noticed significant improvements in my endurance and strength, both of which were directly attributed to my personalized workout plan.
In addition, the app gradually introduced new workouts as my fitness level progressed. This progression prevented me from getting bored or feeling like each workout was too easy and ineffective. Instead, I always felt challenged and engaged.
#2 Detailed video guides for the best experience
The Shapemaster app provided me with detailed, informative workout video guides, which made learning new exercises a walk in the park.
Because the exercise library provides clear guidance and virtual classes, I exercised better and maintained the correct form. Improved training limited the chance of injury and helped me excel in every workout, ensuring I burned enough calories and sufficiently worked my muscles.
Based on my experience completing Shapemaster's workouts, I thoroughly believe it's well-suited for beginners looking to build a workout routine and learn new exercises.
#3 Ability to track your progress and stay motivated
Shapemaster's all-in-one progress tracking dashboard made it easy to review my fitness journey and stay motivated. I found the app's weekly reports especially beneficial as this pinpointed my wins and showed me how far I'd come in a week.
The app also presented detailed progress metrics, charts, and graphs that helped me see my results and review the milestones I'd reached so far. This was a huge motivator because it helped me see what all of my hard work and dedication had helped me achieve.
These updates also enabled me to see areas that needed more attention, such as my daily calorie intake or steps. By harnessing the knowledge of my progress, I could make informed choices to exercise more or eat healthier.
#4 Consistency boost with reminders
Given my busy lifestyle, it's easy to forget when to exercise. Thankfully, Shapemaster provided me with workout reminders that I could tailor to my preferred schedule.
The notifications not only provided me with the flexibility to schedule my exercise at times that suited me but also prevented me from missing a workout session, ensuring I established a healthy and consistent fitness habit.
3 Downsides of the Shapemaster App
Despite its benefits, the Shapemaster app also presents some drawbacks. I have provided an outline of the key downsides I experienced when using the app:
#1 Might take time to get familiar with its features
At first glance, I found the extensive variety of features included in Shapemaster slightly overwhelming.
Upon initial use, navigating the app's several menus was tricky, and it took some time to get to grips with its many features.
Although the app offers some guidance, I still found that most components were a significant learning curve. The initial complexity of understanding the app's features and functions may deter people who like a more straightforward interface.
#2 No real-time guidance
Another limitation I encountered was the lack of real-time guidance during workouts. Unlike other apps that provide live exercise coaching, Shapemaster solely depends on its pre-recorded video instructions.
I would have preferred feedback after or during every exercise to make sure I maintained good form and properly perfected my technique.
I also believe real-time guidance would greatly benefit users with physical limitations so they could modify exercises to accommodate their needs. The same goes for people who are new to fitness and need additional guidance to help them improve their performance during workouts.
#3 Created for men only
Shapemaster is predominantly marketed and designed as a fitness platform for men. The default nutritional recommendations and exercise programs were all created with a male audience in mind rather than considering that users may be female.
This meant meal plans were not necessarily suited to the required nutritional intake of women, and exercises were tailored to male audiences, resulting in gender exclusivity.
This was disappointing given the vast amount of women, who are seeking to improve their fitness and achieve specific goals.
Shapemaster Real User Reviews
Like me, many other users of the Shapemaster app experienced its benefits and downsides, too. See what others think of the app below:
Positive review from John
Rating: ⭐⭐⭐⭐⭐ (5/5)
Shapemaster is the best fitness and nutrition app I've tried. It's perfect for a busy guy like me who wants to stay healthy. The workouts are challenging and motivating, while the nutrition tracking helps me make better food choices. The community support is fantastic too. Shapemaster makes getting in shape enjoyable and I've seen amazing results. Highly recommended!
Negative review from Mark
Rating: ⭐⭐ (2/5)
Shapemaster disappointed me in several ways. The workouts were too intense for beginners like me, with insufficient guidance and customization. The nutrition part was too challenging, as it was clunky and it was difficult to find meals I enjoyed. The app also crashed multiple times. Overall, it's frustrating and not that user-friendly. I'll be searching for a more suitable fitness app.
Shapemaster App Cost
You can purchase three types of subscriptions upon using the Shapemaster app. Plans include a 1-week plan costing $6.93, a 1-month plan costing $30.99, and a 3-month plan costing $53.19.
FAQs
Is the Shapemaster app free?
The Shapemaster app isn't free. To use all the app's features, you can choose between three subscription plans, including a monthly plan, a 3-month plan, and a 6-month plan.
Can I get shredded with the Shapemaster app?
If you stick to your diet and exercise regime, you can absolutely get shredded with the Shapemaster app. Upon setting up your profile, the app gives the option to select "get shredded" as your primary goal. You will then receive a fitness plan tailored to your goals.
Is the Shapemaster workout plan good?
The Shapemaster workout plan presents several benefits, including personalized exercises, nutritional advice, detailed exercise video guidance, and progress tracking to help you stay motivated.
Comparison Table
Understanding the key difference between Shapemaster and other leading apps will further support your choice. To help you conveniently compare similar apps to Shapemaster, I have created this comparison table:
Comparison Winner: Shapemaster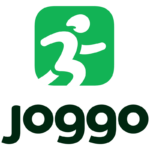 Pros
Personalized workouts for real gains
Detailed video guides for the best experience
Ability to track your progress
Provides motivational support
Designed for both men and women
Suited to all levels
Easy-to-follow audio-guided training
Customized nutrition plan
Injury prevention and recovery programs
Personalized workouts for specific goals
Precise tracking with wearable integration
Access to a supportive community
Cons
Exclusively for men
Subscription-based pricing
Features may be tricky to understand at first
Subscription-based pricing
Might be glitchy
Limited free features
Limited nutrition tracking features
Some exercises may be too advanced for beginners
How I Tested Shapemaster
To create a holistic evaluation of the Shapemaster app, I abided by several criteria components. Here's how I tested the app:
Quality 9/10
To determine the quality of Shapemaster, I carefully assessed its range of features and overall function. The app ran smoothly with minimal glitches, which ensured I could smoothly navigate between its features.
I also found its wide variety of tailored features, including personalized fitness goals, customizable workout schedules, expert nutrition guidance, clear video explanations, and an all-in-one dashboard of superior quality.
The only reason I deducted one point was down to the overwhelming range of features presented. However, after familiarizing myself with the app, I found every component greatly beneficial.
Effectiveness 8/10
I found the customized workout plans, workout reminders, nutritional guidance, and progress tracking exceptionally effective when using the app.
However, because the app is tailored to men, the efficacy of its features, such as its fixed nutritional guidance, may not benefit female users in the same way it helps men.
Additionally, the lack of real-time exercise guidance may prevent new users from getting the most out of their workouts and improving in the future. For these reasons, I have knocked off two points.
Price 8/10
The Shapemaster app is priced through three different subscription options. This structure gives users the flexibility to choose a plan that works for them. I found this beneficial because it meant I could pay for the app conveniently.
However, given the cost of this app, I would have preferred there to be real-time guidance and the option for live one-on-one exercise training sessions with real personal trainers rather than pre-recorded videos.
Brand reputation 9/10
Based on my research, Shapemaster appears to have a generally positive brand reputation. Its range of comprehensive features makes the app well-regarded among the fitness community.
Its praise is primarily reflected in 4–5-star reviews from real users who find the app advantageous and effective.
However, I have subtracted one point because the app fails to accommodate female users. This gender bias limits the app's inclusivity, causing a negative effect on Shapemaster's overall image.
For the app to improve its brand reputation and attain a 10/10 score, it must strive to cater to a wider audience.
A Word From Our RD
Stay consistent, maintain a balanced diet and exercise routine, and set realistic goals to ensure you nurture your health and well-being during your fitness journey.
You must ensure you input your personal information honestly and accurately upon setting up your profile. This will help the app generate a well-customized fitness plan that aligns with your body and goals.
You must also ensure you track your meals diligently. Failure to log snacks or meals may cause inaccuracies that can prevent you from hitting your goals.
Given the app offers nutritional guidance, don't hesitate to consult with its certified nutritionists to get the most out of your meals.
Conclusion
Shapemaster is a jam-packed app offering a personalized fitness experience with tailored workouts, detailed video guides, and expert nutritional advice.
Being able to track my progress and receive motivational reminders and support along the way was exceptionally beneficial and helped me stay on track to hitting my goals.
However, the app's focus on male users and its initially complex array of features may deter potential users.
Despite its drawbacks, I believe that Shapemaster is among the best weight loss apps for men, which excels in many aspects, including its tailored approach and expert-led guidance.
Last update:
September 25, 2023
14 min read
85 Views
0 Reviews