6 Best Keto Supplements and Pills to Kickstart Weight Loss in 2023
Last update: August 4, 2023
10
1447
0
The keto diet burns fat by severely restricting carbohydrates. Yet, most of us struggle to lose weight without supplements providing exogenous ketones to help reach ketosis faster.
Are you struggling to follow the keto diet? You're not alone. Many people give up the ketogenic diet before seeing results, as the highly restrictive low-carb diet takes enormous self-control and patience.
In order for it to work, the ketogenic diet requires you to reduce your carb intake to approximately 5% of your overall consumption. The bulk of your food should come from high-fat foods, such as cream cheese, avocados, and nuts, which may seem too difficult to take in.
That's where keto diet supplements can help. With high levels of ketones, protein, and electrolytes, they will make it easier to stick to your ketogenic diet.
So, can these keto dietary supplements really help you lose weight and burn fat? Read our review of the best keto diet supplements available.
Top 3 Keto Supplements
#1 Best overall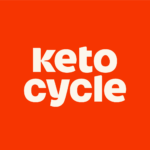 Helps stay in ketosis
Boosts metabolism and fat burning
Minimizes keto flu symptoms
Supports sustainable weight loss
Enhances energy levels
Alleviates brain fog
Prevents dehydration
Promotes weight loss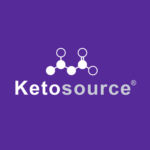 Helps reach and maintain ketosis
Helps regulate blood glucose levels
Alleviates keto diet side effects
The 6 Best Keto Supplements and Pills To Try Out This Year
Sticking to the keto diet and achieving the desired ketosis state is challenging. It involves severely cutting carbs and replacing them with a high-fat diet. However, many people struggle with self-discipline or suffer from keto diet side effects – such as diarrhea, fatigue, or headaches.
Successful dieters choose to opt for different powders or keto weight loss pills to supplement their diet and ease the symptoms.
However, some keto diet supplements are more effective than others. We've summarized our top picks for 2023 below.
#1 Keto Cycle FUEL – Best overall
Easy transition into ketosis
Increased metabolism and fat burning
Sustained and consistent weight loss
Check Current Pricing
Keto Cycle FUEL is our top choice – the best overall keto diet supplement to facilitate ketosis and burn fat for energy. Keto Cycle FUEL contains:
Whey protein
MCT (medium chain triglycerides) oils
Collagen peptides
Essential electrolytes to help you overcome any dehydrating side effects of the keto diet
By raising ketone levels, Keto Cycle Fuel encourages the body to use fat as fuel instead of glucose. The outcome is fat loss without starving, fatigue, or reduced energy.
The supplement is enriched with ingredients that nourish the body and make it easier to transition into ketosis. MCT oil (made of medium chain triglycerides) as such has been known as one of the best dietary supplements to consume to help your body reach ketosis faster even if you don't follow a keto diet. That is because MCT oil can be quickly broken down to make ketones.
Collagen also provides anti-aging benefits that promote healthier-looking skin, hair, and nails.
Keto Cycle FUEL also helps minimize keto flu symptoms, prevent hunger pangs, and increase energy. The ketogenic supplement is 100% natural, without any additives or preservatives. It's also gluten-free and doesn't contain any added sugar.
Plus, the powdered form comes in two tasty flavors (chocolate and vanilla), which can fulfill the craving for something sweet when on a strict diet without increasing your carb intake. All you need to do is mix the powder in water, milk, or a cup of coffee and let it dissolve.
Each ketogenic diet supplement contains 80 calories per serving. If you're practicing intermittent fasting alongside your keto diet, ensure you only use Keto Cycle FUEL during your eating windows.
Pros
Speeds up ketosis by introducing exogenous ketones into your blood

Helps you lose body weight and burn body fat

Provides relief from keto diet side effects

Curbs appetite and relieves cravings

Boosts energy levels

Contains electrolytes to improve hydration

Easy to dissolve and drink on the go

No added sugar or preservatives
Cons
The two available flavors may not be suitable for everyone

Not suitable for vegans – it contains collagen and whey protein
#2 KetoCharge – Best for reaching ketosis
Reduces brain fog
Kickstarts ketosis to help you see weight loss results quickly
Learn More
The next contender for best keto diet pills – KetoCharge's 800mg tablets. The blend contains exogenous ketones, which enhance energy levels and improve brain performance, alleviating the brain fog side effects of keto flu.
The KetoCharge ketogenic diet pills will help you stay on track by making it easier to reduce your calories and carbohydrates. Moreover, these ketones kickstart ketosis – the magical fat-burning stage – helping you lose weight faster. Moreover, they help you stay in ketosis.
KetoCharge is a keto diet pill that contains electrolytes, such as sodium and magnesium, essential to keeping your body hydrated while on the keto diet. Electrolyte deficiency is the leading cause of the infamous keto flu.
Pregnant women should avoid taking keto diet pills as there is not enough research on the effects of exogenous ketones during pregnancy or breastfeeding.
KetoCharge is one of the best keto diet pills because of its effectiveness. Its ingredients help reduce inflammation and prevent dehydration while promoting weight loss. It contains natural ingredients and is a safe way to see the results of your keto diet fast. These keto pills are best taken in the morning.
Pros
Raises blood ketone levels

Sustained energy levels

Improves mental clarity

Reduces keto flu effects

60-day money-back guarantee
Cons
Non-refundable shipping cost

Ingredients not disclosed on the website

Not suitable for vegans – it contains gelatin

You have to take 4 capsules per day
#3 Ketosource MCT Oil powder – Best for prolonging ketosis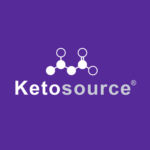 Protein powder suitable for diabetics
Boosts brain and muscle energy levels
Learn More
Do you want to stay in ketosis for as long as possible? Training your body to burn stored fat rather than carbs is the goal of the ketogenic diet. The Ketosource MCT Oil Powder is considerably one of the best keto weight loss supplements to prolong ketosis.
Reaching ketosis on your own is challenging enough. You may find your resilience wavering a few weeks into the ketogenic diet. When you sneak a sugary snack or two, your ketone levels will fluctuate. This can worsen keto flu symptoms, like headaches, fatigue, diarrhea, and constipation.
However, with these ketone supplements – containing medium-chain triglycerides (MCTs) – you'll stay in the ketosis stage. The formula includes exogenous ketones in the form of calcium beta-hydroxybutyrate and sodium beta-hydroxybutyrate, which have been proven to induce ketosis.
The powder is easy to mix into drinks or baking and is available in three delicious flavors (chocolate, vanilla, and salted caramel).
Moreover, this keto supplement contains essential amino acids that can help regulate blood glucose levels – suitable for people with diabetes and those on the keto diet to stay in ketosis.
Pros
Helps you reach and maintain ketosis faster

Contains electrolytes to alleviate keto diet side effects

Contains essential amino acids

Stimulant-free

Available in three delicious flavors
Cons
Not suitable for vegans – it contains gelatin

Potential allergens include microcrystalline cellulose

Contains fillers

The flavored powder options contain 2g of carbs (unflavored is 1g)
#4 Keto Smart – Best for increased metabolism
All-natural keto weight loss pills
Works as an appetite suppressant
Boosts the fat-burning process
Learn more
Keto Smart is a relative newcomer to the keto weight loss pill scene, yet it has already attracted a lot of attention. The supplement, in the form of capsules, has a unique formula made of six natural ingredients – raspberry ketone, African mango, green tea extract, kale, apple cider vinegar, and grape seed extract.
These keto pills are scientifically engineered to help you enter ketosis faster and stay in the fat-burning state 24/7. In fact, one of the main ingredients supporting that is raspberry ketone, a compound found in red fruits and berries, whose effects on fat metabolism, however, still require further research.
Both African mango and apple cider vinegar can help balance blood sugar levels and curb appetite, which helps maintain energy levels and reduce hunger you may experience while on keto. While the remaining herbal extracts are there to support the immune system and reduce inflammations.
The Keto Smart pills have not been reported to have any major side effects, making this an effective and safe supplement on the keto diet. It's also easy to use as you need to take just two capsules per day, and the company offers a 60-day money-back guarantee in case you don't get the desired results.
Pros
100% natural ingredients

The herbal extract formula is backed by science

Ensures 24/7 weight loss

60-day money-back guarantee
Cons
Only available on the official website

Flavor and ingredients may not be suitable for everyone
#5 Quest Nutrition Vanilla Milkshake – Best for curbing sugar cravings
Protein powder that's easy to incorporate into a diet
Boosts your energy levels and aids healthy eating
Learn More
The Quest Nutrition Protein Shake Powder is a mouth-wateringly good, healthy keto supplement. While the milkshake doesn't contain ketones like most keto diet supplements, it is definitely a much-loved addition to many keto diets.
With a high protein content and only 2g of net carbs, the Quest Nutrition milkshake will curb cravings for sugar while on the ketogenic diet without compromising your hard work. It's easy to add the delicious powder to water, milk, baking, coffee, or even make it into ice cream!
If you struggle with hunger pangs and cravings while cutting down on carbs, this protein milkshake will keep you full until your next high-fat meal. You won't struggle to stick to the ketogenic diet.
It contains only natural ingredients, with each serving adding up to around 110 calories – take care when on an intermittent fasting diet to drink it during eating hours.
The Quest Nutrition Vanilla Milkshake is definitely one of the best keto diet supplements for ketogenic diets. If you're looking for something high in protein, all-natural, and easy to incorporate into your diet, it's worth trying.
Pros
High in protein to support keto diets

Delicious flavor to curb sugar cravings and stick to a healthy diet

Versatile powder – add to drinks, baking, or cooking
Cons
Doesn't contain ketones

Relatively expensive

Not suitable for vegans – it contains whey protein
#6 Orgain Keto Collagen Protein Powder – Best for protein boost
An MCT powder with a 2:1 protein and fat ratio
Keeps your hair, nails, and skin looking good
Boosts energy levels and brain performance
Learn More
The Orgain Keto Collagen Protein Powder is an excellent keto weight loss supplement choice for those looking to boost their protein intake on ketogenic diets. Protein is essential for weight loss as it keeps the body feeling fuller and promotes muscle performance.
The formula includes collagen peptides (sourced from grass-fed, pasture-raised cattle), coconut MCT (medium chain triglycerides) oil powder, and other natural ingredients. Oral collagen supplements promote hair, skin, and bone health. You can purchase this supplement in chocolate or vanilla flavors.
With collagen peptides and a keto-friendly balance of protein and fat, this pure and delicious powder will boost your strict ketogenic diet. The brand boasts a ratio of 2:1 collagen protein to fat, which slows protein absorption. Therefore, your body uses it for recovery instead of converting it to glucose, supporting ketosis.
You can purchase this supplement in chocolate or vanilla flavors. While the vanilla flavor is made with only natural ingredients, the chocolate flavor is made with organic alkalized cocoa. Both flavors have a light stevia sweetness added to them, making the product low in carbs and keto-friendly.
The Orgain Keto Collagen Protein Powder is one of our favorites as it doesn't just help the keto diet. As an all-around health supplement, it's worth a try.
Comparing the Best Keto Supplements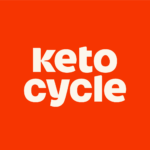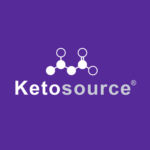 Brand
Keto Cycle FUEL
KetoCharge
Quest Nutrition Vanilla Milkshake
Ketosource MCT Oil powder
Orgain Keto Collagen Protein Powder
Keto Smart
Pros
Easy to prepare and enjoy in two tasty flavors (without added sugar)
Boosts energy levels and alleviates keto flu symptoms
Low in carbs and calories while helping stave off the hunger pangs
Available in three different tasty flavors to consume on the go
High in protein and fats while low in carbs to support your keto diet
Only natural and safe ingredients
Ensures continued weight loss day and night
60-day money-back guarantee
Cons
Only available as capsules. You must take 4 a day.
Doesn't contain ketones to kickstart ketosis
Flavored varieties contain higher amounts of carbs and calories
Doesn't contain ketones to kickstart ketosis
Only available on the official website
Flavor and ingredients may not be suitable for everyone
How to Choose the Best Keto Supplement
Before you purchase keto diet supplements, you want to know if they work. While everyone is different, we chose the best keto supplements based on four criteria: quality, effectiveness, price, and brand reputation.
Quality
There's one thing every person wants to have in dietary supplements regardless of their taste or suitability, and that's safety. We made sure that the products included on this list are safe to use and have been tested for quality.
We also considered such claims as "gluten-free", "natural", or "sugar-free" and whether they are grounded in appropriate, high-quality ingredients. We checked that the supplements don't contain any fillers or unnecessary additives.
Effectiveness
Besides ensuring that the ingredients are of high quality, we check whether they're backed by science and read customer reviews and testimonials to gauge the efficacy of the product.
Each product on our list contains valuable ingredients to help you lose weight and stick to the strict keto diet. You can find such elements as MCT oil, electrolytes, apple cider vinegar, protein, and others that can help you reach and stay in ketosis, as well as curb hunger pangs.
Price
Price should not be the main decisive factor that determines whether or not you can follow a keto diet safely and sustainably. That's why we included supplements and keto pills that range in price and offer a good price-quality ratio.
We calculated the cost per serving to determine long-term affordability and check the concentration of active ingredients and any added benefits. Reputable companies may have higher prices, but their products are more likely to be reliable. Take advantage of subscription plans or bulk purchasing options that offer discounts on repeated orders or larger quantities.
Brand reputation
When selecting a keto supplement, we look for established companies with a track record of producing reliable and trusted products. We also ensure that the brand is transparent about their product's ingredients, sourcing, and manufacturing processes.
The company should also have reliable customer service to answer your questions whenever they arise.
A Word From Our RD
Keto supplements can promote weight loss while following a carb-restricted diet. Sticking to the keto diet is challenging for most people. When we don't see results straight away, it's hard to continue our resolve. However, those struggling with self-discipline and motivation will benefit from taking keto supplements.
Good keto diet pills or supplements work by increasing the ketone levels in your body. As ketones break down fat into fatty acids for energy (instead of the liver burning carbs), you'll see weight loss more quickly than following a standard calorie deficit diet.
Yet, reaching and maintaining ketosis requires restricting your carb intake to around 5% of your daily foods. This isn't easy to achieve on your own. A keto supplement will promote ketone levels to reach ketosis faster.
Moreover, keto supplements contain electrolytes, magnesium, sodium, and other essential ingredients to boost energy and promote overall health. Choosing the right keto supplements for ketogenic diets depends on your lifestyle and temptations. Before taking a supplement, research your options and speak to a medical professional.
FAQ
Can keto supplements help me lose weight?
Keto supplements containing ketones, protein, and natural ingredients will help boost overall energy levels. Many keto diet supplements will help you get into ketosis more rapidly, aiding weight loss. However, you should use keto diet supplements alongside a strict ketogenic diet to see results.
Do keto pills work without a keto diet?
Be careful of taking keto weight loss pills without following a low-carb diet. If you still consume a high amount of carbs, diet pills alone will hardly help you reach the ketosis stage and burn fat.
Are keto supplements harmful?
The majority of keto diet supplements contain all-natural ingredients and are generally safe. However, if you're pregnant, breastfeeding, or have any allergies, you should consult a medical professional before taking keto supplements.
Conclusion
Keto diets have become increasingly popular as a way to lose weight and promote overall well-being. The low-carb, high-fat diet helps your body enter a state of ketosis by burning fats for energy instead of carbs.
To ensure you see results quickly, don't lose motivation, and get the most out of your keto diet efforts, consider adding keto supplements that promote weight loss.
You can purchase keto diet pills on the market and get no positive results. We've made your work easier by picking this year's best keto diet pills, including Keto Cycle FUEL, KetoCharge, and Quest Nutrition Vanilla Milkshake. Choose the one that matches your needs and enjoy the health benefits that the keto diet offers.
Last update:
August 4, 2023
10 min read
1447 Views
0 Reviews
${TOCSections.eq(0).find('a').text()}