Armra Review: Can This Supplement Boost Your Immunity?
Last update: October 19, 2023
9
472
0
Armra Colostrum claims to rebuild your immune system with bioactive nutrients, but does it work? We explore the ingredients, side effects, and potential health benefits of this supplement.
A weak immune system can lead to a number of health problems, including frequent infections. This happens when your body doesn't have the protection it needs to fight off bacteria and viruses.
Taking bovine colostrum as a supplement could repair a damaged intestinal barrier and fuel your body's defenses with functional nutrients. But does it really work?
Discover the health benefits of colostrum supplements, including how they work for gut, lung, immune, and hair health.
What Is Armra Colostrum Immune Revival?
Colostrum powder for strengthening immunity
Soy, gluten and sugar-free
May boost hair and muscle growth
Get Started
Contains peptides and prebiotics

Keto diet-friendly

Strengthens immune barriers

Can improve gut health
Relatively expensive

Not recommended for those with lactose intolerance

Unsuitable for vegans and vegetarians
Armra Colostrum Immune Revival is a type of colostrum supplement that claims to boost immune function. This colostrum powder contains bioactive nutrients such as peptides, antibodies, and growth factors that work together to improve overall human health through immune defense.
The creators of Armra bovine colostrum supplement claim that colostrum from grass-fed cows can reduce inflammation and eliminate the root cause of poor immunity. Since the supplement also targets gut health, taking this powder may cause you to suffer from less constipation and diarrhea due to an unbalanced microbiome.
Who Is Armra Colostrum for?
Armra's colostrum supplements are marketed for people who have a weak immune system. However, from a medical standpoint, anyone can take bovine colostrum to reap its health benefits.
Pregnant women and those with medical conditions should talk to a doctor before taking any new supplements. The same goes for people who are lactose sensitive, as Armra contains dairy ingredients.
Does Armra Colostrum Work?
Yes, the Armra bovine colostrum supplement works to improve overall health. It contains many essential ingredients that can repair your immune barrier and regulate the entire body's microbiome.
On the official website, the creators have provided studies and resources that show how colostrum is a smart superfood. For example, the 400+ live bioactive nutrients can strengthen natural immune cells to ensure you have the best protection against inflammation.
There are also testimonials of customers who report having faster hair growth, better digestion, and more energy.
Keep in mind that supplements work differently for everyone. You may experience more side effects than others, depending on how your body adjusts to the sudden influx of colostrum. It may also take a while before you notice any positive effects, so it's better to stay consistent with each dosage.
Key Ingredients of Armra Colostrum
The unflavored version of the Armra Colostrum Immune Revival supplement only contains bovine colostrum, so instead we took a look at the Blood Orange flavor which contains a few more ingredients on top.
#1 ARMRA™ bovine colostrum
Bovine colostrum is a type of rich milk that cows start to produce before giving birth. It contains antibodies, cytokines, oligosaccharides, and growth factors.
Research suggests that immunoglobulins, which are in colostrum, play a large role in eliminating harmful particles and preventing them from reaching your immune barriers. These antibodies also benefit the treatment of autoimmune diseases, such as rheumatoid arthritis and multiple sclerosis.
Milk oligosaccharides are prebiotics that offer many gut health benefits. They fuel your large intestine and regulate good bacteria, which can prevent constipation. What's more, growth factors and cytokines promote cellular regeneration. These components are great for repairing your scalp and healing wounds on the skin.
It's important to note that, since bovine colostrum powder is made from milk, this product contains lactose and may not be suitable for people with lactose intolerance or milk allergies.
#2 Organic natural blood orange flavor
Blood orange is rich in antioxidants and anti-inflammatory compounds. Armra uses a natural extract to enhance the flavor of this supplement, but it can also provide some important benefits for your digestive tract.
Research suggests that blood orange fuels your body with short-chain fatty acids (SCFAs), which support intestinal bacteria and reduce the amount of LDL cholesterol circulating in your bloodstream.
#3 Citric acid
Citric acid is an organic compound that offers protective effects. For example, citrate is a molecule known for boosting your metabolism and immune system. It also stimulates chemical reactions that give you more energy.
This ingredient can also improve nutrient absorption to ensure you're getting enough minerals from food and supplements. Citrate especially enhances the functions of calcium and magnesium in your body.
#4 Organic stevia leaf extract
Stevia leaf extract is a natural sweetener that enhances the blood orange taste. It can help lower blood pressure and gut inflammation. However, it's primarily used for its sweet flavor.
Benefits of Armra Colostrum
Armra supplements have several benefits that can improve your immunity, as well as hair, intestinal, and skin health. Learning more about how it works can help you decide if this supplement is worth buying.
Here are the main benefits of taking Armra bovine colostrum supplements:
#1 Immunity boost
The main benefit of Armra is that it boosts your immune system. Peptides, which are strings of amino acids, can stimulate immune responses that fight off infection. These amino acids will also prevent harmful toxins from entering your system and increasing the risk of diseases.
#2 Better gut health
Armra also targets your gut by repairing your intestinal wall with natural colostrum. This ingredient also replenishes bacteria in the gut microbiome to reduce bloating, gas, and constipation.
You should pair this supplement with gut health hacks, such as taking more probiotics and exercising regularly, to experience less gut discomfort.
#3 Sleep support
Colostrum stimulates hormones and neurotransmitters that help you sleep. Certain hormones like melatonin control your sleep cycle, so it's important to restore hormone and microbiome health through supplementation. Not many people know that the gut produces higher concentrations of melatonin than the brain.
#4 More energy
Research suggests that colostrum can increase your energy levels by decreasing recovery time after exercise. Since this type of milk boosts nutrient absorption, you have plenty of essential minerals to feel energized and strong, even when you've completed intense strength training.
#5 Improved mood
Armra focuses on improving your gut-brain axis, which is biochemical signaling that occurs between your nervous system and digestive tract. A happy gut boosts the production of serotonin and gamma-aminobutyric acid (GABA) – relaxing hormones that block out stress and negative moods. You may experience fewer symptoms of anxiety and depression.
The regenerative peptides, prebiotics, antioxidants, and vitamins in Armra can increase collagen production in your body. Collagen supports hair growth because it helps with peptide production in the body, which boosts rejuvenation and repair.
These ingredients, along with extra collagen, can also protect your skin and nails. Colostrum bioactives will strengthen the skin barrier to ensure it doesn't get damaged by harmful sun rays and pollutants.
Armra Colostrum Side Effects
Colostrum supplements can have side effects that cause digestive problems such as painful constipation, nausea, and cramps. This is also true for people who are sensitive to dairy since the high-quality colostrum comes from grass-fed cows.
Other rare Armra side effects include vomiting and headaches. These may occur as your body adjusts to bovine colostrum supplementation.
If you continue to feel ill while taking this supplement, speak with a healthcare professional. They may suggest that you stop taking it to make sure you're not harming your health.
In general, Armra Colostrum is safe, and it's not common for people to experience side effects.
How to Take Armra Colostrum?
You need to add one packet of Armra Colostrum to 6fl oz of water. For the bulk jar, add one scoop to any cool beverage and mix well. The instructions also suggest adding the powder to juice or smoothies.
For a stronger effect, increase your dosage to 2–3 servings per day. This is especially beneficial for people with weakened immune systems. Children under the age of 10 should only take half a packet.
It's recommended not to combine the supplement with hot liquids. This is because warm beverages can reduce the potency of bioactive ingredients.
Armra Colostrum Price
The Blood Orange bulk jar is $119.99, and the unflavored version is $109.99. You get 90–120 servings, depending on how much you want to use. If you don't want to buy this supplement in bulk, there is a Blood Orange 30-pack for $49.99 and an unflavored 30-pack for $39.99.
These prices may be high for some people. However, there is a subscribe and save option that gives you 5% off every order. You can also return the product within 30 days for a full refund.
Armra Colostrum vs. Alternatives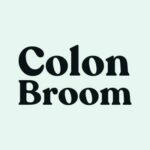 Brand
ColonBroom
Biotics 8
Armra Colostrum
Pros
Clinically-proven ingredients
Contains no sugar
Delicious strawberry or tropical flavors
Easy to use
Free US delivery and money-back guarantee
Specifically designed for men
20 billion CFUs
Can boost testosterone levels
Boosts immunity
Strengthens gut health
Contains peptides and prebiotics
Keto-friendly
Boosts your immune function
Could promote muscle growth
May help those who suffer from hair loss
Cons
Relatively expensive
Not recommended for pregnant or breastfeeding women
Only for men
Can cause diarrhea
Varies individually
On the expensive side
Not suitable for vegans and vegetarians
Not recommended for people with lactose intolerance
How We Evaluated Armra Colostrum
Our team strives to provide you with critical reviews of the best supplements on the market. We evaluate products based on four criteria: quality, effectiveness, price, and brand reputation. This is how we reviewed the Armra Colostrum products:
Quality 4/5
From a medical standpoint, Armra is a high-quality supplement. The natural and active formula doesn't contain any additives or sugars that could be detrimental to your health. We were impressed by the fact that the colostrum used in Armra products is sourced from grass-fed cows.
Effectiveness 4/5
We cannot determine whether supplements work because they produce unique effects for each customer. However, drawing on our team's expertise and judging by the thorough research on colostrum, we trust that this primary ingredient does a good job of boosting the immune system and gut health.
Price 3.5/5
One drawback to Armra is the price. Paying over $100 for a supplement is not in everyone's budget, which may mean it is not a long-term product for all users. We understand that price determines quality, but recommend investing your time and money into products that fit your budget and goals.
Brand reputation 4/5
A great indicator of product or service quality is often the brand's reputation online. From what we saw when researching Armra, the company and its product generally get positive reviews, and customers appear satisfied with the results they get.
Armra User Reviews
The sentiment regarding Armra products seems generally positive, with many users praising the simple formula and appearing satisfied with the benefits they've felt after using this colostrum supplement.
The most common complaint seems to be the price, which many customers find to be too expensive.
A Word From Our RD

Edibel Quintero, RD
Medical advisor for Health Reporter
One of the main reasons for taking colostrum supplements is to boost immunity. This is a great benefit that protects your body from infection, but it's not the only advantage. Daily colostrum consumption can also support scalp and hair health, especially in those who have dandruff or seborrheic dermatitis.
A study found that colostrum rejuvenates your hair follicles. Unclogging these pores can help them to produce healthy hair strands that don't snap or dry out. Colostrum is suitable for all hair types that need some TLC.
You may also take these supplements to support your skin, gut, lungs, heart, brain, and immune health. It's worth talking to a healthcare professional about taking supplements for a specific medical reason.
FAQs
Does Armra contain collagen?
No, this supplement does not contain collagen.
Is Armra good for hair loss?
Yes, Armra Immune Revival can promote a healthy hair microbiome because it contains regenerative peptides. Research suggests that peptides penetrate your hair follicles and remove bacteria or dirt, which encourages hair growth.
Is Armra Colostrum safe?
Armra Colostrum is a safe nutritional supplement that boosts your immune system. It doesn't contain any unnatural ingredients. However, it's better to check the ingredient list before taking any new supplement.
How long does it take for Armra Colostrum to work?
On the Armra website, the maker claims that their supplement shows immune protective effects less than 2 hours after taking it. You could gain the full health benefits after 4–6 weeks, so it depends on the person and the dosage.
Conclusion: Is Armra Worth It?
Ultimately, whether Armra is worth it will vary person to person. After evaluation, our verdict is that Armra Colostrum Immune Revival seems to be a high-quality supplement that may offer various benefits for your long-term health.
Colostrum has many proven immunity boosting qualities, and taking this supplement daily appears to have improved the health of numerous reviewers.
The downside of Armra products is that they may be quite expensive to some; however, depending on the dosage one tub could last for a couple of months. As always, we advise consulting with your primary healthcare provider before buying any supplement product, regardless of the price.
Last update:
October 19, 2023
9 min read
472 Views
0 Reviews
${TOCSections.eq(0).find('a').text()}