Affiliate links on our site may earn us commissions.
Learn More
.
Fitness
Octomoves Review: Rope Flow for Weight Loss
Rope flow is something that is taking the world by storm, and for a very good reason.
If you've never heard of rope flow, then you're definitely not alone. It is a style of workout that is relatively new and involves simple movement patterns using a unique naval rope weighing no more than 1 pound.
It is an exercise that boasts a number of benefits, especially for anyone who is currently out of shape or injured. Which is something we will be educating readers more on throughout this article.
We will also be providing an honest Octomoves review in comparison to similar products on the market, so you can find the best fit for you.
What Is Octomoves Rope?
Octomoves
Benefits
Improved mobility and joint health
Enhanced athleticism
Reduction in stress and anxiety
Develops good habits
Supports weight loss
Improves coordination, strength and rhythm
Mind and body training
Choose Your Rope Now
Pros
Includes free training modules

One-size-fits-all

Has light and medium force options

Made in Europe

Best quality

Money-back guarantee

Has an app

Ships worldwide
Cons
No other training products
Octomoves is a brand that creates equipment for rope flows. For anyone who doesn't know what rope flow is, it can be most closely compared to a combination of jump rope, dancing, and poi.
How to Use Octomoves
There are several different movement patterns you can do while practicing rope flow.
The simplest moves involve using a rope that is between 0.66–1.1lbs, holding it in one hand, swinging it counter-clockwise beside the body, and then switching hands to balance out the movement.
More advanced moves can have practitioners combining several moves at once to create a more diverse flow involving swinging it from side to side, stepping through the rope, and swinging it around the leg, all before stepping back through to return to their starting position.
The more difficult flows, especially when they are done with a heavier weighted rope, can be not only a great workout for users, but also help them get into a relaxing, meditative state.
What Is the Point?
You might be wondering why people would decide to throwback to their childhood with an adult version of jump rope.
The whole point of rope flow movements is to get the body moving with a low-impact exercise that is good for the bones and joints. It is especially good for anyone wanting to ease their body back into regular exercise after an injury.
Octomoves was created by Rokas Bakstys, who is a surf coach and personal trainer.
He created this training from a desire to give both himself and his clients all the benefits of rope flow training – including increased body mobility and reduced mental tension – while creating a unique and fun experience for practitioners.
It can help improve joint mobility and is easily adjusted to match any level of fitness, making it a good fit for anyone wanting to get their bodies working again, or even people just looking to maintain mobility and joint health.
Does Octomoves Work?
On the Octomoves website, you can't find a single review that is less than 4 stars. Clients appear to be extremely satisfied and boast results like:
"A shoulder that has troubled me for over a year after a fall off my bike is loose and nearly pain-free after just a few sessions."
For workout equipment that is designed to match any level of fitness and help its users recover from injury, it seems as though it's doing a perfect job.
More advanced practitioners use it for a number of benefits, including relaxing after a long day, improving their coordination, and helping their body recover more quickly on their rest days.
5 Exercises With Flow Rope
Here is a simple explanation of some of the most simple rope flow moves so you can get an understanding of what they will look like as you perform them.
The great thing about rope flow is that you can easily YouTube further training courses whenever you are ready for a more advanced movement pattern.
#1 Underhand figure 8
When you begin learning rope flow, this will be one of the first movement patterns that you work with. This is one of the most basic moves and will help you get into the rhythm of these flows.
This move is done by tracing a sideways figure eight with your hands, leading with your pinky finger, and starting from the bottom of the figure eight and going up.
Keep your hands together, trying to keep the path of the rope as vertical – along the sides of your body – as possible. Try to keep your wrists loose.
As you get more comfortable, you can add in some hip movement as well.
#2 360 propeller flow
This move builds off of the underhand figure 8.
You begin with an underhand figure 8, and as the rope crosses the midline of your body, you turn your body 90 degrees to the left and swing the rope in front of you instead of alongside your body.
This move looks a lot like the propeller on the front of a plane, with you being the plane and the rope being the propeller swinging in a circular motion in front of you.
#3 Underhand matador
The underhand matador is similar to the underhand figure eight with one main difference, which is that the hands are apart instead of together.
Begin with a circular motion with your hands an equal distance apart. As with the underhand figure eight, the rope should be swinging vertically alongside your body.
As the rope goes up, you will cross your right hand over to your left as if you're throwing an uppercut punch.
#4 Overhand sneak 1 side
This is a move that has similarities to jump rope. To perform this move, you start by holding the rope in your right hand beside you and your left hand behind your back, but also on the right side.
The first movement you will do from here is to stretch out your arms wide so that your left hand comes out and over your head, and the rope will follow it up and over your head.
Your hands will then both be in front of you, and from there you can either move to an underhand figure 8, or switch sides.
#5 Broken dragon roll
Starting with the rope off at a 45-degree angle to your left side and your torso pointing toward it.
Drag the rope along the ground in front of you to the right side until you're once again at a 45-degree angle, but this time, just pointing to the right.
Flip it over your head, and with the rope behind you, turn your torso to once again face the left. Once back in the starting position, you can flip the rope back in front of you and start the movement pattern again from the beginning.
For Beginners
Keep in mind that these are the most simple movements that most successful rope flow requires. Every beginner should focus on getting good at these fundamentals, and from there, can begin building upon these basic moves.
A solid understanding of these basics will make it easier to move into more advanced sequences and begin flowing the different movements together.
When you reach this point of natural flow, that is when you will be able to find a more zen-like movement pattern that doesn't involve much thought and puts you easily into a flow state – much like a meditative practice.
6 Benefits of Octomoves Flow Ropes
Before deciding to start a new workout routine, it's important to make sure you are choosing something that will give you all the benefits you're looking for.
#1 Promotes mobility
Flow rope movements involve a full range of motion, including internal and external rotation through the shoulders. This kind of mobility isn't something you typically find in workout regimes and can help alleviate pain in the shoulders and back.
The incorporation of dance-type movements can also promote mobility through the hips and lower back. Heaviness, especially in the legs, tends to creep into these areas of the body when people are accustomed to living a more sedentary life and can have negative effects over the long term.
The Octomoves Phoenix rope is great for relieving pain and stiffness in the body that can set in when we spend too much time sitting.
#2 Coordinates left and right brain
The left side of the brain deals with more logical decision-making and is what we use when we read and write.
The right side of the brain is related to our creativity and is what we use when we dance and paint.
Using Octomoves causes us to have to think critically to remember the movement patterns and also involves creative expression, especially when you begin piecing together multiple movements to create a flow sequence.
A balance between these two hemispheres enhances adaptability and overall fulfillment in life.
#3 Low-impact activity
Low-impact activities are anything that doesn't put a lot of strain on your muscles, bones, and joints while you do them.
In comparison to things like running and jogging, which are both considered higher-impact, these kinds of activities are ideal activities for people to do when they are older, overweight, or recovering from an injury.
This is because they help strengthen and mobilize the body without putting the body under unnecessary stress.
Funky Zen ropes are created to be lightweight and are perfect for anyone wanting to get back into a movement practice, especially after being injured.
#4 Portable
Maintaining an exercise routine can be difficult, especially when traveling. One of the benefits of flow rope exercises is that they can be done anywhere – especially if you decide to buy a lighter rope.
This means you can easily do them from home, while on vacation, and can even be done outside where you can soak up some vitamin D.
#5 Reduces stress and anxiety
Flow exercises require total focus. You can't be distracted, with your mind elsewhere, thinking about other things.
The state you enter into while practicing rope flow could be compared to yoga. Both of these practices produce a zen-like state, which causes all your other stress and worries to melt from your mind.
This is often a much-needed break from the thinking patterns we tend to engage in on a daily basis.
This disconnection from thought is great for anyone who deals with anxious thinking and can help reduce stress.
#6 Fun cardio workout
Cardio exercises have the benefit of improving our cardiovascular health through increased blood flow and lowered blood pressure. It is a part of working out that we should be sure not to miss.
Generally, our cardio days involve us monotonously running on a treadmill, and oftentimes is something people dread doing.
Another cardio exercise people do that has similar benefits is walking, but walkers can't expect to have as much fun as those who choose to get their cardio workouts in by doing rope flow.
Higher intensity Octomoves workouts can get our blood pumping and be a great substitute for our regular cardio practices. Finding a cardio practice we enjoy means no more dreaded cardio days.
Cons of Octomoves Flow Ropes
Even though the benefits outweigh the cons, it's still important to learn about the disavntages of using Octomoves Flow Ropes.
#1 Not all training material is free
Octomoves has training modules you can follow when using the ropes. However, not all training materials are free, meaning you will have to pay extra to get advanced rope flow exercises. This additional payment is something to keep in mind if you're interested in getting fit with Octomoves.
#2 Pricy equipment
The price of these flow ropes may not suit everyone's budget. The beginner ropes starts from $74.99 while the advanced option is $99.99. Even though this equipment is more on the expensive end, the quality makes up for it. You don't have to worry about it breaking or weakening over time.
Prices of Octomoves Ropes
| | | | | |
| --- | --- | --- | --- | --- |
| | Black Swan | Phoenix | Flowzilla | Funky Zen |
| Weight | Heavy 1.1lbs | Heavy 1.1lbs | Lighter 0.99lbs | Lightest 0.66lbs |
| Specialty | Burning calories and building muscle | Relieving pain and stiffness | Unwinding and de-stressing | Supporting recovery after injury |
| Price | $74.99 | $74.99 | $74.99 | $74.99 |
Octomoves vs. Alternatives
Comparison winner
Octomoves
WeckMethod
Way of the Rope
Ships worldwide
Includes free training modules
Free delivery
One-size-fits-all
Has light and medium force options
Made in Europe
Best quality
Money-back guarantee
Has an app for users
Ships worldwide
Offers a variety of training equipment, including apparel
Has a premium and standard version, which is cheaper
Training courses for sale
3 rope choices with a variety of weights
No other training products
1 rope option
Different rope sizes
No free trainings
Brand
Octomoves
WeckMethod
Way of the Rope
Pros
Ships worldwide
Includes free training modules
Free delivery
One-size-fits-all
Has light and medium force options
Made in Europe
Best quality
Money-back guarantee
Has an app for users
Ships worldwide
Offers a variety of training equipment, including apparel
Has a premium and standard version, which is cheaper
Training courses for sale
3 rope choices with a variety of weights
Cons
No other training products
1 rope option
Different rope sizes
No free trainings
FAQs
What are the differences between flow and jumping ropes?
Flow ropes are heavier in weight and shorter than jump ropes. They weren't designed for users to jump through and were instead created to be swung alongside the body and incorporated into almost dance-like sequences.
How much do flow ropes weigh?
Flow ropes can range in weight, and which weight you decide to purchase will depend on whether you are a beginner or a more advanced user. Octomoves has weights ranging from 0.66–1.1lbs.
Where to buy Octomoves flow rope?
Various types of flow ropes are available on the official Octomoves website.
Is it effective to train with flow rope?
How effective flow rope training is for you will depend on your specific needs. For what it is designed to do – reduce shoulder and back pain, increase mobility, improve coordination, and promote mindfulness – it is very effective.
How We Tested
Testing a product beforehand ensures you're getting your money's worth. Our team studied these ropes to ensure they're effective and high-quality pieces of equipment.
We did research into Octomoves Flow Ropes based on the following key features:
Quality
When you're purchasing a physical product, you want to make sure you are getting something that is durable and made to last.
Octomoves Flow Ropes are a piece of equipment that will endure a lot of wear and tear throughout their lifetime. Each rope is made from high-quality materials that won't wear down with excessive use.
Weight and effectiveness
Weight and material quality are two important factors in any workout equipment, but especially something with such a simple design. A rope with proper weight displacement, such as Octomoves, will make for a much better workout than a homemade rope, even if it would be a less expensive option.
Not only that, but the weight of Octomoves Flow Ropes has a direct impact on the level of difficulty and strength required during your workouts.
Having several weight options that specifically cater to your workout needs when it comes to choosing a rope is a must.
Price
One small downside to Octomoves is the price. There are some people who want to maintain their budgets when purchasing exercise equipment. However, it's important to note that low-price products won't save you money in the long run. Cheaper materials tend to break easily, meaning you'll have to spend more to buy new ropes.
Brand reputation
When deciding to purchase a product, it's important to make sure you are doing so from a company you can trust. One reliable brand includes Octomoves, as they provide high-quality products and exceptional customer service. They also pay attention to feedback from their customers when improving the ropes. 
A Word from our Coach
Rope flow is a popular fitness trend that promotes muscle growth, strong coordination, and weight loss. You can incorporate these ropes into your workouts for more enjoyment and health benefits.
Research suggests that using ropes encourages whole body movement, meaning you can build strength in your arms and legs. It's also an excellent mobility exercise for those who want to move around regularly and get fit.
You should invest in some heavy exercise ropes to lower your blood pressure, improve your mobility and fitness levels, and achieve a positive psychological mindset. There's no harm in using the rope for at least 10 minutes every morning to prepare your body for the day.
Conclusion
When compared to everything else on the market, there is, in our opinion, a clear winner.
Octomoves supplies ropes that are handmade in the UK using only the best materials. They have an app that supplies users with free training modules accessible to anyone that is a part of their rope flow community.
Not only that, but their products are the most diverse that you will find on the market, so regardless of your current level of fitness, or workout goals, you can find something that works for you.
If you want to learn rope flow so you can join the rope flow revolution, then we recommend you pick up an Octomoves rope and start swinging your way to better health.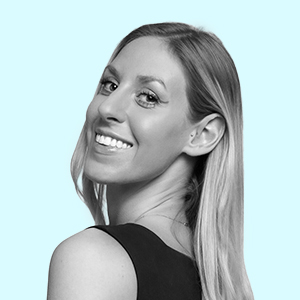 Written by
Isabel Mayfield is a certified yoga instructor with over 10 years of experience in the fitness industry. She is passionate about self-improvement and loves to help people improve their sense of self-worth through education and support in meeting their fitness goals.
The article was checked by

Rosmy Barrios, MD