Are Black Beans Good for Diabetes? 4 Health Benefits and Glycemic Index
Last update: March 8, 2023
4
793
0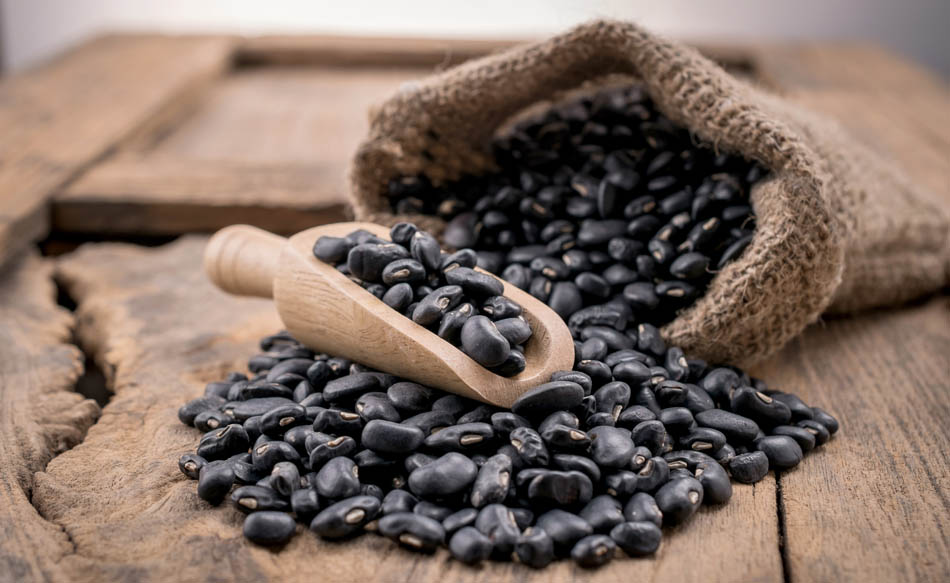 Subtitle: Black beans are chock-full of essential nutrients with health-boosting properties. In this article, you can learn whether black beans can fit smoothly into your diabetes diet plan.
The black bean is a member of the legume family. These small, shiny beans are packed with disease-fighting antioxidants and important vitamins that provide many health benefits. They fit effortlessly into a balanced diet, but you might wonder how they impact blood sugar levels.
Beans are rich sources of carbohydrates. If you have diabetes, you might feel dubious about eating these beans. Managing your carbohydrate intake can make diabetes management easier, helping you keep your blood sugar levels stable. So, are black beans a risky food for diabetes?
This article discusses the nutritional content of black beans and their role in a diabetes diet.
Are Black Beans Good for Diabetes?
If you have diabetes, black beans are an excellent choice. You can consider these beans a superfood for diabetes management as they have numerous advantages for your health. While beans are high-carbohydrate foods, their glycemic index (GI) falls in the low range.
Foods with a low GI do not cause significant spikes in insulin, and that's why black beans are on the list of superstar foods for people with diabetes. Adding black beans to your meals can regulate glucose response, improve insulin sensitivity, and prevent insulin resistance.
How Do Black Beans Affect Blood Sugar?
Black beans are a complex carbohydrate. That means that, unlike other carbohydrates, they are less likely to increase blood sugar levels because the body digests them more slowly. You can eat these beans and keep your blood sugar levels stable, despite their high-carbohydrate content.
These beans are also high in fiber which supports blood sugar control. Eating black beans alongside high-glycemic foods can help balance blood glucose.
For example, studies show that black bean consumption with white rice, a high-glycemic food, can lower blood sugar levels.
Black Beans Nutritional Value per 100g
The first thing to do when shopping for groceries is to check the nutrition label on your food items. It can help you quickly determine the carbohydrate and sugar content of foods to make healthier choices. Doing so will ensure you don't jeopardize your diabetes diet.
You can see the nutritional value per 100g below:
Black Beans
Beans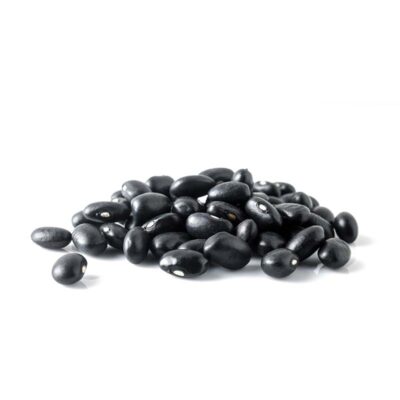 Not Keto Friendly
Key nutritional facts (per 100g):
Black Beans Glycemic Index
The glycemic index (GI) of black beans is 30. This is a very low score on the scale, meaning it won't negatively impact your blood sugar content. Following a low glycemic index diet can support long-term blood glucose control, which is essential for managing type 2 diabetes.
4 Benefits of Black Beans for Diabetes
You now know that black beans are a great addition to your diabetes diet. You can include them in your meals without causing nasty blood sugar spikes or diabetes complications. Moreover, that's not the only reason we recommend black bean consumption.
Here are 4 remarkable benefits of black beans for diabetes.
#1 Helps to lower blood pressure
Black beans contain bioactive compounds that can help decrease blood pressure. They contain magnesium and potassium, which both have natural blood pressure-lowering abilities. Darker-colored beans, including black and red beans, also positively affect the blood vessels.
People with diabetes are more prone to high blood pressure, contributing to a greater risk of heart disease. So, filling your diet with heart-healthy foods is always a good idea.
#2 Might help to prevent cancer
These nutrient-dense beans have many antioxidants that protect the body's cells from stress and damage from free radicals. Preventing free radical damage helps ward off chronic diseases like cancer. Bean and other legume consumption may be particularly good for lowering colorectal cancer risk.
#3 Has an anti-inflammatory effect
The potent antioxidants in black beans have anti-inflammatory properties, making them great for combating inflammation in people with metabolic syndrome. Chronic inflammation is a risk factor for developing diabetes and a complication of a type 2 diabetes diagnosis.
Anti-inflammatory foods are recommended as part of a balanced prediabetes or diabetes diet.
#4 Regulates blood sugar
The most significant bonus of black beans for diabetes is that they promote blood sugar regulation. A bean-based diet has been shown to lower postprandial glucose levels and promote insulin secretion. In mice studies, consumption led to reduced insulin resistance.
Can Black Beans Help to Lose Weight?
Black beans are a nutritional powerhouse, and these high-fiber foods can promote weight loss. With 7.5g of dietary fiber per half cup, black beans can curb your appetite by promoting satiety. You are less likely to eat more food when you are already full.
Protein is another filling macronutrient that can enhance weight loss results, and these beans are packed with it. Protein increases energy levels, helping you power through fat-burning workouts while building lean muscle mass and supporting healthy body composition.
A Word From Our MD
Legume consumption is highly recommended for a diabetes diet because it supports blood sugar control and lowers heart disease risk. Black beans are rich in soluble fiber to lower blood sugar levels, support the digestive system, and prevent diabetes complications.
Black beans are a versatile food you can serve as a side or main dish. They have a mild flavor so that you can pair them with just about anything. The beans fit perfectly into a plant-based diet as they are full of plant protein and almost entirely free from saturated fat, unlike meat.
You can add them to salads and rice dishes or cook bean burgers for the main course.
Remember, raw varieties are the better choice, as canned beans tend to be high in sodium. However, you can rinse canned black beans to reduce the sodium content. Similarly to buying baked beans, you can look for products with no added salt.
Conclusion
Next time you're out grocery shopping, you can certainly benefit from adding beans to your basket.
Black beans are a staple food that you should include in your diabetes-friendly meals. They support weight loss, reduce insulin resistance, and lower blood sugar, blood pressure, and total cholesterol levels. Ultimately, you shouldn't ignore the healthful benefits of black beans.
Last update:
March 8, 2023
4 min read
793 Views
0 Comments