US Tobacco Companies Replace Menthol With Synthetic Coolants in Response to Ban
Last update: October 10, 2023
1
146
0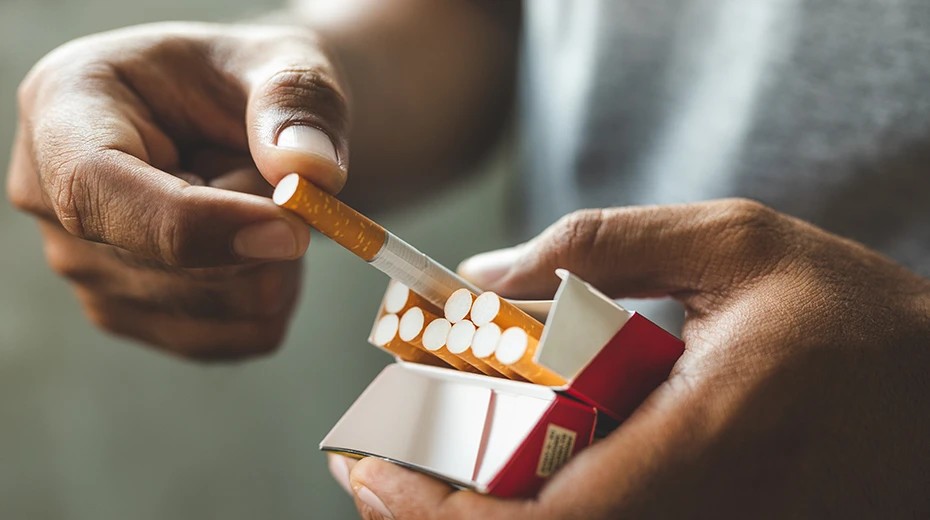 Key Takeaways
With the looming federal ban on menthol cigarettes, tobacco companies are turning to synthetic substitutes to maintain the cooling sensation.
A new study reveals the use of a synthetic cooling agent, WS-3, in "non-menthol" cigarettes. It activates the cold/menthol receptor, potentially attracting new smokers.
The industry's use of odorless cooling agents and popular flavors like vanilla raises concerns, urging FDA regulators to address bypass strategies.
In an attempt to bypass the impending menthol cigarette ban, major tobacco companies are adding a synthetic cooling agent called WS-3 to their new "non-menthol" cigarette brands. 
A study by Duke Health and Yale University found that some of these cigarettes produce even stronger cooling sensations than their menthol counterparts, potentially attracting new, especially young, smokers.
California and Massachusetts have already banned menthol cigarettes, prompting big tobacco companies like RJ Reynolds and ITG to introduce "non-menthol" alternatives. These products, marketed similarly to menthol brands, contain WS-3, a synthetic cooling agent that lacks the minty smell of menthol.
The study found that these cigarettes contain flavors like vanilla, which attracts young people. This raises questions about whether the industry is following flavor bans.
Experts argue that allowing these cigarettes to be marketed could undermine the public health benefits expected from menthol bans. They call on FDA regulators to develop effective strategies to control odorless cooling agents and flavors, preventing the industry from exploiting loopholes in tobacco regulations.
Last update:
October 10, 2023
1 min read
146 Views
0 Comments
${TOCSections.eq(0).find('a').text()}