2023 Nutrition Trends Alert: What Will Impact Our Eating Patterns This Year?
Last update: August 16, 2023
10
849
0
In 2022, 52% of Americans followed a specific diet, indicating the significance of nutrition in their lives.1
Healthy nutrition remains top of mind for both consumers and policymakers, and the White House, too.
During the first meeting of its kind in more than 50 years, the White House Conference on Hunger, Nutrition, and Health shared a new national strategy to improve nutrition.2
Here, the main objectives for the next decade were established:
Food as medicine
Food sustainability and security
Food availability
Personalized nutrition
Achieving these objectives will be the focus of all governmental institutions.
This proves that eating a balanced diet greatly impacts our health and well-being. Yet, with so many nutrition trends, it's hard to know which ones are worth following.
As we move into 2023, with the help of medical experts, we've compiled a list of the top nutrition trends and most popular diets for the coming year.
#1 The Comeback of Retro Foods
The popularity of nostalgically-themed products is rising: 73% of US consumers are interested in items that evoke memories.3
Another research also highlighted the widespread interest in vintage cuisine and drinks. As more people cook at home, childhood recipes provide comfort and joy.
Nowadays, retro products are reinvented with a focus on wellness for the modern consumer. Examples include:
Artisanal pickles and fermented foods. They have seen a resurgence in popularity due to their probiotic benefits.
Classic recipes for dishes, such as casseroles and pot roasts, are also updated with modern cooking techniques and ingredients.
Vintage-inspired cocktails are remade with natural sweeteners and fresh ingredients rather than artificial mixers and syrups.
#2 Proactive Personalization Diets
The "one size fits all" approach to health and eating has been replaced by personalized, "better for me" approaches.
According to a survey, 63% of global consumers are interested in food and drink products that meet their nutritional needs. Moreover, 55% are willing to spend more on functional foods that support their health goals.4
Personalized nutrition is a way of understanding how a person's body reacts to different foods and nutrients and using that information to create a customized diet plan.
This type of nutrition should consider an individual's taste and cultural preferences and fit into one's lifestyle. Also, it should cater to people's unique health needs, such as food allergies, disease prevention, or condition management.
Speaking about health benefits, personalized diets help people:
Achieve optimal health and wellness
Lose weight
Improve athletic performance
Manage certain medical conditions, such as diabetes and high blood pressure5
Companies like DoFasting and Keto Cycle use technology to create personalized diet plans. They are based on individuals' unique characteristics, such as age, gender, weight, height, physical activity level, and specific needs and goals.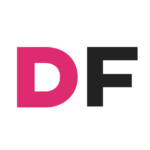 Useful progress tracker and calendar
Calorie tracker to track daily caloric intake
Over 5,000 nutritious recipes
Start DoFasting Quiz
Many companies now offer customized probiotics, diets, and supplements based on DNA and gut tests. As people become more aware of their food choices, finding suitable products for their needs has become highly valuable.
#3 Alternative Proteins
As the world's population is expected to reach 9 billion in 2050, the demand for food will increase by 70%.6 As a result, it is necessary to develop new food products that are edible by humans to alleviate the pressure of food shortages on animal husbandry.
Agronomists, nutritionists, and food scientists constantly develop new alternative proteins as food sources. The demand for expanded protein options will increase by 40–75% in the next few years.
Alternative proteins are derived from plants, insects, and new technologies utilizing cell culture or fermentation. They produce higher nutritional value while causing less environmental harm.
The market for plant-based meat substitutes is quite mature. Among alternative proteins, there are:
Plant-based pasta (made from spaghetti squash, hearts of palm, and green bananas)
Marine farming (shellfish, seaweed, algae)
Beans (lentils, chickpeas)
Nuts and seeds (almonds, pumpkin seeds)
Tofu
Tempeh, seitan
Quinoa
Textured vegetable protein (TVP)
Plant-based protein powders (pea protein, soy protein)
Those proteins are rich in amino acids, fatty acids, and trace elements such as copper, iron, magnesium, zinc, and others. In addition, they are more economical to produce than animal-based proteins.8
#4 Experiential Eating / Exploring Other Food Cultures
Three-quarters of global consumers desire to try new flavors from various parts of the world. Additionally, 63% enjoy experimenting with cooking and trying new ingredients.9
More people are exploring diverse food in their kitchens: from the scrumptious flavor of French onion soup to the delectable goodness of Georgian khachapuri.
Other exotic tastes include Moroccan bisteeya's savory pastries, the fermented kick of Korean kimchi, and the sweet-and-sour flavors of Indonesian rendang curry.
A few factors are driving experimental eating:
The increasing availability of international ingredients and flavors in local markets.
The rise of foodie culture and the increasing popularity of cooking and food-related content on social media.
The search for new and interesting flavors as more people become interested in plant-based diets and clean eating.
The perception of food as a means of creating memorable experiences.
Overall, this trend suggests that people are looking for new and exciting adventures regarding their nutrition.
#5 CBD-Infused Food and Beverages
CBD is a non-psychoactive compound derived from hemp. It is used in various food and beverages for its potential health benefits:
The US CBD food and beverage market is expected to reach $2.65 billion by 2025, with CBD-infused beverages comprising 64%, $1.7 billion, of this market.16
Manufacturers focus on developing products, such as CBD-infused bakery items, chocolates, tea, gummies, snacks, ice cream, alcohol-free CBD beer, and others. The demand for CBD protein bars among athletes and fitness enthusiasts is also increasing.
As consumers seek products that may improve mood and brain health, the trend toward CBD in food and drinks is expected to continue.
#6 A Shift to Caffeine Alternatives
Many people consume coffee and caffeine daily, which can cause side effects.
Regular caffeine consumption leads to jittery energy, anxiety, digestive issues, headaches, and insomnia. Also, it may be harmful for pregnant and lactating women.17
That is why health-conscious consumers want to reduce their caffeine intake while still enjoying the ritual of a cup of coffee. It leads to a demand for beverages made with alternative ingredients: the global caffeine substitute market is expected to reach a value of $2.37 billion by 2029.18
If you're looking for caffeine-free alternatives, there are plenty of options available:
Chicory coffee
It is made from roasted chicory root and has a slightly sweet, nutty flavor. Chicory coffee is a good source of inulin, a prebiotic fiber that helps feed the good bacteria in your gut.19
Barley coffee
This coffee is made from roasted barley or orzo. It contains B vitamins and minerals like potassium, magnesium, and phosphorus.20
Yerba mate, chai tea, and rooibos tea
They are all caffeine-free teas that offer a range of health benefits. They help improve focus, weight loss, heart health, and digestion.21 22 23
Coconut water
It is a natural source of electrolytes. Coconut water is low in calories and can help with hydration, blood pressure, and kidney function.24
Golden milk
This beverage is made from non-dairy milk, turmeric, cinnamon, and ginger. It has a warm, spicy flavor and anti-inflammatory properties.25
Nut and seed milk
It is made from ground nuts, seeds, and water. Nut and seed milk helps maintain blood sugar levels, reduce inflammation, and lower stress levels.26
Roasted dandelion root
It has a rich, coffee-like flavor. Roasted dandelion root improves digestion, lowers blood pressure, and boosts the immune system.27
In 2023, the demand for caffeine alternatives will increase due to easy accessibility, health benefits, sustainability, and ongoing innovation in unique and tasty substitutes.
#7 Sustainable, Earth-Friendly Eating
More Americans are considering sustainability when purchasing food, increasing from 27% in 2019 to 39% in 2022.28
Sustainable eating helps address health and environmental problems caused by food production and consumption. The planet's health is the top global concern, even though economic and political issues are important to people as well. Also, financial pressures make people more likely to be environmentally friendly.29
On a global scale, 49% of consumers have changed their diet in the last two years to lead a more environmentally friendly lifestyle.30 They also demand higher sustainability standards from the companies they buy from.
This awareness is particularly strong among younger people. More than 70% of Gen Z and millennials believe that they are more concerned about the environmental impact of food choices than the previous generations.31
In addition, more than half of Americans (52%) now recognize that food and beverage purchases can impact the environment.32 They focus on reducing food waste and expect the same from the brands they support.
#8 Fermented and Pickled Foods and Drinks
One-quarter of consumers consider digestive health to be the most important aspect of their well-being.33 According to research, a diet rich in fermented foods can improve gut microbe diversity and reduce inflammation.34
What is fermentation? It is a process that utilizes microbial metabolism to transform raw materials into complex foods or feed. Fermented foods and drinks are rich in probiotics and offer many health benefits:
Fermented foods also have economic potential and are being developed by industry and scientific researchers to meet the growing demand. The fermented foods and beverages market is expected to grow by $533 million with a CAGR of 7.34% through 2026.40
Examples of fermented foods include:
Pickles
Fermented beverages
Cheese
Fermented meats
Yogurt
Sour cream
Buttermilk
Beer
Cider
Fermented milk
Chocolate
Sourdough bread
Condiments like fish sauce, soy sauce, and vinegar
However, it is important to carefully control the fermentation process to avoid potential health risks.
#9 Vegan and Plant-Based Nutrition
The demand for plant-based foods shows no signs of slowing down. More than half (52%) of global consumers now consider themselves flexitarians, incorporating animal and plant-based or other alternative proteins into their diet.41
Moreover, two-thirds of global survey respondents desire to try plant-based versions of traditional, local cuisines.42
Plant-based foods could make up 7.7% of the global protein market by 2030.43 Obviously, the growing demand for plant-based products has made it essential to create products that are nutritious, tasty, and meet consumer needs.
In 2023, many vegan options are available:
Some common vegan protein sources include tofu, tempeh, and legumes such as beans and lentils.
Vegan alternatives to animal-based products, such as plant-based milk, cheeses, and meats, are also widely available.
Also, various plant-based foods can be incorporated into a vegan diet, including fruits, vegetables, grains, legumes, nuts, and seeds.
Now it is easier than ever to find vegan options when eating out. Many fast-food chains and casual dining restaurants now offer vegan options, and more vegan-specific restaurants are opening.
Most Popular Diets at the Moment
Unsurprisingly, 40% of people gained weight during the lockdown.44 With WHO declaring physical inactivity a global crisis, we can expect obesity rates to increase even more.45
So, people will seek out diets and products to help them cope with stress eating and lose weight. Which of them are trending now? Here is our list:
Keto diet (10 billion views on TikTok)
Mindful and intuitive eating (899 million views on TikTok)
Fasting (611 million views on TikTok)
Mediterranean diet (34 million views on TikTok)
There is also a slight difference between Google and TikTok user preferences:
Those diets promise great results with minimal dietary restrictions. So, they are likely to become even more popular in 2023.
Conclusion
Nutrition is an area that undergoes significant changes, and health improvements in the American diets are expected to continue.46
In the upcoming year, food is no longer seen as a source of empty calories – people are also considering its economic, environmental, and cultural aspects. Nutrition is used not only for weight loss but also for improving immune function, gut and heart health, and overall well-being.
2022 Food and Health Survey — Food Insight:
https://foodinsight.org/2022-food-and-health-survey/
White House Conference on Nutrition:
https://nutrition.org/white-house-conference-on-nutrition/
Kelp, retro snacks, produce pasta and more food trends for 2023: Whole Foods
https://canadiangrocer.com/whole-foods-trends-2023/
ADM Announces Global Trends Set to Drive Nutrition Innovation for 2023:
https://www.adm.com/en-us/news/news-releases/2022/11/adm-announces-global-trends-set-to-drive-nutrition-innovation-for-2023/
Effect of Personalized Nutrition on Dietary, Physical Activity, and Health Outcomes: A Systematic Review of Randomized Trials
https://pubmed.ncbi.nlm.nih.gov/36235756/
A meta-analysis of projected global food demand and the population at risk of hunger for the period 2010–2050:
https://www.nature.com/articles/s43016-021-00322-9
Plant-Forward: Evolving consumer demands drive innovation in plant-based eating
https://www.innovamarketinsights.com/press-release/plant-forward-evolving-consumer-demands-drive-innovation-in-plant-based-eating/
A Look at Plant-Based Diets:
https://www.ncbi.nlm.nih.gov/pmc/articles/PMC8210981/
ADM Announces Global Trends Set to Drive Nutrition Innovation for 2023:
https://www.adm.com/en-us/news/news-releases/2022/11/adm-announces-global-trends-set-to-drive-nutrition-innovation-for-2023/
Cannabidiol as a Treatment for Chronic Pain: A Survey of Patients' Perspectives and Attitudes
https://pubmed.ncbi.nlm.nih.gov/33981161/
Use of cannabidiol in anxiety and anxiety-related disorders:
https://pubmed.ncbi.nlm.nih.gov/31866386/
The use of cannabinoids for sleep: A critical review on clinical trials
https://pubmed.ncbi.nlm.nih.gov/31120284/
The Anti-Inflammatory Effects of Cannabidiol (CBD) on Acne
https://pubmed.ncbi.nlm.nih.gov/35535052/
Cannabidiol as a treatment for arthritis and joint pain: an exploratory cross-sectional study
https://pubmed.ncbi.nlm.nih.gov/35999581/
A critical review of the antipsychotic effects of cannabidiol: 30 years of a translational investigation
https://pubmed.ncbi.nlm.nih.gov/22716160/
Forecast value of the CBD food and beverage market in the United States in 2025
https://www.statista.com/statistics/1063673/cbd-food-and-beverage-market-value-us/
Effects of caffeine on human health:
https://pubmed.ncbi.nlm.nih.gov/12519715/
Caffeine Substitute Market Analyzed by Size, Share, Demands, Challenges, Opportunities and Key Players:
https://www.globenewswire.com/news-release/2022/08/10/2495499/0/en/Caffeine-Substitute-Market-to-Observe-Highest-Growth-of-USD-2-37-Billion-with-CAGR-of-8-20-by-2029-Market-Analyzed-by-Size-Share-Demands-Challenges-Opportunities-and-Key-Players.html
Back to the Roots: Revisiting the Use of the Fiber-Rich Cichorium intybus L. Taproots
https://www.ncbi.nlm.nih.gov/pmc/articles/PMC7360457/
What are the health benefits of barley?
https://www.medicalnewstoday.com/articles/295268
Yerba Mate Tea (Ilex paraguariensis): a comprehensive review on chemistry, health implications, and technological considerations
https://pubmed.ncbi.nlm.nih.gov/18034743/
Cinnamon: A Multifaceted Medicinal Plant
https://www.ncbi.nlm.nih.gov/pmc/articles/PMC4003790/
Rooibos herbal tea: An optimal cup and its consumers
https://www.ncbi.nlm.nih.gov/pmc/articles/PMC6917459/
Use of coconut water (Cocus nucifera L) for the development of a symbiotic functional drink:
https://www.ncbi.nlm.nih.gov/pmc/articles/PMC7110305/
Curcumin: A Review of Its' Effects on Human Health
https://www.ncbi.nlm.nih.gov/pmc/articles/PMC5664031/
Health Benefits of Nut Consumption:
https://www.ncbi.nlm.nih.gov/pmc/articles/PMC3257681/
11 health benefits of dandelion:
https://www.medicalnewstoday.com/articles/324083
2022 Food and Health Survey — Food Insight:
https://foodinsight.org/2022-food-and-health-survey/
Future Opportunities in Functional Nutrition:
https://www.innovamarketinsights.com/trends/personal-best-for-dietary-supplements/
Global Consumer Trends — ADM:
https://www.adm.com/en-us/insights-and-innovation/consumer-trends/
Do Gen Z and millennials care about their environmental impact?
https://savanta.com/knowledge-centre/view/do-gen-z-and-millennials-care-about-their-environmental-impact/
2022 Food and Health Survey — Food Insight:
https://foodinsight.org/2022-food-and-health-survey/
IFIC Survey: Consumer Insights on Gut Health and Probiotics
https://foodinsight.org/consumer-insights-on-gut-health-and-probiotics/
Fermented Foods, Health and the Gut Microbiome:
https://www.ncbi.nlm.nih.gov/pmc/articles/PMC9003261/
Fermented Foods, Health and the Gut Microbiome:
https://www.ncbi.nlm.nih.gov/pmc/articles/PMC9003261/
Beneficial Effects of Probiotic Consumption on the Immune System:
https://pubmed.ncbi.nlm.nih.gov/30673668/
Cardiovascular benefits of probiotics: a review of experimental and clinical studies:
https://pubmed.ncbi.nlm.nih.gov/26786971/
The Effects of Probiotics and Prebiotics on Mental Disorders: A Review on Depression, Anxiety, Alzheimer, and Autism Spectrum Disorders
https://pubmed.ncbi.nlm.nih.gov/31914909/
Effects of Probiotics and Synbiotics on Weight Loss in Subjects with Overweight or Obesity: A Systematic Review
https://pubmed.ncbi.nlm.nih.gov/34684633/
What Are the Growth Prospects for Fermented Foods? — The Food Institute
https://foodinstitute.com/focus/what-are-the-growth-prospects-for-fermented-foods/
Expanded Protein Choices — ADM:
https://www.adm.com/en-us/insights-and-innovation/consumer-trends/expanded-protein/
Consumers seek out brands that respond to their core values at economic price:
https://www.innovamarketinsights.com/press-release/consumers-seek-out-brands-that-respond-to-their-core-values-at-economic-price/
Plant-based Foods Market to Hit $162 Billion in Next Decade, Projects Bloomberg Intelligence:
https://www.bloomberg.com/company/press/plant-based-foods-market-to-hit-162-billion-in-next-decade-projects-bloomberg-intelligence/
Did we really gain weight during the pandemic?
https://www.health.harvard.edu/blog/did-we-really-gain-weight-during-the-pandemic-202110052606
WHO highlights high cost of physical inactivity in first-ever global report:
https://www.who.int/news/item/19-10-2022-who-highlights-high-cost-of-physical-inactivity-in-first-ever-global-report
Public views about Americans' eating habits:
https://www.pewresearch.org/science/2016/12/01/public-views-about-americans-eating-habits/
Last update:
August 16, 2023
10 min read
849 Views
0 Comments
${TOCSections.eq(0).find('a').text()}