Fitness
Joggo Supplements Review: Should You Try It Out?
Your doctors recommend it. Your favorite magazine celebrities do it. Even your friends swear by it! We are constantly told that running is the best way to shed excess pounds, but why are you not seeing results?
"Why does it seem that I am the only one not losing weight running?"
Sounds familiar? If so, you are not alone. The Joggo Runner's All-in-One aims to change the narrative and help runners achieve their goals.
Even elite runners struggle with training for optimal performance. This article will give a detailed review of Joggo Supplements and determine how it helps runners reach their running goals, increase metabolism, and lose weight faster.
Summary
Joggo Runner's All-in-One has fused the most effective natural ingredients to make the first personalized supplement necessary for runners.
Joggo app and supplements, in combination with a low-calorie diet and an excellent running plan, helps you attain your weight goals easier, gives you a much-needed boost of energy, speeds up the recovery process, increases endurance, and much more.
Joggo Runner's All-in-One
Zero to Hero Performance Mix
Provides energy boost
Accelerates fat burning
Increases energy levels and running performance
Speeds up muscle recovery
Check Current Pricing
Pros
Increases fatigue resistance and muscle breakdown
Boosts energy levels through natural caffeine from green tea extract
Increases metabolism
Improves muscle hydration
Increases endurance
Cons
Only available in one flavor
Higher price point
Comparison Table
Joggo Runner's All-in-One
RunFit Runner Performance Mix
Peregrine Runner Multivitamins
It helps increase muscle mass
Improves running performance
Helps in weight loss
Has no sugar
Increases running strength
Gives an energy boost for running activities
One multivitamin is a complete B vitamin with all 12 B complex vitamins 
Available in one flavor
Higher price point
Has artificial flavors
Contains allergens like peanuts, shellfish, and dairy
Brand
Joggo Runner's All-in-One
RunFit Runner Performance Mix
Peregrine Runner Multivitamins
Pros
It helps increase muscle mass
Improves running performance
Helps in weight loss
Has no sugar
Increases running strength
Gives an energy boost for running activities
One multivitamin is a complete B vitamin with all 12 B complex vitamins 
Cons
Available in one flavor
Higher price point
Has artificial flavors
Contains allergens like peanuts, shellfish, and dairy
What Is Joggo All-in-One?
Joggo All-in-One is an all-natural performance-boosting formula that helps Joggo runners in all running stages. Scientists custom-developed it using all-natural and safe ingredients to help improve running performance.
This is a hassle-free supplement made from premium ingredients, and you only need one scoop before the run, unlike other supplements where you have to struggle to match dosages and timing.
It is the first runner-oriented supplement brand that helps runners improve their running progress and attain their weight loss goals with ease.
Since it is an all-in-one solution, you do not need to struggle to search for different supplements as it has all the ingredients necessary for giving you lasting energy and endurance for your run.
Unfortunately, beginner runners face some challenges when they start an active lifestyle. Joggo All-in-One supplement helps runners overcome these everyday struggles:
No weight loss
Slow fat burning
Low energy levels
Poor muscular endurance
Dehydration
Slow recovery
Low calorie burn and oxygen supply
Do Joggo Supplements Work?
Yes, Joggo supplements are a formula designed from a unique blend of ingredients to help boost an athlete's performance giving you motivation and endurance to run faster for longer.
It also saves you time and money, as it is the only product in the market that helps you in all stages of running, and instead of buying many supplements to cover your needs, you can get all the necessary supplements from Joggo All-in-One.
Joggo supplements also boost your energy levels, improving your ability to recover to not feel as tired after running. There are no artificial fillers in these supplements, only all-natural potent ingredients to help reach peak running performance easier and faster.
All-in-One was formulated by nutrition and sports scientists, and all the ingredients are backed by scientific research to benefit running.
Joggo All-in-One Key Ingredients
Joggo All-in-One has a combo of ingredients that are good for fueling you before or during a race. Most of these ingredients have benefited athletes and easily fit into any diet. Let us take a closer look at the ingredients and their effects on the body.
#1 L-Citrulline
L-Citrulline is a non-protein amino acid made by the body, and it has cardiovascular effects such as optimizing blood flow. The body converts L-citrulline to L-arginine, another amino acid that helps dilate blood vessels and allows muscles to receive oxygen and nutrients.
Optimized blood flow boosts performance, removes metabolic wastes, and accelerates recovery after running. Citrulline also helps regulate high blood pressure and improves tolerance against high-intensity exercise, making it a popular ingredient for running supplements.
#2 Beetroot Powder
Beetroot is a dark red-purple root vegetable rich in fiber, manganese, folate, iron, vitamin C, and other nutrients. Beetroot powder has been long heralded for its potential benefits among athletes.
Studies suggest that taking beetroot powder before a workout can boost oxygen and muscle blood flow, increase endurance, and boost performance. Among the key ingredients in beetroot powder is dietary nitrate.
Your body converts dietary nitrate to nitric oxide, which helps cells carry energy efficiently and make more oxygen available to your muscles. Nitric oxide also helps with improved heart health, increased endurance, improved recovery, and stamina.
During intense exercise, your body produces a lot of inflammation, but beetroot powder has anti-inflammatory properties that help soothe overexertion injuries. These perks make beetroot powder an excellent addition to the Joggo runners' supplement.
#3 L-Theanine
L-theanine is a natural compound found in green tea, black tea, and certain types of mushrooms. L-theanine alters levels of some brain chemicals such as serotonin and dopamine that influence mood, emotion, and sleep.
Changes in brain chemical levels might provide benefits such as better sleep quality and improved mental focus. A study also showed that L-theanine has neuroprotective effects that improve a person's psychological and physical health.
L-theanine also improves attention and reaction times, and in combination with caffeine, it enhances alertness and helps one stay focused. It also induces relaxation by lowering a person's resting heart rate and helps with weight loss when used in conjunction with a low-calorie and healthy diet.
#4 Green Tea Extract
Green tea is one of the most widely consumed teas in the world. Green tea extract comes from steeping rolling green leaves in hot water. It is rich in antioxidants with numerous health benefits like improving heart and liver health and helping in cancer prevention.
Green tea is also rich in catechins, which are antioxidants that, in combination with caffeine, help one lose weight. Catechins also delay muscle fatigue and reduce cellular damage.
A study among 16 sprinters that used green tea for four weeks showed increased fatigue resistance after repeated sprint bouts. Despite having less caffeine than coffee, herbal tea extracts are also known to boost energy levels.
#5 Vitamins B3,6 and 12
Vitamins B3, B6, and B12 are among the vitamin B complex vitamins essential to your overall health and body function. B vitamins are fundamental building blocks in a healthy body, directly impacting cell metabolism, brain function, and energy levels.
Vitamin B3 is also known as niacin, and its primary function is to help the body process food components into usable energy. It plays a crucial role in cell signaling, acting as an antioxidant and repairing damaged DNA.
Niacin also improves blood-fat levels, translating to reducing heart disease risk. It also helps blood vessels widen, thus improving blood flow and lowering blood pressure.
Vitamin B3 also boosts metabolism and brain function, contributing to a better performance by an athlete.
Vitamin B6, also known as pyridoxine, helps the central nervous system and improves metabolism. It helps in proper cell functioning and in creating blood cells. B6 also helps produce neurotransmitters, special chemical messengers that regulate energy use by the brain.
Vitamin B12, also known as cobalamin, is the most popular B-complex vitamin. It helps in cognitive functioning, energy production, anemia prevention, creating and regulating DNA, and forming red blood cells.
Vitamin B12 deficiency leads to decreased oxygen production, affecting a runner's performance.
#6 BCAA Blend
BCAA refers to branched-chain amino acids not produced by the body and must be obtained through diet. They help increase muscle growth by stimulating protein synthesis.
They also help decrease muscle soreness, especially if you are on a new workout routine, reduce muscle damage, which helps increase the length of workouts and reduce exercise fatigue, especially in beginner runners.
How to Use Joggo Runners All-in-One?
One bottle of Joggo Runner's All-in-One has 15 servings to last you through a month. Before running, you need to take one scoop (about 0.45oz) and mix it with 9oz of water. Depending on your preferences, you can add more or less water, then stir till the solution dissolves entirely.
Ensure you take the mixture at least 20–30 minutes before running, as this will give your digestive system some time to activate before reaping all benefits.
For pregnant or nursing mothers, children under 18, or people with underlying medical conditions, it would be best to consult a healthcare practitioner before using Joggo supplements, as is the case with any other dietary supplements.
This supplement also contains caffeine and may affect blood pressure and heart conditions. It is best to refrain from this product if you have low blood pressure. Also, if you have nut allergies, you need to beware of Joggo supplements as they have organic coconut water powder.
Besides that, Joggo supplements will help you immensely boost your running performance.
Main Benefits of Joggo Supplements
Do you want to run like a pro? Joggo Runner's All-in-One supplement formulates a unique blend of ingredients personalized to help you lose weight faster, with less effort, and easily reach your running goals.
This supplement fuses organic ingredients specifically for runners, and when combined with a low-calorie diet, it helps your hard work pay off sooner. Below are some of the benefits of Joggo supplements.
#1 Covers All Running Stages
Running consists of various stages and hurdles such as demotivation, low energy levels, dehydration, injuries, and heavy legs. Previously, runners needed different supplements to target all these running stages.
It contains coconut water rich in sodium, manganese, and potassium, which help balance electrolyte levels. This helps in hydration and recovery.
Joggo is the only brand in the market that covers and offers benefits in all running stages naturally. Other than using different supplements, this product gives you the solution to naturally cover all challenges of running stages.
#2 Improves Performance
Joggo supplement helps you improve your performance and crush your running personal bests. All the ingredients are scientifically tested to benefit you in different running stages.
It increases your energy levels and improves recovery time so that you do not feel very exhausted after a run. The increased endurance helps your body build more muscle mass post-workout, and you feel more confident in your body.
#3 Safe and Effective
All the ingredients of the supplement are safe for use as they are made in collaboration with top nutritionists and scientists. The formula is quick-acting, 100% safe, tested, and proven by beginner runners.
You need to research the ingredients for most supplements and figure out how each works. Some ingredients also do not work with others, but this is not a problem with the Joggo supplement.
The supplement does not contain artificial additives, only natural ingredients that help your body improve performance capabilities faster and easier.
Joggo All-in-One Pricing
These supplements have three purchasing options, which you can buy as a subscription or a one-time purchase.
It comes with free shipping to the US, a free diet guide, and tips on healthy living. The current prices are as shown below:
One month $59.99
One-month subscription $54.99
Two months $44.99
Two-month subscription $44.99
Three months $39.99
Three-month subscription $34.99
A Word From RD
More than 75% of American citizens take some nutrition supplements. Supplements are increasingly becoming popular, but the problem is finding the right supplement to meet your individual needs.
Before taking supplements, you need to consider the ingredients and whether they are healthy. Nutritional supplements play a crucial role in improving the body's nutrient intake but only work well with a healthy diet.
Supplements vary significantly in composition, and it is best to do your homework and read the manufacturer's labels before getting them. It is essential to get them with the help and advice of healthcare providers.
How Have We Tested It
To ascertain whether Joggo All-in-One is a suitable running supplement, we evaluated some vital factors: ingredients, personalization, dietary requirements, and results. We assessed the product's effectiveness and how it excels in these critical areas.
#1 Ingredients
These supplements have the best combination of ingredients blended to form a unique running formula. All the ingredients are natural with scientifically proven benefits for aiding in running performance.
#2 Personalization
Everyone has individual needs, and a running formula needs to be tailored based on your goals. When purchasing Joggo All-in-One, you must complete a quiz that reveals your personal goals and routines before checkout, which helps develop a personalized blend for you.
#3 Dietary requirements
The supplement is gluten-free, vegan, sugar-free, and GMO-free, making it accessible to meet all dietary requirements. You, therefore, will not feel excluded as is with some other brands available.
#4 Results
This product has plenty of positive reviews from satisfied customers that are hard to ignore. The fundamental differences in weight loss and improved running performance among users are evidence of the product's effectiveness.
FAQs
Does Joggo Have Customer Service?
Yes, Joggo has customer service, and you can always submit your queries to their website.
Where to Buy Joggo Supplements?
You can purchase Joggo supplements directly from the seller's website. They have different pricing plans that may suit your needs.
Is Joggo Runner All-in-One Vegan?
Yes! Joggo Runner All-in-One is not only vegan but is also gluten-free and non-GMO. It is made from natural and organic ingredients hence has no adverse effects on your body.
Are Joggo Supplements Worth It?
Yes! Joggo supplements are worth it, as they are the first organic performance-boosting supplements covering all running stages. You get all the benefits from one scoop of Joggo instead of struggling to mix and match different doses of supplements.
Conclusion
As you can see, Joggo All-in-One is a fantastic supplement for any beginner or pro runner looking to lose weight fast and jumpstart their running workouts to elite levels. With plenty of reviews on their website from satisfied customers, it is hard not to try this product.
Joggo All-in-One has 14 natural and scientifically tested ingredients with numerous health benefits, and it should be on every athlete's watch.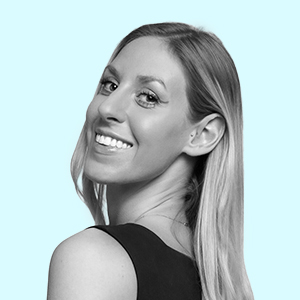 Written by
Isabel Mayfield is a certified Yoga Instructor with over 10 years of experience in the fitness industry. She is passionate about self-improvement and loves to help people improve their sense of self-worth through education and support in meeting their fitness goals.
Medically reviewed by

Rosmy Barrios, MD