5 Tips From Fitness Experts on How to Stay Motivated and Reap Exercise Rewards While Having Fun
Last update: August 9, 2023
5
4227
0
For anyone struggling to find motivation to exercise, this article might be one of the most interesting reads. Because here, 6 certified fitness experts share their top tips on how to stay motivated and never again feel like exercising is a chore.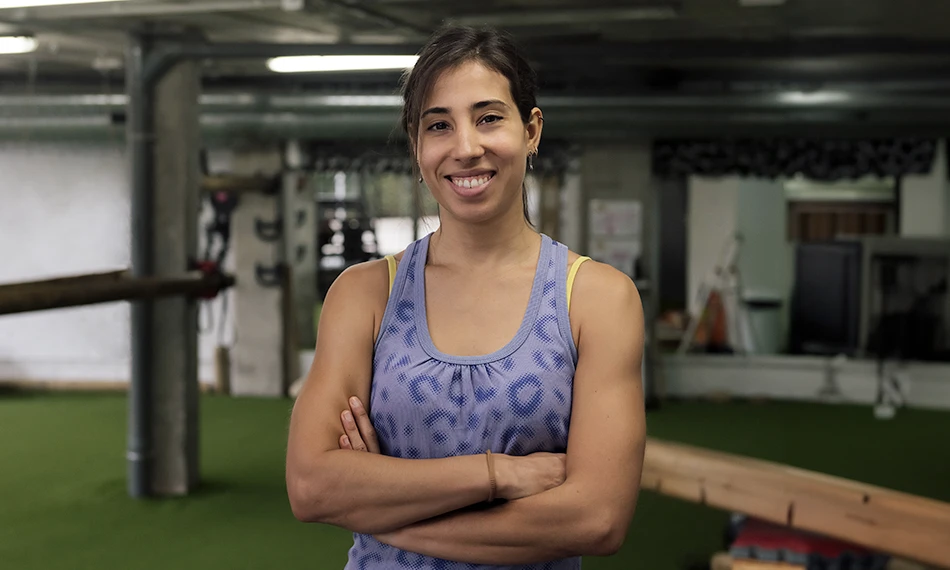 When it comes to dropping pounds, looking and feeling better, reducing the risk of many diseases, and all of that done at once…
Nothing comes close to exercising.1, 2
Yet, a recent study from the CDC suggests that approximately 72% of Americans are not exercising enough.3
But if such a significant part of the population falls short of recommended exercise levels…
Are the people really to blame?
Or is it that traditional workout methods are becoming obsolete in today's world?
Where running on a treadmill or repeating sets of the same exercise are less motivating than they once were?
Now, no one knows the answer to this question better than those who help people get into shape every day.
When asked why people are not exercising enough, these fitness experts pointed to the exact same reason
"Two of the biggest challenges my clients face when it comes to exercise are staying motivated and finding time.
And, of course, finding time, especially if you are a working parent, can be really difficult. But here's what I see most of the time.
If exercise isn't enjoyable enough, people simply aren't motivated to make time for it," said Heather Hanks, nutritionist and medical advisor at Medical Solutions BCN.
Actually, all 6 certified fitness experts agreed on that.
And for this reason, they share 5 actionable tips for staying motivated and reaping the rewards of exercising.
Plus, they give their review about a unique solution that incorporates all 5 suggestions.
Tip #1: Find Fun in Fitness
"Enjoying exercise is arguably the most important contributor to actually doing it.
If people find the same enjoyment in working out as they do in their favorite activities…
That's when they are most likely to stick with exercising," said Tom Eskey, an ISSA-certified trainer and the founder of Garage Gym Revisited.
Now, the expert admits that traditional exercise methods are rapidly losing their appeal.
It's because monotony, repetitiveness, and lack of variety eventually sap motivation.
So, what does an ISSA-certified trainer suggest as an alternative?
"Try exercise routines that are novel, present new challenges, and are engaging," said Tom Eskey.
But before revealing an exact way of how anyone could do that, let's explore the remaining 4 tips first.
Tip #2: Mix It Up
Now, the motivation to exercise closely correlates to seeing results.
And the problem with traditional workouts is that they eventually lead to a plateau.
But what is a workout plateau in the first place?
It's when the body gets used to the fitness routine and progress stalls.
"The key to avoiding a workout plateau is variety.
Instead of repeating the same workouts over and over again, switch up the exercises and intensity level.
This way, the body keeps guessing.
Making it easier to progress further and stay motivated," explained Juju Sheikh, a certified personal trainer and founder of Cloud Nine.
Tip #3: Compete
"There is certainly the thrill and the motivation that comes from competition.
Yet, it's something that traditional workouts are missing," explained Andrew White, a certified personal trainer and founder of Garage Gym Pro.
And indeed, traditional training leaves trainees competing against themselves.
Which often results in going easier, using less weights, or doing fewer reps.
On the other hand, there are group workouts.
Yet, this kind of training usually does not cater to people of all fitness levels.
It also requires even more commitment to be at a certain place at a certain time.
And this is the hurdle that the 4th tip aims to solve.
Tip #4: Have the Flexibility to Workout Anytime, Anywhere
"Most people lose motivation to exercise because it becomes too much of a hassle.
Getting up, driving to the gym, and getting stuck in traffic on their way is a huge barrier.
So, the point is to make exercising as easy as possible to fit their lifestyle," said Gina Iovenitti from Carda Health.
Now, Gina holds a Bachelor's degree in Exercise Science and a Master's degree in Exercise Physiology.
Meaning that she's well-qualified to talk about this subject.
And she confirms that people are more likely to exercise if they have the option to do that at home.
Because having this flexibility significantly increases the chances of staying motivated to exercise.
Tip #5: Track and Monitor Progress
"There are only a few things more motivating to exercise than seeing the progress you made.
Especially changes in your physical appearance.
But the problem is that these take time," said Tom Eskey, founder of Garage Gym Revisited.
Because of that, most trainees find it difficult to stay motivated long enough to reach their goals.
And this is the reason why it's so important to track "small wins."
"However, it's almost impossible to measure such progress with traditional exercise methods," admitted the ISSA-certified trainer.
Instead, the expert suggests looking for technologies that can track and give instant feedback.
Even when the slightest progress is made.
The Experts' Review of the Solution That Incorporates All 5 Tips
Now, all 6 experts agreed that applying these tips and staying motivated to work out is not easy.
Otherwise, there wouldn't be so many people who don't exercise enough.
So, to apply these tips, here's what the experts said a trainee needs:
Either to have specific knowledge, certain conditions, and, of course, understanding of proper exercise technique…
Or clear guidance on every step, which now-trending fitness apps can provide.
Yet, despite trying a lot of these, none of the experts could name any that incorporates all of these 5 tips.
But that was before our editorial team gave them to try gamified workouts of Tuby.
While all these experts preach traditional exercise methods, they are well aware of the benefits of technologies evolving around the fitness industry.
And in their own words, they were "extremely impressed" with the Tuby app.
Yet, Andrew White's feedback summarizes their experience best.
"It has over 60 dynamic workouts. So, you can take monotony and repetitiveness out of the equation.
The exercises are simple and require no equipment. Meaning that anyone can safely do them regardless of their fitness level.
Also, I saw that there is a multiplayer feature too, which adds that competitive element. And it can help draw your family and friends into exercise.
Flexibility is worth mentioning too. These workouts can be done anywhere, anytime. And as I already said, they require no equipment.
It's like having the gym in your pocket.
But the game-like elements are something I haven't seen in any other fitness app so far.
It's no longer just about completing the set. But it's hard to describe this type of motivation. You have to try it yourself," said Andrew White.
Take a Free Quiz and Get Started With a Personalized Tuby Fitness Routine That Makes Exercising Fun
Results may vary due to personal features
Last update:
August 9, 2023
5 min read
4227 Views
0 Comments