What to Wear When Running in the Cold
Last update: January 3, 2023
7
919
0
Knowing the right materials to wear when running in the cold is very important. Advanced technology in winter running clothes has now made it easier for us to go running in the cold weather.
It takes a lot of self-motivation to run on most days, not to mention when the weather is a bit chilly, to say the least. You have to resist every urge to slip under your duvet and enjoy a hot coffee indoors.
But running in cold weather has surprisingly many health benefits. It increases body heat allowing your body to burn more calories. It also helps relieve depression and prevent Seasonal Affective Disorder (SAD).
If you find it hard to go on winter runs, it may be because you're not wearing the appropriate clothing for the weather.
It can be quite tricky to determine what to wear running in the cold. But toss your worries out the window because, in this article, you'll learn all you need to know about picking the right cold-weather gear.
What to Wear When Running in the Cold?
It is advisable to dress in layers when running in cold weather. The layers should include a base layer with a medium-weight or heavy long sleeve or vest based on how cold it is.
Wear running tights, a running jacket, long moisture-wicking socks, running mittens, and shoes. When your body produces sweat, it is an indication of intense exercise. Do not wear cotton since it absorbs moisture and keeps it close to your upper body, which makes you feel colder. Go for merino wool or synthetic fibers instead.
The moisture-wicking base layer, like the merino wool, is perfect to wear during cold runs.
With the knowledge of the right gear to wear when running in the cold, you should be ready to kickstart your running goals.
However, if you're still struggling with choosing what to wear, the Joggo app can guide you. It is a running app that will help you reach your fitness goals. There is a section in the app that addresses what kind of shoes and clothes to wear for running, which will help you stay safe and protected while running.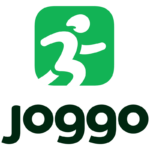 Personalized running plans created by professional coaches
Meal plans perfectly tailored to your current diet, allergies, and health needs
Treadmill mode for people preferring indoor running
Educational articles on easier running, injury prevention, nutrition, and more
Behavior science-based reward system for lasting motivation
Start Free Quiz Now
Is It Safe to Run in Cold Weather?
Yes, it is safe to run in cold weather if you wear proper cold weather apparel and shoes. Winter running on the wrong set of clothing may make you experience a burning sensation in your lungs.
When you breathe in cold air, it makes your lungs hot and humidified. The cold air that goes into your lungs can irritate and force them to narrow, leading to coughing and shortness of breath.
To avoid this, we recommend you wear a mask or scarf over your mouth. This will warm and humidify the air you breathe in before it reaches the lungs. It will also help ease some stress on your lungs.
Drinking plenty of water will help you stay hydrated, which improves your running performance and helps your lungs handle the cold better.
Another safety measure is to pay rapt attention to your body. If you experience exercise-induced bronchospasm, try to understand the triggers as well as what aid your symptoms.
A recommendation from The American College of Allergy, Asthma, and Immunology is to warm up with lower intensity exercise before moving to a higher intensity workout. Also, try to breathe through the nose to bring in the warm air as it moves down your lungs.
Running while it's cold can also put you at risk of slipping and falling. It is important to wear the proper shoes to gain traction and always stay on the right path.
What Are the Dangers of Running in Cold Weather?
There are some dangers that come with running on cold days. In some ways, cold weather still allows more modification compared to hot weather as you can always put on more clothes to stay warm.
However, cold-weather runs pose various hazards, the most serious of which is hypothermia. Hypothermia and frostbite are major concerns when running while it's cold.
Hypothermia
Hypothermia occurs when there is an abnormal decrease in body temperatures, falling to life-threatening levels.
In most cases, hypothermia happens when your body temperature drops below 95ºF (35ºC). In such a situation, all of your vital systems, including your nervous system, cardiovascular, and other organs, will start malfunctioning.
In extreme cases, one could experience respiratory failures, heart problems, and even death.
Frostbite
Frostbite occurs when your unprotected body parts get exposed to cold and then freeze as a result. This condition could progress and affect all layers of your skin and tissues and lead to an emergency situation and even amputation.
You will be at the risk of frostbite within 30 minutes of exposure to cold weather when the air temperature drops below 50°F (10°C) under mild conditions.
Fortunately, there are precautionary measures you could follow to prevent the above issues. The right approach to dealing with hypothermia and frostbite is to prevent them in the first place.
Make sure to always check the weather forecast to know the estimated temperature and wind chill. Going for a treadmill workout should be a preferred option if the temperature is below 32°F(0°C) to 50°F(10°C).
One of the best ways to protect yourself when running in the cold is to dress properly. Wearing the right layers will keep your body warm and help reduce exposure to injury.
According to the Mayo Clinic, the warning signs of hypothermia include slurred speech, poor coordination, intense shivering, energy loss, clumsiness, and extreme fatigue.
The ones for frostbite include burning sensation, numbness, red skin, and tingling. If you notice any of these, make sure to get medical care as soon as possible.
How to Pick the Right Amount of Layers
There is a three-layer clothing approach that comprises the appropriate materials to wear at each layer, which you may put on or take off depending on the weather.
Some runners end up overdressing because of their phobia of cold, while some overestimate how much they will warm up and later underdress. It is important to wear the right layers of clothing when going out to run in the cold.
Layer 1. First/Bottom Layer – This wicking layer is a thermal cloth that transports moisture away from your skin and adjusts body temperature. Sweat from the body enters through the next layer of clothing so that the bottom layer can stay dry.
Layer 2. Second/Mid Layer – Mid-layer clothing includes light clothes that help trap the warmth produced from the body.
Layer 3. Third/Outer Layer – This protective layer includes warm clothing like rainproof or windproof jackets that keep you against external weather conditions.
Multiple research, including one from Sheffield Hallam University, proved that long-distance runners perform best in temperatures around 53.6°F(12°C). Below are the winter gear recommendations for running in the cold at any degree.
Running in 104 –122°F(40-50°C)
Recommended clothing for 104 –122°F(40-50°C) includes a lightweight beanie, lightweight neck gaiter, lightweight gloves, lightweight to a midweight base layer, flexible jacket, and running leggings.
For the base layer, choose either short sleeves or long sleeves based on your preference. If you get too warm, you can remove the jacket to feel better.
Running in 86–104°F (30-40°C)
The best winter running gear to put on in 86–104°F (30-40°C) includes windproof running pants (if the wind chill is high), midweight to a heavyweight baselayer, midweight beanie, lightweight to a midweight neck gaiter, thermal/fleece-lined leggings, thin, flexible synthetic jacket, windbreaker running jacket, and gloves.
At the beginning of your cold-weather runs, the extra layers will keep you warm. You can remove the top layers when you warm up.
Running in 68–86°F (20-30°C)
The best outfit to wear in 68–86°F (20-30°C) includes windproof running pants, a windbreaker running jacket, a thin, flexible synthetic jacket, thermal leggings, mid to heavyweight beanie, lightweight to a midweight neck gaiter, long socks, and gloves.
Here, there are the top 3 layers and 2 bottom layers, with two separate jackets. Since you are layering the jackets, you can remove the less breathable layer and still have a warm layer up top. By wearing the windproof running pants on the leggings, you will be able to block out the wind and cold air.
Running in 50–68°F (10-20°C)
In 50–68°F (10-20°C), you may combine the following running gears: long-sleeve running shirt, leggings, thermal base layer, thermal pants, fleece top or a sweatshirt, lightweight jacket, hat, thick gloves, and a lightweight to midweight neck gaiter.
The thermal pants will keep your legs warm. For more warmth, consider winter running shoes.
Running in 32–50°F (0-10°C)
The right clothing to wear running in 32–50°F (0-10°C) are thermal/windproof running pants, a winter running jacket (you may decide to have an additional one based on the weight of the first one), winter running vest, thermal base layer, and a face mask.
If, after putting on all of the above-mentioned clothing, your hands still feel cold, you can add hand warmers.
A Word From Our Coach
The most important thing you should consider when going for winter runs is to make sure every part of your body is covered to prevent frostbite and hypothermia.
Make sure to follow safety precautions for running while it's cold to be certain you are out of harm's way. Remember to keep your ears warm and avoid cotton.
With our guide, you can match your clothes to the right temperature and layer up for winter runs. Remember that enough body heat is needed to keep up with running in the cold.
And having the right gear that allows you to stay comfortable and motivated during cold runs is a must.
Conclusion
Running should be safe for everyone, even in the cold. So, it is important to check the weather forecast to find out how cold it is, as well as any likely occurrence of rain or snow. Ensure to wear something reflective so the drivers and motorcyclists can see you.
Cold weather running could lead to two major health concerns, including hypothermia and frostbite. It is advisable to look out for the warning signs. For safety, make sure you use the recommended winter running gear above.
Last update:
January 3, 2023
7 min read
919 Views
0 Comments