What Is a Good Mile Time? By Age, Sex, and Ability
Last update: March 22, 2023
7
1830
0
Do you need to improve your average mile time and reach the finish line quicker? This article explores the average mile time for your age, sex, and fitness level.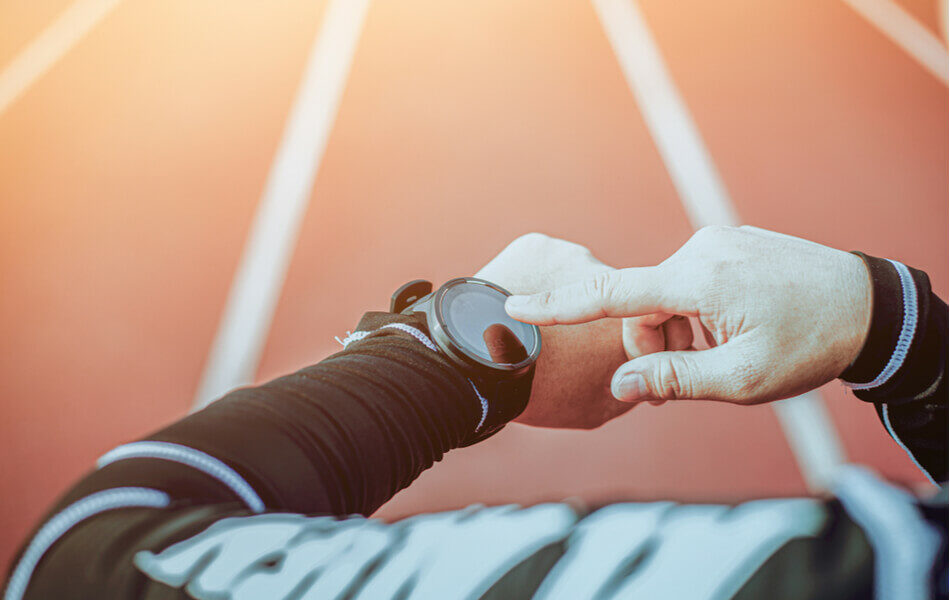 Do you know how long it should take you to run one mile? Being aware of the basics will help you find out whether you're performing below or above your level.
Whether you're just beginning or are an elite runner, read on to find out what a good mile time is and increase your average mile pace with ease.
What Is a Good Mile Time?
A good mile time is 6:37 for men and 07:44 for women. These numbers are the average times for men and women aged 19–30 who have run regularly for two years. Most runners can go above these mile times with enough guided training and precision.
How long it takes you to run a mile depends on several factors, including fitness level, age, sex, and weight, among others. Weather conditions also contribute as running in a hot climate gets harder. The average person runs their fastest when within the 19–30 age group and in good shape.
Do you feel guilty after eating fast food?
Thank you for your answer
Health Reporter Surveys
There are six ability levels into which mile paces are classified according to age and sex: beginner, novice, intermediate, advanced, elite, and world record times. At the end of this article, you'll find a table of mile times grouped by these levels.
Recreational runners can spend about 9–10 minutes running a mile, while elite marathon runners take around half that time. High school track races see the average running speed at around 7 minutes for males and 8 to 9 minutes for females of the same age.
Beginner runners will normally take 12 to 15 minutes to run a mile. However, the human body has its limits, so any beginner runner should set realistic goals and not try to break the world record too soon.
What Is the Fastest Mile Time?
According to World Athletics, the fastest mile time is 3:43.13, set by Hicham El Guerrouj on 7 July 1999. He cinched the world record in Stadio Olimpico, Roma, Italy. It is one of Hicham's many world records.
The second-fastest mile time in the world is Noah Ngeny at 3:43.40. Noah achieved the record during Hicham's July 1999 race at Stadio Olimpico. Behind Noah is Noureddine Morceli, with a mile time of 3:44.39.
For the one-mile women's world record, Sifan Hassan holds the fastest women's mile time at 4:12.33. The Ethiopian-born Dutch athlete set the record on 12 July 2019 at Monaco's Herculis EBS Diamond League.
Behind Sifan is Svetlana Masterkova, with a mile time of 4:12.56 made on 14 August 1996. In third place is the Ethiopian runner Genzebe Dibaba, with a record of 4:14.30 made on 6 September 2016.
6 Tips That Will Improve Your Running Pace
Improving your average mile pace will positively affect your overall physical fitness and general running performance. Below are some tips that will help you improve your average mile times.
Practice tempo runs
Tempo runs are a speed-training workout that pushes and increases your body's ability to run faster for more extended periods. Also known as threshold runs, tempo runs involve running while maintaining a slower pace below your maximum.
The difference between a tempo race and an actual race is that you can increase or decrease your pace in a regular race. But, on the other hand, you have to maintain a steady and moderate speed below your maximum effort when you practice tempo runs.
Aside from a direct increase in pace that can set you above other runners, other benefits of tempo running include:
Building your lactate threshold
Improving your mental strength and focus
Increasing your pace, experience, and confidence for race days
Additionally, you should spice up your workout by including a progression run, a run that starts easy but slowly picks up speed. You'll learn self-control, be mindful of your pacing, and prevent boredom.
Run more than one mile
Running more than one mile builds endurance and stamina, but some runners risk injuries by increasing theirs too much too fast. The Journal of Orthopaedic & Sports Physical Therapy (JOSPT) study says runners should use the 10% rule when increasing their mileage.
The rule says that you should gradually increase your running distance by no more than 10% every week. Using this rule, you slowly introduce your body to an extended distance and give it time to adjust gradually.
Next time, push over it and let it adapt again, then repeat the process until you're running at your target speed and pace. It can get tempting to fall back on one mile, but remember, you're building mental strength and preventing muscle injury by staying consistent.
Additionally, beginner runners should maintain their mileage for 3–4 weeks before increasing it. The duration will give your body time to adjust to the new changes. You can switch to the weekly increment when you've gotten more advanced.
Run fartlek
Fartlek is a Swedish word that means "speed play." It is a running method that combines endurance with speed training and involves interval training that mixes fast and slower speeds. It won't make you an elite runner in days, but it consistently gives you results.
One way to go about the fartlek training method is by targeting at least two or three objects at different distances on your running route. You're to run to the first object at high speed, the next at a slower pace, and the third at high speed.
Timers are an excellent substitute in the absence of objects like street lamps or trees. For instance, you can run one minute fast, then slow down for the next two or three minutes. Alternately, digitally monitored distance can act as a substitute for time and objects.
Fartlek is different from conventional interval training because the runner does not stop. Instead, the runners walk or stop during interval training to rest or conserve energy. In contrast, fartlek runners sustain the run while varying their speed.
Eat healthier
While increasing your running speed, your diet and nutrition can negatively or positively affect your running performance. Generally, healthier meals and changes in running times can help you maintain body weight, build muscle mass, and increase the pace.
If you want to lose or gain a healthy weight, release mental strain and emotional tension, and reach your distance and pace goals, Joggo is an ideal companion. It also has personalized training guides, running, weight loss, and workout guides with audio cues.
The educational content on the app provides you with more info concerning running and your journey to improving speed. In addition, the app gives you access to a coach or nutritionist to help with any questions or concerns you may have.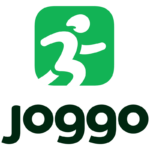 Personalized running plans created by professional coaches
Meal plans perfectly tailored to your current diet, allergies, and health needs
Treadmill mode for people preferring indoor running
Educational articles on easier running, injury prevention, nutrition, and more
Behavior science-based reward system for lasting motivation
Start Free Quiz Now
Practice power exercises
Reducing your average time spent running a mile is improving muscle strength through muscle strength training routines. Your muscles contribute to the movement of your limbs and therefore need regular strengthening to support growing running speed.
Aside from fartleks and tempo runs, other exercise and training methods exist that will help you increase mile pace. Some of these power exercises include:
Cycling: Fortifies your core muscles, quads, and glutes for stamina and fitness without causing leg muscle damage.
Hill work or hill walking: Inclined hills provide a more significant challenge than flat terrain. They help runners expand stride length and speed while improving leg muscle strength.
Deadlifts: Helps you maintain good running form for a prolonged time by strengthening your lower back, glutes, and hamstrings.
Box jumps: Your muscles will activate quicker with explosive power, allowing you to start faster in one mile run.
Bulgarian split squats: You'll gain stronger hips and legs for better stability and balance while shifting your weight from one leg to another.
When you incorporate a strength training routine into your workout sessions, you'll notice how you can easily shave time off your current mile time record.
Stretch before and after the run
Running is all about the contraction and expansion of muscles. Stretching your muscles before you run will help them extend when needed and prevent muscle injury.
We're used to jumping right into stretching to prepare for running exercises. However, Harvard suggests that stretching with cold muscles can damage the unprepared fibers. Therefore, it is advisable to warm up the muscles with a quick walk, making them more amenable to stretching.
Once your muscles are warm, continue with your pre-run stretches. You should also finish off your run with some yoga stretches. Post-run stretches will help reduce your heart rate and return it to normal gradually.
Another advantage of stretching after a run is that it extends muscles tightened from exertion, preventing future stiffness and pain. They also help your blood flow reduce lactic acid and improve recovery.
How Fast Should I Run a Mile for My Age?
How fast you should run for your age depends on your sex and ability. For example, novice female runners reach at least 9 minutes per mile, while novice males can run a mile in 7 minutes and 48 seconds.
What Is the Average Mile Time for Females?
The average mile run time for females is 7 minutes and 44 seconds. This duration covers women in the intermediate levels between the ages of 20 to 39.
What Is the Average Mile Time for Men?
Men's average mile run time is between 6 minutes and 37 seconds to 6 minutes and 44 seconds. Men aged between 20–39 and who run in the intermediate level are within this range.
A Word From Our Coach
Knowing the average mile times across age, sex, and physical capacity does help elevate your run time. It also lets you know what type of runner you are on the mile pace spectrum. It's a piece of essential information that, when used properly, can increase your average pace.
No matter what stage of running or fitness level you're at, there are universal tips helpful to the average runner while training for faster mile times. The first is that you have to wear sunscreen. If you're running during the day, you need to guard your skin from the sun.
Protect yourself from falls and improve your form with running gear such as a lightweight shirt, free shorts, comfortable running shoes, sunglasses, and other items. Whatever you're wearing shouldn't interfere with your movement.
When running near or on the road, do not wear headphones. You'll need to pay attention to incoming cars and your environment. Also, you'll feel safer if you run against oncoming traffic, helping you see any vehicles coming your way.
Hydration is vital, so ensure you pack a water bottle to stay hydrated. If you can't carry a bottle, plan your run along a route where you can purchase drinking water.
Conclusion
Whether you're preparing for a big race or improving your running mile pace, it's great to know the average mile time. In addition, it gives you an idea of what you should aim for when running a full mile.
Don't worry if you're a bit slower than those your age. Instead, improve your mile times by eating healthier, running more than a mile, and strengthening your muscles. After a while, you'll notice an increase in your running pace and, hopefully, in how fast you can reach the finish line.
Male 1 Mile Running Finishing Times
| | | | | | | |
| --- | --- | --- | --- | --- | --- | --- |
| Age | Beginner | Novice | Intermediate | Advanced | Elite | WR |
| 10 | 11:16 | 09:20 | 07:55 | 06:54 | 06:09 | 04:31 |
| 15 | 09:45 | 08:05 | 06:51 | 05:58 | 05:19 | 03:55 |
| 20 | 09:25 | 07:48 | 06:37 | 05:46 | 05:08 | 03:47 |
| 25 | 09:25 | 07:48 | 06:37 | 05:46 | 05:08 | 03:47 |
| 30 | 09:26 | 07:49 | 06:38 | 05:46 | 05:09 | 03:47 |
| 35 | 09:35 | 07:56 | 06:44 | 05:52 | 05:14 | 03:51 |
| 40 | 09:55 | 08:13 | 06:58 | 06:04 | 05:25 | 03:59 |
| 45 | 10:17 | 08:31 | 07:14 | 06:18 | 05:37 | 04:08 |
| 50 | 10:41 | 08:51 | 07:31 | 06:33 | 05:50 | 04:18 |
| 55 | 11:08 | 09:13 | 07:49 | 06:48 | 06:04 | 04:28 |
| 60 | 11:36 | 09:36 | 08:09 | 07:06 | 06:20 | 04:39 |
| 65 | 12:07 | 10:02 | 08:31 | 07:25 | 06:37 | 04:52 |
| 70 | 12:43 | 10:32 | 08:57 | 07:47 | 06:56 | 05:06 |
| 75 | 13:40 | 11:19 | 09:37 | 08:22 | 07:27 | 05:29 |
| 80 | 15:08 | 12:32 | 10:38 | 09:15 | 08:15 | 06:04 |
| 85 | 17:25 | 14:26 | 12:15 | 10:39 | 09:30 | 07:00 |
| 90 | 21:13 | 17:35 | 14:55 | 12:59 | 11:35 | 08:31 |
Source: https://runninglevel.com/running-times/1-mile-times
Female 1 Mile Running Finishing Times
| | | | | | | |
| --- | --- | --- | --- | --- | --- | --- |
| Age | Beginner | Novice | Intermediate | Advanced | Elite | WR |
| 10 | 12:29 | 10:32 | 09:03 | 07:57 | 07:08 | 04:56 |
| 15 | 11:12 | 09:27 | 08:08 | 07:08 | 06:24 | 04:26 |
| 20 | 10:40 | 09:00 | 07:44 | 06:48 | 06:05 | 04:13 |
| 25 | 10:40 | 09:00 | 07:44 | 06:48 | 06:05 | 04:13 |
| 30 | 10:40 | 09:00 | 07:44 | 06:48 | 06:05 | 04:13 |
| 35 | 10:44 | 09:04 | 07:47 | 06:50 | 06:08 | 04:15 |
| 40 | 10:57 | 09:15 | 07:57 | 06:59 | 06:15 | 04:20 |
| 45 | 11:21 | 09:35 | 08:14 | 07:14 | 06:29 | 04:29 |
| 50 | 11:56 | 10:04 | 08:40 | 07:36 | 06:49 | 04:43 |
| 55 | 12:37 | 10:39 | 09:09 | 08:02 | 07:12 | 04:59 |
| 60 | 13:23 | 11:18 | 09:43 | 08:32 | 07:39 | 05:18 |
| 65 | 14:16 | 12:02 | 10:21 | 09:05 | 08:09 | 05:38 |
| 70 | 15:15 | 12:52 | 11:04 | 09:43 | 08:42 | 06:02 |
| 75 | 16:23 | 13:50 | 11:53 | 10:26 | 09:21 | 06:29 |
| 80 | 17:44 | 14:58 | 12:52 | 11:18 | 10:08 | 07:01 |
| 85 | 19:58 | 16:51 | 14:29 | 12:43 | 11:24 | 07:54 |
| 90 | 24:04 | 20:19 | 17:28 | 15:20 | 13:45 | 09:31 |
Source: https://runninglevel.com/running-times/1-mile-times
Last update:
March 22, 2023
7 min read
1830 Views
0 Comments