TestoPrime Review: Does It Boost Testosterone Levels?
Last update: July 28, 2023
10
752
0
Low testosterone levels can cause several adverse symptoms. Testosterone supplements are one way to boost hormone production and help you feel like yourself again. In this article, we look at the effectiveness and health benefits of the TestoPrime supplement.
Low testosterone can trigger many adverse effects, especially in men. It can cause tiredness, loss of muscle mass, excessive weight gain, hair loss, reduced sex drive, and erectile dysfunction. In women, it may cause low libido, weight gain, mood swings, and depression.
Many natural remedies can increase testosterone levels, like eating a healthy diet and prioritizing sleep. You can try testosterone boosters if you don't think your lifestyle choices are working. These supplements work to raise levels of testosterone in the body.
While many dietary supplements claim to raise testosterone levels, it can be difficult to discover a legitimate testosterone booster. TestoPrime is a supplement that gets a lot of attention. It boasts numerous health claims, but is it a solution for low testosterone?
In this TestoPrime review, we focus on the ingredients, safety, and health benefits.
What Is TestoPrime?
Promotes muscle growth and increases muscle strength
Aids weight loss and helps burn overall body fat
May reduce stress and improve mood
Learn More
Pros
Boosts energy levels and may enhance exercise performance

Contains only natural ingredients

Contains some essential nutrients, including vitamin D

The formula is clinically tested

Comes with a money-back guarantee

No prescription needed

Free from dairy, gluten, nuts, and soy

No additives
Cons
Some people might not tolerate the caffeine from green tea extract

It may cause nausea and an upset stomach in some people

Some ingredients, like D-aspartic acid, are not safe for long-term use

Requires a dosage of 4 capsules daily
TestoPrime is an all-natural supplement designed to elevate testosterone levels and revitalize the body's natural testosterone production. It also increases physical and mental energy levels, improves mood, and promotes protein synthesis to help build lean muscle mass.
In supporting healthy testosterone levels, the TestoPrime supplement may enhance the fat-burning process, allowing you to burn body fat and maintain healthy body composition. The flood of new hormones supports people who are feeling fatigued from low testosterone levels.
The capsules contain all-natural ingredients backed by clinical trials, including green tea extract and the naturally-occurring amino acid D-aspartic acid. The product primarily targets men, as the company claims this supplement helps any man take control of his youthful vitality.
What Are the Signs of Low Levels of Testosterone?
Testosterone is the primary male sex hormone. It regulates various aspects of health, including muscle growth and strength, fat distribution, sex drive, and red blood cell production. To simplify, healthy testosterone levels help maintain overall good health.
Testosterone levels gradually decrease with age, but there are many causes of testosterone deficiency, including testicular injury, medications, obesity, alcohol use, and poorly managed diabetes. Temporary testosterone deficiency can occur during times of stress or physical illness.
Signs of low testosterone levels include:
Reduced libido
Erectile dysfunction
Low sperm count
Loss of body hair and beard growth
Low or depressed mood
Fatigue
Increased body fat
Reduced muscle mass and strength
Who Is TestoPrime for?
TestoPrime focuses on men's health, but the testosterone booster is made for anybody over 18, suggesting that women can also try this supplement. It caters to people suffering from a hormonal imbalance or who feel they don't have enough healthy testosterone production.
It aims to improve testosterone levels in just a few weeks. Low testosterone production is more likely to occur in men over the age of 30 due to the natural decline in testosterone production. However, adolescents and young adults can also experience low testosterone.
Does TestoPrime Work?
How well a supplement works varies from person to person, so it's impossible to say for sure if TestoPrime will work for you. However, it does contain ingredients that may help boost and maintain testosterone levels, including D-aspartic acid and ashwagandha extract.
Even if the chosen ingredients don't significantly alter testosterone production, they still work to keep your overall body healthy. It provides an environment for your body to produce essential hormones and naturally secretes testosterone while burning fat and increasing muscle.
Is TestoPrime Safe?
TestoPrime uses all-natural ingredients that are likely safe for most healthy adults. Taking supplements with essential nutrients like zinc, vitamin B6, and vitamin D can also support your general wellness. Currently, there don't appear to be many known adverse side effects.
However, such supplements can affect people differently. Unfortunately, these dietary supplements are not FDA-approved, so there is no guarantee that TestoPrime is completely safe. You should always discuss supplements with a doctor and consider potential allergic reactions.
How to Take TestoPrime?
TestoPrime is a daily food supplement. The makers suggest taking 4 capsules every morning before eating breakfast. Although they claim the product will not cause digestive complications, supplements always have a small risk of upset stomach and nausea.
However, this may only occur if you take TestoPrime too soon after eating. You should always follow the product's instructions directly.
TestoPrime Ingredients Label
So, what exactly does TestoPrime contain?
TestoPrime has 12 ingredients in total. Supposedly, these vitamins, minerals, and plant extracts work together to create an effective testosterone booster. Each has its role, contributing to the overall health benefits of TestoPrime.
Below, we look at 7 of the key ingredients.
#1 D-aspartic acid
D-aspartic acid is a non-essential amino acid. This amino acid occurs naturally in the body from dietary intake and plays an important role in hormone regulation. It is known to increase the release of the luteinizing hormone, which encourages natural testosterone production.
This acid is possibly the most effective component in TestoPrime, which works as a testosterone booster. It is a popular ingredient among many testosterone-enhancing supplements because it increases testosterone levels.
#2 Fenugreek
Fenugreek is a medicinal herb with seeds that smell and taste like maple syrup. It has long been used for therapeutic purposes and was initially used for diabetes. Fenugreek supplementation has been found to increase total serum testosterone and improve sexual function.
It can support your weight loss efforts by improving body composition and decreasing body fat without reducing muscle. It may also aid appetite control and lower blood sugar, blood pressure, and cholesterol levels.
#3 Green tea extract 70% catechins
Green tea extract has numerous benefits because it contains high amounts of antioxidants that help prevent oxidative stress. The caffeine content can give you more energy and improve appetite control, alongside the potent catechins that can help your body burn more calories.
Green tea consumption can increase sperm concentration and support reproductive health. It may help preserve testosterone levels, but the evidence to support this is conflicting.
#4 Ashwagandha extract
Ashwagandha is a herb that originates in Africa and Asia. It has several advantages for the human body, including helping the body fight against disease, reducing stress and anxiety, and improving reproductive function. It can help you lose weight and may enhance physical performance.
#5 Panax ginseng
Panax ginseng is a plant species and a popular herbal remedy that treats various ailments. It can help lower blood sugar and cholesterol levels and reduce the risk of cardiovascular disease. TestoPrime contains Panax ginseng because it can help increase energy levels.
Ginseng is also considered an aphrodisiac used to support male reproductive function. Supplementation has also shown some positive effects on testosterone concentrations.
#6 Garlic extract
Garlic has multiple health-promoting and disease-fighting benefits. It supports a robust immune system and healthy metabolism and may improve athletic performance. Supplementation with garlic extract may alter hormones and help increase testosterone production.
#7 Black pepper extract
With its active compound piperine, black pepper extract helps your body better absorb nutrients into the bloodstream, increasing absorption of the other TestoPrime ingredients. It's full of potent antioxidants with anti-inflammatory properties that support brain and gut function.
The remaining 5 ingredients are vitamin B5, vitamin B6, vitamin D, pomegranate extract, and zinc.
TestoPrime Benefits
If you're intrigued by TestoPrime, but you're still unsure, keep reading. We've covered the ingredients, what they are, and how they work. Now, let's look at the possible benefits you can expect from taking this testosterone booster as part of your health and fitness program.
Here are the health benefits of TestoPrime:
#1 Increased testosterone levels
TestoPrime is purposefully designed to increase your testosterone levels. D-aspartic acid stimulates the release of luteinizing hormone, which signals the testicles to make testosterone. Meanwhile, vitamin B6 works to prevent reductions in your T levels.
#2 Faster recovery after workouts
The supplement helps improve blood flow, which helps transport nutrients to the muscles, supplying them with blood and oxygen. This helps speed up recovery time so you can return to training sooner. Increased blood flow also fuels the muscles with energy for noticeable gains.
#3 More energy
When you take TestoPrime, you may feel more energetic and ready to hit the gym. That's because it contains ingredients like Panax ginseng to increase energy levels for a mental and physical boost. It also supports nitric oxide production to provide your body with long-lasting energy.
#4 Weight loss
The additional energy, faster muscle recovery, and increased fat-burning process from the TestoPrime formula will support your weight loss journey. Some components even target weight loss, such as ashwagandha, which can reduce stress and lower blood sugar levels.
TestoPrime Side Effects
As it is made from natural ingredients, the TestoPrime formula implies that the supplement is perfectly safe for consumption. However, it should only be used as directed. You should not take more than the daily recommendation, and you shouldn't use it long-term.
Some ingredients have the potential to cause health issues. For example, fenugreek is generally well-tolerated but can trigger gastrointestinal problems like diarrhea, gas, and nausea. Pomegranate extract can also cause diarrhea and other digestive issues in some individuals.
There are little to no reported side effects in TestoPrime reviews from customers who have tried the product. Still, everyone is different and may react differently to a dietary supplement. Avoid taking it for longer than 90 days to mitigate potential side effects.
How Much Does TestoPrime Cost?
TestoPrime offers different packages that vary in price, depending on how many supplements you want. At the time of writing this review, the official website currently offers three options that provide savings. You can also enjoy free shipping to the UK and US.
The prices are:
One-month supply (120 capsules): $59.99
Two-month supply + one month free (360 capsules): $119.99
Three-month supply + three months free (720 capsules): $179.99
FAQs
Does TestoPrime increase testosterone?
Yes, TestoPrime is a supplement that provides a flood of testosterone to increase natural testosterone levels. It contains 12 natural ingredients with powerful benefits that revitalize the body's testosterone levels for improved energy, endurance, body composition, and mood.
What is a daily dose of TestoPrime?
A daily dose of TestoPrime is 4 capsules per day, per the official TestoPrime website. To prevent upsetting your stomach, the company recommends taking the supplements in the morning on an empty stomach before you eat breakfast.
Is TestoPrime legal?
Yes, TestoPrime is a legal health supplement that you can purchase without a doctor's prescription. It does not contain steroids or any illegal ingredients, only natural ingredients with health benefits. It's best to purchase TestoPrime from the official website.
Comparing TestoPrime With Other Supplements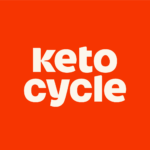 Pros
Supports muscle growth and helps your muscles recover faster after training
Speeds up fat-burning
Supports weight loss
Reduces appetite and food cravings
Contains essential electrolytes to fuel your body
Boosts energy levels
No added sugar
Contains ingredients known to support testosterone production
Aids weight loss and promotes healthy body composition
Supports muscle growth and strength
Increases energy levels
All-natural ingredients with no additives
Money-back guarantee
No dairy, gluten, nuts, or soy
Supports muscle growth and strength
Improves mood and helps boost self-confidence
May decrease body fat
Contains all-natural ingredients
Caffeine-free
Cons
It is not suitable for vegans because it contains collagen and whey protein
It doesn't impact testosterone levels
Contains caffeine that some people may not tolerate well
May cause digestive distress, especially if taken on an empty stomach
Some ingredients are not suitable for long-term use
You must take 4 capsules daily
Contains oyster extract, which may cause an allergic reaction in some people
Expensive
How We Tested TestoPrime
When reviewing TestoPrime, we looked in-depth at a list of factors that determine whether a product is worth buying. A good supplement should have high-quality ingredients, a reasonable price, a good brand reputation, and it should do what it says on the tin.
We rate TestoPrime fairly high for quality, effectiveness, and brand reputation. Here's why:
Quality 8/10
The ingredients in the TestoPrime formula appear to be purposefully chosen for their notable health benefits and associations with testosterone. Customers seem happy with the quality based on lots of positive reviews, and the guarantee shows complete confidence in the product.
Effectiveness 8/10
TestoPrime contains beneficial nutrients that help increase testosterone levels. Ingredients like D-aspartic acid and fenugreek are associated with higher amounts of testosterone, while other ingredients like green tea extract can improve energy levels and mood.
Price 6/10
The price is relatively high. Not everyone can afford $60 a month for supplementation, and some may find investing the money in a healthy lifestyle more practical. You can make the most of the discounted packages if your heart is set on natural testosterone-boosting supplements.
Brand reputation 9/10
TestoPrime is a UK-based men's health and wellness brand. It has a clear brand mission: to help men of all ages look and feel their best. It has a ton of good reviews from people who have tried their supplement and found positive results.
We also love that TestoPrime offers a lifetime guarantee, which means you can return the product for your money back at any time. This added bonus shows that the company stands behind its product while acknowledging that not everybody will obtain the same results.
A Word From RD
Low levels of testosterone can affect you physically and emotionally. Feelings of sadness and depression, trouble concentrating, and lack of self-confidence can accompany fatigue, muscle loss, hair loss, and reduced sex drive.
Lots of men opt for testosterone boosters for support. These types of supplements claim to elevate testosterone production to get your T-levels back on track. Not all of them work, and many testosterone boosters contain high doses of nutrients that come with health risks.
Leading a healthy lifestyle can help maintain normal testosterone levels. Exercise can increase testosterone concentrations, while a balanced diet can help improve testicular function.
Additionally, certain eating plans, like intermittent fasting, can help balance hormone levels. The right intermittent fasting plan can also help you gain muscle.
Conclusion
TestoPrime is a good supplement for boosting testosterone levels. Many of the ingredients are backed by science, and customers seem happy with their results. Restored testosterone levels will enhance blood flow, improve energy, and help you feel better in your body.
If you decide against testosterone-boosting supplements, Keto Cycle FUEL is a great option for building lean muscle, losing excess weight, and improving energy and mood. It doesn't lift testosterone levels, but it can support a healthy lifestyle to increase natural testosterone production.
Last update:
July 28, 2023
10 min read
752 Views
0 Reviews