Strava vs. Runkeeper: Which App Is Better for Running?
Last update: August 17, 2023
11
914
0
When selecting the best running app, you have probably come across Strava and Runkeeper among the suggestions. But which app better suits your running needs?
Regardless of where you run (indoors or outdoors), you might want to track your workouts, see your progress over time, and share your stats with like-minded people.
While there are so many running apps in the market, selecting one app based on your needs becomes challenging. Each app works differently in tracking workouts, displaying stats, and supporting social connections.
If you did your research, you have probably narrowed the selection down to two apps – Strava and Runkeeper. These are the two most known running apps widely used by runners of all stages.
So, which app suits your running needs better? In this review, we will compare Strava vs. Runkeeper, so you can pick the one for you.
Strava vs. Runkeeper: Which Is the Best Running App?
Both Strava and Runkeeper are excellent choices for tracking your runs. They combine an easy-to-navigate interface, accurate tracking, and safety features. So, overall, the app that is best depends on your goals, preferences, and current running ability.
As a widely used social app, Strava is the best option if a sense of belonging and friendly competition is what motivates you and pushes you forward to reach set goals. With the Strava app, you belong to a fitness community, which might encourage you to show up and progress daily.
Runkeeper is a better fit for beginner runners who seek professional coaching, customized workout plans, and educational insights for their runs. It is a well-designed app for people looking for goal-oriented workouts so that they always know the next objective they need to hit.
Strava vs. Runkeeper: Head-to-Head
Comparison Winner: Strava

Pros
Track running, cycling, hiking, and walking
Set personalized goals
Provides an extensive network of running routes and trails
Live location tracking
Share workouts with family and friends
Provides personalized training programs
Live workout tracking
Optional audio coaching for each run
Offers educational running content
In-depth insights on your performance
Cons
Does not provide heatmaps
Running stats less in-depth than other apps
Reported slow autopause
What Is Strava?

Active community
Effective tracking across metrics
Performance insights
Neat interface
Learn More
Strava is a top-class fitness app that tracks indoor and outdoor runs and other types of exercises, including hiking, swimming, and yoga. Firmly established in the running and cycling world, Strava is widely praised for its easy-to-analyze detailed stats and sense of community.
Strava is a perfect social fitness app if you want to feel a part of the runners' community. Once you start tracking your workouts, you will see them in a feed, together with your friends or even professional athletes.
This encourages people to support others, upload photos, comment on their physical activities, and feel motivated.
Strava is also great at tracking GPS. You can see the map of each workout (for privacy, you can hide your home address). This allows you and other Strava users to get inspired by sharing each other's running locations and exploring the same routes as other runners.
To boost runners' security, Strava introduced a Safety Beacon feature. It allows you to share real-time workout data (including your precise location) with up to three people you trust.
Overall, Strava is a perfect choice if you are looking for a well-performing running tracking app. You can track your workout using your smartwatch or phone or enter data manually.
Pros
Accurate GPS tracking and detailed workout stats

Widely used app

Supports interval training

Supports various types of workouts

Safety Beacon feature for safety tracking

Community-centered app to follow friends and pros

Supports many wearables

Personal and local heatmaps

Tracks running shoe mileage
Cons
Limited features in the free version

Does not offer customized training plans

Might feel too competitive or discouraging for some users

Privacy issues when sharing location
What Is Runkeeper?

Makes it easy to follow basic workouts
Displays splits
Lets you set up target metrics
Easy integration with Apple Music and Spotify
Learn More
Runkeeper is another excellent fitness app that can help you to improve your running journey. Perfect for complete beginners and more advanced runners, the Runkeeper app lets you set running goals and work toward them by tracking distance, average pace, and other important metrics.
That being said, Runkeeper is a more coaching-oriented app than Strava. When you begin using Runkeeper, it asks a few questions about your physical activity level. Based on your answers, the app recommends a training plan. This way, you always have a clear goal for your next run.
The paid version of the Runkeeper app provides personalized training, audio-guided instructions, and timely bits of motivating and educational content.
However, Runkeeper is not as community-centered as Strava (which, depending on your personality, might be a pro or a con). While you can still share your progress, Runkeeper is not designed to be a runners' social media app.
Similarly to Strava, Runkeeper integrates a live workout tracking feature to increase safety, so you can send a link with your location to up to five contacts, like family members.
Overall, Runkeeper is a great running app that seamlessly integrates with many wearables (like Android or Apple watch) and makes running smooth and more motivating.
Pros
Great for beginners and more advanced runners

User-friendly app interface

Supports many wearables

Accurate GPS tracking and detailed workout stats

Motivational and educational content

Customized training routine based on your goals

Audio-guided runs (optional)

Tracks running shoe mileage

Very customizable audio and stats
Cons
Limited features in the free version

Does not provide heatmaps

Less in-depth running stats than Strava

Reported slow autopause
Strava vs. Runkeeper: Key Features
Whether you're looking to beat your all-time race personal best or simply enjoy running with friends, every runner has different goals that they'd like to achieve. To see which app best matches yours, discover the main functions of each below.
Strava
Made for tracking and connecting with others, Strava has a wide range of useful features that make it great for those wanting daily running motivation. Its key features include:
Strava feed – Described as the "social network for athletes", you can use your feed to share your activities, workouts, and photos with friends and followers. You can easily leave comments on other people's races and share them beyond the app.
Thousands of clubs – From sports teams to running gear shops, all kinds of groups form clubs on Strava to create communities and organize activities with running enthusiasts.
Running and cycling tracking – Connect your smartphone, GPS watch, or head unit to Strava before starting your run and it will track your performance stats as you go.
Performance metrics – The app also connects with heart rate monitors and power meters, which gives you a deep dive into your progress using charts and graphs.
Beacon – This is a safety feature that allows you to share your location with loved ones in case of an emergency.
Trails and routes – If you're in a new place or simply want to freshen up your runs, Strava has a whole host of safe routes uploaded by other runners. You can also share your favorite routes.
Runkeeper
The Runkeeper app is centered more around activity tracking and coaching than Strava, which focuses largely on community. Here are some of the app's most notable features:
Guided workouts – Expert ASICS Runkeeper coaches help beginners to find their stride with guided audio recordings. However, there are also a variety of running workouts designed for all abilities, such as Run Mindfully and 5K Tune-Up.
Goal setting – Use the app to set a running target, and specify when you want to achieve it. Runkeeper then automatically tracks your progress weekly, monthly, and yearly as you move through your plan.
Detailed training plan – Based on your goals, fitness level, and schedule, you can use the app to create your own program for a range of distances between 5k and full marathon. If you're hoping to see whether the plan has paid off, you'll also be able to explore and register for races near you.
Activity tracker – Keep tabs on your progress using GPS to track walking, biking, and hiking, as well as running.
Monthly challenges – These provide you with the inspiration to go even further and compete with others.
Community feed – You can follow friends, heart their activities, and leave motivational comments to help them progress.
Similarities between Strava and Runkeeper
As high-quality running apps, Strava and Runkeeper do share some similarities that make them ideal for a range of goals and experience levels. Read on to see these similarities explored in more detail.
#1 Integration with Wearables
Both Strava and Runkeeper support integration with wearables.
For users who want more in-depth stats like heart rate zones, cadence, and power meter, both apps are compatible with many wearables: from smartwatches (like Apple Watch, Garmin, Fitbit, and others) to heart rate monitors.
However, this feature is optional. You do not need to have a smartwatch to use the apps. If you prefer running with your phone only, the apps use Pocket Track to automatically detect your movements from the pocket of your favorite running gear.
#2 Music
For users whose running performance improves while listening to music, both apps provide a well-working integration with many music apps like Spotify. Also, both apps support audio cues during a run, although you can turn this off.
Strava allows you to open and play music in the background, but no direct in-app control exists. Runkeeper allows you to access your music right from the workouts.
#3 Premium upgrades
While both Strava and Runkeeper offer sufficient running tracking in their free versions, both apps made their premium versions highly valuable and worth the upgrade.
Strava's premium version, called Strava Summit, unlocks advanced stats and running data like HR and pace zones, real-time performance data, route creation, personal heatmaps, group challenges, leaderboards, Strava Beacon, and others.
Once you upgrade to Runkeeper Go, you receive an individualized approach to your workouts. Runkeeper premium version crafts an individualized training plan to help you reach desired goals. Also, the app provides real-time feedback and in-depth statistics, so you can learn from your past runs.
#4 Community features
As already mentioned, Strava is much more community-oriented than Runkeeper. However, both apps now have features that make it easy for you to connect with your friends, family, and other runners around the world.
With Strava, you can upload your workout and route as soon as you've finished, allowing others to take inspiration and congratulate you on your performance. The Runkeeper app has a similar community feed feature, where you can follow friends and running groups too.
Differences between Strava and Runkeeper
As with any running app, these two are designed with some features that are unique to each one. Find out what the differences are between Runkeeper and Strava below.
#1 Aims
Runkeeper is perfect for those who want to build a routine and receive recommendations and audio cues. The app allows you to select free runs or work toward a goal: specific pace, distance (like a half marathon), losing weight, improving mental health, or toning your body.
Strava is more suitable for runners who want to improve their performance. It is an attractive app for people motivated by a sense of competitiveness and responsibility or for those who seek to find inspiration in other athletes. You can track your workouts, share your stats, and enjoy your progress.
#2 Beginner friendliness
Strava is a better option for runners used to working out on their own (without a plan). It also works well for people who want to progress naturally without pushing themselves. Heatmaps and activity suggestions make it easy to plan new routes.
Runkeeper is a more friendly app for beginner runners just starting out on their fitness journey. After filling out a questionnaire, the app helps beginners reach their goals with customized training plans and guidance. Timely educational bits and motivational content makes running engaging.
#3 Socialization
While both apps offer community features, Strava is designed more for those who enjoy the social side of running. Whether you're looking for an inspiring new running route or want to share your achievements, you can do both with this app.
Runkeeper supports some of these actions but focuses mainly on coaching individuals to help them meet their own goals.
Strava vs. Runkeeper: Pricing
Both Strava and Runkeeper offer free and paid versions. Both apps will do the job in their free versions if you need simple workout tracking. Yet, if you seek to immerse yourself in the runners' world, you will need to upgrade to premium versions.
Strava costs $11.99 monthly or $79.99 annually. Runkeeper offers a slightly different pricing model: $9.99 monthly or $39.99 annually. The pricing makes Strava a more attractive monthly choice and Runkeeper a more cost-effective yearly subscription.
Strava vs. Runkeeper and the Alternative
Although the fitness market is saturated with multiple running apps, beating the two top-class apps is hard. Here's how they compare with another similar product.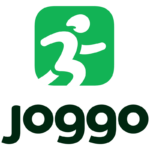 Pros
Suitable for all abilities
Audio guide is easy-to-follow
Can be used on trails, pavements, or treadmills
User-friendly interface
Nutrition plans are personalized to your preferences
Scientifically-validated tips to avoid common mistakes
Accurate GPS tracking
Widely used app
Can be used with various types of workouts
Supports safety while out running
Community-centered
Compatible with many wearables
Great for beginners and more advanced runners
User-friendly app interface
Customizes training routines to your needs
Motivational and educational content
Cons
Only offers subscription-based pricing
Limited features in the free version
Does not offer customized training plans
Privacy issues when sharing location
Does not provide heatmaps
Running stats less in-depth than other apps
Reported slow autopause
How We Tested Strava and Runkeeper
When reviewing any apps, our team consistently measures every one in 4 distinct categories. You can find out what these factors are below:
Quality
Good quality fitness apps should provide personalized solutions that help every user meet their goals, regardless of their age, ability, or starting point. They should also be created using scientific principles, and it helps if they are backed by fitness professionals.
Both apps appear to be bug-free and user-friendly, and provide options for all experience levels. However, Runkeeper is more beginner-friendly.
Efficiency
We consider running apps to be efficient if they have an easy-to-navigate interface and allow users to track their runs in as few clicks as possible. They should also connect easily to smartphones, wearable trackers, and other devices that make managing your progress more convenient, which Strava and Runkeeper do with ease.
Price
With all of the features they have to offer, running apps can be expensive, especially if they provide a premium upgrade or training programs that are customized to each user. However, if the benefits outweigh the cost, we feel that this makes the app good value for money, especially if they offer a free trial like Strava and Runkeeper do.
Although paying one lump sum for a subscription plan may seem expensive, they often work out to just a few dollars per week.
Brand reputation
It's essential that users can trust the brand behind the product if they hope to achieve their goals. Along with reviewing the apps ourselves, we looked at reviews from customers who had both positive and negative experiences, to get a well-rounded view of the brand. Asics and Strava are both popular, reputable brands that are used across the world by fitness enthusiasts.
A Word From Coach
With so many running apps on the market, picking out one can become a time-consuming task. However, you do not need to evaluate every single feature of all of them.
Choose the app that offers an accurate workout tracker with GPS. Yet, do not forget about rainy and heavily snowing days – pick the app that supports treadmill mode.
If you plan to run with your smartwatch or a chest strap to monitor oxygen level or heart rate, select an app that is compatible with your wearables.
A professional running app should provide you with detailed workout data: duration, distance, average pace, route, speed, and calories burned. Also, it could display heart rate, cadence, fatigue, shoe mileage, and other stats relevant to your run.
Of course, some people prefer planning and doing their workouts individually, while others enjoy custom-tailored training plans and step-by-step assistance.
There is no right or wrong answer here. You know yourself best. Select the running app that meets your personal needs.
Conclusion
Strava and Runkeeper are excellent choices for people on their running journey, whether they're heading for their first run or training for a half marathon. While you will not regret using either app, there are a few differences between them.
The Strava app is more suitable for people that prefer a sense of community. Runkeeper will be more attractive for runners seeking guidance and professional training toward their goals.
Choose the app that suits your current needs better and find joy in your running journey. However, if neither is for you, then try looking at a range of the other best running apps before making your final decision.
Last update:
August 17, 2023
11 min read
914 Views
0 Comments