SkinnyFit Super Youth Review: Your Key to Ageless Beauty?
Last update: September 21, 2023
10
1270
0
Your turn: should you try SkinnyFit Super Youth collagen supplement?
When signs of aging start to appear, most people are looking for a way to reverse or cover them up. While there are plenty of creams, pills, and supplements on the market, one must wonder: are they worth your money?
After all, the beauty industry is such a large market. Indeed, not all of these products can accurately reverse or stop signs of aging, right?
Today, I will review SkinnyFit Super Youth, a beauty product that claims to be able to do it all: reverse signs of aging, help you start your fitness journey, and even encourage weight loss.
Sounds too good to be true, doesn't it? See if these benefits hold up when I dive deeper.
What Is SkinnyFit Super Youth?
Includes five collagen types
Easy-to-use powder form
Contains hyaluronic acid and vitamin C
Boosts your immune system and health
Might help to lose weight
Might reduce cellulite
Visit SkinnyFit
Easy to consume

Very few side effects

Gluten-free

Beneficial for the skin
Not allergen-free

Not FDA-approved

Expensive
Super Youth is a multi collagen supplement that uses five types of collagen peptides. The supplement was made by SkinnyFit, a company that sells weight-loss supplements and metabolism boosters.
Super Youth collagen peptides are said to provide various health benefits, including improving your metabolism, reducing cellulite, and enhancing your youthful appearance.
However, the lack of third-party testing or FDA approval means these claims should be taken with a grain of salt.
Why I've Decided to Review SkinnyFit Super Youth
Many people desire radiant, youthful skin, as well as overall vitality and as an anti-aging and regenerative medicine expert, I always try different products to help my clients look and feel better.
This is where SkinnyFit Super Youth comes into the picture. The manufacturer of this supplement promises to give you younger-looking skin in no time.
Collagen, a key component of this product, helps maintain the skin's hydration and elasticity and supports joint health. Despite how promising collagen's potential benefits seem, I was eager to learn whether SkinnyFit Super Youth can live up to its claims.
I invite you to come along on this journey of exploration with me as we unravel SkinnyFit Super Youth's potential benefits and figure out if it's a product worth considering in your quest for a healthier, more vibrant you through meticulous analysis and a commitment to your wellbeing.
Does SkinnyFit Super Youth Work?
I've personally reviewed the ingredients in SkinnyFit Super Youth to answer this question. This supplement contains all five types of collagen, hyaluronic acid, vitamin C, and apple cider vinegar.
Several studies have shown that collagen supplementation may contribute to skin hydration, elasticity, and joint health, while hyaluronic acid reduces skin wrinkles and fine lines.
SkinnyFit also claims to be able to facilitate or help with weight loss and improve metabolism. However, no evidence supports that Supper Youth burns fat or encourages your body to have a faster metabolism, as the company promises. If you're specifically looking for weight loss supplements, Super Youth won't be the best choice.
To sum up, SkinnyFit Super Youth may be beneficial to skin elasticity and joint health. However, research still needs to be done about the correct dosage of collagen peptides for them to have an actual effect on your weight.
Does SkinnyFit Super Youth Help You Lose Weight?
Even though SkinnyFit Super Youth isn't marketed as a weight loss supplement, its website claims that it might support a healthy weight.
The consumption of collagen may promote a feeling of fullness, which may indirectly aid weight management by curbing excessive snacking. In addition, some studies suggest collagen may positively influence metabolism, which may help you lose weight.
Apple cider vinegar is also an ingredient in this supplement, and the website of SkinnyFit states that this ingredient promotes weight loss, suppresses appetite, and burns fat. However, there is little evidence that ACV helps with weight loss.
Overall, SkinnyFit Super Youth might indirectly support weight loss, but it is not a weight loss product in the traditional sense. If you are looking for a supplement to lose weight, I strongly recommend consulting a healthcare professional. He or she will provide personalized guidance tailored to your needs.
SkinnyFit Super Youth Nutrition Facts
Knowing what goes into SkinnyFit Super Youth will allow you to make an educated decision about whether this product is the right fit for you and your needs. Here are the nutritional facts about this formula:
SkinnyFit Super Youth Key Ingredients
The most crucial aspect of all collagen supplements is the ingredients. So, let's deep dive into the ingredients found in Super Youth collagen supplements and see whether or not they help facilitate all of the claims SkinnyFit makes.
#1 Hydrolyzed bovine collagen peptides
These collagen peptides are produced either from fresh skin or bone or from food-grade gelatin products that contain bovine. This particular collagen is high in protein and soluble in water, making it preferable for powder form supplements like Super Youth.
Some studies have shown that hydrolyzed collagen peptides are moderately beneficial to people with joint pain. These collagen peptides can sometimes help strengthen the joints and relieve pain for people with conditions such as osteoarthritis.
#2 Hydrolyzed fish collagen peptides
Hydrolyzed fish collagen peptides are much the same as the bovine collagen peptides, except they're produced from fish. These collagen peptides are easily digested in the body, attracting them to manufacturers working with health and beauty supplements.
Like other collagen supplements, hydrolyzed fish collagen peptides may be somewhat beneficial for slowing the physical signs of aging, such as helping with skin elasticity to slow or reduce wrinkles and joint pain, and weakness.
#3 Eggshell membrane collagen
More research still needs to be done on the usefulness of eggshell membrane collagen. However, some studies have shown that this particular collagen is helpful to people who are experiencing joint health issues.
This is partly due to the fact that eggshell membrane collagen has been shown to have anti-inflammatory properties. Also, eggshell membrane, in general, has been shown to be an effective treatment for pain and stiffness in those who suffer from knee osteoarthritis.
#4 Citric acid
Citric acid is a common ingredient often used to help supplements metabolize in the body. It is a well-known ingredient that can be used to help energize your metabolism and encourage the absorption of minerals.
Citric acid is also well known for preventing kidney stones. However, despite the energized metabolism, the amount of citric acid included in Super Youth does not support the idea that this product improves the metabolism in any significant or long-term way.
Benefits of SkinnyFit Super Youth
I have read a lot of real user reviews, and most of them were positive. What are the most-talked-about benefits of this collagen supplement?
#1 It will improve the elasticity of your skin
Proteins like collagen are essential for maintaining your skin's strength and elasticity. As we age, collagen production decreases, causing wrinkles and sagging skin.
As a result of its collagen peptides, SkinnyFit Super Youth can help support and enhance your skin's elasticity, so that wrinkles and fine lines may be reduced.
Hyaluronic acid in this supplement is also beneficial for aging and dry skin as it helps to maintain moisture and hydrate the skin from inside.
#2 It is beneficial for joint and bone health
In addition to maintaining your skin's health, collagen and hyaluronic acid are also vital for joint and bone health.
Collagen is a major component of cartilage, the tissue that cushions and protects your joints and bones. The addition of collagen peptides may help promote joint comfort and mobility, which makes it appealing to those with joint concerns or who engage in strenuous physical activities.
#3 Improves the health of your hair and nails
You need collagen for healthy hair and nails. SkinnyFit Super Youth may contribute to stronger, healthier hair and nails by providing essential amino acids and nutrients to your body.
The strands of your hair are made up of proteins called keratin. The amino acids proline, glycine, and arginine in collagen are essential for forming keratin. The body can only produce strong and healthy hair when it is adequately supplied with these amino acids.
Downsides of SkinnyFit Super Youth
For the most part, Super Youth is a relatively safe product to consume. It is a gluten-free, non-GMO supplement that uses well-known and safe-to-consume ingredients. However, it has some downsides as well. I summarised them below:
#1 Super Youth might have side effects
Keep in mind that some of the ingredients used in SkinnyFit Super Youth have been known to cause side effects.
You may experience constipation, bloating, diarrhea, or general stomach upset when taking this collagen supplement. These side effects usually tend to be mild, but stop taking Super Youth immediately and contact your doctor if they persist or worsen.
#2 No third-party testing
SkinnyFit also does not do any third-party testing for its dietary supplements, so if this is something you're concerned about, keep that in mind. They are also not currently FDA-approved. While many collagen products on the market are still awaiting FDA approval, this may be a red flag that not everything SkinnyFit says is true.
#3 This supplement is not for you if you're vegan
If you're a vegan or strongly opposed to animal-derived products, SkinnyFit Super Youth will not be suitable for you. As the collagen in this supplement is not vegan, it isn't suitable for those who strictly follow a plant-based diet.
I encourage you to explore collagen alternatives derived from plant sources, such as seaweed or certain vegetables.
SkinnyFit Super Youth vs. KetoCycle Fuel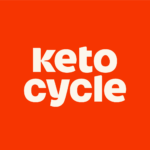 Pros
Easy to take
Energy boost during the day
No added sugar
Curbs appetite
Easy to take
Very few side effects
Contains hyaluronic acid and vitamin C
Apple cider vinegar might aid in weight loss
Gluten-free
Collagen is proven to be beneficial for the skin
Cons
Only two flavors
Exopensive
Not allergen-free
Expensive
No evidence of weight loss
How I Tested SkinnyFit Super Youth Supplement
I take reviewing products very seriously. In doing so, I have come up with several factors that go into looking at these products and deciding whether or not they pass my rigorous review standards.
Quality 8/10
I began by examining the supplement's quality. When it comes to dietary supplements, quality is paramount, and I wanted to make sure that every buyer received a high-quality product.
According to my research, SkinnyFit carefully sources collagen peptides, including fish and bovine (cow) collagen. It is well known that these sources are pure and bioavailable.
In addition, the product is manufactured in GMP-compliant facilities, which further reinforced my confidence.
Effectiveness 7/10
A supplement's effectiveness is one of the most important factors to consider. I always tell my clients that collagen could be beneficial to their skin and joints, but each person's response may vary.
I evaluated the scientific studies on collagen's role in skin elasticity and joint health. Despite the promising results, I noted that factors such as dosage, consistency, and individual health conditions can affect collagen supplement effectiveness.
Price 6/10
I consider price heavily, knowing that affordable and accessible solutions are essential for many people. In comparison to many other high-quality collagen supplements, SkinnyFit Super Youth is more expensive.
It is true that the cost is a reflection of the quality and sourcing of the ingredients, but budget constraints can also be a determining factor for many.
Brand reputation 7/10
As part of my assessment, I consider the reputation of the brand as well. The importance of transparency and commitment to customer satisfaction cannot be overstated.
In the market for dietary supplements, SkinnyFit has gained a good reputation. However, they do have their share of mixed reviews, which I took into account.
A Word From Our RD
Collagen supplements have been circling the beauty industry for ages. It seems like every health and beauty company has put out some kind of collagen peptide supplement that encourages beauty and anti-aging.
There are some science-backed benefits of collagen peptides. For many people, collagen can help promote healthy skin and bones, help with hair loss, and give a more youthful appearance due to the effects collagen has on the skin's elasticity.
If you're looking for a magical cure to help with aging and weight, you might be disappointed with anything you can find on the market. Wrinkles and weight gain are all natural signs of aging, which can be difficult for many people to deal with.
One of the best ways to keep your youthful skin and fit the body well into your older years is to have a healthy lifestyle: a good diet and lots of exercise.
FAQ
Where to buy SkinnyFit Super Youth?
SkinnyFit Super Youth can be bought directly from their official website.
Is SkinnyFit Super Youth suitable for vegans?
No. This product contains collagen peptides found in the skin and connective tissue of bovines and fish. Because it contains animal products, Super Youth is not vegan-friendly.
Does SkinnyFit Super Youth help you lose weight?
There is no scientific proof that SkinnyFit collagen supplements help you lose weight, burn fat, or increase your metabolism.
What are the flavors of SkinnyFit Super Youth?
Super Youth comes in 4 different flavor powders and an unflavored option. You can get SkinnyFit Super Youth in Chocolate Cake, Orange Pineapple, Peach Mango, Tropical Punch, or unflavored.
Is SkinnyFit FDA-approved?
Supplements are not regulated by the FDA like medications are, therefore SkinnyFit is not FDA-approved.
Is Super Youth collagen safe?
As long as it is used according to the directions, SkinnyFit Super Youth Collagen is generally considered safe for most people.
Conclusion
Is the SkinnyFit Super Youth supplement worth your money? I have some doubts.
Based on thorough consideration, SkinnyFit Super Youth clearly definitely has its merits and collagen's potential benefits for skin and joint health are undoubtedly promising.
Despite this, I also acknowledge that there are a number of practical realities. The price of this supplement may be a barrier for many, and individual responses to collagen supplements can vary greatly. SkinnyFit has also received mixed reviews in the dietary supplement industry.
While I may not endorse SkinnyFit Super Youth wholeheartedly, I want to emphasize that wellness journeys are highly individualized. The same thing may not work for everyone, and it's okay. Keep looking for what works for you.
Last update:
September 21, 2023
10 min read
1270 Views
0 Reviews