The Simple App Review: Is This Intermittent Fasting App Legit?
Last update: September 26, 2023
9
1145
0
Learn more about this comprehensive and easy–to–use app that helps guide you on your intermittent fasting journey.
Intermittent fasting is one of the most popular ways to lose weight.
People can choose when they eat and how long they'll avoid food during the fasting window. Beginners of fasting might not understand how this works, making designated apps perfect for first-time fasters.
Simple is one prime example of an intermittent fasting app. It aims to encourage healthy eating habits while motivating you during weight loss. This app does exactly what it says – it keeps things simple. But does it actually work?
What is the Simple App?
Personal intermittent fasting plan
Educational content
The fasting tracker will guide your eating and fasting windows
Visit Simple App
Pros
The user interface is simple

Engaging educational content

Beginners can watch video tutorials

There are performance charts to show progress

Lots of nutritional facts on your meals

You can set alerts and reminders to fast
Cons
The app requires constant updates

Some users report poor customer service

Not much focus on exercise
Code: SIMPLE30 | Discount: 30% off on the 3-month plan | Validity: until the end of September
The Simple app is a mobile app that supports intermittent fasting. Losing weight and eating healthily are things the app wants you to achieve when using the key features. You can find digestible information on how intermittent fasting benefits the body and why it's the best for burning stubborn body weight.
This app is keen on teaching users more about intermittent fasting. People can get tailored guidance, motivational tips, meal trackers, and educational content on ketosis.
The creators of this app only have one mission – to keep things simple for everyone. You could use Simple to log meals or check the fasting timer to better understand how to manage your weight and daily food intake.
| | |
| --- | --- |
| ⭐ Rating | 4.2 ★★★★★ |
| ✅ Main features | Fasting timer, challenges |
| ❌ Who is it for? | Adults (+18) |
| 🍎 Operating system | iOs and Android |
| 🥦 Where to get it? | Download it HERE |
| 💰 Price | From $4.16/month |
Code: SIMPLE30 | Discount: 30% off on the 3-month plan | Validity: until the end of September
Who Is Simple App for?
This fasting app is for people who want to try new intermittent fasting methods. They can monitor their lost weight while keeping track of current eating habits. Those who don't want to achieve weight loss might not find this app's features useful.
If you have any medical conditions, consult with your healthcare provider first. Gaining expert advice ensures you're not using something that could damage your health. Simple may also not be good for pregnant women or those with past eating disorders.
Does the Simple App Work?
Yes, the Simple App can work, but everyone will have unique experiences. For example, beginners might find some of the challenges more difficult. People who are knowledgeable about fasting could achieve their goals easier when using the app.
The only way to determine its effectiveness is by testing the app yourself. There aren't many negative reviews when it comes to trying certain fasting methods. You could even try the free version with basic features, as this will show you more about the interface.
Code: SIMPLE30 | Discount: 30% off on the 3-month plan | Validity: until the end of September
How Does the Simple App Work?
Before delving into the features, you have to answer a few questions. These will range from weight loss goals to current sleeping patterns. From there, Simple can create a personalized plan that tells you when you can expect to reach certain goals.
The Simple intermittent fasting tracker can then help you create a schedule. You'll choose when to alternate between fasting and eating windows. Simple's advanced features usually offer more guidance on how you can improve the fat-burning process.
People are advised to log in to the app every day and track their water, food, and macro intake. Once the data piles up, Simple can cater different features to your needs. For example, if you aren't seeing progress, you'll be shown other suitable fasting types.
Just to note, users need a monthly subscription to try Simple intermittent fasting.
What Are the Key Features of the Simple App?
There are many features that make this diet app suitable for fasting. You can gain all the fasting tips without searching the internet for hours. If you want to try these key features, you must buy the premium version to earn personalized insights.
Below, you'll find 4 key features of this app:
#1 Fasting timer
On the first page, you'll see a timer that automatically tracks your fasting periods. This means you can quickly check the app to see how much time you have left. Simple wants people to understand their fasting times without losing track or getting confused.
#2 Daily challenges
Everyone will get 4 daily tasks to complete once logged in. Some of these might be to set reminders or learn more about ketosis. The small challenges are there to boost your motivation and give you something fun to do during the designated fasting window.
Code: SIMPLE30 | Discount: 30% off on the 3-month plan | Validity: until the end of September
#3 Educational content
Simple has an explore tab that lets you search through related articles. The creators of this app want people to learn more about how fasting works in the body. By providing you with material on ways to enter ketosis quickly and stay in that metabolic state.
#4 Performance charts
The performance charts represent your food choices and weight loss progress throughout the week. You'll know whether to eat different meals or try other routines. These charts are great at showing both improvements and great achievements.
Benefits of the Simple Intermittent Fasting App
Before getting a subscription, you can explore more advantages of using Simple. It's important to know how this fasting app will support your goals, needs, and overall preferences when it comes to weight loss.
Here are the pros of using this intermittent fasting app:
#1 Personalized approach
This app has a personalized approach that takes your goals, concerns, and diet preferences into account. You will receive a comprehensive plan that suggests foods for weight loss and fasting techniques that can keep you motivated.
#2 Helps to form healthy habits
The creators of Simple want people to build healthier habits. You'll receive frequent feedback regarding your diet and how to avoid unhealthy foods. This way, it's easier to achieve your goals without feeling lost.
It also encourages you to drink more water and track your meals to ensure you're consuming enough nutrients.
#3 Easy to use
Simple is a very easy app that anyone can use. The user interface is clear, meaning you don't have to spend hours looking for specific features. You have dedicated pages for each stage of your intermittent fasting journey. For example, on the daily progress tab, you can view your calorie and macro intake.
Cons of the Simple Intermittent Fasting App
Learning about the disadvantages of this fasting tracker app is essential. You can determine whether the features will benefit your weight loss goals.
Below are some cons of using the Simple app:
#1 High price point
Not everyone can afford to buy an expensive app when losing weight. Simple costs around $30 for two months, which is high-priced compared to other fasting apps in the market. Before purchasing a subscription, it's important to consider whether the app suits your health goals and long-term weight loss plan.
#2 Focused on nutrition only
Simple only focuses on your diet rather than regular exercise. It doesn't encourage long runs or morning walks to lose weight, meaning users could forget about physical activity. Research suggests that 150 minutes of moderate-intensity aerobic activity each week is important for weight loss.
However, the Simple app doesn't mention the importance of exercise. This is something to remember before buying a subscription.
Code: SIMPLE30 | Discount: 30% off on the 3-month plan | Validity: until the end of September
How Much Does the Simple App Cost?
The Simple app costs $29.99 for 12 weeks and $49.99 for one year. This can be expensive for people who don't want longer commitments. However, you can try a 7-day free trial to see how Simple compares to other intermittent fasting apps.
To manage your paid subscription, go into your account and see the details there. You can also contact the support team to learn more about different pricing plans.
Simple App vs. Competitors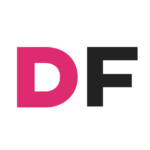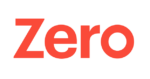 Pros
The recommended supplements and recipes are completely organic.
You can set reminders when reaching your goals.
DoFasting has an accessible database with over 5,000 recipes.
People can choose their own training routines to avoid strenuous gym workouts.
Several challenge modes and daily tips to keep you motivated all the time.
There are professional fasters who can answer your questions about intermittent fasting.
You only need to pay for the time that you're using the app. 
The features are easy to use for both beginners and pro fasters.
Lots of educational content that covers ketosis, emotional awareness, fat metabolism, and autophagy signs.
Several video tutorials on how fasting works.
People can share their progress with friends on social media platforms.
You get 4 simple tasks to complete every day.
Fasting and meal trackers that provide more nutritional information. 
Fasting tracker and journal
Ability to create a personalized fasting plan
Lots of educational material
Fasting guide
Cons
There isn't much focus on exercise during intermittent fasting
Slow customer service
The app often faces technical bugs 
Some features available only in the pro version
Pro version is expensive
FAQs
Is Simple a legit app?
Simple is a legit app that offers AI-powered health insights. You can find educational content based on science-backed research. Creators of Simple give honest feedback regarding your estimated weight loss time and eating habits.
How to cancel the Simple App subscription?
You can cancel your free or premium subscription in the Manage Subscriptions tab on your account. The plan will automatically renew and charge your bank account if you don't cancel. For more guidance on cancellation, contact the Simple team.
Is the Simple app free?
The 7-day trial is completely free for new users. Once the trial is over, you have to pay for a premium membership to gain access to the features again. Some users report getting pop-ups or reminders near the end of their free trial periods.
What devices support the Simple app?
Both Apple and Android devices support this app. There isn't much clarification on whether you can use the Simple app on a desktop. Contact Simple if you need more guidance on downloading or using the app. 
How We Tested the Simple App
To make this Simple app review comprehensive, we tested it based on a few factors. It's important to determine how this app works for long and short fasting periods.
Here are 4 ways we tested this app:
Quality 8/10
A high-quality app will always stand out among competitors.
The Simple Intermittent Fasting App spent time making sure the features and user interface were appealing to everyone. This means you won't have trouble navigating Simple or experience problems with complicated tabs.
One more thing to point out is the overall design. Simple is quite literally simple in terms of the tracking tabs and educational pages. No one needs fancy or bright colors to successfully use an app.
Effectiveness 9/10
There's no point in buying an app if it doesn't work, right?
Simple's features are specifically tailored to suit the user's needs. People don't have to spend ages customizing their own plans without having any knowledge. Once you've signed up, you can jump straight into a recommended fast.
Price 8/10
Sadly, the price of Simple brings the score down. People might not have the budget for $50 a year, which can stop them from trying the features in the first place. Money isn't everything, but it's still something to be aware of when downloading these apps.
Brand reputation 7/10
Simple seems like a dedicated brand that wants to help people on their fasting journey.
However, upon looking at customer reviews, people haven't praised the customer service team. This is often associated with refunds and payment problems. Buying an app from a high-quality brand can be a priority for a lot of customers.
Code: SIMPLE30 | Discount: 30% off on the 3-month plan | Validity: until the end of September
A Word From RD
One study found that fasting can cause 3–8% weight loss over a few weeks. This is one reason apps create features based on popular fasting methods. A fasting app should listen to your goals and create a sustainable plan that isn't rapid, unsafe, or dangerous.
It's important to note that certain apps believe not all foods are bad. To lose weight, you should avoid processed foods when possible, but this doesn't mean you can never eat them again. When reading through your personalized plan, just remember that healthy eating requires balance.
Even so, there are still downsides to using intermittent fasting apps. You need to think about your long-term budget and commitment to the app. People with pasting eating disorders or metabolic diseases could struggle with frequent eating, so keep that in mind.
Conclusion
Our final thought on the Simple app is that you should outweigh the pros and cons before buying it. The price and low-quality customer service could turn away many people. Still, most of the features can help you complete a clean fast successfully.
Code: SIMPLE30 | Discount: 30% off on the 3-month plan | Validity: until the end of September
Last update:
September 26, 2023
9 min read
1145 Views
0 Reviews