Regain vs. BetterHelp: Which Provides Better Counseling?
Last update: July 31, 2023
10
555
0
We review Regain and BetterHelp's pros and cons to determine which is best for different users.
Many online therapy platforms effectively improve their users' mental health, but selecting the ideal therapy app is not always easy. Each of these apps has different pros, cons, and unique features.
Users need an app with verified therapy techniques and features that help them manage their mental health and improve their well-being. Two options you may consider include Regain and BetterHelp, which offer unique online therapy options to help their users.
But which of these apps suits your requirements? We review these apps to help you choose the best one for you.
Which Is Better: BetterHelp or Regain?
Due to the app's scope, BetterHelp may be a better option. Out of the two, we recommend the BetterHelp app as it offers a more comprehensive service.
Both BetterHelp and Regain have unique features and drawbacks. BetterHelp is ideal for users who need support for several mental health issues, while Regain specializes in relationship therapy. The app you choose should suit your mental health goals and therapy needs.

Pros
Affordable app
LGBTQIA+ friendly
Has a journaling feature
Licensed therapists
Offers multiple therapy services
Video chat and messaging options available
Couples therapy
Cons
Can't prescribe medication
Can't diagnose mental illnesses
What Is BetterHelp?

Convenient and affordable therapy

Simple matching process

Ability to text the therapist between sessions
Learn more
BetterHelp is one therapy app that claims to provide a high-efficacy therapy process by giving users access to trained therapists ​​online instead of in-person therapy. The app's skilled therapists help you manage many issues, such as trauma, depression, and anxiety-related issues, such as negative body image.
The platform asks users to complete a brief quiz and state their ideal therapist. You can explain how you prefer to communicate with your therapist and mention why you're attending therapy – details that the platform uses to match you to a therapist.
BetterHelp's licensed therapists offer cognitive behavioral therapy, exposure therapy, and other interventions. With the range of mental health services that BetterHelp's licensed professional counselors offer, you can choose the ideal mental health care that is best for you.
Pros
User-friendly app

Various counseling option

Affordable
Cons
Doesn't accept inssurance

Doesn't offer medication management
What is ReGain?
Focused on relationship counseling
Financial aid is available
Simple matching process
Learn more
According to research, many relationship counseling platforms and apps have promising results and can improve relationship skills. Regain is one example of an app that aims to support users with therapy to achieve this.
Compared with other online therapy platforms, Regain is more specialized. It is an online relationship counseling platform and alternative to in-person therapy that matches users to their counselors, all of whom have clinical experience and validated credentials.
At any stage of their relationship, users experiencing marital issues or relationship anxiety can use Regain for mental health support and guidance.
In fact, users can use Regain for any relationship-related mental health difficulties, such as parenting and anger, which research states may be due to poor self-esteem.
Pros
Easyt-to-navigate app and website

Cheaper than in-person counseling
Cons
System automatically matches with the therapist

Doesn't offer one-on-one chats with your therapist
Types of Services
Some of the services Regain and BetterHelp offer overlap, while others are only exclusively available with one of these apps. Read on to find out about the services these apps provide.
BetterHelp services
Through BetterHelp, users can mainly access general therapy options, but they are available through several means.
One therapy option BetterHelp offers is access to therapy video conferences through video conferencing software. Through this option, users can effortlessly schedule a meeting, log in to a therapy room, and meet their therapist virtually when prompted.
You can use BetterHelp to access a chatroom and ask questions, receive guidance, discuss homework, and receive feedback from your therapist. Although the chatroom messages are asynchronous (not sent in real-time), you will receive notifications for each message.
BetterHelp also enables users to access group therapy sessions called "groupinars." Over 20 group sessions happen live every week, where users can learn about managing anxiety (such as using the 3–3–3 rule), handling depression, and regulating sleep patterns.
Regain services
On the Regain online therapy platform, some of the main services you can use include relationship therapy options.
The platform offers live chat sessions via chat rooms with licensed clinical social workers or licensed marriage counselors. Its chat rooms are open any time – 24 hours a day for the whole week; users simply require an internet connection to access virtual therapy and support.
Regain also offers unlimited messaging therapy sessions that you can access through a tablet, phone, or desktop. The messaging therapy sessions enable you to access previous messages or communication shared between you and your therapist.
Benefits
Below, we have provided a side-by-side comparison of the BetterHelp and Regain pros. Check the points to help you decide which platform offers the best advantages.
BetterHelp pros
BetterHelp provides many wellness and mental health services. Here are some of its pros.
#1 Wide-ranging online therapy services from practitioner psychologists
BetterHelp offers several online counseling services not offered by some online therapy apps. Some examples of the care BetterHelp's mental health professionals offer include LGBTQIA+ friendly therapies and therapy for overthinking and negative thoughts.
#2 Easier to receive prescriptions than on other platforms
Some individuals may require prescription medicines to help them improve their mental health. However, the BetterHelp platform doesn't offer direct access to prescriptions.
Yet, BetterHelp's partnership with another platform, users can easily get a doctor's consultation to discuss prescription medicines. BetterHelp's partnership makes it easy for users in particular states to meet virtually with doctors to discuss further treatment methods.
#3 Access to financial support and advantages
If users qualify for financial support for BetterHelp's mental health services, the platform will grant them aid via a sliding scale fee option and free resources. There are also other financial advantages to the app, such as being able to try before you commit to the services.
Regain pros
Regain specializes in relationship counseling services that have many advantages. See the points below for more information.
#1 Multiple ways to receive mental health care
With Regain, access to mental health care services is possible through messaging, video, and live chat options. You can also access an online chatroom as an individual, choose couples therapy, or have phone call sessions with accredited psychologists.
#2 User-friendly app that is easy to navigate
Regain is a user-friendly online counseling platform. It enables users with disabilities to access its therapy services and complies with the web content accessibility guidelines. Users and their partners can also easily access Regain's video sessions from different devices.
#3 You can get treatment from a licensed therapist
Only licensed therapists deliver relationship therapy sessions on Regain, meaning the platform only offers mental health support from accredited counselors with hands-on experience. Your dedicated therapist will have an academic or doctoral degree or a recognized professional certification.
Downsides
No therapy app is perfect: both BetterHelp and Regain have some drawbacks. Continue reading for a comparative look at BetterHelp and Regain cons to determine which is best for you.
BetterHelp cons
Despite its advantages and range of services, not all users may benefit from BetterHelp counseling. Here are some of the disadvantages of BetterHelp:
#1 Insurance doesn't cover BetterHelp
Although you may qualify for discounts or financial aid with BetterHelp, you cannot cover BetterHelp costs with health insurance. You cannot submit a Medicare or Medicaid claim to your therapist if you use BetterHelp – though this platform is an affordable option.
#2 BetterHelp cannot substitute face-to-face therapy
BetterHelp states that the platform cannot substitute face-to-face therapy for everyone. The therapists on the platform cannot diagnose you, which you can receive in traditional or in-person therapy. Additionally, they cannot directly prescribe medicines to treat your condition.
Regain cons
Regain also has a few downsides you must consider when choosing a relationship therapy app. Accessing therapy and treatment may not be as easy as other apps:
#1 Your therapist cannot prescribe medications or fulfill court orders
Although you can get the support of a family therapist, they cannot diagnose mental health issues or prescribe medications. Your therapist will have credentials but cannot fulfill court orders for you.
#2 You may have to wait a few days before the system matches you to a therapist
Before the counselor matching process is complete, you may have to wait several days before the system matches you to a therapist. Even though the subscription process doesn't begin until the system assigns you a therapist, this delay may not be convenient if you require assistance immediately.
Special Features
BetterHelp and Regain offer special features that enhance the quality of these apps. Below, we have listed some of their unique features.
BetterHelp special features
Other services that BetterHelp offers include online journaling options to help you write your feelings and thoughts, which is an effective way to manage paranoia and monitor thought patterns. The journaling tool remains private unless you choose to share it with others.
The BetterHelp journal tool also has prompts or guides to help you write your thoughts down. If you don't know how to start the journaling process, the prompts will help you get started.
Users can also access a live chat room to discuss their thoughts with a therapist. This service is accessible after scheduling your session; you can log in, enter the chatroom and begin speaking with your therapist.
Regain special features
Regain offers special features for couples seeking therapy, enabling you and your partner to access a joint account and share your thoughts with your therapist. Using this special feature, you can view and review messages sent by your therapist and your partner.
With Regain's couples therapy option, you can invite your partner to join you during the initial sign-up process or invite them to attend therapy after your subscription begins. You just need to select the Invite Partner option on your screen for the latter option.
Individual live sessions are another special feature of Regain – a feature that enables you to set up virtual appointments as an individual to talk with a therapist on a one-on-one basis.
Cost
We consider the price of therapy apps an important factor when making a decision, as all users should be able to access the best online therapy without spending a fortune. Check the information below to find the costs of BetterHelp vs. Regain.
BetterHelp cost
BetterHelp is an affordable app giving you access to well-priced, low-cost therapy services.
Users can expect an average of $60–90 per week as a standard fee for BetterHelp. The price varies depending on your location.
You may qualify for a discount when you sign up to BetterHelp, lowering your fee to $60–80 per week.
On top of the discount, you may also be eligible for $48 financial aid support, valid for 90 days. You can apply again for support after the financial aid expires.
Regain cost
Regain is an affordable, accessible online therapy app.
A subscription to Regain costs between $60–90 per week, depending on your preferences and therapist availability.
Users of this app are billed every 4 weeks and can pay via PayPal or a credit card.
Although there is no free trial option for Regain, you can adjust your subscription preferences and payment plan as you wish and unsubscribe at any time.
Comparison Table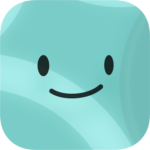 Pros
Offers lessons based on the cognitive behavioral therapy method
Includes a mood journal with the monthly subscription
Provides weekly assessments to manage anxiety
Quick-Relief self-care strategies available
Mindfulness and relaxation options available
Affordable app with financial aid
LGBTQIA+ friendly app
Journaling features available
Group therapy sessions available
Multiple therapy services available, including messaging and video chat
User-friendly app
Individual or couples therapy options available
Cons
Video and audio lessons unavailable
Prescription medication and diagnoses unavailable
Some may experience delays when being matched with a therapist
FAQs
What is the main difference between BetterHelp and ReGain app?
BetterHelp and Regain are primarily targeted at different audiences. Individuals, couples, and teens can benefit from online therapy through BetterHelp, which addresses various mental health concerns. Regain, on the other hand, provides specialized support to help couples improve their relationships through couples therapy.
How long are the BetterHelp and ReGain live sessions?
The length of a ReGain apps live session is 30 minutes, while the length of a BetterHelp session can be up to 45 minutes.
Are both BetterHelp and ReGain apps legit?
Both of these apps are legit and have received a great deal of positive feedback from users online.
How We Compared BetterHelp vs ReGain
It is always crucial to test online therapy platforms before deciding to pay or make a long-term commitment. Reviewing these apps can ensure you select a platform that aligns with your needs. We tested these apps using a few criteria. Here are some other factors we used to review them.
Quality
BetterHelp and Regain both offer excellent quality due to their range of services. Both apps offer qualified therapists with hands-on experience. However, only 25% of BetterHelp's therapists are accepted after a rigorous screening process.
Effectiveness
By trying these apps, you can find out how effectively they treat mental health difficulties. Half of Regain users state the app is effective in helping them manage all of their mental health issues; 65% of BetterHelp's users state the app is very good.
Price
Both apps have the same average subscription price of $60–90, but BetterHelp offers some discounts and financial aid. BetterHelp's pricing is slightly better if you qualify for the $48 financial support.
Brand reputation
Regain has a reputation for "saving and improving relationships," while BetterHelp is a well-known brand that owns Regain. Both brands aim to offer quality care for users with mental health difficulties, but BetterHelp may be more well-known.
A Word From a Psychologist
Mental health should be equally as vital as physical care, so looking after your mental well-being should be a priority. You can care for your mental health in many ways, such as by getting sufficient physical exercise, practicing mindfulness, getting enough sleep, and eating well.
Sometimes, extra support can make it easier to look after your mental well-being. Even though there may be a stigma attached to getting therapy, it is an excellent option for stress management, anxiety disorders, and relationship difficulties.
Therapy can give you the techniques you need to manage your mental health effectively. We recommend looking at the many online therapy apps to get the right support for your mental health challenges.
Conclusion
Regain and BetterHelp are both quality online therapy apps. Regain is specifically for relationship therapy, while BetterHelp is a more general app. They provide unique services to help you improve your mental health. However, out of these two options, our team recommends BetterHelp.
Last update:
July 31, 2023
10 min read
555 Views
0 Reviews