Pinch Method for Diabetes: How Does It Work?
Last update: October 12, 2023
6
1055
0
Pinching yourself might sound strange, but many people do this when treating high blood sugar. The pinch method is popular among medicinal remedies, but how does it work? We explain what this technique is and how you can perform acupressure at home.
Dealing with high blood sugar levels can be frustrating.
Not all remedies help lower blood sugar naturally. This is why people turn to acupressure or a massage treatment that focuses on controlling diabetes. Adding pressure to certain places on your body is supposed to promote normal blood sugar levels.
Does fast food make you feel happier?
Thank you for your answer
Health Reporter Surveys
The pinch method might not be for everyone, but it's a cost-effective way to achieve diabetes management at home. You might be wondering – how exactly does acupressure work, and why does it control blood sugar?
If you want to find out, read our article about the pinch method for diabetes.
Pinch Method for Diabetes: What Is It?
The pinch method refers to a form of self-acupressure that helps keep blood sugar levels normal. You pinch certain pressure points on the body when performing this method. Some people believe that this at-home remedy can aid in blood sugar management.
Pinching, in a light manner, is supposed to be a suitable way of reducing hyperglycemia symptoms. You'll use your fingers to squeeze areas like the wrist and ankle. The general idea of a pinch is that it stimulates insulin production and encourages more glucose to enter your cells.
A study found that 15 participants who completed the pinch method for 11 weeks had lower blood sugar levels compared to those who didn't. Research focuses more on how self-acupressure is a cost-effective treatment for reducing diabetes-related complications.
You could also follow the pinch method while eating good food for diabetes. It's important to note that acupressure should never replace diabetes medication when maintaining a normal blood sugar level. Consult with your healthcare provider before trying a pinching test at home.
Signs of High Blood Sugar
Common signs of high blood sugar comprise tiredness, weight loss, increased thirst, dry mouth, headaches, muscle weakness, and frequent urination. All of these symptoms could show that your blood sugar level isn't normal and requires some adjustment.
The body has a natural way of responding to high blood sugar symptoms. Sometimes, people will show all of these signs, but others could only get one or two. It's important that you take a diabetes test to determine your glucose levels so you can proceed with the right treatment.
If these symptoms don't go away, consult with your doctor to receive the best diabetes medications. The pinch method might be tempting to try at home, but it's not guaranteed to work. You'll need oral medication from a pharmacy to help balance out your insulin levels.
Does the Pinch Method Work for Diabetes?
Yes, the pinch method can have positive effects, but that depends on your pressure points and blood sugar level. Some people believe that the pinch method is only a placebo. Just remember that this technique should never replace certified medication.
Everyone has different pressure points that may not control blood sugar efficiently. Of course, pinching isn't designed to change the way your body works. To follow this pinch method, you have to experiment with these points to see if acupressure promotes any natural changes.
There isn't enough research to suggest that pinching will reset your blood sugar level. Only some studies show that acupoint therapy doesn't show consistent results. This is because people with more severe cases of diabetes need oral diabetes medications.
Instead, it's worth eating more vegetables and fruits for diabetes. Your diet plays a huge role in how the body can control blood sugar levels. Pairing a healthy diet with exercise, self-care meditation, and regular sleep may help you maintain a normal blood sugar level.
How to Do the Mongolian Pinch Method for Diabetes?
There are a few ways you can do the Mongolian pinch. Press your finger against the tibial plateau, between the ankle and Achilles tendon, or on the top section of your foot. It's all about doing a light pinch that puts pressure on your bare skin without hurting.
People who use the pinch method to control blood sugar focus on their joints and bones. These areas are sensitive and may respond to physical stimulation. For example, pushing your finger into the area between your first two toes is supposed to improve blood circulation and digestion.
Better digestion can lower blood sugar levels over time. The same goes for the inside of your wrist closest to the little finger. This type of self-acupressure is completely safe and doesn't have side effects, so it's worth trying the Mongolian technique for managing diabetes symptoms.
Where do you pinch for glucose?
Gently pinch the skin on your wrist just below the palm. This gentle pressure aims to break down glucose and promote low blood sugar levels. Another great spot is your intestine point, which is the loose skin between your thumb and index finger.
As mentioned before, the pinch method won't always control blood sugar or improve glucose metabolism. These are simple pressure points that have been used in Chinese remedies. Looking at an A1C chart should help you determine the right blood glucose levels.
Consult with your doctor to get a blood sugar test, and they will help you prevent diabetes-related problems. Self-acupressure might seem like an easy way to alleviate blood glucose, but it might not control blood sugar for those with serious diabetes symptoms. 
Can Acupressure Reverse Diabetes?
No, self-acupressure cannot reverse diabetes or prevent it. This is a very important thing to remember when trying the pinch method at home. People can only control blood sugar by taking oral medications or seeking medical guidance from trusted doctors.
The pinch method only works to alleviate your symptoms. For some people, the pinch method might not control blood sugar at all. You should never follow this technique while avoiding medication or professional advice, as pinching is most effective for placebo experiments.
However, while following medical guidance, you can try the pinch method a few times each day to gain some psychological benefits. Pinching your pressure points may relieve stress – a key problem that increases blood sugar symptoms in those with type 2 diabetes.
What Else Can I Do to Lower Blood Sugar?
You don't need the pinch method to control blood sugar levels or replace diabetes medications. There are other and more effective ways to lower blood sugar naturally at home. One of these methods includes exercising regularly to keep your body active.
Going for a long-distance run increases insulin sensitivity and encourages your muscles to use excess blood sugar for energy. If you want to lose stubborn weight as well, exercise helps you burn more calories. Staying active is important for achieving strong blood sugar control.
You could also lower your carb intake, drink more water, eat foods with a low-glycemic index, and get enough sleep. These small lifestyle changes will make a huge difference in your health. For more guidance, the Klinio app has all the features you need to control blood sugar levels.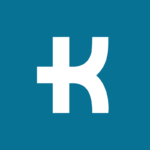 Personalized and diabetes-safe meal plan
An integrated shopping list that matches the meal plan
No-equipment home workouts
All-in-one health and progress tracker
Detailed activity log
Start Klinio Quiz
Klinio offers personalized meal plans, simple grocery lists, activity logs, and beginner workouts for people who need to improve their insulin levels. The nutrient-dense meals aim to control blood sugar regulation while catering to your recommended calorie intake.
As for the exercise routines, no equipment is required when performing them at home. It's easy to do 5–15-minute workouts when improving your long-term health. People who work sitting down should especially stay active to keep low blood sugar levels in the safe range.
A Word From MD
The pinch method isn't a long-term treatment to control blood sugar. You should consult with your doctor about finding suitable medications. Pinching yourself a few times each day might sound easy and effective, but there isn't enough research to prove how reliable it actually is.
It's worth checking your own pressure points when managing diabetes. People with high or low blood sugar can still use self-acupressure to boost insulin. However, to control blood sugar properly, consider exercising 4–5 times a week or following a low-carb ketogenic diet.
Always look out for the signs of high blood sugar. Trying the pinch method won't work like medications and doctor-advised treatments do. If you have other health conditions as well, seek medical advice to ensure you have full control over your treatment plan.
Conclusion
So, can the pinch method control blood sugar?
This technique has minimal research on how effective it might be for maintaining normal blood sugar levels. You should only pinch yourself when following professional medical advice. It's believed that the pinch method only has placebo effects on those with type 2 diabetes.
Downloading an app like Klinio might help you control blood sugar levels naturally.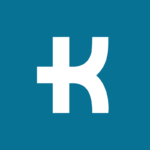 Personalized and diabetes-safe meal plan
An integrated shopping list that matches the meal plan
No-equipment home workouts
All-in-one health and progress tracker
Detailed activity log
Start Klinio Quiz
Last update:
October 12, 2023
6 min read
1055 Views
0 Comments
${TOCSections.eq(0).find('a').text()}