Noom vs. MyFitnessPal: Which App Is Better for Weight Loss?
Last update: September 18, 2023
10
957
0
Accountability and support are among the most critical criteria when you want to lose weight. Which app, Noom or MyFitnessPal, would better assist you in your fitness journey?
Have you ever been on a weight loss journey? Getting on it was probably easier than finding motivation and building a lasting routine that helps maintain a healthy weight long-term.
To tackle these challenges and achieve sustainable weight loss, many people decide to reach for apps. A good weight loss app can log exercises, food intake, count calories, and overall support your fitness journey. Finding one that ticks all the boxes can be time-demanding.
Noom and MyFitnessPal lately have been among the most mentioned weight loss apps. They both have received public attention as effective calorie-tracking apps and have been compared to such popular programs as Weight Watchers.
In this article, we will compare Noom and MyFitnessPal, and discuss their pros and cons, so you can decide if either of these apps is for you.
Which App Is Better for Weight Loss: Noom or MyFitnessPal?
Noom and MyFitnessPal are excellent calorie-counting apps that can immensely facilitate your weight loss journey. However, we do favor MyFitnessPal in this review due to its ease of use, multiple features packed in the free version, as well as integration with many other health apps.
MyFitnessPal is a perfect app for people who want to track their calories and log exercises quickly and easily. The intuitive app interface allows finding the meal within seconds. Therefore, you will likely log even the lightest snacks. You are also motivated to get moving by a large database of video workouts.
Noom is a more habit-forming, healthy-weight-promoting app. Apart from workout and calorie-tracking features, Noom also provides one-on-one coaching at an extra cost. If you are looking for complete support and education, the Noom app is the one you should consider.
Comparison table: Noom vs. MyFitnessPal


Pros
Counting calories, tracking weight, and exercises
Meal-planning tool
Personalized weight loss plan
Educational content on nutrition
Food diary
Personal coach
Tracks steps
Community support group
Tracking caloric intake, weight, and workouts
Food diary
Meal-planning tool
Personalized weight loss plan
Huge food database
Not expensive
Compatible with many devices
Recipe and workout videos
Tracks steps
Tracks water intake
Supportive forum
Cons
Expensive
Some nutrient-rich foods are categorized as red foods
Does not offer video recipes
Does not offer coaching sessions
No in-depth educational content
What Is Noom?

Promotes mindful eating
Coaching services
Calorie-counting feature
Encourages building healthy habits
Learn More
Noom is one of the most widely praised calorie-counting apps to help you lose weight sustainably. The Noom app, self-proclaimed "Weight Watchers for Millennials," combines diet with psychology-based methods.
Noom has been designed by a team of qualified behavioral psychologists, offering an alternative approach to losing weight, focusing on developing healthy habits, such as mindful eating, and finding triggers that lead to unhealthy food choices and behaviors. All that to help you reach a healthy weight.
Upon completing an extensive 15-minute quiz, the Noom app prepares daily calorie recommendations. Regardless of your current and expected weight, it will not recommend less than 1,200 calories per day for women and 1,400 for men, which is still low according to the US Food and Drug Administration.
To help you meet your suggested daily food intake, Noom has a calorie-counting feature with a database of 3 million foods. You can log what you eat and drink and track workout hours. You will also receive daily bits of information on nutrition and fitness, as well as learn about calorie density in various foods.
While the idea of focusing on gradual rather than instant results might discourage some people, the Noom app proposes virtual one-on-one coaching for an additional price to increase your motivation. The dietitian will answer your questions regarding your diet and meal plan and help you on your journey.
The creators of this app also offer another product focused on mental health – Noom Mood.
Overall, Noom is an excellent health app for people looking to develop new eating habits and lose weight (as a result of a changed lifestyle). The app is compatible with Android and iOS devices. You can smoothly use the app with your current fitness trackers like Fitbit, Garmin, Misfit, Omron, and others.
What Is MyFitnessPal?

Diet and workout tracking
Detailed meal plans
Easy-to-follow workouts
Learn More
MyFitnessPal is an accurate calorie-tracking and food diary app widely downloaded and used by millions globally. The app allows you to set the desired end goal, select a daily calorie intake target, and track foods, drinks, weight, and physical activity.
MyFitnessPal offers an extensive food database of over 14 million foods. You can easily find such simple meals as pasta, Buddha bowls, and chicken or add restaurant-specific dishes. The app also allows you to enter recipes you cook at home and save them, so you can find them easily the next time you cook.
The calorie-counting feature is simple and quick to use, as you can add store-bought products by scanning the barcode. The app automatically extracts nutritional information and adds it to your food log.
Developed by certified professionals, MyFitnessPal not only breaks down your calories but also provides vitamin, nutrient, and macronutrient levels, which after some time, can help you better understand your eating patterns, identify the best foods for weight loss, and find areas of improvement.
The main objective while using the app is to maintain a calorie deficit. While MyFitnessPal is not a diet program, it invites you to pay attention to your eating habits. It will give you insightful feedback and even send warning messages if the calorie deficit is dangerous for the body.
The app offers free access to their blog, which is jam-packed with health tips, recipes, and workout routines. There are more than 350 exercises for all body types and workout preferences.
MyFitnessPal supports many devices, including Android and iOS, and many activity-tracking wearables like Fitbit, Garmin, Misfit, and others. The app syncs metrics from the wearables and displays more detailed and accurate fitness progress.
Noom vs. MyFitnessPal: Similarities and Differences
Even though Noom and MyFitnessPal fall under the health and weight loss app category sharing many similar features, there are also several differences that make each of them stand out. We have summarized both the similar and differentiating aspects below.
#1 Efficiency
Noom and MyFitnessPal are excellent weight loss apps that will help people notice minor improvements soon after they start working toward their goals.
Based on your current and desired physical shape, Noom suggests a daily calorie deficit you need to maintain. To assist you in your journey, the app gives you relevant insights, visually tracks your progress, and offers support if you feel like you need it.
MyFitnessPal allows you to select how aggressively you want to reach your weight goal. The most intensive diet plan encourages you to lose up to two pounds per week (which might be too much for some people). The app gives you daily feedback, so you know what to do differently (or keep the same pattern) tomorrow.
Overall, both apps do a great job crafting a diet plan based on your expectations and giving you relevant feedback.
#2 Beginner-Friendliness
Both calorie-tracking apps are perfect for people who are determined to lose weight for the first time. Regardless of how many pounds you seek to lose – 5 or 30 – the apps will guide you through the process.
Therefore, if you want to track your progress and seek accountability and support, either Noom or MyFitnessPal will be the right choice for you.
Noom crafts you a calorie-consumption plan based on your goal. Besides, the app educates you about nutrition, so you always know what is healthy and suitable for your body. It groups all foods into three categories based on caloric density: red, yellow, and green. Therefore, you always know how nutritious, healthy, and caloric your food is.
MyFitnessPal works similarly – it tells you how many calories you should consume daily. At the end of the day, the app evaluates your effort and provides insightful feedback. That makes the app very straightforward to use and follow, even for people on their first body shape improvement journey.
#3 Food Data Comparison
MyFitnessPal offers an extensive food database of over 14 million foods. The app makes it easy to find the meal and log it. For instance, the app even allows you to scan a barcode and find the specific food you are eating.
If you cooked a meal at home, you can manually enter ingredients – the app will count calories for you. If you ate half of an apple, MyFitnessPal allows you to log this amount, so your logs precisely reflect your diet. Besides, it lets you enter data in cups, grams, or ounces, so you can log food in the preferred units.
However, MyFitnessPal is regarded as less accurate in caloric measurements than Noom. Although Noom has a smaller food database (around 3 million), some reviews suggest that it assigns more correct calorie values to foods.
Noom also provides more information next to each food you enter. It tells you its caloric density and nutritious value and provides suggestions for smart substitutions.
#4 Support and Guidance
If you are the person who needs guidance and support on your weight loss journey, this aspect might be the most relevant for your decision-making between the two apps. Noom and MyFitnessPal are radically different in the way they offer support.
MyFitnessPal offers a straightforward approach to support and provides a real-time community newsfeed. Here you can chat about relevant topics, solve diet-related questions, and find inspiration.
Noom takes a few steps further and provides a one-on-one coaching service as an extra paid feature. It can be very beneficial to help you stay on track and work toward your goals more smoothly and confidently. If the sense of a close community drives you, then Noom is a better choice in this case.
#5 Brand Reputation
Noom and MyFitnessPal are widely known brands with years of experience in the nutrition industry that you can trust for weight loss guidance and nutrition advice.
MyFitnessPal was the most popular fitness app worldwide in 2022, used by millions of users. The reasonable price, intuitiveness, and clear nutrition plans kept users motivated to pick this app instead of others.
Noom is an innovative fitness app titled the new Weight Watchers that has already built a massive user community. The app changed the perception of calorie-counting apps by providing private coaching, extensive educational resources, and customized diet plans.
That makes Noom and MyFitnessPal reputable apps that can be trusted in the fitness market. Choose either of the two apps and start working toward your desired physical shape.
#6 Premium Version Features
You can use a free version of either of the apps to access basic food logging. Yet, if you want to seriously work toward your fitness goal, you should consider upgrading to the premium versions.
MyFitnessPal Premium plan unlocks its nutrient dashboard and breaks down the nutrients and calories of each meal. It also provides an exercise tracker, recipes, workout suggestions, and other relevant features that you might greatly benefit from while losing weight.
Noom Premium includes an individual meal plan, daily calorie budget indication, and a custom workout plan. The educational content and community support (that you can only access in the Premium version) make Noom stand out from the market and promote a healthier relationship with food.
Noom vs. MyFitnessPal: Pricing
Noom and MyFitnessPal offer very different payment structures.
How much is Noom?
Noom provides a free version that will be suitable for people who want to track their calorie intake and count steps. You can also make use of a trial period for 7 to 14 days, but you have to pay for it (from $0.50 and up).
The premium version unlocks many other features that you have to pay for. There are many pricing packages that you can choose from:
$70 for a monthly renewal
$129 for a two-month plan
or $209 annually.
Typically, Noom offers a particular plan based on the results of the questionnaire and depending on your goal. However, in most cases, users start with a 4-month subscription priced at $169.
How much is MyFitnessPal?
MyFitnessPal also offers a free version that provides basic food-logging features, step counting, and a vast database of workouts. To receive a full experience, you can choose from two pricing plans: $9.99 per month or $49.99 a year.
Overall, the prices of the two apps are drastically different, making MyFitnessPal a more financially attractive option. Yet, considering that Noom includes a professional coach in the subscription, the value you get for it matches the cost.
Comparing Noom and MyFitnessPal with Other Weight Loss Apps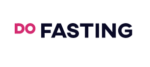 Pros
Suitable for beginners and pros
Provides a personalized meal plan
Home workout options
Easy navigation
100% science-based
Compatible with other fitness apps and trackers
Database of over 14 million foods
Large fitness community offers 24/7 support
Doesn't restrict any food groups
Teaches users why they are making changes
Can adjust your goals easily
Cons
No free trial offered
Based on intermittent fasting only
Barcode scanner doesn't always work
Slow navigation
Large ads on the free version
Recommends that users weigh themselves daily
Relatively expensive
No custom meal plans
A Word From Our Coach
When it comes to such fitness goals as losing weight, there cannot be one-size-fits-all approaches. Sustainable weight loss involves breaking bad habits, adopting new ones, and changing attitudes toward eating and health.
Therefore, when selecting a weight loss app, you should find one that promotes healthy dieting and encourages you to lose weight gradually. Any radical changes or intensive calorie deficit can lead to fatigue, constipation, and diarrhea (while modest calorie deficit has proven positive effects)
It is always advised to pick a calorie-counting app that does not push you to your limits in terms of calorie intake. A reliable weight loss app should also allow you to log your food easily (including the meals you cook at home). It should become an intuitive habit to track every bite you take, so you can see accurate results.
Finally, it is up to you to decide how important it is to receive educational content and insights or get professional support. These criteria are individual. Yet, if you are a person who needs someone on your journey, it would be wise to select an app that offers the level of support you need.
Final Verdict: Noom vs. MyFitnessPal
Although Noom and MyFitnessPal have substantial differences in their features, we are sure about one thing. Both of them deserve to be among the best calorie-counting apps.
You can confidently choose either app to log your meals and workouts and see your weight loss progress. They track calories accurately and provide daily insights, so you always know how well you are doing.
Although Noom offers more comprehensive educational content and cares about sustainable results, MyFitnessPal is at least four times cheaper, has a more extensive food database, and a more intuitive, easy-to-use interface.
Eventually, it is more of a personal preference than a predetermined good-or-bad choice. We can assuredly recommend both apps to people on their weight loss journey.
Last update:
September 18, 2023
10 min read
957 Views
0 Reviews