Noom Mood Review: I Tried It for You
Last update: September 9, 2023
14
692
0
Many people seek ways to manage daily stress and anxiety. Smartphone apps like Noom Mood claim to support users in their mental wellness journey, but can the Noom Mood experience help?
In today's world, numerous uncertainties cast a shadow of doubt and unpredictability over various aspects of our lives. Stress alone can often trigger rising anxiety levels.
As a medical doctor, I have encountered many people with stress and anxiety. I've witnessed firsthand the toll that chronic stress and unmanaged anxiety can take.
Understanding the importance of holistic care, I'm always on the lookout for innovative tools that can contribute to my patients' overall health. That's why I'm drawn to the rise of apps like Noom Mood, which claims to help people manage stress, control anxious thoughts, and develop emotional awareness.
I have tested the app and am happy to share my honest review about it. I'll share its benefits, features, customer reviews, and some aspects that could be improved.
Summary
Helps participants better manage stress and anxiety in daily life
Boosts emotional well-being and helps users develop emotional awareness
Learn More
Pros
Daily mood logging

Mood graph for tracking

Text-based coaching

Friendly and encouraging messages

Guidance from a personal coach

Bite-size daily lessons and activities

Lessons based on psychological principles

Step and exercise tracking

Food and water tracking

Blood pressure logging

Suitable for iOS and Android devices

Friends discount and Amazon credit for referring a friend
Cons
No evaluations or treatment plans

Little information about coaches

Only one subscription plan

No monthly payment option

No free trial

Not available for desktops

Only available in the United States
What Is the Noom Mood App?
The Noom Mood is an app that uses techniques from cognitive behavioral therapy (CBT) to offer its users a means to control the feelings of anxiety and stress they experience due to the pressures they encounter in their day-to-day activities.
This mobile app teaches users to be happy, recognize and manage intense emotions, and lead stress-free lives. The Noom Mood program is 16 weeks and includes various techniques and lessons to encourage your success in stress management.
Noom Mood provides one-on-one coaching, daily lessons, and step-by-step techniques to help you develop resilience, take charge, and build effective coping mechanisms. If you want to sleep better, worry less, and have a generally happier mood, this app may be your new friend.
Noom Mood is designed to assist you in understanding the "why" behind your stress so you can better manage it. The activities and lessons in this app take only 10 minutes a day, so you can still find time even if you have a busy schedule.
If you're already following the Noom weight loss program, you might have benefited from their wellness and weight management program. You can also switch programs. It's worth noting, however, that you cannot switch between programs simultaneously.
While Noom Mood can be a good tool for managing stress and anxious thoughts, it's important to note that it does not offer therapy, nor does it provide diagnosis, assessments, or treatment plans.
How I Started With Noom Mood and How to Use It
Getting started with Noom Mood was a seamless process. I started by visiting their website and answering general questions, including my age and gender. I then answered questions about my current well-being.
If you're an iPhone user, you can find Noom on the App Store, and if you're an Android user, you can find it on Google Play.
The app asked when I started experiencing more anxiety or stress than usual and how frequently I felt stressed or experienced anxious thoughts. The app also wanted to know how I felt then and how often I experienced serious shifts in my mood in a week.
I realized that my answers helped the app create a personalized program that supported my habit and behavior change.
The app then prompted me to enter my email address and showed me a graph with a recommended 4-month program showing how the app might reduce my negative mood.
Noom then provided a quick overview of CBT, their main therapy approach, and asked me to provide additional information about how I cope with stress and the origins of my stressors. I then had to choose a special trial fee for the first two weeks of the program.
What I liked most about the signup process is that the app's tone is friendly and positive. The app is compassionate; there is no "throw the book at you" or "tough love" tone.
How to use Noom Mood
The Noom Mood program can be self-paced, and the user is in charge. The app provides fun tools, regular activities, and personalized coaching to support behavior change and general well-being.
You'll keep a daily mood journal to take note of general mood trends and fluctuations, which will help you assess your progress.
You will have a library with easy access to all of your preferred tools and methods to relieve stress and anxiety.
The daily course can be finished in about 10 minutes. Then, set aside 15 minutes each day for the activity of your choice.
Starting the app never seemed intimidating because the lessons are much shorter and easier to understand than other apps that offer longer lessons. As an alternative, I anticipated each session and even went back to saved lessons when I "ran out" for the day.
What Are the Main Features of Noom Mood?
Noom Mood has several features that have been proven to support mental well-being. These features resonate with my well-being journey and offer what the app promises. Here is what you'll find in Noom Mood in your pursuit of health.
CBT lessons and activities. Noom Mood uses CBT techniques to improve stress and anxiety. The first task I did was "Create Space." This activity encourages you to set aside 15 minutes daily to disconnect from your phone, unwind, and enjoy "me time." After 15 minutes, you are encouraged to record your thoughts, whether constructive or destructive. The app doesn't have an in-app journal, so you'll need some paper and a pen.
Coaching. Every Noom package includes a coach as part of the subscription. After finishing my first day of lessons, I was matched with a coach who is a real person. The coach offered encouraging words each day, helped me complete my lessons daily, and responded to any questions about the program.
Mindfulness-based techniques. Noom Mood is more than a temporary fix for emotional health. Noom trains users to use breathing, grounding, and mindfulness techniques whenever anxiety flares up by taking a scientific approach to wellness psychology.
What I Liked About Noom Mood: 5 Key Benefits
Exploring Noom Mood has offered various benefits that align with my well-being journey.
Here are the 5 key aspects that I found beneficial at a personal level.
#1 It's packed with fun and educational daily activities
Noom Mood offers a blend of interesting and educational daily activities. The educational content is based on psychological principles and is delivered in fun and easy-to-follow lessons.
These lessons only take 10–15 minutes a day to complete. They do reference in-depth research but remain friendly and easy to understand.
Covering an array of topics, these lessons serve as practical tools for reducing anxiety and stress. From establishing healthy boundaries to controlling negative thought patterns, the content is thoughtfully designed to empower users with effective stress management strategies.
While I was familiar with several tools in the articles, I learned some new things and was reminded of the de-stressing exercises I had yet to try.
#2 It tracks your mood and offers solutions
Daily mood logging helps you track your progress throughout the program. This feature is optional, but seeing an overview of how your thought patterns change can be beneficial. Plus, if you log a low mood, it provides you with breathing techniques for anxiety and stress relief.
I loved how the app complimented me for my courage in being honest when I logged a low daily mood. It then asked me if I would like to listen to guided breathing exercises to feel better. While the line wasn't straight up, I noticed some improvement in my mood after some time.
Similar to journaling, logging your moods can help you identify your emotions and better understand their causes. It can help you learn to identify triggers so you can manage them in the future. It also serves as a valuable tool for reflecting on feelings and behaviors.
#3 You can get text-based coaching
Texting is an alternative form of communicating your feelings with a professional. Studies show that text-based communication with a qualified therapist or counselor is an effective service for mental wellness, especially for those concerned with the stigma attached to mental health.
The good thing with the coaching program with Noom Mood is that it's part of the membership fee, unlike other apps that don't offer coaching, or you must pay an additional fee for this service.
You're also never alone with Noom Mood. An actual person is there to coach you. Through chats with my coach, I've learned how far I've come in controlling my work-related stress and anxious thoughts. My coach's support has been beneficial to me.
Now and then, my coach would send me a message to see how I was doing, and more often than not, the communication turned into a counseling session where I would reveal what was stressing me out. My coach always asked questions and even provided advice.
For instance, she asked what brought me to Noom. I explained the difficulties I had been going through personally. She offered compassion and asked about my self-care at this trying time. Being a busy professional, I struggled to find the "me time." She gently encouraged me to take just five minutes to breathe or reconnect with my senses on several occasions.
You can obtain encouragement and motivation from your coach at home or on the go. It is fast and convenient, eliminating the need to schedule and make time for face-to-face sessions. You can also save money as you don't need to pay for transportation to meet in person.
#4 You can track food, exercise, and weight
A good diet and regular physical activity promote mental wellness. Tracking your food and exercise can help you build good habits, ensuring your body and mind are in the best possible shape. You can log your morning walks and weekly workouts and keep track of your daily steps.
While the Noom program doesn't focus on weight loss, the ability to track your weight can help you maintain good overall health. For some people, weight maintenance and trying to shift excess fat can cause stress. Monitoring your progress may aid stress management.
#5 It's very easy to use
The design of the app is simple and attractive. The app opens to a screen with the day's content, with the first article highlighted. Users must read the articles in order. They are highlighted in gray until you have read the previous lesson. At the bottom of the screen, you can track your mood, weight, exercise, meals, and heart rate.
Noom is compatible with other devices and apps such as Fitbit, Garmin, and iHealth.
What I Didn't Like About Noom Mood
While Noom Mood has several benefits, it doesn't suit everyone. It has some drawbacks that I found disappointing in a mental wellness app. Your experience may differ from mine, but consider the following flaws before trying this app.
#1 It's text-heavy
Texting is a fast, convenient method of communication, but sometimes, a text message won't suffice. There have been instances where the limitations of text messages have left me wanting more.
While texting can be helpful for certain individuals, particularly those seeking support for anxious thoughts, I've found that there are times when a more dynamic and interactive method of communication would be beneficial.
I've encountered patients who find it hard to read and interpret long text messages during stress or anxiety attacks. This app has room for improvement, as another form of communication might help many users, such as live messaging or occasional face-to-face coaching sessions.
#2 No live video coaching sessions
As mentioned above, Noom Mood's program includes no form of interaction with coaches other than text messages.
While texting can be helpful, video sessions are a more engaging and practical approach to communicating with coaches and exploring the complexity of emotions.
Video sessions offer a platform where conversations feel more natural and in the moment. The therapeutic process becomes more engaging and effective when people have the opportunity to see and be seen.
Adding video sessions might improve the app's effectiveness in promoting meaningful conversations and mental well-being.
#3 No monthly subscription
Where Noom falls short the most is in its subscription options. Noom only offers one subscription service that lasts 4 months and requires a full upfront payment of $149. This may limit many people who would otherwise benefit from the program.
A monthly subscription could be more practical for people on limited budgets.
How Much Does the Noom Mood App Cost?
No monthly or yearly membership options exist for Noom, but it offers a 4-month billing cycle and costs $149.
While Noom Mood provides a two-week trial, you'll have to pay either $0.50, $3, $10, or $17.27, depending on what you can afford. This fee goes to your coaching costs for the two-week term.
There aren't any free trials, coupons, or discounts available for Noom at the moment.
What Do Other Users Think About Noom Mood?
Noom Mood has received a lot of positive feedback from its users. According to many users, Noom's combination of technology and psychology has stood out. The one-on-one coaching has had a positive impact on others.
With Noom's inclusion of the weight loss app, it has impacted every stage of the user lifecycle.
While several users have praised the app, some are complaining about the app's technical issues, like crushes and the app resetting their progress to the first day of the program, hindering their continuity and progression.
Despite the frustrations, they still appreciate the program's effectiveness and positive impact on their mental health.
FAQs
Is Noom Mood separate from Noom?
Noom Mood is another program from the digital health company Noom, which is best known for its weight loss program. Mood focuses on managing stress and anxiety through cognitive behavioral therapy techniques, whereas the Noom Weight Program focuses on weight loss.
Is Noom Mood worth it for stress and anxiety?
The Noom Mood program can be a great tool for managing stress and controlling anxious thoughts. It provides helpful tips and daily lessons and recommends activities that promote self-care. It can be worth it if you want to discover mindfulness techniques to improve your mood.
Is Noom Mood worth it?
Noom Mood is worth it if you want to take small steps to reduce your stress levels and better manage daily stress triggers. It offers flexibility so that it can fit easily into a busy lifestyle. However, Noom Mood is not a replacement for therapy; whether it works for you depends on your needs.
How can I cancel my Noom Mood subscription?
To cancel your subscription, go to your app's settings and then select "Manage Subscription." Choose cancel/delete your account. Follow up by emailing Noom, informing them about your decision to delete your account.

While I have not experienced this before, a user has complained about canceling a membership, but they were still charged. So, following up with an email is important to avoid being charged after cancellation.
Where can I get Noom Mood?
You can get Noom Mood from their website. While you can download the Noom app from Google Play or the App Store, it's important to note that you will only sign up for the weight loss program and not Noom Mood.
Noom Mood vs. Alternatives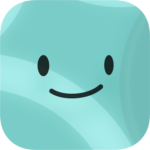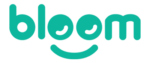 Pros
Educational content and daily tasks
Activity planning
Mood tracking
Mood journal
Anxiety relief exercises
Aids stress and anxiety management
Tracks improvements in mental state
Teaches cognitive behavioral therapy skills
Video lessons
Offers support for managing stress and anxiety
First week is free
Web-based therapy sessions
Vetted therapists with clinical experience
Individual and group therapy services
Unlimited messaging with your therapist
Available in the US and the UK
Daily mood logging
Text-based coaching
Personal coach
Bite-size lessons
Psychology-based lessons
Step and exercise tracking
Food and water tracking
Blood pressure logging
Cons
No therapy offered or licensed therapists
No free trial for monthly subscription
Some technical issues with the app
Not covered by health insurance
Limited intervention from therapists
No teen therapy
No treatment plans
Lack of information on coaches
Only one subscription plan
No monthly payment option
No free trial
US only
How I Tested
In preparing this review, I went through a thoughtful process to help you make an informed decision about this mental wellness app. My method combined personal experience with a thorough examination of factors like the app's quality, effectiveness, cost, and brand reputation to give it a score.
Quality 8/10
Noom is a high-quality app that can help you manage your daily anxiety and stress triggers. The app is user-friendly, clearly structured, and easy to navigate and log your information. In addition, the insights and knowledge provided are rooted in psychology.
While the app provides quality mental health help, the technical issues, such as the crashes and resetting the user's progress, can be frustrating.
Effectiveness 7/10
I assessed the app's efficacy on my emotional well-being. The fact that the app uses CBT techniques addressed my stress and anxiety levels and promoted positivity.
While this app uses text messaging when interacting with a coach, some people may find this method ineffective for their needs.
The daily educational content and quizzes also help me work toward my goals. Even if you don't find it beneficial, you will still pick up some good tips.
Price 8/10
Generally, the Noom Mood cost is relatively inexpensive compared to other programs. $149 for 4 months equates to $37.25 per month. The downside is that the app doesn't offer a free trial, and you must pay the cost upfront. Many customers would prefer to split the cost and pay monthly.
Brand reputation 9/10
The Noom brand is well-recognized thanks to its successful weight loss program. The brand is unique in its psychological approach toward health and wellness goals, with scientifically proven principles encouraging positive behavior changes and shifting mindsets.
The company would branch out and make an app tailored to mental wellness.
A Word From an MD
There is growing recognition of mental health issues and increasing interest in support methods for mental wellness. Mood-tracking apps offer a modern support system with features that many people find helpful during emotional shifts in their lives.
They can help people discover emotional awareness and gain an understanding of their behaviors. Many apps also encourage self-care as part of the self-help treatment, with recommended activities such as journaling, daily walks, and taking up an enjoyable activity.
These devices have some limitations, such as a lack of recommendations and data interpretation. Specific improvements could make these digital health tools more beneficial for the wider population.
If you are struggling to cope, talk to your doctor or mental health professional.
Final Verdict: Is Noom Mood Worth It?
Noom Mood is great for those who want to take the first step in managing stress and anxiety. Unlike some other mental health apps, Noom will not add to your stress. Instead, it offers a gentle, comforting approach to help you care for your mental well-being without pushiness.
It's completely flexible, so you can commit your time to using this app as much or as little as you like. If Noom doesn't match your needs, you can check other mental health apps like the Sensa app or Happify that offer in-app activities like journals, audio tasks, meditations, and games.
Last update:
September 9, 2023
14 min read
692 Views
0 Reviews