Could MyNetDiary Help Me Lose Weight? My Honest Review
Last update: September 26, 2023
14
733
0
Can an app help me count calories and reach my ideal weight? I tried the MyNetDiary app, and here's my honest review.
The weight loss industry offers numerous diets and tools, each claiming to be effective. One such app that has recently gained my attention is MyNetDiary.
This app boasts extensive food-tracking options and activity-tracking features, all designed to help users lose weight. As a nutritionist, I usually approach such claims with skepticism.
While monitoring calorie intake and expenditure is critical to weight management, the question is: Can the average person realistically stick to an app and diligently track their food and exercise?
To find out, I decided to try the free version of MyNetDiary and evaluate its suitability for supporting my personal weight goals.
What Is the MyNetDiary App?

Database with over 1,250,000 approved foods
Intuitive calorie counter
Food grading system
Calorie-adapted meal ideas
Can track activity, water, and medicines
Learn More
Pros
Intuitive food logging

Dynamic daily calorie estimator based on your weight loss goals

Over 1,250,000 approved foods

Suitable for weight loss, weight gain, and weight management goals

Access to an online community monitored by registered dietitians

Delicious meal recommendations with step-by-step instructions
Cons
Macronutrient tracker requires a paid plan

Not a real virtual coach
As the name suggests, MyNetDiary is an online journal where you can track everything from your food intake to exercise, water consumption, and even medication. You set a weight goal, and the app holds you accountable through a personalized approach.
Calories are tracked based on height, weight, age, and target weight. This data-driven approach also ensures that your calorie intake aligns with your daily requirements.
A notable feature of MyNetDiary is its food library, with more than 1,250,000 verified entries, making it one of its most comprehensive apps. The app also goes the extra mile to simplify food tracking by allowing users to scan barcodes and save frequently consumed foods.
The free version of MyNetDiary provides robust calorie and macro tracking. For those seeking additional features and customization options, the premium version is available at a reasonable cost of $8.99 per month or $59.99 per year.
The app is available on iOS and Android devices and can also be accessed via web browsers on computers.
What Is MyNetDiary App for?
MyNetDiary works just as well for men as for women. You can use it as your food-tracking app or as an alternative to similar solutions.
As mentioned previously, this app helps you work toward a target weight by logging food and exercise. It can help you lose, gain, or simply maintain your weight.
Even without specific goals, you can still track your workouts, water intake, and even medicines you take right in the app. And since MyNetDiary runs on the Apple Watch, too, you can take it with you everywhere you go.
How I Started With the MyNetDiary App
Starting with MyNetDiary was a breeze. I began by registering on the app, but you could also do this on the website. The app asked me to enter personal information, such as my height, weight, and age, and set a target weight.
Then, the app crunched some numbers and gave me a report on how quickly I could reach my goal. It also gave me a daily calorie budget, which is the limit for how many calories I should eat each day.
From there, the app started tracking and updating my progress every time I entered my calories, macronutrients, water intake, and exercise. MyNetDiary also has an intuitive display and a fun way to track my progress.
The dashboard shows an apple that represents my calorie budget for the day. If I stay within my calorie goals, the apple will stay green. The apple turns yellow if I am about to go over my calorie budget for the day. And if I exceeded my calorie budget, the apple would turn red.
Within the app, I could easily log the foods I ate manually or by scanning barcodes. I could also add frequently logged foods or my recipes. The extensive database made it even easier to create accurate food logs.
Another element of MyNetDiary that I found amazing is the food grade, which ranks foods nutritionally on a range of A to D. Studies show that such systems help promote healthy nutrition. This feature helped me make healthy food choices without having to read the ingredient list of every product I buy.
MyNetDiary also has an online component. The app isn't just about numbers but also about connecting with others. They have online discussion boards where I could chat with people who have similar goals. These channels are constantly monitored by registered dietitians who ensure everyone is getting good advice and support.
In the paid app, you also get a virtual coach to provide nutritional advice. However, it's not a real human coach or a substitute for one.
What Are the Main Features of This App?
While exploring the MyNetDiary app, I came across a few key features that make it a valuable tool for better health and nutrition. Let's take a look at those.
#1 Calorie logging
In my experience, logging food is perhaps the most challenging part of calorie counting. Most patients report the process being so cumbersome that they stop using the app.
That's not the case with MyNetDiary. The whole process of counting food calories is simple and intuitive.
The app gives you a barcode scanner and a huge food database with over 1 million entries to easily track your food intake. If you're a picky eater, the app allows you to easily log frequently eaten foods or custom dishes, including your recipes.
You can also import your own recipes and calculate their nutritional information using the web recipe import tool.
The app then subtracts the calories you eat from your daily calorie budget, so you know how many calories you have left for the day. Tracking calories on the go couldn't be easier or less time-consuming.
#2 Activity tracking
Losing weight isn't just about what you eat but also about your physical activity. It is important to understand the balance between calories consumed and calories burned.
This food log app, in addition to water intake, allows you to log calories burned. (Curious what sport burns the most calories?)
You can either do this manually or sync data from popular fitness apps like Garmin, Fitbit, and Withings devices to save time.
#3 Like-minded community
As a nutritionist, I often see my patients stick to their weight loss goals better when they work in groups. Even studies indicate that peer support groups can increase the success rate of weight loss programs. After all, being alone in your weight loss journey isn't fun.
MyNetDairy recognizes this aspect of weight management and features discussion boards and other social resources.
The forums, accessible through the iOS or web app, are moderated by registered dietitians and offer support every step of the way. These communities provide a space to connect with people who share similar goals, allowing you to share experiences and seek advice from a community that understands your journey.
#4 Premium menus
Most people struggle to eat right when trying to lose weight or put on some. MyNetDiary takes the hassle out of this by providing premium menus created by registered dietitians.
For instance, you can find a 1,500-calorie daily menu with well-rounded meal recommendations on the app. This takes the guesswork out of your daily food choices and helps you eat healthily.
If you're considering an upgrade to the premium version, the premium menus are one of the standout reasons to make the switch.
#5 Blood glucose tracker
I always tell my patients to constantly monitor their blood glucose levels when they are trying to lose or gain weight. This is important because sudden spikes or lows can lead to negative health consequences.
Fortunately, with MyNetDiary, you don't need a different app or platform to do this. It comes with a blood glucose and insulin tracker that reminds you to check your blood sugar. Then, it gives you detailed summary reports to understand the relationship between your diet, exercise, and blood sugar levels.
What I Liked About MyNetDiary
During my journey with the MyNetDiary app, there were several things I absolutely loved about the platform.
#1 You can learn to improve the quality of your diet
The food grade system is easily one of the standout features of the MyNetDiary app. It is something I haven't seen on other calorie trackers, and I think it should be mandatorily incorporated into all nutrition-tracking apps.
The food grade feature assigns a grade from A to D to all food items based on how healthy it is, which makes it easier to evaluate the quality of your diet.
For instance, if you're unsure what to have for breakfast, you can input various food choices into the app and have it assign a grade to each based on nutritional value. If you search for a slice of cake, a grilled cheese sandwich, or oatmeal, the app will tell you that oatmeal is a healthier option.
While you can eat anything and be within your calorie budget, the food-grade feature incentivizes you to choose healthier options.
#2 It's easy to log your meals and track progress
MyNetDiary goes above and beyond to ensure the user sticks to their weight management goals. They do this by making it extremely easy to log your meals – whether you prefer to type them in manually or use a barcode scanner.
The app also remembers the food you log in frequently. In addition, you can use a voice-enabled option to log meals. What more can you ask to stay accountable to your dietary goals?
#3 There are thousands of recipes to choose from
Eating the same meal every day or frequently can be boring. It also makes it hard to stick to your weight management goals.
MyNetDiary offers an extensive library of recipes, allowing users a multitude of options to choose from. They feature everything from quick and easy meals to gourmet recipes and come with nutritional information, helping you plan balanced meals.
As a nutritionist, I appreciate this accessibility to different tasty meal ideas as it will keep my patients engaged and motivated in their journey.
#4 The free version has decent features
A lot of apps limit functionality in their free versions. However, MyNetDiary offers a robust set of features that helps you efficiently achieve your weight management goals without needing a premium subscription.
It is a significant advantage for my budget-conscious patients who still want to take charge of their nutrition and health.
Downsides of MyNetDiary
In my experience with MyNetDiary, I did come across a few areas where the app has room for improvement.
#1 Macro breakdown is not easily accessible
One area where MyNetDiary falls short is providing a detailed macronutrient breakdown for each meal. Macronutrients like carbohydrates, fats, and proteins are essential for nutrition. And information about your daily macro intake is necessary to make healthy choices.
Currently, the free version of the app doesn't provide macro breakdown – it is only available in the premium version. I think this is a basic feature that any calorie-tracking app should have.
#2 It could motivate and educate people more
While MyNetDiary is a great app with essential tracking features, it could go a step further in motivating and educating users.
Weight management and nutrition aren't just about numbers. They also involve a psychological component. If the app doesn't provide a reason for people to log their meals, they will start feeling obligated and lose interest after a short while.
I would love to see MyNetDiary integrate challenges or gamification functions for my patients. This will encourage users to reach their goals while fostering a sense of achievement. It also makes the process of calorie tracking rewarding.
Is MyNetDiary Premium Worth It?
MyNetDiary is available in a free as well as a paid version. My patients often ask me if they should opt for the premium version for better results.
From what I have seen, the free version offers essential food intake tracking features that will enable you to set and follow realistic weight loss goals.
Though it features advertising, which hinders the app's functionality and user experience, the core functions are incredibly valuable for anyone looking to manage their weight or make healthier nutritional choices.
But that is not to say that the premium version isn't worth it. Available for $8.99 a month, the premium app enables you to customize and track your macronutrient goals and provides meal plans for specific types of diets, such as keto diet, vegan, etc.
The premium version also introduces various charts and reports, allowing for more comprehensive data analysis and spotting potential nutritional deficiencies.
MyNetDiary Free
Calorie and macronutrient tracking (including barcode scanner)
Over 1,250,000 verified foods
Activity tracking
Basic charts and visualizations
Includes advertising
MyNetDiary Pro
Removes ads
Customized macronutrient goals (protein, carbs, fat)
Select from up to 51 nutrients and set targets for them
Personalized meal plans
Support for specific types of diets such as vegetarian, vegan, Mediterranean, gluten-free, low-fat, or keto
9 different types of charts, including body measurement charts, sleep trends to help you spot diet trends
Reports with flexible time periods you can export to Excel
Health tracking with targets for cholesterol, A1C, blood pressure, pulse, and custom trackers
Blood glucose tracking for diabetes and prediabetes
Priority technical support
So, while the free version of MyNetDiary doesn't feel limiting, the premium app lets you tap into its full potential. The meal recommendations, macronutrient tracking, and ad-free experience provide great value compared to the basic version.
MyNetDiary vs. Alternatives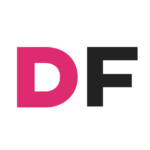 Pros
Wide-range fasting program
Notifies when your fast starts
Video tutorials for workouts
Efficient food, water, and calorie tracker
Over 5,000 healthy recipes
Easy-to-use interface
Supplement options to curb your appetite
User-friendly interface
Huge database of foods (3,282,000 entries)
Personalized diet profiles
Tracks food, exercise, and water intake
Different measurement options (cups, fluid ounces, etc.)
Healthy meal planning ideas
Allows creating logs of own recipes
Daily calorie counter updates dynamically
Fast barcode scanner
Supports custom meal ideas
Multiple graphic visualizations of your progress
Supports up to 51 nutrients
Over 500 premium recipes
Web recipe import tool
Cons
Not suitable for people with health conditions
No free trial
The paid app has ads
Free to download but requires a subscription to use
No barcode scanner to log meals
Expensive premium version
Free app is loaded with ads
Weight gain and loss predictions may be inaccurate
Glitchy barcode scanner
The app is time-consuming
Macro tracking requires a subscription plan
Blood glucose and other medical tracking require a paid plan
The basic version has ads
How I Tested MyNetDiary
I typically use a set of criteria to review every nutrition app for my patients. I will explain how I evaluated each aspect to provide you with a comprehensive understanding of the process.
Quality
An app that runs without interruption and provides a good user experience will make the users more likely to continue using it. MyNetDiary gets extra points in this case.
It has a well-put-together online ecosystem. The app runs smoothly across platforms and devices. It also exhibits a high level of quality in its design and functionality. The same extends to its premium offerings.
Effectiveness
If an app doesn't do what it claims, using it is just a waste of time. MyNetDiary is effective on both the micro and macro levels. On a micro level, it operates as a fast and intuitive calorie-tracking application, even in its free version.
On a macro level, the app provides reliable features designed to support weight management effectively.
Price
Price is a huge factor when evaluating calorie trackers. Not all of my patients want to pay for an application and those who don't have a huge budget.
The basic version of MyNetDiary provides a valuable selection of features at no cost. You can upgrade to the premium version for $8.99 or less based on the duration of the subscription.
The paid plan provides value through meal recommendations and macronutrient tracking, making it a reasonable investment for those serious about good-quality nutritional support.
Brand reputation
I always make sure that the brand behind an app is trusted and experienced in the industry.
MyNetDiary enjoys a positive online reputation. It has good reviews in app stores and on independent review aggregators. It truly is an established brand you can trust in a landscape saturated with questionable weight loss apps.
A Word From Our RD
Severely restricting their caloric intake is one of the most common weight loss mistakes people make. It sets you up for a restrictive diet that isn't just hard to follow but could harm your body.
Food tracking is a healthier way to reduce calories without dramatic limitations. It helps you understand which foods add the bulk of calories to your meal so you can substitute them for leaner choices. Doing so makes weight loss easier and more sustainable.
However, losing weight isn't always about counting calories. Food items contain more than just calories and also have macro and micronutrients. So, instead of solely focusing on calories, use your preferred food-tracking app to make informed decisions for your next meal.
Remember that the best weight loss app doesn't only help you shed pounds but also teaches you how to eat healthier. By adopting a balanced approach, you can achieve your weight goals and maintain optimal health for years to come.
FAQs
Is the MyNetDiary app suitable for beginners?
MyNetDiary is an easy-to-use calorie-tracking app that beginners can readily use for weight loss and more. It takes only a short while to familiarize yourself with its main features and explore all it has to offer. It's easier to use than most other apps.
What's the cost of MyNetDiary Pro?
The premium version of MyNetDiary costs $8.99 a month. You can save money on the monthly subscription by paying $59.99 for an annual membership.
On what platforms is MyNetDiary available?
MyNetDiary is available on Android and iOS, including the iPhone, iPad, and Apple Watch. It's also available as a website you can access on any operating system with a modern web browser, including Safari, Chrome, Edge, or Mozilla Firefox.
Is MyNetDiary accurate?
Yes. MyNetDiary claims that its food database (with over 1,250,000 entries) is relatively more reliable and accurate than its counterparts on the market. All food entries are verified by professionals. So, the app functions accurately as long as you input the correct information about your meals and portion sizes.
Conclusion
MyNetDiary is a user-friendly food intake tracker that can be valuable to your weight loss journey. Beyond counting calories, it grades foods based on their nutritional value, encouraging you to eat healthy.
Furthermore, its vast database, barcode scanner, and intuitive interface make it one of the most accessible apps of its kind.
Though MyNetDiary is often placed next to WeightWatchers for its convenience in logging meals, its effectiveness relies on your commitment to regularly and accurately log your meals.
In addition, to access meal ideas and macro breakdown, you need a premium subscription, which is a paid feature. While it is worth the investment, there are other apps on the market that may suit your needs better, such as MyFitnessPal, Keto Cycle, and DoFasting. So, take your time exploring different options before settling on one.
Last update:
September 26, 2023
14 min read
733 Views
0 Reviews