MyFitnessPal vs. Lose It!: A Battle of the Fitness Tracking Apps
Last update: September 27, 2023
9
742
0
Multiple health and fitness apps encourage weight loss, but which ones truly work? In this review, we compare two of the most popular ones – MyFitnessPal and Lose It!
Finding the right weight loss program can be the first of many hurdles when shifting stubborn weight. Once you find it, though, you can start making real progress.
From calorie counting and food logging to meal and exercise planning, several methods can suit your lifestyle and help you reach those body goals.
MyFitnessPal and Lose It! are two contenders. These apps offer features to support your journey as you try to lose weight and better your overall health. You can use them alongside your current routine or use their assistance to create a lifestyle you can maintain.
Keep on reading for our comprehensive comparison of MyFitnessPal and Lose It.
MyFitnessPal or Lose It: Which Is Better?
After comparing MyFitnessPal with Lose It!, we found MyFitnessPal to be the better app overall. It has a better interface with a simple design that is very user-friendly.
These two apps are very similar in terms of their purpose. Both help you monitor your food intake, track calories, and subtract exercise calories from your daily target. They offer you digital assistance as you progress through your journey to reach your dream body.

Pros
Easy food logging
Intuitive logging
Calorie tracking
Exercise tracking
Macros tracking
Water intake tracking
Generates useful reports
Compatible with other apps and devices
Calorie tracking
Exercise tracking
Macros tracking
Set goals and calorie budget
Large food database
Compatible with other apps and devices
Cons
It can be time-consuming
May encourage obsessive behaviors
Free version has ads
Slow interface
Some issues with the barcode scanner
It can be time-consuming
May cause obsessive behaviors
What Is MyFitnessPal?

You can easily track your caloric intake by logging food
Encourages you to make healthy choices when food shopping
Learn More
MyFitnessPal is one of the most popular calorie-counting apps. It helps users reach their health and fitness goals by recording food intake each day and tracking calories. It also accounts for calories burned during exercise so that you can review the effectiveness of your workout routines.
The food diary feature is great for monitoring your diet. The barcode scanner allows you to quickly access the nutritional information of pre-packaged foods at home or in the supermarket. It is easy to find a food item because it has a large food database.
Caloric intake is essential for human health. While everyone has different calorie requirements for weight loss, calorie counting and increasing exercise can help you hit your goals. With MyFitnessPal, you can stay on track with your diet and within your calorie budget.
The MyFitnessPal program is available on their official website and on iOS and Android devices. You can sync your account across devices by logging in with your information.
Pros
Extensive food database

Calorie counter

Exercise tracking

Promotes mindful eating

Daily calorie budget

Compatible with lots of apps and devices
Cons
Logging food is time-consuming

Slow user interface

Technical issues with the barcode scanner

The free version has ads
What Is Lose It?
Provides a personalized weight loss plan
Goal setting encourages you to reach your goals
Learn More
Lose It! is an app that allows you to count calories with ease. By counting calories, users can make progress throughout their weight loss journey. It delivers a personalized weight loss plan to support users in building long-term healthy habits to encourage sustainable weight loss.
In the Lose It! app, you can track everything you eat by logging your meals. It gives you a calorie budget based on your personal information, such as age, current weight, and goal weight. Meeting your daily calorie goals will help you lose weight quickly and safely.
You can scan the barcodes on food labels to gather calorie and macro information. You can create recipes and record portion sizes for a complete overview of your daily caloric intake. It also tracks your daily steps and the calories you burn from physical activity.
Lose It! is available for both Android and iOS devices. You can sync your account with other health and fitness apps and devices for more accurate readings, like your Fitbit and Apple Watch.
Pros
Easy food logging

Intuitive logging

Water tracking

Macro tracking

Barcode scanner and smart camera

Community support

Generates behavioral reports

Connects with other apps and devices
Cons
Smaller food database

Logging food is time-consuming

The free version has ads
Key Features
These food-tracking apps have similar functions, making it difficult to choose between them. The key features can help you understand which might work best for your goals. Just remember to check the basic features and premium features before subscribing.
Here are the main features of these two tracking apps:
MyFitnessPal features
#1 Huge food database
Arguably the best feature of MyFitnessPal is its enormous food database. With around 14 million food items, you're sure to find what you are looking for. You can add food manually into the database or use the scanning feature to scan nutrition labels quickly.
#2 Exercise logging
Once you log food, MyFitnessPal calculates the number of calories consumed from food and the number burned from exercise. With all this data logged, you can create a calorie deficit. A deficit is the most vital factor in weight loss and is a must if you want to see noticeable results.
#3 Macros tracking
The macros tracking feature is another key aspect. You can monitor your carbs, fats, and protein intake to ensure you eat a balanced diet. MyFitnessPal automatically sets your macros target, but you can easily tweak it to match your requirements.
Lose It! features
#1 Food logging
Lose It! has several features to support weight loss. Its most significant feature is food logging. You can track your daily food intake by logging the foods you eat. The app can then monitor how many calories you consume to help you stay within your budget.
#2 Meal planning
A premium subscription to Lose It! gives you access to more features. You can track your macronutrients, encouraging balance from all essential food groups. The meal planning feature makes it easier to stick with your diet plan, and you can stay motivated with delicious recipes.
#3 Automated reports
Another bonus feature from Lose It! premium is the automated reports. These reports give you an insight into your behavior and lifestyle habits. If there is anything stalling your weight loss progress, you can identify any potential problems by reading your reports.
Benefits
Calorie-counting apps can be ideal sources of assistance for tackling unwanted weight. You can check out the main benefits before committing to a paid subscription to ensure the program will match your long-term health objectives.
MyFitnessPal benefits
#1 Promotes healthy eating
This app can encourage you to make healthier choices for your diet. As it tells you the calorie and nutrient content of every food item, you can make an informed choice on what you put into your body. Viewing the essential macronutrients ensures you cover all groups.
#2 Tracks calories
An unawareness of calories can lead to unwanted weight gain. Even if you're eating slightly less, you might unknowingly consume excess calories. MyFitnessPal makes calorie counting simple and easy, as it cuts out the confusion of having to figure out things yourself.
Lose It! benefits
#1 Manages calories
Tracking your calories is the key benefit of using Lose It. The app centers around calorie counting to help you slash calories where needed and only consume what your body needs. You can quickly access your data in one place, so you always keep sight of your targets.
#2 Promotes intuitive eating
Lose It! steers away from extreme dieting. It encourages users to learn to eat intuitively rather than pushing an unhealthy or unrealistic diet. You can eat whatever you want when using this app, but the idea is that you learn to make better choices that benefit your mind and body.
Downsides
No app is perfect, as everyone has different bodies, goals, and personal preferences. Still, a particular drawback can significantly affect the decision-making process. Knowing the main cons will help you make the best choice.
MyFitnessPal downsides
#1 Not always accurate
The MyFitnessPal database is extensive, but it doesn't have everything. It is possible to log food that is not in the system. While this is helpful, it can lead to inaccuracies from human error. Furthermore, some users report having trouble finding food using the barcode scanner.
#2 May encourage unhealthy habits
Calorie counting has several benefits for weight loss, but a person might become too invested in the concept. Counting calories every single day might lead some users to obsess over how many calories they eat. Eventually, this could trigger disordered eating.
Lose It! downsides
#1 Doesn't prioritize healthy eating
Lose It! advertises that you can eat anything you want and that the only requirement is to meet your calorie budget. While it hopes to encourage intuitive eating, some people might take advantage of this freedom and opt for foods with limited nutrients and health benefits.
#2 Time-consuming
Most food tracking apps take time, especially at first. Some people might grow tired of entering every meal and snack they eat in a day. That said, once you get the hang of things, you will likely be able to speed up the daily food diary process.
Pricing
Since both apps have paid options, it's always worth taking advantage of the free trials that both MyFitnessPal and Lose It! offer before purchasing premium versions.
At the time of writing this review, the pricing is as follows:
MyFitnessPal price
MyFitnessPal offers a free version with basic features, which is suitable for those who only want to count calories. You can upgrade to the premium version with more features for a monthly fee of $9.99 or an annual fee of $49.99. MyFitnessPal also offers a 1-month free trial.
Lose It! price
The basic version of Lose It! is free to download and use. You can upgrade to the Lose It! premium for advanced tracking features. It offers a 1-year subscription for $39.99 and a lifetime account for $189.99 or $149.99 if you already have a premium membership.
A 7-day free trial of Lose It! premium is also available.
MyFitnessPal vs. Lose It! vs. Alternatives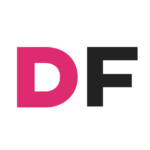 Pros
Progress tracking
Thousands of recipes
Guidance and tips from experts
Customized daily fasting schedule
Challenge modes
Different level workouts
Daily reminders
Motivational notifications
Calorie tracking
Exercise tracking
Macros tracking
Set goals and calorie budget
Large food database
Compatible with other apps and devices
Easy food logging
Intuitive logging
Calorie tracking
Exercise tracking
Macros tracking
Water intake tracking
Generates useful reports
Compatible with other apps and devices
Pre-logged foods
Free version available
Simple interface
You can set your own custom macros
Accurate calorie-tracking
Focuses more on nutrition and not just your calorie intake
Nutrient trackers
Cons
No free trial
Intermittent fasting is not safe or suitable for some people
Slow interface
Some issues with the barcode scanner
It can be time-consuming
May cause obsessive behaviors
It can be time-consuming
May encourage obsessive behaviors
Free version has ads
You need the Gold version to access premium features
Some users struggle to get used to the app
Certain features can be overwhelming
How We Tested MyFitnessPal and Lose It!
We use criteria when reviewing products to help generate the final verdict on which we think is better. These include the most critical factors that tend to matter most to customers. As paid apps, the criteria must be considered before spending money.
We look at the following:
Quality
MyFitnessPal and Lose It! both possess high-quality designs and features that are known to encourage weight loss successfully. Some people experience technical issues when using the barcode scanner on MyFitnessPal, but you can still manually enter food items if you are having trouble.
Effectiveness
Effectiveness is tricky to determine without trying the app yourself, as everyone has different needs and expectations. After assessing the quality and the many positive customer reviews, both apps appear to be effective for many people trying to lose weight.
Price
Both programs are fairly priced. Just remember that they do require personal input. MyFitnessPal might suit those who want to avoid making a larger payment for an annual membership. However, the yearly cost of Lose It! is the equivalent of just 4 months of MyFitnessPal.
Brand reputation
Lose It! is a popular app that arrived in 2008. The company prioritizes simple calorie counting to aid weight loss efforts. MyFitnessPal also boasts a strong reputation as one of the most popular food-tracking apps around, with an extensive food entry system.
FAQs
Is the Lose It! app accurate?
Lose It! is accurate for counting the calories of the food you eat. If you enter the information into the food database correctly or use the camera and barcode scanning features, you can expect accurate results. However, it may underestimate the micronutrients you receive from foods.
Why is MyFitnessPal so popular?
MyFitnessPal is so popular because it contains a large database of food items, making it easier to keep an accurate food diary. It offers convenience to those trying to lose or gain weight by calculating your calories so you can keep within your budget.
Does MyFitnessPal and Lose It! help to lose weight?
MyFitnessPal and Lose It! are calorie-counting apps that can assist users in creating a calorie deficit. A calorie deficit means burning more calories than you consume to lose weight successfully. It's easy to manage your calories with these apps that record everything.
Where can I get MyFitnessPal?
MyFitnessPal is available for free on the Apple App Store, Google Play, and as a web-based application. It can also be accessed through a variety of fitness tracking devices, like the Apple Watch, for example.
A Word From a Nutritionist
Self-monitoring your diet and exercise routine with an app can promote mindfulness and help induce weight loss. Unique features like step, calorie, and water intake tracking take the stress of manual calculations away, so you can focus on shifting stubborn belly fat and more.
Reevaluating your diet is crucial. As well as cutting back on calories, you must prioritize eating nutritious foods to improve body composition and overall health. The best healthy diets comprise whole fruits and vegetables, whole grains, nuts, seeds, lean proteins, and healthy fats.
Try not to get too obsessive about calorie counting and be careful not to starve yourself. Sustainable weight loss is about finding a routine that you enjoy. When you discover those habits that you can stick with for life, you can watch the excess body fat melt away as you become a healthier version of yourself.
Conclusion
MyFitnessPal and Lose It! are two calorie-tracking apps that can give you the boost you need to hit your target weight. You might get similar results from these apps, but because of the larger food database and free features, we recommend MyFitnessPal as the better choice.
Before you decide on an app, make sure to do your research and check out our other app reviews and comparisons, like MyFitnessPal vs. WeightWatchers or Noom vs. MyFitnessPal.
Last update:
September 27, 2023
9 min read
742 Views
0 Reviews