Comparing MyFitnessPal vs. Cronometer: Which Is Right for You?
Last update: August 1, 2023
10
741
0
We compare MyFitnessPal and Cronometer to determine their benefits, pros, and cons for helping you lose some weight.
Certain weight loss apps could boost your long-term progress.
Finding the right app might take time, but that doesn't mean there isn't one suitable for your goals. You need something that is both reliable and easy, especially in today's world, where branded apps care more about money rather than the customer's overall experience.
Two potential options include MyFitnessPal and Cronometer. Each app has its own unique features and navigation system that supports users on their personal weight loss journey. We compare these apps to determine which one is best for creating a well-balanced routine.
Are you eager to learn more about them? Just keep on reading.
MyFitnessPal vs. Cronometer: Which Is Better?
Since many features of the Cronometer app are only available with the premium version, we think MyFitnessPal is the winner of this comparison.
Here are the benefits, pros, and cons of these popular weight loss apps:

Pros
Connects with other apps
Promotes mindful eating
Large food database
Online community
Daily challenges available
Tracks your exercise
Simple user interface
Calorie-tracking feature
Free version available
Macronutrient guidance
Pre-logged food system
Custom recipes
Personal food diary
Cons
Too many advertisements
Slow navigation
Faulty barcode scanners
Looks cluttered
Limited features on the free version
Takes some getting used to
Some overwhelming features
MyFitnessPal 

You can track your daily exercise and diet routine
The features encourage users to create better nutritional habits
Learn More
MyFitnessPal is a health and fitness app that helps people reach their weight goals. There are calorie trackers and food-logging features to keep users motivated. You can also use the social media component to share your results with friends and make new exercise buddies.
The barcode scanner feature is suitable for pre-packaged foods. Scanning each item will show the nutritional data and move it into your daily food entries. Premium lets you customize your own meals by setting goals for macronutrients like protein, healthy fats, fiber, and carbs.
A study found that keeping a food diary holds you accountable. You have no reason to go off track or feel confused about what exact food you're going to eat. Once the app opens, there will be a comprehensive dashboard that details your progress and calories left for the day.
This app is available on both Android and iPhone. New users have to answer a few questions regarding their goals, current weight, calorie requirements, height, and gender. From there, it adjusts your plan to ensure that the calories, exercise, and water intake match your goals.
Pros
Large food database

Connects with other health apps

You can receive feedback

Promotes mindful eating

Calorie goals and targets

Guidance on building healthier habits
Cons
Large advertisements

Slow interface

Barcode scanner is unreliable
Cronometer
The nutrition tracking features promote a balanced diet
You can set weight loss goals for motivation
Learn More
Cronometer can track your food intake and help you create custom recipes. There are features that require inputs of calories, macros, biometrics, and exercise. One aspect that stands out is the focus on overall nutrition and not just on consuming the right amount of calories.
You have full control over your diet and nutrition. Cronometer is just there to guide your weight loss journey and provide tips on non-obsessive calorie counting. There are currently over 5 million app users who use both premium and free features to form a well-balanced diet.
Research has stated that a nutritionally-balanced eating plan is key to losing belly fat. This means increasing your protein intake to build muscle or eating more fiber if you get cravings. Keep in mind that Cronometer cares more about nutrition tracking than calories consumed.
Cronometer is available as a mobile app for both iPhone and Android. You could also use the web version if you prefer a bigger layout. To access the features, users have to enter their gender, birthday, height, and current weight before signing up for the basic version.
Pros
Pre-logged foods

Free version available

Simple user navigation

Macronutrient trackers

You can decide your own macro intake

Accurate calorie-tracking

Main focus is on nutrition
Cons
Premium features are on the Gold version

You have to get used to the app

Some features can be overwhelming
How Do These Apps Work?
You can compare the features of these 2 apps to determine which is more suitable for your goals. This is important for anyone who is unsure about what they want. Of course, most of these features come with a premium subscription, so keep that in mind before choosing.
MyFitnessPal Features
#1 Extensive food entry system
You use the barcode scanner to scan food labels and add that to your daily meals. This is great for people who enjoy food tracking and want to see noticeable weight loss throughout the month.
#2 The macronutrient goal feature
Consuming enough dietary fiber, carbs, and healthy fats is essential to reaching your dream body. Balancing your food intake can be challenging, but this fitness app tells you exactly what you need to eat to see progress.
#3 Dedicated exercise routines
You can scroll through the active community for workout tips or friendly guidance. Plus, there is an option to create a library of your favorite exercises, which range from strength-based to cardio sessions.
Cronometer Features
#1 Custom foods
Cronometer allows you to create custom foods and import recipes that you enjoy. This can help you log meals when they aren't in the public database system. You can provide nutrition information on the app, so you don't need to log the same thing over and over again.
#2 Nutrient trackers
The creators of Cronometer believe that consuming enough micronutrients can encourage more weight loss. It's easy to scan through food databases to find online recipes that contain enough fiber, protein, or carbs.
#3 Diary groups
This means organizing your breakfast, lunch, dinner, and snacks when tracking calories. Regularly looking at the Foods tab can help you determine the best foods for losing weight and boosting your energy.
MyFitnessPal vs. Cronometer Benefits
Many benefits derive from using health apps. You should study the advantages beforehand to determine whether they match your long-term goals.
Here are the benefits of using Cronometer and MyFitnessPal:
MyFitnessPal Benefits
#1 Promotes mindful eating
A study found that mindful eating helps you stay aware of what you're putting into your system during weight loss. You can view the comprehensive MyFitnessPal dashboard to track your daily micronutrients or gain professional tips on how to lose fat and not muscle.
#2 Great customer support
People need great service when it comes to trusting apps. MyFitnessPal has a reliable customer support team that can answer questions or health-related concerns. Gaining this kind of guidance encourages people to continue their journey or overcome difficult obstacles.
Cronometer benefits
#1 Accurate
Cronometer's database is completely accurate and reliable in terms of nutrition. You can add custom food and even view the same foods in their system. Every piece of nutritional information is correct, meaning you can trust what foods you're adding to your diary.
#2 Focused on overall nutrition
One great thing about Cronometer is that it focuses on nutrition. People save meals and use their own custom food to reach their macronutrient intake. Most apps forget about the importance of macros, as they care more about counting calories or avoiding certain food.
MyFitnessPal vs. Cronometer Cons
Not every app can be perfect when it comes to diet and exercise routines. You should always consider the downsides to ensure you're making the right choice.
Keep reading to find the cons of using these apps:
MyFitnessPal Cons
MyFitnessPal is bound to have some disadvantages. Even though it's popular, not everyone can get along with the features and calorie-focused routine.
Below are some cons of MyFitnessPal:
#1 Possible misreports
Anyone can add foods that aren't in the database. This can lead to possible misreports that contain inaccurate information. If you want to more accurate values for some less common food, you're going to have to log the food and input all of it's macros and nutrients yourself.
#2 Can encourage obsession
MyFitnessPal focuses on calorie counting, meaning some people can become obsessed with how much they consume. Studies have proved that this particular feature could encourage eating disorders or make users feel guilty if they go over their designated calorei intake.
Cronometer cons
#1 Takes time to get used to the app
Cronometer is a detailed app that takes some getting used to. Some users report the features being overwhelming to begin with. Of course, any app can seem confusing when you first make an account, but that doesn't mean Cronometer is bad or not worth your commitment.
#2 Many features are in the premium version only
You may have to get the Gold version if you want the full experience. Cronometer gold holds the best features for losing weight and eating healthily. The free version is available for everyone, but it might not have fasting trackers, recipe sharing, custom biometrics, or nutrient balance charts.
MyFitnessPal vs. Cronometer: Pricing
What's great is that both of these apps offer a chance to create a free account, so you can try out some features before paying the cost.
Here are the prices of these apps:
Price of MyFitnessPal
At the time of writing, you can get the premium version for $9.99 a month or a yearly one for $49.99. There is an option for a 1-month free trial if you wish to try the premium features beforehand. For those who need something long-term, the annual membership can be a good option as it is often discounted.
Price of Cronometer
Cronometer is $4.16 a month if you want the Gold version. With this premium version, you get custom reports, fasting timers, personalized diaries, and an ad-free experience. The creators of this app believe the Gold version is "more personal" and easier to navigate.
MyFitnessPal and Cronometer vs. Alternatives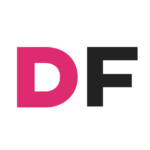 Pros
Daily motivational tips
Training routines that don't need equipment
Challenge modes
Expert guidance
Suitable for all diets 5,000+ recipes
Customized meal plans
Progress trackers
Huge food database
Connects with other health and fitness apps
Gives you feedback
Promotes mindful eating
You can set calorie goals and targets
Helps to build healthier lifestyle habits
Pre-logged foods
Free version available
Simple interface
You can set your own custom macros
Accurate calorie-tracking
Focuses more on nutrition and not just your calorie intake
Nutrient trackers
Easy food logging
Intuitive logging
Calorie tracking
Exercise tracking
Macros tracking
Water intake tracking
Generates useful reports
Compatible with other apps and devices
Cons
No free trial
Intermittent fasting may not be suitable for everyone
Large advertisements
Slow user interface
The barcode scanner doesn't always work
You need the Gold version to access premium features
Some users struggle to get used to the app
Certain features can be overwhelming
It can be time-consuming
May encourage obsessive behaviors
Free version has ads
How We Tested MyFitnessPal and Cronometer
Testing a health-based app before making a paid commitment is important. You should determine the benefits and downsides, as well as long-term budgets. Putting your money toward something that doesn't work or fit your goals can be frustrating for many people.
Below are more factors we considered in detail:
Quality
Both MyFitnessPal and Cronometer are high-quality apps that give users a comprehensive experience. Each app has been carefully made to suit all goals and preferences. However, Cronometer is of slightly better quality, as MyFitnessPal holds some inaccuracy and glitches.
Effectiveness
You can only judge the effectiveness when trying the apps yourself. These apps promote sustainable weight loss and healthy eating habits, making them great for beginners too. Cronometer is more effective for people who want to focus on their overall nutritional intake.
Price
Cronometer is $4.16 a month, while MyFitnessPal is $19.99. Of course, there is a slight difference between prices, but beginners may feel more comfortable getting Cronometer. You should consider the cost of each app before making a paid commitment to subscriptions.
Brand reputation
MyFitnessPal wants people to have the right tools to "successfully take the weight off," and Cronometer is all about "empowering everyone" on their journey. Both brands truly care about customers and their experience, including ways that make weight loss more enjoyable
FAQs
Can Cronometer help you lose weight?
Yes, the Cronometer app can help you lose stubborn weight. The premium features contain important guidance for getting the best nutrition in your diet. If you want to reach your personal goals, aim to get more exercise and eat nutrient-dense foods that boost your metabolism.
Is MyFitnessPal accurate?
Sometimes MyFitnessPal can overestimate your daily calorie needs. This means the app won't always be accurate when tracking your progress over time. However, you have to input the most accurate information, as this app won't customize the plan according to your goals.
Where to get MyFitnessPal?
MyFitnessPal is available for free on the Apple App Store, Google Play, and as a web-based application. It can also be accessed through a variety of fitness and health tracking devices.
How to set weight loss goals in Cronometer?
Go to the Profile + Targets tab in Settings to set a goal weight or an energy target. You can choose to maintain, gain or lose weight, or enter a custom energy target. You can also select a rate of weight loss to reach your goal weight by a certain date.
A Word From a Nutritionist
Finding the right app for your personal weight loss goals is important. You need something that will motivate you and encourage better exercise or dietary habits. Apps are essentially tools for building a well-balanced routine and offering support to those who are new to weight loss techniques.
Before settling on an app, think about long-term use and budget. Some people might prefer something more inexpensive if they plan on using it for a long time. Making this type of commitment can be intimidating, so it's important to consider all the pros and cons first.
For more guidance on losing weight or eating healthy, consult with a registered dietitian. They can arrange the best routine that suits your body and preferences. Remember that it's not about losing weight fast but about enjoying diet and exercise without them feeling like a chore.
Conclusion
After thoroughly examining these two apps, we think MyFitnessPal is the better option for weight loss. It has a bigger food database and tons of free features, while Cronometer requires a paid plan if you want to access some of the most useful features.
It's important to note that both apps have their unique traits and downsides, so you should choose an app that caters to your weight goals, long-term budget, and food preferences. Both MyFitnessPal and Cronometer are great for weight loss, just make sure to evaluate both and compare them with other apps before you commit to a paid subscription.
Last update:
August 1, 2023
10 min read
741 Views
0 Reviews