9 Best MyFitnessPal Alternatives in 2023
Last update: September 26, 2023
11
994
0
MyFitnessPal is a popular weight loss and nutrition app, but are there other good alternatives available on the market?
When looking at food labels and food tracking in your homemade food diary – or the notes in your phone – doesn't work, it's time to call in the big guns.
There are so many weight management and fitness apps out there to help you reach your dietary goals, looking for alternatives to MyFitnessPal or other popular options can become time-consuming and confusing.
That is why we have taken on the task of compiling a comprehensive review of the top 9 alternatives to MyFitnessPal to help you make your decision.
Within this review, we will provide you with an in-depth analysis of the leading weight loss programs, along with an assessment of the applications that excel at helping their users stick to these programs and achieve tangible results.
Top 3 Alternatives to MyFitnessPal
#1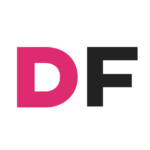 Fasting tracker
Recipe library
Calorie counter
Exercise program
Educational content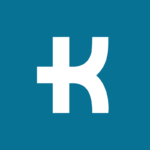 Personalized meal plan
Grocery list
Personalized exercise plan
Progress tracker Educational resources
Calorie tracking
Water tracking
Macro tracking
Behavioral reports
Barcode scanner and smart camera
Comparing the Best MyFitnessPal Alternatives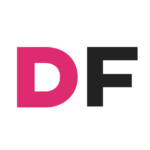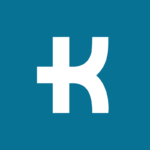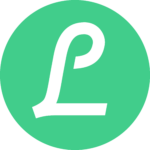 Brand
DoFasting
Klinio
Cronometer
Lose It!
Noom
Yazio
Lifesum
MyNetDiary
Calorie Counter+
Pros
Workouts are also included
Connects to Fitbit
Includes workouts for beginners
Detailed progress tracker
Fasting options
Comprehensive tracker
32 million food and workout options
Pre-planed daily calorie budget
Provides educational content
Offers a health-focused approach
Includes a calorie tracker and food diary
Includes intermittent fasting plans
Keto and vegan diet options
Barcode scanner
Includes calorie logging and activity tracking
Offers personalized meal plans
Barcode scanner
Offers a food diary
Cons
Not personalized
Only useful for intermittent fasting
More expensive than other apps
Not personalized
Limited workout options
No one-on-one support
Calorie restriction isn't always helpful
Expensive and requires upfront payment
Requires extensive information, such as sugar readings and water intake, which can be time-consuming to log
Doesn't include workout options
Doesn't include workout options
Not compatible with Fitbit
The macro tracking feature requires a subscription
The basic plan has ads
#1 DoFasting – Best for intermittent fasting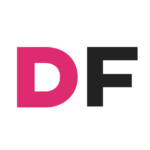 Useful progress tracker and calendar
Calorie tracker to track daily caloric intake
Over 5,000 nutritious recipes
Start DoFasting Quiz
At its core, DoFasting is a comprehensive platform aimed at individuals seeking to reap the benefits of intermittent fasting. From the popular 16:8 method to advanced 5:2 fasting, this app provides users with a variety of fasting plans tailored to different preferences and needs.
Because of its wide range of plans, this app is suited to both beginner and experienced intermittent fasters. Upon using DoFasting, individuals can access several helpful and intuitive tools.
Key features include personalized fasting schedules, progress tracking, over 5,000 recipes, and water intake reminders, ensuring users remain on track with their goals.
This app shares some similarities to MyFitnessPal, including its nutritional tracking, exercise tracking, and goal setting features. However, DoFasting excels MyFitnessPal, where it provides helpful intermittent fasting support, including personalized fasting schedules and reminders.
Available for download: Google Play and the App Store
Price: The 6-month plan (billed every 6 months) costs $11.50 per month. The 3-month plan (billed every 3 months) is $16 per month.
Pros
7 plans to choose from

Connects to Fitbit

Supplementation options

Over 5,000 meal plans

Includes a progress tracker

Workout options included

Personalized fasting schedules and reminders
Cons
No free trial

Contains adverts

Limited to intermittent fasting
#2 Klinio – Best for people with diabetes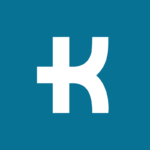 Personalized and diabetes-safe meal plan
An integrated shopping list that matches the meal plan
No-equipment home workouts
All-in-one health and progress tracker
Detailed activity log
Start Klinio Quiz
Klinio is a MyFitnessPal alternative that was created for anyone living with diabetes. Weight management is one of the most important factors when it comes to reducing cardiovascular disease and comorbidities related to living with type 2 diabetes.
That being said, losing weight after being diagnosed with diabetes poses more difficulty since the body begins to develop insulin resistance, resulting in the body converting sugar into fat instead of fuel for the body.
Along with focusing on losing weight by using a food diary, personalized meal plan, and detailed progress tracker, Klinio focuses on HbA1c reduction, which directly impacts your need for a diabetes-related prescription.
Anyone looking for a weight loss app can benefit from the home workouts and activity logs included in this app. Still, the educational content is especially beneficial for anyone needing extra support in diabetes management.
Available for download: Google Play and the App Store
Price: The 2-month subscription costs $16.50 a month, the 4-month subscription costs $11.50 a month (for the first 4 months), and the 6-month subscription costs $11 a month (for the first 6 months).
Pros
Created for people with diabetes

Compatible with health monitors

Detailed progress tracker

Personalized meal plan options

Workouts for beginners

Includes educational content

Free diabetes management book
Cons
Not the best choice for people who don't have diabetes

Expensive

Doesn't include a glucose meter
#3 Cronometer – Best for tracking nutrition
Free nutrition app
Tracks macros and micronutrients
Learn More
Nutrition is an important aspect of our diet that can help prevent obesity and the risks associated with the comorbidities of being overweight.
The Cronometer calorie counter app is a great MyFitnessPal alternative with an extensive food database, allowing you to track macros more accurately than you can with MyFitnessPal.
This platform connects with many popular health trackers, including Fitbit, Strava, Garmin, and Polar, offering seamless integration and tracking. It also provides meal options that accommodate various diets, including keto, pescatarian, and vegan diets.
Users have the flexibility to import recipes and create custom meals, which is especially helpful when certain meals aren't in the public database. There's also the option to track nutritional intake and even create organized food diaries where breakfasts, lunches, snacks, and dinners can be logged and categorized.
Most features can be accessed through their completely free membership, with the option to upgrade to a Cronometer Gold subscription.
Available for download: Google Play and the App Store
Price: Option for the free Basic Version or the Gold subscription, costing $4.58 a month (billed annually).
Pros
Free version

Connects to most health monitors

Tracks macros and micronutrients

Focused on nutrient intake

Suitable for most diets

Fasting options

Large food database

Comprehensive tracker
Cons
Not personalized

Limited workout options
#4 Lose It! – Best for calorie shortage weight loss
Provides a personalized weight loss plan
Goal setting encourages you to reach your goals
Learn More
Lose It! is a calorie counter app ideal for individuals seeking to achieve their fitness goals and shed unwanted weight by tracking their dietary choices.
This app assists users by providing a personalized journey through a range of features, including setting a calorie budget, a food intake tracker, a barcode scanner, and tailored meal plans.
The platform also offers social engagement, enabling users to connect through supportive community forums where they can seek advice, share experiences, and gain motivation.
Like MyFitnessPal, Lose It! delivers exercise logging, calorie tracking, and goal setting features. These features combine to support your dieting journey and boost your weight loss results.
On the other hand, Lose It! provides additional exclusive features that MyFitnessPal lacks, including premium weight loss diet planning and dietitian support.
Available for download: Google Play and the App Store
Price: The annual premium subscription costs $39.99.
Pros
Free version available

Image recognition feature for easier logging

32 million food and workout options

Meal plans are personalized

Connects to Google Fit and Apple Health

Option to connect with an online community

Includes progress trackers
Cons
Calorie-restrictive diets don't work for everyone

No one-to-one support
#5 Noom – Best for a holistic approach to a healthy lifestyle

Helps create better diet and exercise habits
Encourages better food choices
Focuses on enjoyment rather than restriction
Learn More
Noom is a weight management app that values the importance of psychological well-being when managing or losing weight. Rooted in psychological research, this app provides a holistic and mindful approach to dieting and exercise.
Upon using the app, users are encouraged to focus on changing their mindset around food, as opposed to striking out specific food groups. This psychology-led platform is advocated to encourage a healthier relationship with food based on cognitive behavioral therapy (CBT) methods.
You can log and track your food intake through Noom's exclusive food labeling system. This categorizes foods into three sections: green-label foods that can be consumed without any restrictions, yellow-labeled foods that are to be eaten in moderation, and red-label foods that should be avoided.
In addition to calorie tracking and food logging, you can also track your exercise to help you stay on top of a workout routine.
Users who purchase the premium subscription can reap the benefits of additional features, including a personal Noom coach, educational articles, helpful health tips, and mini-lessons.
Studies suggest that our psychological state can impact our food choices and vice-versa. For instance, hereditary predisposition to conditions such as anxiety or depression can contribute to overeating. On the other hand, a healthy and balanced meal can improve our mental well-being, reducing stress and promoting comfort.
Available for download: Google Play or the App Store
Price: The 4-month plan (billed upfront) costs $39.75 a month, and the monthly plan costs $59.
Pros
Focused on encouraging a healthy lifestyle

Provides calorie and meal tracking

Features an exercise tracker

Offers educational content

Has an exclusive food labeling system

Not restrictive

Easily adjustable goals
Cons
Expensive

Food logging can be time-consuming and demanding

Only offers low-calorie diets
#6 Yazio – Best for calorie counting
Multiple weight calculators
Compatible with iOS and Android
Learn More
Yazio is a simple calorie counter app that provides its users with multiple trackers to easily figure out how many calories they should be eating a day to stay within their daily calorie budget.
They also have intermittent fasting plans and over 1,000 recipe options to choose from.
Because Yazio features a food database and calorie and macronutrient tracking, it is very similar to MyFitnessPal. However, this app does have some extra features that outshine MyFitnessPal. These include various recipe options, meal planning, and personalized diet plans.
Available for download: Google Play and the App Store
Price: The 3-month subscription costs $24.99, the 6-month subscription costs $49.99, and the 12-month subscription costs $79.99.
Pros
Offers BMI and ideal weight calculators

Daily calorie tracker

Compatible with iOS and Android

Includes a food diary
Cons
Doesn't include workout options
#7 Lifesum – Best for tracking meals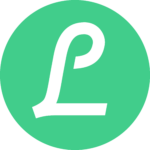 Caters to keto dieters, fasting, vegetarian meals, paleo, or sugar-free diets
An intuitive food diary, macro calculator, and calorie counter
Learn More
Lifesum is an app with all the features you could want regarding food tracking and cooking healthy recipes at home.
This platform features a variety of tools designed to ensure users consume essential nutrients and sufficient water. Upon using the app, you'll find a meal planner, a barcode scanner for easy food logging, and many healthy recipes. You can even bookmark your favorite meals, making meal management easy and quick.
To help users visualize their healthiness, Lifesum provides a "Life Score" based on 41 questions that pinpoint both eating and exercise habits. The higher your score, the healthier your lifestyle. This is excellent for helping users track and improve their fitness and maintain healthy daily eating habits.
Counting macros is common in the world of fitness. Many bodybuilders swear by tracking their meals to know how many calories are in their food and how many of those calories provide high nutritional content.
One study found that participants who tracked their meals at least 5 days a week had significantly better results than those who didn't.
Available for download: Google Play and the App Store
Price: The 3-month subscription costs $22, the 6-month subscription costs $30, and the 12-month subscription costs $45.
Pros
Includes a barcode scanner

Huge food database

Diet options like keto and vegan

Food tracker included

Customizable meal plans

Syncs with Siri, Lifesum, and Google Assistant

Diet-focused

Affordable
Cons
Doesn't include workout options

Can't be used with health monitors
#8 MyNetDiary – Best for achieving specific weight goals

Database with over 1,250,000 approved foods
Intuitive calorie counter
Food grading system
Calorie-adapted meal ideas
Can track activity, water, and medicines
Learn More
MyNetDiary is a nutrition and exercise tracking app suited to individuals who are committed to managing their weight and overall health.
Due to its intuitive barcode scanner, extensive food database, water intake tracking, easy meal tracking, and smart nutrient analysis, MyNetDiary stands as a compelling alternative to MyFitnessPal, offering users a comprehensive and personalized experience designed to encourage sustainable weight management.
To keep users in check with their goals, MyNetDiary features a calorie target tracker. This unique component uses an apple on the main screen to illustrate your daily calorie goals.
For instance, if the apple is green, you are within your calorie goals; if the apple is yellow, you are close to exceeding your calorie limit; if the apple is red, you have exceeded your calorie limit.
To provide users with tailored support, the app also features a virtual coach that delivers professional nutritional advice.
Available for download: Google Play and the App Store
Price: Option for the free Basic version or you can upgrade to the Premium version for $8.99 a month (billed monthly), $23.99 for 3 months (billed upfront), or $59.99 for the whole year (billed upfront).
Pros
Customized meal planning

Tracks physical activity

Exclusive food grade system

Offers easy calorie and macronutrient logging

Features a barcode scanner

Allows users to select up to 51 nutrients and set targets for them

Database features over 1,250,000 verified foods
Cons
Free version features adverts

Macronutrient tracker requires a paid subscription

The virtual coach isn't a real person
#9 Calorie Counter+ – Best for monitoring calorie intake
Macro- and micronutrient breakdown
Food log with personalized recommendations based on user's goals
Learn More
Nutracheck's Calorie Counter+ is a calorie-counting food tracker that is designed to help individuals improve their diet and lose weight. The app focuses on tracking 6 key nutrients: protein, fat, saturated fat, sugar, carbs, and salt.
Upon logging food intake, users can receive insightful nutrient analysis to underline their macronutrient and micronutrient consumption. Users also get to set customized goals, such as weight loss or muscle gain, which subsequently present tailored recommendations.
Calorie Counter + additionally integrates external activity tracking from accessories such as FitBit and Apple's HealthKit, allowing seamless and minimal-effort exercise monitoring.
Available for download: Google Play and the App Store
Price: Free version option or monthly subscription for $7.99 (billed monthly) and 12-month membership for $39.99 (billed upfront).
Provides personalized goals

Features an extensive food database featuring both generic and branded items

Integrated activity tracking

Offers progress monitoring

Easy calorie tracking
Free version offers limited features

UK-focused app
How to Choose Your MyFitnessPal App Alternative
When evaluating a product, it's important to have a clear set of criteria that you can use to evaluate the product as a whole. In this review of MyFitnessPal alternatives, we assessed each of the apps based on quality, price, brand reputation, and effectiveness.
Quality
Elements such as features and overall functionality encompass the quality of a nutrition/weight loss app. A well-designed, high-quality app should feature basic components, including food intake tracking, customizable goals, meal plans catering to different dietary needs, exercise tracking, and water intake monitoring.
We recommend seeking an app that provides a seamless and intuitive user experience, ensuring elements such as progress monitoring, meal logging, and exercise tracking are easy to navigate.
Price
The cost of weight loss and nutrition apps vary significantly. While many apps offer free versions, it's worth acknowledging that premium subscriptions come with better resources and features that can help you better achieve your health and wellness goals.
Always assess which apps offer the most beneficial features for the price provided to determine if it's worth your investment. Some apps offer free trials for a specific period, which can help you test whether the app's features align with your weight loss goals and nutritional needs before making any commitment.
Brand reputation
The reputation of a health and fitness brand or app developer should always be assessed when deciding on a suitable weight loss or nutrition app. Brands and developers that are established and reputable are more likely to offer a pleasant user experience with reliable updates and bug fixes.
Reviewing an app's customer feedback, awards, certifications, and news reports will help you gain a cohesive understanding of its reputation.
Effectiveness
The effectiveness of a weight loss or nutrition app depends heavily on its features and approach. Ensuring that the app you choose is grounded in science and uses evidence-based features, such as nutrition tracking and analysis, is likely to help you effectively achieve your weight loss and health goals.
You can determine the effectiveness of a weight loss or nutrition app by reviewing success stories/testimonials and researching who is behind the app, such as a nutritionist or dietitian.
A Word From Our Nutritionist
All dieting and weight loss apps provide a different structure to help their users lose weight, and ‌what works for someone else might not necessarily work for you.
For instance, some individuals prefer minimal exercise and nutrient-dense weight loss diets, while others are more in favor of high-intensity exercise schedules with relaxed diets.
Don't be discouraged if the first app you download isn't effective at helping you reach your health goals. Instead, continue your healthy eating and exercise routine and begin testing out another alternative to MyFitnessPal.
Eventually, you'll find something that perfectly suits your unique weight loss needs.
When choosing a weight loss/dieting app, I suggest choosing one that aligns with your chosen diet. For instance, if you are choosing to take on a high-fat diet plan or perhaps a plant-based diet plan, you should seek apps that provide relevant recipes and meal plans to ensure you get the most from using it.
Bottom Line
Selecting a suitable weight loss app requires careful consideration and evaluation of its price, brand reputation, effectiveness, and overall quality.
Although MyFitnessPal stands as one of the leading weight loss and nutrition apps, there are many other platforms out there that cater to more specific needs and feature alternative tools that may be better suited to your needs.
Upon evaluating and comparing the above apps against MyFitnessPal, we found that DoFasting, Klinio, Cronometer, and Lose It! are strong contenders, each presenting a plethora of unique and insightful tools designed to help you effectively manage your weight and improve your health.
Whether you're seeking personalized fasting guidance, in-depth medical advice, or simple yet effective calorie tracking, these top alternative apps provide a refreshing take on weight management and health improvement.
Last update:
September 26, 2023
11 min read
994 Views
0 Reviews
${TOCSections.eq(0).find('a').text()}