Morning Complete Review: My Expert Verdict
Last update: November 25, 2023
15
1063
0
The daily wellness drinks promise a series of health benefits to users. But are the makers' claims true? Is it safe to use every day? Join me as I dive into the evidence.
Supplements offer a convenient solution to fitting in daily nutrients outside of your diet, whether to maintain or improve overall health. As the market is awash with brands boasting multiple claims, finding the right product that meets your needs isn't always easy.
The Morning Complete supplement is a product I have heard much about. It's part of the ActivatedYou line, designed to aid regular digestive function, daily energy levels, and overall wellness.
But like any health product, there are always advantages and drawbacks. To ensure you don't waste your time and money, it's critical to gather as much information as possible before trying the latest star supplement in the wellness industry.
Through an evidence-based approach, I unpack everything you need to know about Morning Complete to help you make an informed decision before purchasing it. Let's dive into the facts.

Easy-mix powder formula
Blend of green superfoods, antioxidants, high-fiber, adaptogens
Anti-ageing properties
Potential weight loss support
Energy boosting formula
Get Started
Contains prebiotics and fiber that have digestive health benefits

90-day money-back guarantee
The effectiveness and response time are uncertain

May cause digestive distress, including bloating, constipation, diarrhea, and indigestion

Contains aloe vera, which may irritate some people

High price point
What Is ActivatedYou Morning Complete?
Formulated by actor and health advocate Maggie Q and celebrity integrative medicine doctor Dr. Frank Lipman, ActivatedYou Morning Complete is a powder-based dietary supplement manufactured in the USA.
I noticed it contains several health blends with an interesting dose of ingredients, supposedly making it an all-in-one-drink. Blends include prebiotics, high fiber, leafy green superfoods, adaptogens, and antioxidants.
Drawing from my expertise, this extensive blend appears to be designed to boost metabolism, improve mood and energy levels, and support the digestive system.
According to ActivatedYou, taking Morning Complete can potentially aid liver support, gut health, skin health, and mental health.
The nutritious vegetables and potent plant extracts target certain aspects of human health. For example, the inclusion of turmeric and bitter melon fruit extract work to support a healthy body weight.
You can drink this supplement daily. You can buy one jar, three jars, or six jars of Morning Complete from the official ActivatedYou website, with various offers and savings available. If you are not happy with your Morning Complete purchase, the team offers a 90-day money-back guarantee.
How to use Morning Complete
After reviewing the intake instructions for Morning Complete, I was pleased to see how easy it is to consume. The supplement requires you to stir in a scoop (7.6 grams) of easy-dissolving powder with 8oz of water, or another healthy beverage of your choosing, such as unsweetened iced green tea.
It is designed to be taken daily — many users prefer consuming the supplement in the morning, but you can also take it every afternoon to give your body a boost until the end of the day.
Morning Complete is available in two appetizing flavors: Apple Cinnamon and Citrus Medley. This gives you the choice between a rich, sweet and spicy taste or a revitalizing fruity taste.
I find the flavors offered by Morning Complete to be unique, giving a refreshing alternative to the blandness of many other probiotic supplements on the market.
Morning Complete Ingredients
Before you buy Morning Complete, let's look at the active ingredients within the blends:
#1 Prebiotic and High Fiber blend
The prebiotic blend contains chicory root fructooligosaccharides and cinnamon bark. Chicory root is a good source of dietary fiber, and fructooligosaccharides have prebiotic effects that stimulate the growth of non-pathogenic intestinal microflora.
Cinnamon also has prebiotic properties and anti-inflammatory effects that can support digestive health and potentially alleviate digestive issues. I often recommend cinnamon to my patients who experience bloating and constipation as this potent spice can alleviate these symptoms.
Prebiotics act like fertilizers, stimulating the growth of healthy bacteria in the gut, while probiotics restore the natural balance of your gut bacteria. Based on my expertise, I believe that taking the supplement daily could potentially improve your gut health.
#2 Green Superfoods blend
The Green Superfoods blend contains leafy green extracts, including spinach, broccoli, kale, mulberry leaf extract, alfalfa leaf, barley grass, and berberine HCL. The vegetable extracts are highly nutritious and ensure you meet your nutrient intake for the day.
These ingredients typically work to support your overall health. Mulberry leaf extract has medicinal properties that lower blood sugar and cholesterol levels.
Barley grass is rich in amino acids and several important vitamins and minerals that contribute to better health. It enhances immunity, protects the liver, and improves gastrointestinal function, among other benefits.
I was very pleased to see that Morning Complete is packed with green superfoods. I am always recommending green superfoods to my patients as they are naturally nutrient dense and pose a range of health benefits, as detailed above.
#3 Metabolic Enhancing blend
The Metabolic Enhancing blend includes green tea leaf extract, white tea leaf extract, turmeric root extract, bitter melon fruit extract, ginger root, and black pepper fruit.
Green tea is rich in catechins, potent antioxidants, which can speed up the metabolism. Ingesting catechins daily may help prevent obesity and other lifestyle-related diseases. Research suggests that white tea may also boost metabolism.
As someone who's delved deep into nutrition's intricacies, I can wholeheartedly say that the components within the supplement's exclusive Metabolic Enhancing blend are incredibly promising.
The combination of these ingredients and extracts is a winner in my eyes. It has the potential to not only support the body's metabolic rate, but also make healthy weight management easier and even help you lose weight fast.
#4 Adaptogens blend
The extracts in this Morning Complete combination include astragalus root extract, Rhodiola Rosea root extract, and DIM (diindolylmethane).
Adaptogens are a type of active ingredient found in some plants and mushrooms. They are thought to affect how your body manages stress and fatigue. Taking adaptogens through supplements can help restore balance in your body. These ingredients likely contribute to Morning Complete's wellness claims.
Rhodiola Rosea has adaptogenic properties that have been shown to treat chronic fatigue symptoms effectively.
Many of my patients who have taken adaptogens have reported less feelings of tiredness, especially after workouts, so this helpful component is certainly one to look out for.
#5 Antioxidants blend
The antioxidant blend features several antioxidants, including Lycium berry, pomegranate fruit extract, and polygonum cuspidatum root extract.
Antioxidants are compounds essential to overall health. They improve cellular function by protecting the cells against free radicals and fighting chronic diseases like heart disease and certain cancers.
The Lycium berry, more commonly known as the goji berry, may be considered a potential natural antioxidant medicine. Goji berries can relieve oxidative stress and protect the body from harmful free radicals.
Pomegranates also protect from free radical damage as they are rich in antioxidants and polyphenolic compounds. The properties may be used to prevent and treat a multitude of diseases, including cancer.
Other Morning Complete blends include Sugar Balancing Support with Gymnema Sylvestre leaf, fennel seed, and pine bark extract. And the Cellular Function and Liver Support blend with aloe vera leaf and milk thistle seed extract.
Given that antioxidants play a critical role in immune health and deliver extra support to the body, I highly value the inclusion of this antioxidant blend. So long as the blend is potent enough, it can certainly benefit many individuals by helping them achieve a healthier body.
What I Liked about Morning Complete: Key Benefits
After looking closely at the ingredients list, it's clear that Morning Complete does provide some health benefits. Here's what I liked most:
#1 Supports the digestive system
Ensuring your body's digestive system is functioning healthily is crucial to ensuring your body receives a sufficient amount of essential nutrients.
I was impressed to find that the dietary fiber content (4g per serving) in this supplement supports regular digestive function.
Fiber is essential in the diet as it helps maintain bowel health, ensures healthy bowel movements, and keeps blood sugar in check by regulating how your body uses sugars.
Whenever my patients experience symptoms such as excessive gas, irregular bowel movements, bloating, and abdominal cramping, I always recommend they focus on their digestive health by taking more fiber foods and supplements.
The probiotic blend contains 9 probiotics that keep your body and digestive system functioning well. Prebiotics help regulate the body's gut microbiota, which, in turn, can improve the immune system's function and body's overall health.
#2 May improve the immune system
The formula has many antioxidants and ingredients with antioxidant effects, like Lycium berry and pomegranate extract which contains vitamin C.
These antioxidant-rich ingredients have potentially antiviral properties. This means they can lessen the risk of getting ill by strengthening and supporting the body's immune system.
These antioxidants also protect cells from the harmful effects of free radicals, molecules that cause damage when levels in the body become too high.
Free radicals are associated with multiple illnesses such as cancer, diabetes, cataracts, and heart disease, so it's important to support your body against them with antioxidants.
Because Morning Complete contains a powerhouse of antioxidant ingredients, I believe it's a well-rounded dietary supplement that supports every aspect of the body's health.
When I have patients that frequently fall sick, or struggle to recover after being unwell, I always recommend they increase their antioxidant dosage. This is because antioxidants can ensure a speedy recovery after being ill and potentially help prevent further illness or disease.
#3 Potential anti-aging properties
Based on my expertise, I noticed that the potent extracts from the blend of antioxidants may assist the body's aging process, by supporting your body as you age. This is because antioxidants fight free radical damage from the environment, and can help reduce signs of aging.
However, I believe that further research is needed to determine the role of antioxidant supplementation in anti-aging, in order for this claim to be further supported and solidified.
#4 May support weight loss
Although Morning Complete isn't specifically designed to help you lose weight, it does contain some ingredients that may aid the process.
For example, tea extracts high in catechins help reduce body fat and therefore lower cardiovascular risk. Additional ingredients like turmeric root extract and green leaf extract also have potential fat loss properties.
The whole complex aims to boost the metabolism, making it easier to burn body fat. With increased energy levels, you're more likely to sustain exercise for longer which will help you burn more calories and promote fat loss.
I am constantly reminding my patients that their successful weight loss journey starts with a tailored routine that suits their lifestyle and fitness level. If weight loss is your primary goal, I strongly advise you create a good workout program that you can stick to.
#5 May boost energy
The combination of ingredients in Morning Complete can potentially work to boost your energy levels.
Within the metabolic enhancing blend, there is green tea leaf extract. Green tea is championed as an effective natural energy booster, thanks to its potent caffeine and L-theanine index.
I personally drink a cup of green tea when I am feeling tired, and advise my patients to do the same as it's an effective and healthy solution to increasing energy.
Additionally, the inclusion of fatigue-fighting adaptogens, can help facilitate balanced energy levels throughout the day.
Drawbacks of Morning Complete
Although Morning Complete poses some promising benefits, I also noticed some drawbacks of the supplement. Here's what I discovered:
#1 It tastes artificial
Morning Complete has an artificial taste which is the result of its synthetic flavoring agents and processed ingredients. This may deter individuals who prefer organic, natural flavors when consuming a dietary supplement.
Additionally, the inclusion of artificial flavoring may deter you if you prefer to consume unprocessed, and 100% natural supplements.
#2 The amount of ingredients is not disclosed
Upon evaluating the supplements ingredients, I was saddened to see that they don't specify the amount of each ingredient included. This makes it difficult to determine how potent each scoop is and whether the standard dose is enough for those with specific dietary needs.
Moreover, by not knowing the potency of the ingredients included in the supplement's blends, its difficult to understand whether the contents is enough to meet the brand's claims, which potentially invalidates the efficacy of the supplement.
#3 The product should be used long-term
Morning Greens is not a one-use or short-term health fix. In order to reap the potential benefits of this product, you must integrate it into your daily routine, making it a long-turn supplement.
Given the cost of the supplement, it may not be financially feasible for everyone to continuously re-purchase it, which poses the issues of sustainability and accessibility.
#4 You may experience side effects
Everyone's body will react differently to certain foods and supplements, which is why I recommend acknowledging potential side effects before investing in any dietary product.
After researching reviews from users who consume Morning Complete, several minor side effects have come to light. There are possible adverse effects related to digestive distress and include bloating, gas, constipation, diarrhea, and indigestion.
There are also some concerns over the use of aloe vera leaf. While aloe vera has many positive effects on the human body, it can cause abdominal cramping and diarrhea in some people.
I thoroughly recommend consulting with your doctor before using Morning Complete to gain professional medical advice on the safety and side effects of the supplement.
Similar Products
When shopping around for a new health supplement, I always recommend comparing your top choices to determine whether the features, pros, and cons align with your needs and preferences.
To make your decision easier, I have created this comparison table: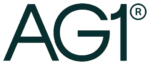 Brand
SuperBeets
Athletic Greens
Beyond Greens
Pros
Contains no artificial sweeteners
Easy to drink every day
Promotes healthy blood circulation
Lowers blood pressure
Prepared from whole food sources
Third-party testing seal
NSF certified for athletes
Free from major allergens
12-month money-back guarantee for unopened packages
Dairy-free and soy-free
Affordable
Boosts mental clarity
Cons
Limited amount of flavors available
Unsuitable for those with low blood pressure
Expensive compared to other greens powders
May cause digestive problems
Lacks certified third-party testing seal
Lacks information on ingredients
How I Evaluated Morning Complete
When assessing a product, I always follow a rigorous process to ensure I cover all aspects that the item has to offer. To bring you this Morning Complete review, I used the below criteria to rate the key areas of importance:
Quality 4/5
Morning Complete earns 9/10 points for quality due to its variety of curated nutritional blends that contain active and clinically proven ingredients, such as green tea leaf and probiotics, which comprehensively combine to support overall health.
Aside from its ingredients, the formula itself is designed to be easily dissolved into any beverage of your choosing, making it exceptionally versatile and easy to consume.
The main reason did not award Morning Complete full points for its quality is because the product lacks specific quantities of each ingredient, so I was unable to see how potent and effective the blend actually is.
Effectiveness 6/10
It can be difficult to judge the effectiveness of dietary supplements as individuals react differently to certain ingredients.
But based on the ingredients list of this product, it does appear to contain several active ingredients with known links to health benefits, particularly those which directly impact the digestive system.
However, because the amount of each ingredient is not outlined in the product's contents list, I cannot determine how potent it is. Without this knowledge, it is difficult to evaluate Morning Complete's potential efficacy just by evaluating its ingredients.
However, there is a vast amount of positive customer reviews signifying improvements to specific health concerns, such as energy levels and bloating, that support the brand's claims.
Based on this information and the types of proven ingredients in the product, I have chosen to rate it a reasonable 6/10.
Price 2.5/5
I find the cost of Morning Complete to be rather expensive, especially since it's a long-term product.
One jar of the powder costs $79.00 and contains 30 servings. Assuming you take one scoop per day (the exact dose is not specified), that should last you approximately one month.
It can be a pricey supplement to maintain in the long run. However, discounts are available when you buy Morning Complete in larger quantities.
Brand reputation 4/5
Both creators, Maggie Q and Dr. Frank Lipman, have strong reputations. Dr. Lipman is a renowned gut health expert with a wealth of experience in the field — I therefore gave the product bonus points due to the expert mind behind it.
Morning Complete also boasts a range of clinically proven and supported ingredients that are widely renowned for their effectiveness.
Many customers also provide positive reviews that advocate improvements to their health. This means their claims are not unsubstantiated to a degree.
However, the product is not approved by the FDA. As a medical professional, a stamp of approval from this respected regulatory body is a must in order for products to receive full points from me.
A Word From Our MD

Edna Skopljak, MD
Medical advisor for Health Reporter
Pre and probiotic supplements are used by many to promote a happy gut. Prebiotics serve almost as a food source, feeding the good bacteria and stimulating growth. Probiotics restore balance to the bacteria in an upset gut. This not only alleviates symptoms like bloating, diarhhea, cramps, and constipation but also improves your body's immune health.
Supplements containing natural ingredients with plenty of vitamins, probiotics, prebiotics, high fiber, and antioxidants can all positively impact your digestive health. In addition, many supplement brands promise other benefits, like boosting energy levels and optimizing your overall health.
However, it is critical to remember that not all supplements work the same. There is no guarantee of the outcome when you first start taking supplements, as the effectiveness can vary between individuals. Plus, many come with side effects.
Taking professional medical advice is vital before adding supplements to your routine.
FAQs
Is Morning Complete legit?
Morning Complete is a legitimate product from the ActivatedYou line of wellness products. It is manufactured in the USA and available to purchase from the ActivatedYou official website. The effectiveness of the powder supplement can vary from person to person, and you can find many Morning Complete reviews online from legitimate customers. It is not, however, FDA-approved.
Does Morning Complete give you diarrhea?
The Morning Complete supplement may cause diarrhea in some users. While prebiotic and probiotic supplements are considered safe for most healthy adults, they can incur adverse side effects that include abdominal pain, gas, bloating, constipation, and diarrhea. But supplements work differently for everyone.
Is Morning Complete worth buying?
Morning Complete appears to be a well-formulated dietary supplement that may provide benefits to overall health and wellness. However, the product's effectiveness can vary between individuals, so there is no guarantee Morning Complete is worth it for you. The pricing is relatively expensive when compared with some similar brands.
Does Morning Complete work?
ActivatedYou states explicitly on its website that individual results can vary, so it's not certain that it will impact your overall health. That said, the natural ingredients in Morning Complete, such as the prebiotic and probiotic blend do sound promising.
Can I use Morning Complete as a weight loss supplement?
ActivatedYou Morning Complete is not marketed as a weight-loss supplement, but rather a wellness supplement that aids digestive health and energy levels. The brand only advertises the Metabolic Blend as a formula of ingredients to support healthy body weight.

Morning Complete may also help boost your energy, which can enhance your physical performance and enable you to get the most out of your workouts.
Conclusion
The Morning Complete combination of active ingredients has some medical research to back up the product's claims.
I liked that the supplement is packed with various nutritional components, such as probiotics, prebiotics, and several micronutrients that boast different health benefits, including improved digestion, However, I didn't like that the brand doesn't specify the quantity of each ingredient, as this makes it tricky to determine how effective it actually is.
Based on our gathered information, Morning Complete isn't a supplement designed to promote weight loss or boost immunity, but does have some relevant qualities. If you're seeking a supplement that will support your body's overall function, you may benefit from this product.
Last update:
November 25, 2023
15 min read
1063 Views
0 Reviews
${TOCSections.eq(0).find('a').text()}