Modere Trim Review: Does It Work?
Last update: July 31, 2023
8
1078
0
Modere Trim is a supplement that claims to increase fat loss and restore youthful skin appearance, but does it work?
Modere Trim is a weight loss supplement that combines conjugated linoleic acid (CLA) with collagen/HA (hyaluronic acid) technology to aid fat metabolism and improve muscle tone.
Modere Trim claims to support joint health, aid weight loss, and improve skin health. Like many weight loss pills, Modere Trim reviews vary in their efficacy.
In our Modere Trim review, we're going to take a closer look at the Modere Trim weight loss supplements to find out if they actually work, what health benefits they can offer you, and if there are any side effects of taking them, to help you decide if you should buy Modere Trim.
Let's get started.
What Is Modere Trim?
Reduces fat in the body
Improves toning of muscles
Supports the health of hair, skin, nail, and eyes
Learn More
Pros
Helps restore youthful skin

Zero sugar
Cons
Uses a proprietary blend, so actual quantities are unknown

Considered an MLM product

Could be expensive in comparison to other supplements of its kind

It may not contain enough ingredients to aid weight loss

Not vegetarian or vegan-friendly
Modere Trim is a liquid collagen-based fat burning aid that claims to reduce body fat as well as improve the health of joints, muscles, and connective tissues and restore the youthfulness of skin.
The unique formula is designed to help boost fat metabolism and fat loss, inhibit fat storage, support a reduction in fat cells, and help you lose weight.
Modere Trim harnesses the fat-reducing power of conjugated linoleic acid supplementation in this weight loss supplement. Along with CLA, Modere Trim utilizes collagen/HA (hyaluronic acid) technology to help improve muscle tone and skin appearance.
Does Modere Trim Truly Work?
The Modere Trim product is designed for weight loss, and customer reviews vary on its effectiveness and benefits.
The proprietary nature of the blend used in this supplement means it is difficult to know the true quantities of each of the active ingredients and whether or not it is enough to help people lose weight.
The Modere Trim website itself states that to lose weight, motivation for weight loss, a calorie deficit, and a regular exercise routine are needed, suggesting that this fat loss supplement isn't as effective without other weight loss factors.
In addition, there is some research that suggests that CLA is not as effective in weight loss as previously thought.
What Ingredients Does Modere Trim Contain?
Modere Trim contains ingredients thought to help you lose weight. Below we have summarized a few of the key ingredients in Modere Trim for you to check out.
#1 Conjugated linoleic acid
Conjugated linoleic acid (CLA) is derived from safflower and is thought to reduce fatty deposits in the body as well as improve immune function and reduce hunger cravings.
Research on the efficacy of CLA as a weight loss aid is mixed, with some research suggesting that CLA may have some effect on weight and fat loss in humans and other studies showing no effect.
#2 Vegetable glycerin
Vegetable glycerin is a common ingredient in many pharmaceuticals, cosmetics, and other weight loss supplements.
It is a clear liquid made from palm oil, and it is added to this supplement to add smoothness and texture.
#3 Sunflower seed oil
Sunflower seed oil is derived from sunflower seeds. In this supplement, it acts as a carrier oil for the mixed tocopherols.
This type of oil is thought to lower cholesterol and boost heart health. The vitamin E content may also replenish your skin by reducing inflammation.
#4 Mixed tocopherols
Mixed tocopherols are generally used to treat vitamin E deficiency, and in this supplement, they are used to add freshness to the product from the antioxidant content.
This ingredient also adds vitamin E, made from sunflower oil, to improve skin, brain, and nerve health.
#5 Chondroitin sulfate
Chondroitin sulfate is considered a building block of the cartilage that surrounds our joints and is regularly used to combat pain in patients with osteoporosis.
This ingredient is also thought to help slow the breakdown of cartilage around joints which can help support the overall health of your joints.
Is Modere Trim Safe to Use?
Modere Trim is considered safe to use because of its health-boosting ingredients. It is a supplement aimed at fat burning, and while it may not aid in dramatic fat loss for some, it may help you lose a few pounds.
The supplement uses natural and clean ingredients, which are all considered safe for human consumption, and it can offer several health benefits to its users.
It is always important to follow the instructions on the supplement packaging and never take more than is advised each day.
If you do take too much, speak with a healthcare provider. If you suffer adverse effects, stop taking the supplement immediately.
In very rare cases, supplements may cause allergic reactions. In the case of a mild allergic reaction, characterized by hives, rash, itching, sneezing, watery eyes, and a scratchy throat, stop taking it and seek medical advice.
What Are Modere Trim Benefits?
This supplement claims a range of benefits from weight reduction to overall health. You can explore the advantages to determine whether the fat-burning pills are suitable for your personal goals.
Below are the benefits of taking Modere Trim:
#1 Boosts fat metabolism
Fat metabolism is the process of breaking down fats in your body. The oxidation of fatty acids can help you burn stubborn fat, especially deep in the abdomen. Ingredients like conjugated linoleic acid and collagen may boost this process and help you build muscle at the same time.
#2 Joint health
This supplement may replenish your joints and slow down their degeneration. Stronger joints mean you can go for longer walks, exercise regularly, and experience less pain as you age. Chondroitin sulfate is the ingredient responsible for building connective tissue – a cushion for your joints.
#3 Reduces fat cells
Fat cells act as storage for triglycerides, which are types of fat found in your blood. Conjugated linoleic acid, as well as sunflower seed oil, can help reduce these fat cells and readjust your body composition.
To enhance the effectiveness of this supplement, aim to drink more water. Research suggests that water also flushes out fat cells by inducing hydrolysis – a process that helps to eliminate stored fat.
#4 Muscle toning
Losing weight without losing muscle is possible if you consume the right nutrients, especially collagen and hyaluronic acid. These ingredients, especially HA, can encourage muscle stem cells to repair themselves and fuel muscle growth
Collagen also stimulates muscle proteins such as creatine. Studies have proven that collagen and creatine can increase your muscles, build strength, and fuel muscle recovery after intense exercise.
What Are the Side Effects and Cons of Modere Trim?
The Modere Trim supplement does not list any side effects on the packaging or the website; however, weight loss supplements generally come with some side effects.
Below are the side effects and cons of this supplement:
#1 Not suitable for vegans and vegetarians
Vegans and vegetarians won't be able to take this supplement because it contains hyaluronic acid made from chicken cartilage. Collagen is also a non-vegan/vegetarian ingredient, so it's always best to check the ingredients label beforehand.
#2 Stomach issues
It's possible that you could get stomach issues such as bloating, slow bowel movement, or constipation. These side effects are common when taking new supplements, as your body needs time to adjust.
Other potential side effects include headaches, fatigue, diarrhea, nausea, and vomiting.
#3 Not keto-friendly
Modere Trim is not considered keto-friendly due to the presence of carbohydrates in the supplement. Consuming too many carbs can break ketosis in your body, which slows down weight loss.
How Much Does Modere Trim Cost?
The price of Modere Trim depends on whether you have a subscription and where you purchase it from.
For example, you can buy single-use packets on Amazon for $70.99 or a bottle on their official website for $109.99. With a subscription, it is between $93.49 and $104.49 since you save 15% on the original price.
They also sell sets of Modere Trim combined with other products and sometimes have sales or promotions, so the most accurate information is on their website and Amazon.
Modere Trim vs Competitors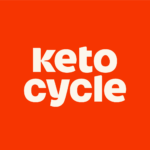 Pros
Increases fat burning in body
Helps speed up the switch into ketosis
Suppresses appetite
Boosts mental clarity
Improves energy levels
Helps the body stay nourished and hydrated
Repairs joints
Stimulates muscle growth
Promotes heart health
Increases metabolism
No added sugar
Improves muscle tone
Rejuvenates the skin
Supports health of joints
Zero sugar
Lemon flavor
Cons
Not suitable for anyone with milk or dairy intolerances or allergies due to whey content
Not vegan
Proprietary blend
Not FDA-approved
May not contain enough weight loss ingredients
Not suitable for vegetarians or vegans
FAQs
What Modere Trim flavors can I find?
Modere Trim comes in six flavors. These flavors include lemon, salted caramel, coconut lime, vanilla, chocolate, and mango.
What is the recommended Modere Trim daily dose?
The daily dose of this supplement is one tablespoon per day, taken orally. It is recommended that you take it in the morning.
What is the price of Modere Trim?
The Modere Trim cost varies depending on whether you subscribe or not. To buy Modere Trim without a subscription, it is $109.99. With a subscription, it is between $93.49 and $104.49.
Where can I buy Modere Trim?
You can purchase Modere Trim on the Modere website or Amazon.
How We Tested
Choosing a supplement that can help you reduce body fat mass and overall body weight can be difficult with so many options on the market.
In choosing the supplements we review, we take a few things into consideration. We have summarized each of them below.
Science-backed ingredients 7/10
We look out for ingredients that help accelerate fat reduction, burn fat cells, and adjust body fat composition, as well as the research that backs this up.
The supplements offered by Modere Trim work to increase fat loss using ingredients that have been researched. Though results and the efficacy of some ingredients in these supplements may be mixed, studies show that CLA may help reduce fat.
Positive user experiences 6/10
For many products, user experiences will be mixed, and so we look out for products where the positive reviews generally outweigh the negative ones.
The reviews of this supplement are mixed, with most of the positive reviews being displayed on the Modere website. On other selling platforms, some users have not had success in using these dietary supplements, while others have.
Value for money 7/10
When we choose our products to review, we ensure that they have good value for money and that you're spending money on something that is considered worth it.
The Modere Trim product could be considered a little expensive, but a subscription does reduce the cost. There is some concern as to the ethics of this company due to its MLM-like structure.
Word From Our RD
Supplements that support losing weight and burning fat are a useful addition to your diet. A supplement that pushes the body to burn more fat can help speed up your weight reduction journey.
On any diet, a calorie deficit is the number one goal. Eating a reduced number of calories means that you are taking in fewer calories than you are burning, helping you shed the pounds quickly.
In addition to a calorie deficit, getting more active can help you burn even more calories than you take in. It can also help you maintain muscle mass as you lose weight.
Adding a dietary supplement to this mix that aids the body in burning fat and slowing fat production can help your body get rid of excess fat and reduce overall weight. These dietary supplements help to specifically target fat in the body.
Reducing fat is also good for your health because it can help reduce your risks of several cardiovascular diseases, like heart disease, reduce your risk of a stroke, and improve your energy levels.
Reducing fat is great for your diet and can help you slim down and feel good about yourself. It can also help significantly improve your quality of life and general health.
Conclusion
The Modere Trim supplements are designed to aid in fat loss as well as help improve the health of the joints, muscles, hair, skin, nails, and eyes.
The ingredients in this product have been proven to have some efficacy in aiding people in weight reduction as well as supporting the health of joints. Some research gives mixed results.
This product may help you lose weight and reduce overall fat in the body if combined with a calorie deficit and increased exercise.
Last update:
July 31, 2023
8 min read
1078 Views
0 Reviews