Modere Burn Review: Should You Try This Fat Burner?
Last update: July 27, 2023
8
653
0
Those having trouble losing weight might turn to weight loss supplements for a speedy solution, but can diet pills support weight loss? This article discusses the weight loss supplement Modere Burn to uncover its pros and cons for helping people lose weight.
Are you unhappy with your current body weight? Do you want to see results fast? If so, you've likely stumbled upon weight loss products that supposedly aid the journey. The question remains whether these so-called diet pills can help you slim down and lose fat.
Modere Burn is among many supplements that might aid the fat-burning process, but before you spend money, read our review. This article discusses the pros and cons of using Modere Burn to boost your weight loss journey. Will it help you shed a few pounds? Find out here.
What Is A Modere Burn?
Contributes to weight loss by improving lipid metabolism
Helps improve body composition
Helps burn more calories at rest and during exercise
Learn More
Pros
All plant-based ingredients

Supports healthy blood sugar levels

May increase calorie burning

May inhibit fat absorption

Boosts fat metabolism

Helps reduce unwanted cravings

May aid in appetite suppression

May improve muscle tone

No animal testing
Cons
Caffeine content may cause adverse effects

Expensive for long-term use
Modere Burn is a scientifically-formulated thermogenic supplement from the consumer products company Modere. It contains plant-based, fat-burning ingredients that reportedly work by boosting fat metabolism to help you burn more calories to speed up weight loss.
It comes in capsules and is designed to accompany a calorie-responsible meal plan and training regimen. It doesn't promote significant weight loss, but it may help reduce fat mass and improve body composition, helping you lose weight faster than diet and exercise alone.
Fucoxanthin, berberine, and green coffee bean extract are among the key ingredients in the supplement that encourage fat oxidation and healthy blood sugar levels while heightening energy levels. This dietary supplement is purposely designed for use alongside a healthy diet and workout regime.
Who Is Modere Burn for?
Modere Burn is made to support people in losing weight. Therefore, it is for those who want to say goodbye to stubborn fat and improve their overall body composition. According to the official Modere website, this product is only recommended for adults over 18.
Modere Burn might benefit those who can't seem to lose weight no matter what. Regular physical activity and a calorie-controlled diet are necessary for success with this product. It might give those already practicing healthy habits a little boost to reach their weight goals.
It is not for pregnant and breastfeeding women or people who are sensitive to caffeine. You must check with your doctor before trying Modere Burn if you are taking medication or have high blood pressure, diabetes, or any other health condition that might affect its safety.
How Does Modere Burn Work?
Modere Burn is a thermogenic supplement. Thermogenics produce heat in the body through metabolic stimulation, which can increase metabolic rate and promote fat burning. Modere Burn contains a combination of ingredients with individual properties that aid these processes.
Raising your metabolic rate can increase calorie burning while at rest and during exercise. Burning more calories results in fat loss, as it prevents fat accumulation. Caffeine from coffee bean extract and green tea leaf extract are among the fat-burning ingredients.
How to Use Modere Burn?
The suggested use for this dietary supplement is to take 1 capsule up to 3 times a day. You should take it with your meal and a large glass of water. You can also take a serving at snack times, but you must allow 3–4 hours between doses and never exceed the 3-capsule limit.
It's no good eating junk food and expecting this pill to work. You need to include it as part of a calorie-controlled, well-balanced diet. It is also designed for use alongside adequate training.
Modere Burn Key Ingredients
All Modere Burn ingredients are derived from plants, making it a natural dietary supplement. We have identified 3 essential ingredients that help make this product effective. Keep reading as we review the benefits of vitamin C, chromium picolinate, and ThermoBlend.
#1 Vitamin C
Vitamin C (ascorbic acid) is a potent antioxidant that helps your body protect itself from free radicals. It has several other benefits for your body, including promoting skin health. Getting plenty of vitamin C will boost your immune health and keep you fit to tackle your workouts.
It can also aid weight loss, as studies show that those with adequate vitamin C intake can lose weight easier than those with a vitamin C deficiency.
#2 Chromium
Chromium picolinate is a form of the mineral chromium, which is commonly found in supplements. It is known to promote appetite suppression, which can prevent you from overeating. It also supports healthy blood sugar levels by improving how your body uses insulin.
#3 ThermoBlend
ThermoBlend is a combination of ingredients with various properties. It includes natural caffeine from green coffee bean extract, which can reduce body fat percentage and lipid metabolism, and green tea leaf extract to reduce waist circumference and total cholesterol levels. Berberine also decreases cholesterol levels and lowers the risk of weight gain.
Other ThermoBlend ingredients include cordyceps mycelium, kelp extract, Chocamine, olive fruit extract, guarana seed extract, allspice fruit, cassia cinnamon bark, ginger root, and natural flavor.
Modere Burn Pros
You can assess the main pros and how it might benefit you before you buy Modere Burn. Taking dietary supplements can bring advantages to your overall health and well-being. Fat burners are specially tailored to help you lose weight while healthy eating and exercising.
Here are the pros of using Modere Burn:
#1 Might boost metabolism
These weight-loss capsules are designed to increase your metabolism. Thermogenic supplements work by increasing heat in the body to speed up your metabolic rate. A faster metabolism encourages your body to tap into reserved fat stores and burn that fat for fuel.
#2 Increases energy
Modern Burn will increase your energy levels, primarily due to the natural caffeine content. Caffeine is a stimulant that naturally increases alertness and energy. Having the energy to keep active throughout the day ensures you're always moving your body and burning calories.
#3 Reduces cravings
Some of the Modere Burn ingredients aid appetite suppression, which stops you from feeling hungry and, in turn, reduces cravings. Hunger pangs and cravings make weight loss more challenging, so eliminating this threat will help you stay on track with your healthy diet.
Modere Burn Cons
Weight loss products can support your efforts, but there are still some drawbacks to think about. Before you buy Modere Burn, consider the ingredients and possible side effects that might arise, along with the expense if you have a budget to maintain.
Here are the cons of using Modere Burn:
#1 Contains caffeine
3 capsules contain 180mg of caffeine, about the equivalent of two cups of coffee. While many people can tolerate this amount without side effects, others might be sensitive to the high dose. Caffeine can cause anxiety, headaches, fast heart rate, restlessness, and insomnia.
#2 Might cause digestive issues
Most people can tolerate thermogenic supplements without adverse effects, but some can experience digestive issues. Some Modere Burn customers have reported digestive complaints, including constipation, diarrhea, upset stomach, nausea, and abdominal pains.
#3 Expensive
Weight loss takes time, especially if you want to do it in a safe, healthy, and sustainable way. So, you might wish to take a supplement for the duration of your journey to accelerate progress. These supplements are expensive if you want to continue using them long-term.
What Are the Side Effects of Modere Burn?
Weight loss products always come with a risk. Before including a supplement in your routine, you must check the ingredients list and the doses. Modere Burn contains natural ingredients which are safe for most people, but there are always exceptions.
Most users who report side effects describe stomach-related side effects. These include stomach cramps, nausea, diarrhea, and constipation. Other likely side effects are those associated with caffeine, such as headaches, irritability, nervousness, and a fast heartbeat.
Check with your doctor before trying Modere Burn or any other weight loss products, especially if you have any health conditions. They can assess the ingredients and determine whether they are likely safe for you, given your medical history and current health status.
How Much Does Modere Burn Cost?
At the time of writing this Modere Burn review, the cost is $64.99 for 1 bottle containing 90 capsules. That works out as a 30-day supply if you take 3 capsules daily. You can subscribe and join the VIP list to lower costs, saving you up to 15% daily.
Modere Burn offers a 30-day money-back guarantee, excluding the cost of shipping.
FAQs
Is Modere Burn safe?
Modere Burn appears to be generally safe to use. However, you should always urge caution when using supplements that claim to aid weight loss. Modere Burn may cause stomach-related side effects in some people and caffeine-related side effects like headaches.
How long does it take to see results with Modere Burn?
Everyone loses weight at a different rate, so it's unclear how long it will take to see results with Modere Burn. Those who use this product in conjunction with a good diet, adequate calorie intake, and regular physical activity are likely to see results sooner than those who don't.
Is Modere Burn legit?
Yes, Modere Burn is a legitimate thermogenic product designed to aid the fat loss journey by increasing calorie burn. Modere is a US-based consumer products company that makes health and wellness products that focus on clean ingredients and helping people lead a clean lifestyle.
Modere Burn vs. the Alternatives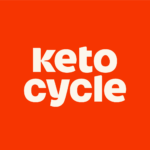 Pros
Curbs appetite
Alleviates keto flu symptoms
Increases energy levels
Increases fat burning
Contains essential electrolytes
No fillers, additives, or preservatives
Chocolate and vanilla flavors
Increases calorie burning
Increases energy levels
Reduces unwanted cravings
May suppress appetite
Natural, plant-based ingredients
No animal testing
Increases energy levels
May improve exercise performance
Improves focus and concentration levels
Natural ingredients
Cons
Not suitable for vegans as it contains collagen and whey protein
High caffeine content
May cause some adverse effects
Expensive
Caffeine content may cause adverse side effects
Expensive
How We Tested Modere Burn
You can only assess the effectiveness of supplements after using them for a sufficient amount of time. It might take a couple of months to see how a supplement affects your body. We rated the following factors as part of our testing while writing our Modere Burn review.
Quality 8/10
Modere Burn contains high-quality, plant-based ingredients, most of which appear promising to aid weight loss. These ingredients have been purposely chosen to boost metabolism, break down fat cells, and give you energy.
Effectiveness 8/10
You can't rely on supplements to get you your dream body. Losing weight requires time, effort, and commitment. These supplements will be more effective if you partake in other activities that help you burn calories, such as long-distance running and walking a mile every day.
Price 6/10
The price lets this product down slightly. While 1 bottle contains 90 capsules, it will only last you around a month if you want to take the full recommended dose. You should rethink your budget before joining the subscription plan and committing to monthly supplements.
Brand reputation 8/10
The Modere company prioritizes clean ingredients that aid human health without harming the environment. They operate a "live clean" philosophy and formulate products without controversial chemicals and compounds. The brand is also certified cruelty-free.
A Word From a RD
Fat burners and thermogenic supplements can contribute to weight loss results by increasing the resting metabolic rate (RMR). The effectiveness, however, depends on the active ingredients they contain and the combination of elements within the formulas.
Many ingredients are chosen for their unique properties. Caffeine is a popular ingredient that induces short-term thermogenic effects and increases fat oxidation. Green tea contains catechins that may boost metabolism and stimulate the body to burn fat.
Remember, you should always use supplements with caution and refrain from relying on them to reach your body goals. Instead, focus on eating well and staying active with daily walks and other activities you enjoy. These components will help you shed pounds more sustainably.
Conclusion
There are many weight loss supplements, such as Leanbean, Trimtone, VidaSlim, Lipozene, PhenQ, and others. But does Modere Burn work?
The Modere Burn supplements are filled with natural, fat-targeting ingredients that primarily work by increasing the metabolism. This supplement might help you burn more calories if you combine it with regular training sessions and watch your diet and caloric intake.
Last update:
July 27, 2023
8 min read
653 Views
0 Reviews