Makepoop Review: Is It the Fiber Fix You Need?
Last update: September 27, 2023
17
66
0
Fiber-iffic and fantastic! Let me tell you more about Makepoop, the viral fiber sensation.
When you're struggling to go to the toilet, daily life can be a nightmare. Putting on your favorite jeans is a struggle due to severe bloating, and the cramps can distract you from focusing on work, studying, or family life.
One new product claims to resolve all these issues while killing sugar cravings and helping keep your hunger at bay. I discovered Makepoop on TikTok while searching for something to improve my digestive health. After seeing all the reviews, I wanted to give it a go to see whether it could (very literally) make me poop.
To really put it to the test, I documented my experience with this viral fiber supplement, including the health benefits and side effects I experienced. Ready to join the fun?
What Is Makepoop?
Supports good gut health
Fights constipation and bloating
Improves body detoxification
Cleanses the gut
Reduces sugar cravings
Boosts energy
Improves sleep quality
Relieves skin issues
Learn More
Pros
Sugar-free

Delicious strawberry and tropical fruit flavor

Easy to use and fast-working

Free US delivery
Cons
Relatively expensive

May cause minor digestive side effects

Must be taken regularly to see results
Makepoop is a fiber supplement designed to help improve your gut health. As a bulk-forming laxative, the supplement completely cleanses your colon of harmful toxins, waste, and food that your body is struggling to digest.
This ensures that you can have regular bowel movements and fights the constipation, bloating, excess gas, and stomach cramps that often occur when your gut is in digestive distress.
With the main ingredient being psyllium husk fiber, Makepoop is also effective for maintaining stable blood sugar levels and keeping you fuller for longer. And according to the brand, you're less likely to experience those pesky sugar cravings that so often lead to overeating.
Why I Decided to Try It and Makepoop Quiz
As someone with irritable bowel syndrome (IBS), I've always struggled with my digestive health.
However, over the past few months, I've noticed it becoming worse, with the bloating and stomach pain sometimes getting unbearable. Plus, I've been struggling to go to the bathroom, often going days without a bowel movement.
I decided that enough was enough, so I started looking for a solution. Like 95% of people in the US, I also seem to struggle to meet my recommended daily fiber intake through diet alone, which is an essential nutrient for healthy digestion. However, I heard that taking fiber supplements is the easiest way of moving your bowels, reducing constipation and bloating.
Scrolling on TikTok, I coincidentally (I guess even my algorithm knew what I needed) came across Makepoop, a relatively new product on the market that promises to alleviate many of the issues I'm facing.
Before purchasing Makepoop on their official website, I was invited to take a short quiz. I gave it a try even though it was optional. I won't spoil it, but I can tell you that I wasn't disappointed. It made me laugh so hard, I highly recommend trying this quiz yourself.
How Did Makepoop Work for Me? My Journey in Detail
After purchasing the strawberry-flavored option, it took just a few days to arrive, even with the company's free delivery service. I was pleased to see that the packaging was compact yet sturdy, so I could take it in my bag to work or away on trips.
I also found Makepoop to be pretty easy to use: just add a scoop (you'll find it in the tube) to a glass of water, stir, and the powder should dissolve instantly. The instructions state that you can drink it before or after meals, but I chose to do it about 30 minutes before my meals to prevent myself from overeating.
As per the recommendations, I took it twice a day for a month and really put it to the test. Here's a breakdown of the results I noticed on a weekly basis:
Week one
The manufacturer suggests that the supplement should start working within the first 24–72 hours of taking it, which was indeed the case for me.
I began to feel that familiar rumbling in my stomach at around the 24-hour mark and had a bowel movement shortly after. Although I could go to the toilet slightly more often, I still felt bloated after eating but was pleased to start seeing results, even in such a short time.
Week two
The second week of consistent use of Makepoop brought even more noticeable changes.
My stools started to become softer, making them easier to pass, and the bloating began to ease. I realized that I was no longer craving sugary desserts straight after a meal. Instead, I felt full, satisfied, and energized, right until my next meal.
Week three
I experienced the most impressive changes during Week 3.
My bloating and cramps nearly disappeared, and visiting the bathroom was no longer a chore I dreaded. Even my skin began to look clearer, which was a "side effect" I wasn't expecting but nevertheless enjoyed.
Week four
By the final week, I was highly impressed with the results of my trial. As a result of my gut being fully detoxified, I felt lighter and leaner, and even my self-esteem increased.
Of course, I chose to extend the use of the supplement because the results speak for themselves. I no longer break out with troublesome acne on the chin and cheeks and can easily go about my day without that bloated feeling that comes with constipation.
Overall, I'd highly recommend Makepoop for anyone suffering from poor digestive health or those struggling with IBS symptoms.
However, it's important to consider the fact that this is based on my personal experience, and results may vary depending on your unique digestive needs, lifestyle, and diet.
What Makes Makepoop Different From Other Fiber Supplements?
One of the reasons that Makepoop stood out to me when looking for a fiber supplement to try was its fruity flavor. Many fiber supplements have a repulsive earthy flavor that can discourage you from taking them consistently, meaning you won't experience the benefits.
Makepoop made me feel like I was having dessert before eating. And the best part? It was the kind of dessert that you could enjoy without worrying about extra weight or how unhealthy it is.
Upon reading the ingredients, it was clear that Makepoop only uses only natural ingredients, such as psyllium husk, stevia, or crystallized lemon. As a health-conscious consumer, I was sure that it wasn't packed with additives and harsh chemicals that may not be fully safe.
Furthermore, unlike some other supplements on the market, Makepoop isn't a capsule. Instead, it comes in the form of an easy-to-mix powder that I could add to water and enjoy as a refreshing sweet treat.
It's important to mention that this supplement doesn't contain added sugar like some supplements do, which can disrupt your digestive system even more.
And let's not forget their brand image, which is a colorful, funky, and inviting vibe.
What Are the Benefits of Makepoop?
While testing (and tasting) Makepoop, I noted several benefits for my digestive system, skin health, and even my appetite. Here are some advantages I noticed with this fiber supplement:
#1 Helped me get regular bowel movements
As I mentioned, one of the main benefits of Makepoop is that it completely changed my bowel movement pattern. Before, I could only go every few days, which left me feeling bloated and sluggish. After just one week, my bathroom trips began to stabilize, and now it's no longer difficult or painful to completely empty my bowels.
#2 I said goodbye to bloating
Having regular bowel movements means I no longer suffer from a bloated belly that caused me so much distress.
Makepoop completely clears undigested food and harmful bacteria that usually lead to poor gut health, but it hasn't left me with constant diarrhea as some harsher laxatives do. This was a huge benefit as I have IBS-C.
#3 I've noticed a positive change in my energy levels
Thanks to the lack of bloating, I no longer feel sad and sluggish and instead have more energy than ever.
Plus, I feel that the psyllium husk used in this supplement fiber stabilized my blood sugar levels, meaning I don't have energy crashes throughout the day. I also sleep better and more comfortably, so I'm much less fatigued and more productive each morning.
#4 My cravings reduced dramatically
Along with preventing blood sugar crashes, the supplement also keeps me fuller for longer after each meal. This has really helped with those afternoon sugar cravings I usually get, and this means I can hit the gym after work without feeling hungry and fatigued at the same time.
When it comes to dinner time, I no longer crave salty, high-fat fast foods and instead eat a range of healthy foods that keep my body fueled and my gut happy.
#5 My skin looks way better
An unexpected benefit of Makepoop is that it helped solve my skin issues.
It's proven that having poor gut health can trigger skin inflammation, causing conditions like dermatitis, psoriasis, dandruff, and acne.
Although I don't want to brag, I no longer suffer from breakouts before my period, and that was an unexpected but pleasant benefit of Makepoop.
4 Downsides of Makepoop
Like with any dietary supplement, I did notice a few downsides, along with some areas where I think Makepoop could be improved. I've explained my thoughts below:
#1 My body needed some time to adjust
I've never taken a gentle laxative supplement before, which means that it did take a while for my body to get used to the influx of fiber. This probably wasn't helped by the fact that my old diet was quite low in fiber.
For instance, my bloating didn't clear up straight away, and if anything, I felt slightly more bloated for the first few days. However, by the second week, this seemed to clear up completely.
#2 I had to remember to take it regularly
For best results, it's recommended to take one scoop of Makepoop twice a day. Although I could take it with me on the go, and it dissolved easily in my water bottle, there were a few times when I nearly forgot to take it while busy at work.
During the first week, for example, I didn't take my second dose on the third day, which may be why it took a little longer for my bloating to reduce.
#3 The intense taste didn't appeal to me at first
If, like me, intense flavors aren't your favorite, then you may struggle with this supplement. Makepoop has quite an intense sweet taste due to the inclusion of stevia leaf extract, which is also something I've never encountered before. In the end, I grew to like it after a few weeks and was glad to find that it wasn't too artificial.
However, Makepoop comes in two flavors, strawberry and tropical fruits, so you have a choice.
#4 You might experience minor side effects
Nearly all dietary supplements come with some side effects that you can't avoid.
This is the case especially with fiber supplements, particularly if you don't get enough fiber anyway. For example, as I already mentioned, you may experience some bloating, gas, and stomach cramps at first, along with some mild nausea or diarrhea.
Psyllium husk can also trigger an allergic reaction for those sensitive to the substance, with symptoms such as itchy skin, rashes, eye irritation, or shortness of breath. In this case, you should stop using the supplement immediately. If you experience side effects for an extended period, then it's important to contact your doctor as soon as possible.
Makepoop Ingredients
To help me understand how this fiber supplement works, I took a closer look at the "Supplement Facts" label on the back of the packet, which gave me an indication of everything that Makepoop contains. Here's a breakdown of each natural ingredient:
#1 Psyllium husk powder
Psyllium husk powder is a natural dietary fiber extracted from the Plantago ovata plant.
Containing both soluble and insoluble fiber, this gentle laxative ingredient softens and adds bulk to stools, making them easier to pass. Psyllium husk is, therefore, an effective treatment for promoting regularity, both relieving diarrhea and fighting constipation.
#2 Crystallized lemon
Crystallized lemon is generally used as a natural flavor enhancer in dietary supplements and contains no artificial flavors or colors. Made from real lemon juice, it's packed with nutrients like heart-healthy vitamin C and fiber that lower your risk of heart disease and stroke.
Due to their soluble fiber content, lemons have been shown to improve gut health while also reducing blood sugar levels by slowing the digestion of sugars and starches.
Furthermore, eating citrus fruits may reduce your chances of developing cancer, although some of the studies I read were only conducted in test tubes, so they may not have the same effects on the human body.
#3 Citric acid
Citric acid is often added to dietary supplements to help stabilize the active ingredients and enhance their taste. This manufactured form of citric acid not only contributes to Makepoop's delicious flavor but also has several health benefits.
For instance, I was impressed to find that it increases the bioavailability of essential nutrients, which means your body is better able to absorb and benefit from them. It also helps with energy metabolism, easily turning your food into energy that the body can use.
#4 Stevia leaf extract
Made from the leaves of the stevia plant, stevia leaf extract is a sugar substitute that is around 200–400 times sweeter than regular table sugar. Unlike many sweeteners, stevia contains no artificial ingredients and can help those with diabetes manage their insulin and blood glucose levels.
A study also found that it may lower levels of "bad" LDL cholesterol while increasing "good" LDL cholesterol, benefiting your heart health too.
#5 Sea salt
Sea salt undergoes minimal processing and contains small amounts of essential minerals like calcium, iron, and potassium. Since it is made from sodium chloride, sea salt may also aid digestion. This is because it facilitates easy absorption of nutrients into your intestines after they've been broken down during the digestive process.
Sodium also plays a key role in balancing your fluid levels, so failing to consume enough can lead to dehydration and water retention. This is important, as when your body holds water, you may feel more bloated. Proper fluid balance also helps to maintain healthy blood pressure, meaning that consuming sea salt may protect your heart health.
Makepoop User Reviews
To get a true feel for the effectiveness of dietary supplements, it's important to look at a range of opinions from those who have tried them. Not every fiber supplement will work for everyone, so here are some reviews that detail other customers' experiences with Makepoop:
Review from Sarah
Rating: ⭐⭐⭐⭐⭐ (5/5)
Makepoop caught my eye after I saw it all over TikTok, and I must admit, it's a game-changer! In spite of my skepticism, the supplement helped me with irregular bowel movements and bloating. My digestive regularity improved significantly within a week. I also find it incredibly easy to incorporate into my daily routine, as I simply mix it into my morning smoothie. No bloating, no discomfort, just smooth sailing. Makepoop helped me achieve the gut health I've been aiming for. A definite recommendation!
Review from Alex
Rating: ⭐⭐⭐ (3/5)
I had high hopes for Makepoop after all the TikTok hype, but my experience has been mixed. On a positive note, it's easy to use, and I'm incorporating fiber into my diet without struggling. The results, however, haven't been as dramatic as some people claim. In terms of digestion, it has improved slightly, but not as much as I had hoped. Despite the fact that it might work better for others, I haven't seen it significantly change my life.
Makepoop Cost
Although Makepoop is a relatively expensive supplement, the manufacturers offer plenty of bundles and discounts that, considering the health benefits it offers, make the product great value for money, in my opinion.
Below is a more detailed cost breakdown of what you can expect to pay when purchasing through the Makepoop official site. Remember that prices may vary based on Makepoop's current promotions, and these are the prices I found when writing my review:
1 bottle: $69.99
3 bottles: $137.97 ($45.99 per bottle)
6 bottles: $167.94 ($27.99 per bottle)
As you can see, the more bottles you buy at once, the more money you'll save. Plus, choose the "subscribe and save" option, and you'll receive 65% off, with 6 bottles delivered every 6 months. Makepoop also offers free 2–5-day US shipping and a 30-day money-back guarantee so that you can try it out risk-free.
Comparison Table
Comparison Winner: Makepoop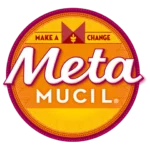 Pros
Sugar-free
Delicious strawberry and tropical fruit flavor
Easy to use and fast-working
Free US delivery
Natural laxatives effectively treat constipation
Offers a 60-day money-back guarantee
Backed by scientific research and lab-tested
Promotes digestive health
Supports heart health
May lower cholesterol
Cons
Relatively expensive
May cause minor digestive side effects
Must be taken regularly to see results
Not vegan-friendly
Only suitable for short-term use
May cause symptoms such as gas
Contains artificial sweeteners
Contains artificial flavors
How I Tested Makepoop
With such a wide variety of fiber supplements on the market, how do you know that Makepoop is the right one?
I wanted to give you a chance to decide whether this supplement is good value for money, so I tested it in 4 particular areas before making a recommendation.
Quality 10/10
To ensure that supplements are high-quality, I generally look at their ingredients, packaging, and how they are manufactured. It's not often I give products full marks, but I feel that Makepoop fully deserved it in this area. The supplement uses a great quality source of psyllium husk fiber, along with other natural ingredients that make it safe and effective for use.
As well as being sugar-free, organic, and made without artificial colors or flavors, the packaging was also sturdy and visually appealing,
Effectiveness 9/10
Not all fiber supplements are effective in fighting tummy troubles, and some can actually cause further stomach upset. However, I found that the natural ingredients in Makepoop gave it a gentle laxative effect, which was highly effective in clearing out my body and restoring regular bowel movements, keeping in mind that I struggle with IBS. These results also appeared pretty quickly, after just 24 hours.
Price 8/10
The best dietary supplements tend to be on the pricier side due to their inclusion of natural, organic ingredients and high-quality manufacturing practices.
Makepoop is no exception to this, but I feel that the price is worth it for the benefits I experienced. I'd recommend purchasing supplements from their official websites so that you can see any discounts or promotional offers.
Brand reputation 9/10
Although Makepoop is relatively new, the brand seems to attract many positive reviews that support the product's quality, along with the customer service.
The company is also highly transparent about the ingredients that they use and their manufacturing practices, another indication that they are trustworthy and reputable.
A Word From Our RD
As a type of carbohydrate, fiber cannot be broken down and instead passes through the body undigested. This makes it an essential nutrient for maintaining good gut health, regulating blood sugar, and stabilizing your hunger levels.
Although it's recommended for women to eat 25 grams of fiber per day and men 38, many of us don't meet this intake. That's where dietary supplements come in, which contribute to your daily dose of fiber in capsule, powder, or gummy form.
However, you shouldn't rely on supplements alone for fiber, as you may be missing out on other important vitamins and minerals. Try to eat fiber-rich foods that benefit your heart health, like leafy greens, berries, bananas, whole grains, nuts, avocados, and even dark chocolate.
FAQs
Where to buy Makepoop?
To ensure that you're getting a legitimate product, you should buy Makepoop directly through their official website.
How long does it take for Makepoop to work?
You should begin to see more regular bowel movements within just 24–72 hours of first using Makepoop. You'll need to continue taking the supplement regularly for a few weeks to completely eliminate bloating, constipation, and sugar cravings.
How often should I use Makepoop?
It's recommended to take Makepoop twice per day before or after a meal by mixing one scoop into water.
Can I drink coffee with Makepoop?
Before taking Makepoop, you should wait between 30 minutes to an hour after drinking coffee or other caffeinated beverages. If you take the supplement straight away, you may encounter digestive discomfort. This also ensures that the fiber within Makepoop has plenty of time to start working.
Can I take Makepoop if I have IBS?
Makepoop is suitable for some types of IBS. For instance, it is an excellent choice for IBS-C (with constipation), as the supplement helps increase your soluble fiber intake. However, it's not recommended to use Makepoop if you have IBS-D (with diarrhea). Before purchasing any supplement, we'd strongly advise consulting your doctor, who will confirm whether it is suitable for your needs.
Conclusion
After putting Makepoop to the test, I'd really recommend it to others looking to relieve bloating, get rid of constipation, and restore regular bowel movements. It contains natural, scientifically-proven ingredients that helped to kill my sugar cravings and cleansed my body from the inside out, boosting my confidence in the process.
Although it took a while to adjust to the boost of fiber, the side effects soon disappeared, and it was well worth enduring them for the results I got. However, not all fiber supplements will work the same for everyone, so I'd advise you to consult a healthcare professional before taking any new ones.
Last update:
September 27, 2023
17 min read
66 Views
0 Reviews