Lasting App Review: The Only Secret to Long-Lasting Love?
Last update: September 6, 2023
8
887
0
How can the Lasting app help you solve relationship puzzles?
Have you ever struggled to salvage your relationship and rekindle the emotional connection with your partner? You might have opted for a marriage counseling app to help you reconnect and mend your relationship.
Some couples use counseling apps for conflict resolution tools and to strengthen their interactions. However, sometimes it can take time to choose the app that perfectly suits you and your partner's needs. One such app is Lasting.
Read through my Lasting in-depth review that looks into the app's functions, benefits, and whether it suits you and your partner.
What Is the Lasting App?
Helps long-distance couples to communicate better and more frequently
The topics provided in the app help partners introspect their relationship
Acts as a conversation starter for couples
Learn More
Pros
Educational content is easy to navigate and comprehend

Offers Zoom workshops

7-day free trial
Cons
The free version only has one learning module

Doesn't replace face-to-face therapy
The Lasting app is a counseling tool that helps couples stay on the same page while navigating through complex relationship topics.
It has educational resources, workshops, and learning modules that give the impression of in-person couples counseling, which helps improve relationships quickly.
Although the Lasting app is advertised as a couple's counseling program, it has no option to speak with a professional therapist as it uses an AI bot known as the 'Lasting Coach' to guide its users. It highlights how emotionally-based relationships are and features learning modules with various topics and live Zoom workshops.
It offers educational material that helps couples air their issues, note all the behaviors that lead to a lasting marriage, and discuss them candidly.
It's suitable for those who want to improve their marriage, emotional health, and well-being. Lasting is part of Talkspace, the world's pioneer in online therapy, and has content from research studies that support the importance of a healthy relationship.
Who Is the Lasting App for?
The Lasting app is for people who value their mental and emotional well-being. In my opinion, it is a valuable tool for individuals seeking to build stronger relationships, improve their mental health, and develop self-awareness. This app offers practical tasks, insights, and guidance to help you lead a more fulfilling life and have a deeper connection with your loved one.
The app offers emotional support and helps assess each other's emotions. It combines well with in-person or online couple therapy, helps couples tackle issues candidly, and work through disagreements before considering therapy.
To simplify, the Lasting app is great for:
married couples;
those in long-distance relationship;
those who are looking for a premarital counseling;
parents.
How Does the Lasting App Work?
In my opinion, the Lasting app provides accessible and effective tools to improve couples' mental and emotional health. It combines research studies to create a program with learning modules, Zoom workshops, and educational material with easy activities and videos that you and your partner can do or follow.
Here's how the Lasting app typically works:
#1 Assessment: You start by taking a quiz to determine your unique needs and goals. You may be asked questions to determine your mental and emotional state, relationship dynamics, or areas you wish to improve.
#2 Personalized content: Based on quiz answers, the app provides personalized content. You will find modules, articles, exercises, and guided sessions tailored to your needs.
#3 Daily activities: Lasting promotes consistency with daily activities and reminders. Daily activities include journaling, reflection exercises, and communication challenges.
#4 Guided sessions: The app offers audio sessions guided by licensed therapists and mental health experts. A practical guide and strategies are presented in these sessions to help couples overcome their challenges.
How to Use the Lasting App?
To use the app, you must first take a lengthy quiz assessing the key concepts of a relationship. The initial free survey evaluates your goals for the program and your conflict resolution skills.
After the initial questionnaire, the app rates your relationship health and offers short courses for you and your partner. Although the app is couple-oriented, it allows you to take learning modules on your schedule.
Couples take the assessment comparison individually and complete multiple sections on matters concerning their relationship. You can then see each other's answers and compare them to identify the problem areas. After identifying reactive patterns and problem areas, you can receive coaching sessions in less than a day and see changes in a few weeks.
Benefits of the Lasting App
I identified some of the Lasting app's advantages from many Lasting reviews and user experience. Below are some of the app's biggest benefits.
#1 Helps to identify relationship weaknesses
Through the app, couples can take an initial questionnaire that helps assess their partner's answers on the relationship's progress.
Though the app has a lengthy quiz, it helps couples identify relationship weaknesses and tackle deeper issues in the relationship in a positive manner. After identifying these weaknesses, you can begin receiving coaching sessions.
Research suggests that apps like Lasting easily identify relationship weaknesses and help monitor problem areas.
#2 Gives conflict-resolution tools
Lasting is a great app for conflict management in couples. It has numerous conflict resolution tools in the form of learning modules with different topics: trust, conflict, family culture, money, appreciation, repair, communication, emotional connection, and others.
These tools encourage thoughtfulness among couples and improve overall emotional well-being.
#3 Zoom workshops
Zoom workshops are available in either live or prerecorded sessions conducted by relationship experts. Though the app doesn't have one-on-one counseling, you can get many wonderful insights from the Zoom workshops.
During them, couples can take guided sessions together. There's also a chat box available for partners to interact with licensed therapists.
Some workshop examples are "Overcoming Resentment" and "Healing Toxic Conflict," which open a couple's communication lines and make healthy marriages work.
#4 Lots of educational material
The app has complete, easy-to-understand educational material that promotes healthy relationship habits. The screen also has information on upcoming workshops and app-recommended content. The Lasting app offers daily relationship guides and habit reminders that encourage mindfulness and selflessness.
It is a beautifully thoughtful program that helps assess each other's emotions. The app also has a parenting guide.
Cons of the Lasting App
From user experience and reviews by verified buyers, I identified some drawbacks of this app. Below are some of the cons of the Lasting app.
#1 No live therapy option
A serious limitation of the Lasting app is that it does't push users to seek professional help when necessary.
Instead of live therapy interactions or sessions, the app uses an AI bot to guide couples and keep them accountable for their relationship's progress.
#2 Only one module is free
Lasting has a free version that offers only one module called the 'Foundation series.' This module has five sessions couples can complete to achieve a stronger relationship. However, all the remaining modules are in the premium package.
How Much Does the Lasting App Cost?
The app has a 7-day trial that offers one learning module.
Their fees feature a premium version that costs $29.99 for one month, $59.99 for three months, and $89.99 for six months.
FAQs
Is the Lasting app free?
No, the Lasting app is not free, but it has a limited free version that offers only one learning module for couples. This module has five sessions that tackle the main principles of a healthy relationship.
How do I cancel a Lasting app subscription?
If you purchased your subscription via Lasting's website, log in to your account on the "My Account" page and cancel.  If you bought it from the Google Play Store, go to the Google Play app, click "Subscriptions," and cancel. If you paid via your Apple account on iOS, open either the iTunes or the App Store app, locate your profile, tap on "Subscriptions," and cancel.
Who owns Lasting app?
The Lasting app is owned by Talkspace, the world's leading therapy app.
How I Tested the Lasting App
I rarely write reviews for products I haven't tested, and just like the other products reviewed on our website, I assessed Lasting based on its quality, effectiveness, price, and brand reputation.
Quality 7/10
When evaluating, I assess the quality by checking the app's features, customer reviews, and how it incorporates therapists compared to its competitors.
I also checked to see if the app was based on research. No client would want to use a counseling app with an AI bot that is not backed heavily by research.
Effectiveness 7/10
I tested the product's effectiveness based on customer ratings to see if customers were satisfied with the app's results.
The ratings showed a 4.5-star rating in the Google Play Store and a 4.7 rating in the Apple App Store, showing the app's effectiveness for its users.
Price 7/10
I assessed the app's pricing from the different subscriptions offered. I also checked the ease of purchase, how it compared to its competitors in terms of pricing, and if it has an affordable subscription fee.
Brand reputation 8/10
Backed by a reputable online counseling company, Talkspace, the Lasting app has affirmed itself as a counseling tool striving for healthy relationships and offering good advice.
With so many positive customer reviews, its brand reputation stays high and is improving with more users purchasing it.
Lasting vs. Competitors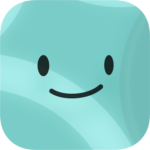 Brand
Sensa
Lasting
Talkspace
BetterHelp
Pros
Has daily lessons
Learning plans are personalized
Has quick relief exercises
Based on the cognitive behavioral therapy (CBT) method
Has Zoom workshops
Gives conflict resolution tools and educational material
Covered by some insurance plans
Offers text therapy
24/7 access to therapists
Well-qualified specialists
Cons
No video or audio lessons available
No free version
No live therapy option
Only one module is free
Text therapy is not for everyone
Can be expensive
Doesn't offer group counseling
Therapists can't diagnose a mental health condition
Doesn't replace face-to-face therapy
Not covered by insurance
A Word From a Psychologist
Romantic relationships can be difficult, and couples need to take time to build lasting marriages or relationships. Busy schedules, stress and anxiety, long distance, and financial constraints can make couples struggle in their relationships.
Studies suggest that long-term relationships suffer the most when emerging issues are not addressed within a week, making couple counseling a priority.
When face-to-face counseling sessions are inaccessible or too expensive, partners can use online couple counseling apps to save their relationship.
Online couple therapy can offer counseling from your phone, but you and your partner need to put effort into finding what suits your relationship the best. Although most couple counseling apps have similar concepts as traditional counseling, they cannot replace in-person sessions.
In the event of increased relationship challenges, couples should consult with a licensed counselor who can analyze specific circumstances and offer instant help and guidance.
Conclusion
Premarital counseling and various modules to strengthen your relationship can be a good option for couples looking to address issues before walking down the aisle.
From my review of Lasting, you can now make an informed choice about using the app to strengthen your relationship. There are numerous premarital counseling methods and self-guided online platforms that offer flexibility for busy couples.
Most self-guided apps have research-based counseling methods to assess you and your partner.
Last update:
September 6, 2023
8 min read
887 Views
0 Reviews
${TOCSections.eq(0).find('a').text()}