An Extended Keto Seasoning List to Add Flavor to Your Low-Carb Diet
Last update: October 5, 2023
10
843
0
Sometimes, you need those extra flavors on a low-carb diet. Finding the right seasonings could make any keto-friendly dish tastier. Therefore, we introduce you to 20 seasonings that can enhance your taste buds and explain their carb and nutrition content for your health.
Sometimes, you need those seasonings to spice up your meals.
Creating keto-friendly dishes can be challenging when you're new to the diet. There might be days that your food tastes bland without the right spices. Fortunately, there are plenty of seasonings you can choose from, with some of them containing almost no carbs at all.
Products like paprika, cinnamon, cumin, and turmeric could make foods taste better. These are just a few popular examples that change a whole meal. Are you interested to find out the rest?
Keep reading to discover our detailed keto-friendly seasoning list.
20 Best Keto Seasonings to Add Flavor to Your Low-Carb Diet
There are many keto-friendly seasonings that could enhance your low-carb diet. You can choose herbs and spices that fuel the body with more nutrients. Some people even make their own seasonings using a blend of spice mixes, herbs, powders, and organic leaves.
Here are 20 of the best keto-friendly seasonings:
#1 Salt
You need to eat more salt when following the keto diet. This is because more sodium is being excreted through your kidneys during ketosis. Once your sodium content slips, the electrolyte balance will become disrupted and cause symptoms like chronic fatigue and headaches.
Consume no more than 2,300 milligrams of sodium a day. You can sprinkle some salt over your food or mix it with sauces to enhance the taste. There are no carbohydrates in this table condiment, so you don't have to worry about ruining or slowing down the ketosis state. 
#2 Black pepper
Black pepper has many health benefits that could boost your results. Some of these comprise improved blood sugar control, better digestion, lower cholesterol, and stronger brain function. You can add a small teaspoon of this popular spice to low-carb meals and sauce recipes.
There are 0.8 grams of net carbs per 1 teaspoon of black pepper. This is a perfect amount that won't change your metabolic state or weight loss progress.
#3 Garlic powder
Garlic is healthy and very popular in powdered form. The versatile spice can boost your immune system and even prevent blood clots. You can use the powder to flavor keto-friendly vegetables, meats, stews, soups, and delicious sauces you make at home.
In 1 teaspoon of garlic powder, there are 1.9 grams of net carbs. This is great news for garlic lovers who enjoy spicing up their meals with this ingredient. Just make sure to monitor how much you have since powdered condiments have a higher carb content compared to others.
#4 Smoked paprika
Smoked paprika is made from dried and slow-roasted red chili peppers. People usually love adding this spice to hot meals or strong-flavored meats. If you're looking to add depth to your dinners, consider using paprika that has been specifically smoked over an oak fire.
Fortunately, there are only 0.4 grams of net carbs per 1 teaspoon of paprika. This tiny amount won't throw you out of ketosis or stop the body from producing ketone bodies.
#5 Curry powder
Curry powder typically comprises turmeric, cumin, ginger, and black pepper. This blend gives the spice that yellow hue and distinct flavor. You could make low-carb stews using curry powder or seafood dishes, like salmon and shrimp, that require an extra boost of seasoning.
One great thing about this spice is the very low carb content. In 1 teaspoon of curry powder, there are 0.06 grams of net carbs. You could almost say the carbohydrates are non-existent, making it a perfect addition to the ketogenic diet.
#6 Chili powder
Chili powder is a daring spice that is made using dried ground chiles and other spices. People who enjoy hot dishes may love adding this powder to their food.
There are 0.4 grams of net carbs per 1 teaspoon of chili powder. You can add a good amount of this to your dinner meals without disrupting ketosis. Not many keto dieters know that chili powder actually maintains blood pressure, reduces inflammation, and improves the skin.
#7 Cardamom
Cardamom derives from seed pods and plants in the ginger family. The warm herbal taste makes it suitable for low-carb curry dishes and even red meat. Some people add cardamom to keto meats like steak, chicken wings, turkey, pork belly, sausages, and lean beef.
This spice has 0.81 grams of net carbs per 1 teaspoon. Always measure this amount beforehand to ensure you're not adding more carbs to your meals.
#8 Cinnamon
Cinnamon is made using the extracts of inner tree branches. This might sound strange, but there is a tree species called the genus cinnamomum. People usually add ground cinnamon to sweet desserts and smoothies since it tastes both sweet and warm in the mouth. 
There are only 0.72 grams of net carbs per 1 teaspoon of cinnamon. You can enjoy sprinkling this spice over your puddings or low-carb cinnamon rolls. Plus, it reduces the risk of cardiovascular disease, making it a great spice to add to your everyday diet plan.
#9 Cumin
Cumin comes from dried seeds and plants belonging to cuminum cyminum. The rich and earthy taste makes it great for root vegetables and hot stews.
In 1 teaspoon of cumin, there are 0.7 grams of net carbs. Spices containing almost no carbs at all can easily find a place on your diet. If you are still not convinced about trying cumin, consider the fact that it has anti-cancer properties and anti-inflammatory effects on the heart.
#10 Turmeric
Turmeric is a very common spice that has a deep orange hue. Most people use it for curry dishes or spicy foods that require an extra kick. For the keto diet, you might season chicken wings with turmeric powder or sprinkle some over a casserole meal to enhance the taste.
There are 1.3 grams of net carbs in 1 teaspoon of turmeric. You can enjoy this delicious spice without breaking ketosis or slowing down the fat-burning process.
#11 Pumpkin pie spice
Pumpkin pie spice is a sweet seasoning that almost tastes like cinnamon. Some people love adding this ingredient to low-carb lattes and plain coffee on the keto diet. There are only 0.9 grams of net carbs in 1 teaspoon of pumpkin pie spice, making it perfect for your meals.
You could even use pumpkin pie spice for bagel seasoning or low-carb bread alternatives. This ensures you don't buy sweetening products containing added sugars.
#12 Onion powder
Onion powder is a dehydrated ground onion that retains pungent flavors. The powder form has a stronger taste that often compliments vegetable-based dishes. Some benefits of onion powder comprise a reduced risk of cancer, faster hair growth, better immunity, and strong joints.
In 1 teaspoon of onion powder, there are 1.5 grams of net carbs. This is a higher amount than in other herbs and spices, but that doesn't mean it's not suitable for the keto diet. Just monitor how much you add to every meal and try not to consume more than 1 teaspoon daily.
#13 Grounded mustard seeds
Grounded mustard seeds are made by grinding mustard seeds and drying them into a powdered form. You could add this spice to deviled eggs or a soy sauce that coats lean beef. Fortunately, there are only 0.3 grams of net carbs in 1 teaspoon of grounded mustard seeds.
#14 Basil
Basil is a very popular green herb that is both sweet and savory. People usually blend this herb into sauces for taco seasoning, chop it up for healthy salads, or use it for a garnish. Either way, this herb is completely versatile, so you can experiment with basil as much as you like.
There are 0.05 grams of net carbs per 2 tablespoons of chopped basil. You don't need to worry about how much you have when following the keto diet.
#15 Cilantro
Cilantro is a herb that derives from fresh coriander leaves. This herb tastes both fresh and tangy, making it suitable for green smoothies or garlic sauce. Researchers have also found that coriander-based spices can reduce the risk of type 2 diabetes and cardiovascular disease.
In 1 teaspoon of cilantro, there are 0.2 grams of net carbs. You can enjoy this with your keto meals or make your own seasonings using dried coriander leaves.
#16 Parsley
Parsley comes from a flowering plant that has herb-like properties. Many people use parsley as a garnish for sauces, low-carb dips, spice mixes, green salads, and cooked vegetables.
There are 0.1 grams of net carbs per 1 teaspoon of parsley. You can mix it with other herbs and spices or even make low-carb bagel seasoning to make your lunch more enjoyable. Some health benefits include reduced bloating, stronger bones, and a reduced risk of osteoporosis.
#17 Ginger
Ginger is another common spice that adds a unique touch to curry dishes or delicious sweet treats. The distinct taste is especially popular in traditional and alternative medicine. This is because ginger contains gingerol – a compound that reduces chronic inflammation.
You will be glad to know that there are only 1.03 grams of net carbs in 1 teaspoon of ground ginger. To ensure you maintain ketosis, only stick to consuming 1–2 grams of this spice daily. Also, try not to buy branded ginger products that contain added sugars and preservatives.
#18 Oregano
Oregano is a herb composed of dried leaves from the respective plant. You can use it for tomato-based recipes or low-carb taco seasoning. One great thing about this herb is that there are 0.2 grams of net carbs per 1 teaspoon, making it perfect for anyone on the keto diet.
#19 Cayenne pepper
Cayenne pepper is one of the hot keto-friendly spices. Some people might mistake this for normal chili powder, but there are several differences. Grounded cayenne is usually spicier and more pungent, while mixed chili powders may have other keto spices like garlic and cumin.
There are 0.53 grams of net carbs per 1 teaspoon of cayenne pepper. Always make sure to measure out 1 teaspoon precisely to maintain your ketogenic lifestyle.
#20 Mint
Mint is a fragranced herb that leaves a cool sensation in your mouth. People usually love adding this dried herb to chocolate, but it is just as great for enhancing keto-friendly foods. Since mint is packed with nutrients, it can treat indigestion, relieve IBS, and improve a common cold.
In 1 teaspoon of mint, there are 0.11 grams of net carbs. You can use dried herbs or fresh leaves, but don't forget to check the carb content before consuming it.
Are Most Seasonings Keto-Friendly?
Yes, most seasonings are keto-friendly and perfect for your low-carb meals. You should always check their carb content to ensure you don't break ketosis. Certain brands might also add preservatives, so keep that in mind when purchasing herbs and spices.
There are plenty of keto-friendly spices to choose from on this diet. You are bound to find some seasonings that suit every meal and enhance the natural flavors. Of course, it's still important to check the nutritional value of each seasoning, especially if you're buying branded products.
If you're keen to try different spices or just looking for easy-to-make yet delicious recipes, try downloading the Keto Cycle app. With more than 10,000 recipes and a personalized meal plan, keto never has been so easy to follow.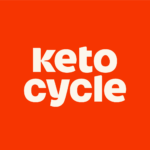 Proven scientific data
Calorie tracker
Customized meal plans and food prep
10,000+ easy-to-make keto recipes (including vegetarian options)
Full workout schedule
Motivational tips
Start Keto Cycle Quiz
FAQs
Does cinnamon affect ketosis?
No, cinnamon doesn't ruin ketosis or stop you from losing stubborn weight. This nutritious spice actually contains important vitamins and minerals for your body. Some of these comprise potassium, magnesium, calcium, and vitamin B, which all contribute to a fast metabolic rate.
Can I consume garlic powder on keto?
Yes, you can add garlic powder to your keto-friendly meals. Just remember to monitor how much you consume when planning to maintain ketosis. Since garlic powder contains more carbs than the other seasonings, it's important to measure your portions before serving each meal.
Can I use salt while on keto?
Salt is a keto-friendly condiment that goes with almost any dish. People usually consume 2,000–4,000mg of sodium a day to stay healthy on a weight loss diet. Studies show that your sodium levels are lower during ketosis, meaning that it's important to eat more salty foods.
A Word From a Nutritionist
Finding the best keto-friendly seasonings can improve your meals. You don't need to eat bland foods just to lose weight or get through a diet. Certain herbs and spices will enhance the taste of low-carb foods while fueling your body with more important vitamins, minerals, and nutrients.
Those who are following the lazy keto diet may not care about seasonings. This is because they limit their carbs to 10% or less of their daily calories. Plus, counting calories is not a rule for this type of eating, meaning that it's easier to consume more high-carb spices and herbs.
Don't forget that some seasonings have more carbs than others. Adding more than 1 tablespoon could exceed your recommended daily carb intake. Measure your chosen keto spices beforehand, or only buy ones that contain almost no net carbohydrates at all.
Of course, the ketogenic diet might not be for everyone. You should eat low-carb foods for a day or two to see how it affects your body. If you get any unwanted side effects, like tachycardia, lightheadedness, or excessive sweating, stop this diet and return to your normal eating plan.
Conclusion
You can read our keto-friendly seasoning list when spicing up your meals. There are plenty of ingredients that could improve both the taste and appearance of any dish. Just remember to monitor your daily carb intake to avoid ruining ketosis or slowing down your weight loss.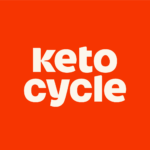 Proven scientific data
Calorie tracker
Customized meal plans and food prep
10,000+ easy-to-make keto recipes (including vegetarian options)
Full workout schedule
Motivational tips
Start Keto Cycle Quiz
Last update:
October 5, 2023
10 min read
843 Views
0 Comments
${TOCSections.eq(0).find('a').text()}