It Works! Slimming Gummies Review: Scam or Legit?
Last update: August 24, 2023
9
901
0
Gummy supplements offer a convenient way to get your daily dose of vitamins and minerals. You can find all kinds of supplements, including slimming gummies, which aid in weight loss and weight management. It Works! Slimming Gummies claim to help you shrink your waist and slim your hips, but do they work? Keep reading for our review.
Gummies are an attractive way to take vitamins because they look and taste good. Such supplements have a chewable texture similar to candies, making many people more inclined to take them regularly. With that in mind, countless brands are creating gummies that cater to different needs.
Slimming gummies are weight loss supplements designed to support the weight loss journey. Many gummies pack in active ingredients that offer additional aid to those trying to lose unwanted fat. So, you're probably wondering if such products can really help you slim down.
In this review, we focus on the popular It Works! Slimming Gummies.
Summary

It may help you lose weight and reduce hip and belly fat
Can help reduce body weight
Only 10 calories per serving
Learn More
Pros
Vegan-friendly

Low-carb and keto-friendly

Gluten-free and non-GMO

No stimulants

No added sugar, artificial colors, or flavors
Cons
Expensive for what you get

There are some negative reviews online

May cause an allergic reaction and digestive issues in some people

Only one flavor
It Works! Slimming Gummies are a dietary supplement designed to help you lose weight. According to the makers, taking the supplement daily will bring promising results, helping you shift stubborn fat from your stomach and hips so that you can enjoy a slimmer body.
Apple cider vinegar and Morosil blood orange extract are the key ingredients in this uniquely vegan formula. One container has a 30-day supply, and adults are advised to take 2 gummies at the same time each day or 2 gummies twice daily for maximum results.
It Works! Slimming Gummies have several advantages. Like any product, they also have some drawbacks that you should consider before you buy. Below is a summary of these factors:
What Are It Works! Slimming Gummies?
It Works! Slimming Gummies are a gummy-form weight loss supplement. These sweet, vegan gummies are designed to promote weight reduction by targeting excess fat around the hips and stomach. They also claim to lower body mass index.
The promise of losing weight comes primarily from the key ingredients, like blood orange extract. This active ingredient is clinically proven to shrink your waist and hip circumference. You can expect overall fat loss and a slimmer physique in shifting stubborn fat from these areas.
These slimming gummies are created by the beauty and nutrition company It Works!. They are a bestseller among several products that aid the weight loss process. It Works! also sells other health and wellness products, including skincare and performance-enhancing supplements.
Do It Works! Slimming Gummies Work?
Due to the active ingredients in It Works! Slimming Gummies, this supplement does have the potential to help you lose weight. The ingredients, which we'll get into shortly, boast health benefits backed by science. One benefit is weight loss, suggesting that the supplement will work.
It Works! Slimming Gummies contain fiber. Fiber is a beneficial nutrient for weight loss because it takes longer to digest, making you feel full for longer. In boosting your daily fiber intake with these slimming gummies, you may experience better appetite control and fewer cravings.
However, gummies should be considered a treat rather than a nutritional supplement. While slimming gummies do not contain added sugar, they are a sweet, chewable vitamin designed to look and taste like candy. Additionally, healthy weight loss requires more than a supplement.
Furthermore, the gummies are made to be taken alongside a calorie-restricted diet.
How to Take It Works! Slimming Gummies
According to the It Works! website, you can take 2 slimming gummies each day, at the same time, with or without food. For greater results, the company suggests taking 2 gummies twice per day. The idea is to take the gummies consistently for 90 days to see results.
As you can chew this supplement, you can eat it straight from the bottle. Slimming gummies are intended for adults only and should be kept out of reach and sight of children. They look like ordinary candy, so it's vital that children don't have access to this product.
It Works! Slimming Gummies Ingredients
The formula is what makes weight loss supplements effective or useless. So, we've looked at It Works! Slimming Gummies nutrition facts to identify how this product might boost your weight loss results and eradicate unwanted fat from problem areas.
Apple cider vinegar, Morosil blood orange fruit extract, and chicory root inulin are the 3 power ingredients that provide the purported health benefits.
Other ingredients include carnauba wax, citric acid, coconut oil, natural citrus flavors, paprika, pectin, Sc-FOS (short-chain fructooligosaccharides), trisodium citrate, and water.
#1 Apple cider vinegar
Apple cider vinegar boasts a long list of benefits for your health, primarily due to its acetic acid content. It's full of healthful substances that can boost the immune system and improve overall health. It can help reduce weight by surprising appetite, making you less likely to eat.
Apple cider vinegar is good for cardiovascular health as it can lower blood pressure and positively affect blood sugar and cholesterol levels – factors that also contribute to weight loss. As it can aid blood sugar management, apple cider vinegar is good for people with diabetes.
#2 Morosil blood orange extract
The main ingredient in these slimming gummies is Morosil – a blood orange extract sourced from the juice of Sicilian Moro blood oranges. It Works! promotes this ingredient because it is scientifically proven to support weight loss when combined with a balanced diet and exercise.
Studies show significant improvements in body weight, body mass index (BMI), and waist and hip measurements. Moro blood oranges also have the highest amount of polyphenols and other antioxidants, which help reduce oxidative stress in the body and reduce chronic disease risk.
#3 Chicory root inulin
Chicory root belongs to the plant family Asteraceae and is an excellent source of inulin – a type of prebiotic dietary fiber. It is an indigestible, soluble fiber that feeds the friendly bacteria in your gut, improving digestive health and promoting a healthy, happy gut.
As a rich fiber source, chicory root inulin may support weight loss by reducing appetite, improving blood sugar control, and promoting healthy digestion.
Possible Benefits of It Works! Slimming Gummies
We've covered the ingredient list to explore the possible benefits that It Works! Slimming Gummies can have on your general health. Let's look more closely at the supplement's effects on your metabolism and weight loss progress.
#1 Might boost your metabolism
Taking these slimming gummies may speed up your metabolism thanks to the Morosil blood orange extract. A fast metabolism means you will burn more calories both at rest and during physical activity. Burning more calories helps you create a calorie deficit, which is key to weight loss.
#2 Might help to lose weight
The key claim of these gummies is that they help reduce fat and prevent new fat production.
The natural ingredients in these gummies have properties that aid weight loss. So, taking this supplement has the potential to enhance your results. However, it's important to recognize that you are supposed to use it in conjunction with a calorie-restricted diet.
Without switching up your diet, you might not get the results you expect from taking the gummies. They are an addition to your diet and not an all-in-one weight loss solution.
Possible Side Effects of It Works! Slimming Gummies
The company doesn't outline any possible side effects of taking It Works! Slimming Gummies.
This supplement has a natural composition, containing natural and safe ingredients that are likely safe for most healthy adults. However, some people have experienced allergic reactions, according to customer reviews. You should always check with your doctor before adding gummies to your diet because you can never be too careful with supplements.
The additional intake of fiber from It Works! Slimming Gummies may cause digestive discomfort in some people, especially those with sensitive stomachs. Possible side effects may include bloating, upset stomach, abdominal cramps, gas, and changes in bowel movements.
How Much Do It Works! Slimming Gummies Cost?
You can purchase It Works! Slimming Gummies from the It Works! online store for a one-time purchase, or you can sign up for the Perks Program to receive discounted prices. At the time of writing our It Works! Slimming Gummies review, the prices are as follows:
For 1 bottle:
Retail Price: $60
Perks Price: $51 (saving 15%)
Perks + Subscription: $45 (saving 25%)
For 2 bottles:
Retail Price: $104
Perks Price: $88 (saving 15%)
Perks + Subscription: $78 (saving 25%)
FAQs
Where can I buy It Works! Slimming Gummies?
You can buy It Works! Slimming Gummies directly from the It Works! independent distributor website. Prices vary as there are different purchasing options available. You can buy a single bottle for retail price or sign up for the Perks Program and subscription service.
Do weight loss gummies work?
Weight loss gummies can work, but you must choose a reputable brand with a healthy formula. Vitamin gummies are often made with syrup, added sugar, and artificial flavors to make them taste like candy. You should always check the nutrition label of gummies.
Can I take It Works! Slimming Gummies every day?
Yes, you can take It Works! Slimming Gummies every day. The creators recommend taking a couple of gummies each day, with no more than 4 per day. For best results, these gummies are intended to be taken consistently for a minimum of 90 days.
Comparing It Works! Slimming Gummies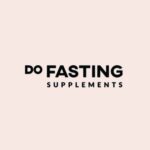 Pros
Prevents hunger pangs and food cravings
Promotes fat burning
Boosts metabolism
Contains essential fibers, cellulose, and glucomannan that support gut health
Helps regulate blood sugar and cholesterol levels
DoFasting also offers an intermittent fasting app to boost resultsLow-calorie, vegan, keto, and fast-friendly
May support weight loss by reducing fat
Contain natural ingredients, including dietary fiber
Low-calorie, low-carb, vegan, and keto-friendly
Free from gluten, soy, caffeine, and stimulants
No added sugar
Tasty, convenient, and easy to use
Apple cider vinegar can help curb appetite, which may promote weight loss
Contains additional vitamins B9 and B12 to help maintain overall good health
Vegan-friendly and gluten-free
Very sweet taste
Cons
Gummies are more of a treat than a supplement
Expensive
May cause digestive problems and allergic reactions in some people
Only one flavor available
More expensive than some other apple cider vinegar supplements
Each gummy contains 2g of organic cane sugar
These apple cider vinegar gummies are not directly designed for weight loss
How We Tested
In writing our It Works! Slimming Gummies review, we analyzed their quality, effectiveness, price, and reputation of the It Works! brand to develop an overview. These critical factors make or break a product. It also allows us to compare the product to others on the market with similar claims.
Here's how we rated It Works! Slimming Gummies and why:
Quality 7/10
Who wants a low-quality product?
Nobody. And that's why assessing the quality of a dietary supplement is important before you include it in your diet. It Works! Slimming Gummies are of good quality because they contain good-quality ingredients. The formula is natural and doesn't include artificial colors or flavors that reduce quality.
Effectiveness 5/10
It Works! Slimming Gummies have features that may help boost your metabolism and reduce weight gain. However, we do not find the formula as effective for weight loss as the DoFasting supplements, which reduce hunger pangs, regulate blood sugar levels, and help burn fat.
It's worth noting that the success of It Works! Slimming Gummies depends on your diet. The supplement is made to accompany a low-calorie diet, making it difficult to determine whether weight loss results from the gummies themselves or the lower caloric intake.
Price 7/10
As we don't find It Works! Slimming Gummies as effective as some other supplements, the price lets it down a little bit. A $60 bottle gives you a 30-day supply, and if you follow the recommendation to increase intake to 4 gummies daily, it equates to only 15 servings per bottle.
Brand reputation 8/10
The official website provides readers with information on the company, including the history and philosophy of the brand. You can also find contact details if you have any queries about your purchase.
However, there do seem to be a lot of negative It Works! Slimming Gummies reviews from customers who have tried and tested the product. Most of these reviews relate to customer service.
A Word From RD
Many take weight loss supplements to shed extra pounds and tackle belly fat. With the right ingredients in the proper doses, supplements can give your journey a boost. They may suppress your appetite, reduce cravings, increase energy levels, and help your body burn extra fat.
Gummies are a tempting choice because they look and taste like sweets, but many contain sugar and other harmful ingredients that damage your teeth and add unnecessary calories. Check with your doctor to ensure your gummies are going to benefit your health.
Even the most powerful supplements on the market are not a quick-fix solution for losing weight. Results occur when you take them as part of an overall healthy lifestyle. A healthy diet and regular exercise routine are the principal components of successful weight loss.
Conclusion
So, what are our final thoughts? It Works! Slimming Gummies contain natural ingredients, taste good, and are easy to consume. The gummies have benefits that may help in weight reduction, but they do not appear as effective as other weight loss supplements, like the appetite suppressant supplements from DoFasting.
Last update:
August 24, 2023
9 min read
901 Views
0 Reviews