Is Tomato Soup Good for You? 10 Health Benefits and Nutrition
Last update: March 21, 2023
8
786
0
Canned tomato soup is a quick meal option that you can turn to in a pinch. But is it a healthy choice? Keep reading to find out.
If tomato soup is your go-to meal when you're tight on time or tired at the end of a long day of work, you might be wondering whether it is healthy.
Tomatoes are an underrated fruit – often mistaken as a vegetable – providing many health benefits. Like boosting your immune system thanks to their high vitamin C content and even helping prevent certain types of cancer.
But can you expect all these benefits if your tomato soup isn't homemade? Keep reading to learn more.
Is Tomato Soup Good for You?
Tomato soup is great for you! 
On top of being highly nutritious, tomato soup is jam-packed with a ton of essential nutrients known to improve a variety of health ailments. It's also a low-calorie, low-carb meal that can be easily combined with various other foods to make it hit all the main food groups.
10 Health Benefits of Tomato Soup
Tomatoes often fly under the radar. When we think of foods offering an abundance of health benefits, tomatoes might not be the first fruit that comes to mind.
But the health benefits are very real, and just in case you need some convincing, we put together a list of some of the main benefits you can gain by eating more tomato soup.
#1 Improves bone health
One of the surprising benefits of tomato soup is its effect on regulating bone metabolism – which is basically a fancy way of saying that it makes your bones stronger.
This strengthening of the bones is thanks to a compound in tomatoes called lycopene. This antioxidant prohibits bone loss by limiting the number of important minerals leached from your bones.
#2 Full of antioxidants
Lycopene, one of the most potent antioxidants, is found in high levels of all tomato products, including tomato soup. Antioxidants work in the body by protecting the tissues from free radicals, which cause cell damage.
By increasing your blood lycopene levels by eating more tomato soup, you can reduce your cells' stress and prevent and treat various illnesses, including inflammation-related diseases like high blood pressure.
#3 High levels of selenium
Selenium is an important mineral found mostly in animal products like pork, beef, turkey, and chicken. Because of this, many vegetarians suffer from selenium deficiencies.
A lack of selenium in the body can lead to autoimmune thyroid conditions, such as Hashimoto's and Grave's disease. It can also lead to your thyroid being overactive or underactive.
Although one bowl of tomato soup isn't enough to give you your daily recommended dose of selenium, consuming more tomato products can help you replenish this important mineral.
#4 Boosts your brain power
Copper is an underrated mineral that plays a surprising role in brain function, and in which a deficiency can lead to increased susceptibility to anxiety and depression. Some studies have even linked low serum copper levels to major depressive disorder.
Increasing the number of tomatoes you eat is an easy way to enjoy more mental health benefits of adequate copper levels.
#5 Low in calories
One of the best benefits of tomato soup is that it is packed with vitamins and minerals while still being very low in calories. Because of this, you can make tomato soup a regular snack to prevent weight gain while ensuring you're giving your body all the nutrients it needs.
#6 Reduces the risk of heart disease
Prioritizing the consumption of foods that help you lower blood pressure is an easy way to enhance cardiovascular health.
Tomatoes are scientifically proven to reduce LDL cholesterol, also known as the bad cholesterol that collects on the arterial walls, leading to increased blood pressure and more serious cardiovascular diseases like stroke.
Because sodium increases blood pressure, be sure to eat only homemade tomato soup or canned soups with reduced sodium.
#7 Helps prevent cancer
Lycopene, the antioxidant responsible for many of the amazing benefits of tomato products, is thought to be helpful in preventing and treating certain kinds of cancer.
Although the results were strongest in treating cancers of the prostate, lungs, and stomach, data points to it being useful in treating stomach and breast cancer as well.
Increasing the amount of tomato soup – and realistically any other tomato product – in your diet can lower the major risk factors that lead to cancer, giving you greater peace of mind.
#8 Boosts sperm mobility
Tomato soup plays a surprising role in male fertility, once again thanks to the carotenoid lycopene, which studies have shown to improve sperm concentration and motility for men struggling with infertility.
#9 Low glycemic index
Tomato soup has a moderate amount of carbs and sugars, giving it a low glycemic index – which is great for anyone with diabetes. It provides the body with a healthy balance of the sugars it needs for energy while being light and easy to digest.
#10 Protects your skin
One of the surprising benefits of tomato soup is its part in protecting the skin from harmful sun rays.
One study found that participants who took supplements containing the main carotenoid in tomatoes were better protected from UVB rays from the sun, making them less likely to get burned after spending time in the sun.
Eating cold tomato soup could be a helpful addition to preventing sunburns during the warmer months.
Nutrition Facts of Tomato Soup
Tomatoes, the main ingredient in tomato soup, have many health benefits – mostly thanks to the diverse amount of vitamins and minerals this amazing fruit contains.
That being said, a diet high in tomatoes will definitely have some weak spots, so tomatoes are best to be eaten in combination with other foods that can fill these gaps.
Let's take a look at the nutrition facts to get a better understanding of the benefits of tomato soup.
Nutritional value (per 100g)
| | |
| --- | --- |
| Calories/Nutrient (per 100g) | Amount |
| Calories (kcal) | 33 |
| Net Carbs (g) | 7.12 |
| Fiber (g) | 0.6 |
| Sugar (g) | 4.18 |
| Fats (Total, g) | 0.22 |
| Protein (g) | 0.74 |
| Cholesterol (mg) | 0 |
Source: https://fdc.nal.usda.gov/fdc-app.html#/food-details/2345272/nutrients
Low in calories and fats
Eating tomato soup is a great way to limit calorie intake to be in a calorie deficit – which is essential to weight loss. Not only does tomato soup have a very low-calorie count of 33kcal per 100g, but it also has next to no fat content.
In addition, studies have shown that drinking tomato juice can reduce cholesterol levels and shrink waist sizes. Great news for anyone trying to lose weight.
Low in proteins
Protein is an essential part of any diet. Unfortunately, because tomato soup has less than 1 gram of protein per 100-gram serving, eating tomato soup won't put you on a path to hitting your daily recommended amount.
Adding a size of chicken or beef to your soup can help you consume 0.8 grams of protein per kilogram of your body weight, as recommended.
Moderate amount of carbohydrates and sugars
There's a general fear around consuming carbs, and many people attribute high-carb diets to unnecessary weight gain. But the truth is, consuming adequate amounts of dietary fiber is essential to healthy eating, especially regarding digestive health.
Rich in vitamins and minerals
Tomato soup is rich in a variety of vitamins and minerals, including:
Vitamin C
Vitamin A
Vitamin K
Potassium
Selenium
Carotenoids
All of these vitamins and minerals play a key role in regulating many of the body's functions, promoting bone health, and supporting a healthy immune system.
Lycopene, one of the main carotenoids in tomatoes, is even thought to induce cancer cell death, making it a promising treatment for pancreatic cancer.
Healthy Tomato Soup Recipe
Cooking your own food guarantees that you know exactly what's going into it. Making food from scratch can help you maximize your meals' taste and health benefits compared to consuming commercial tomato products.

With ripe tomatoes and carrots, which are great for weight loss, you can't go wrong with the following tomato soup recipe.
Ingredients
2lbs 4oz – 2lb 12oz (1–1.25kg) ripe tomatoes
1 medium onion
1 small carrot
1 celery stick
2 tbsp olive oil
2 tbsp tomato paste
1 pinch of sugar
2 bay leaves
1.2 liters hot vegetable broth (can be made by combining water with 2 veggie bouillons)
Directions
If you bought tomatoes on the vine, completely remove them, including all of the green bits on the stem. Make sure they're well-washed, and then cut them into quarters, discarding any hard pieces in their core.
Pour 2 tablespoons of olive oil into a big pan on your stove, placing it on low heat. While your pan heats up, cut the onion, celery, and carrot, and then place them into the pan once it's warm. Cook the vegetables until they soften up, around 10 minutes.
Then, add the tomato paste to the veggies before adding all the diced tomatoes to the pan. You have the option to add some salt and pepper, followed by sugar. Rip up the bay leaves before adding them as well. Stew everything over low heat for 10 minutes.
Add the vegetable broth, then turn up the heat until everything comes to a boil. Once it boils, turn the heat back to low and put a lid on the pan.
Fish out the small pieces of bay leaf, and at this point, you can call it quits. Or you could use an immersion blender or add small portions to a stand-up blender to make the mixture thinner.
Looking for more healthy recipes just like this? The DoFasting app has more than 10,000 health recipes to choose from and even has options for vegan, vegetarian, and keto diets.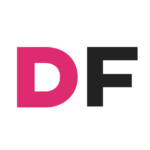 Useful progress tracker and calendar
Calorie tracker to track daily caloric intake
Over 5,000 nutritious recipes
Start DoFasting Quiz
FAQs
Is Campbell's tomato soup healthy?
Campbell's tomato soup isn't an overly unhealthy meal choice. Aside from being high in sodium and having a few questionable ingredients, including unexplained natural flavors.
Is canned tomato soup good for you?
Eating canned tomato soup will provide you with the same nutrients you would get from something homemade, especially if you choose the low-sodium version.
A Word From Our Nutritionist
Eating foods that are low in calories and packed with essential vitamins and minerals will never be a bad idea.
By deciding to eat more tomato soup, you can take advantage of the countless tomato soup benefits, such as regulating bone metabolism and reducing the risk of chronic diseases.
But that doesn't diminish the importance of getting enough fat and protein – two things that tomato soup cannot provide.
Eating a grilled ham and cheese sandwich on the side or even adding cream and crushing crackers into your soup is a great idea. Doing so can help ensure that you give your body everything it needs to stay strong and healthy.
Conclusion
From being high in well-known vitamins like vitamin C to being full of lycopene, a carotenoid that packs a mean punch, there are plenty of health benefits of tomato soup.
Buying store-bought tomato soup is still a healthy option, especially if you get reduced sodium, though homemade will always be the better option. Using recipes like the one in this article will help you create a light and nutritious meal at home.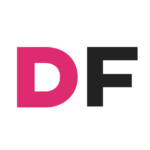 Useful progress tracker and calendar
Calorie tracker to track daily caloric intake
Over 5,000 nutritious recipes
Start DoFasting Quiz
Last update:
March 21, 2023
8 min read
786 Views
0 Comments
${TOCSections.eq(0).find('a').text()}