Is Sea Bass Healthy? Benefits, Nutrition, Cholesterol
Last update: March 22, 2023
6
1179
0
We all love sea bass for its mildly sweet and buttery flavor. However, is this fish good for your health?
Sea bass is a popular type of seafood with a flavor that is often described as mild and delicate, commonly added atop a bed of cooked vegetables or served alongside rice. So it makes sense that many wonder if this fish is healthy, especially when it comes to mercury content and cholesterol.
In this article, we will break down the information regarding the benefits of this saltwater fish, nutritional facts, and more!
Is Sea Bass Healthy?
Sea bass is healthy since it is high in protein, omega-3 fatty acids, vitamins, and minerals. However, sea bass contains a moderate amount of mercury and should not be eaten more than four times a month.
Is Striped Bass Healthy?
Striped bass also has healthy nutrition, such as omega-3s. According to the Environmental Defense Fund, men, women, and children can safely eat more than four servings of farmed striped bass per month.
However, it has elevated amounts of mercury and can contain PCBs, which are potentially dangerous and carcinogenic compounds.
Therefore, stick with the farm-raised varieties when choosing a fish to eat, such as farmed salmon.
Have you ever felt depressed after eating fast food?
Thank you for your answer
Health Reporter Surveys
3 Health Benefits of Sea Bass
Let's dive into some primary benefits of eating sea bass:
#1 Rich in antioxidants
Sea bass is rich in antioxidants, such as selenium. A 100g serving of sea bass contains 46.8 micrograms of selenium.
According to the National Institutes of Health, selenium is essential in protecting from oxidative stress and infection, among many other functions.
As an antioxidant, selenium helps protect cells against damage from free radicals. Free radicals are harmful compounds that are naturally produced in the body but can contribute to oxidative stress, which plays a role in many chronic diseases.
Therefore, selenium in sea bass can help protect against inflammation and oxidative stress in the body.
#2 Low in sodium
Another benefit of sea bass is its low sodium content. A 100g serving of sea bass contains only 87g of sodium. Consuming excessive amounts of sodium can contribute to high blood pressure and increase the risk of heart diseases such as stroke and heart attack.
The American Heart Association recommends consuming no more than 2,300mg of sodium daily. However, they advocate for no more than 1,500mg, which is even more ideal for heart health.
#3 Supports weight loss
Additionally, sea bass is low in calories, with only 124 calories per serving. It only contains 2.5g of total fat and no carbohydrates or sugars. Yet, it is extremely high in protein, with almost 24g per serving.
Therefore, sea bass is a great protein-rich option for those who are looking to lose weight or maintain their current weight. In addition, the healthy fats in the fish promote satiety and fullness after eating.
Pair your sea bass with whole grains, such as whole-grain bread, whole-wheat pasta, or brown rice, to make your meal even more filling and satisfying.
Sea Bass Nutrition Facts
Let's dive into the nutrition information for a serving of sea bass.
Nutrition table (per 100g)
| | |
| --- | --- |
| Calories/Nutrient (per 100g) | Amount |
| Calories (kcal) | 124 |
| Sodium (mg) | 87 |
| Net Carbs (g) | 0 |
| Fiber (g) | 0 |
| Sugar (g) | 0 |
| Fats (Total) | 2.56 |
| Protein (g) | 23.6 |
| Cholesterol (mg) | 53 |
Source: https://fdc.nal.usda.gov/fdc-app.html#/food-details/173694/nutrients 
Low in calories and fats
A 100g serving of sea bass only contains 124 calories. Therefore, it is a very nutrient-dense food since it has lots of nutrition for a small number of calories but a large volume.
For reference, 100g of sea bass is just under four ounces. A three-ounce serving of fish is equivalent to a deck of cards or the palm of your hand.
Additionally, sea bass only has 2.5g of total fat. While a small amount of this fat is saturated, the rest of monounsaturated and polyunsaturated fats.
Fish, such as sea bass, is an excellent source of omega-3s, such as eicosapentaenoic acid (EPA) and docosahexaenoic acid (DHA).
According to the Cleveland Clinic, omega-3 fatty acids have shown many benefits to heart health, including decreasing the risk of blood clots, cardiovascular disease, and more.
High in proteins
A 100g serving of sea bass contains a whopping 23.6g of protein. Wow! Keep in mind that approximately 23.6g of protein are in a piece of fish, just the mere size of a deck of cards.
Protein is essential for muscle growth and repair and also facilitates every chemical reaction in the body. Adding sea bass to your diet can help to get enough protein for healthy muscles.
High in vitamins and minerals
Along with selenium, sea bass is a flavorful fish rich in many other vitamins and minerals, including vitamin A and phosphorus. Vitamin A is crucial in supporting healthy eyes and eyesight, while phosphorus helps grow and repair body tissues.
Sea bass also contains smaller amounts of calcium, magnesium, and more.
Moderate amounts of cholesterol
A 100g serving of sea bass contains 53mg of cholesterol. Cholesterol is a type of fat that is produced in our livers. Therefore, we do not need to consume it to survive. However, consuming excess cholesterol, which is found in animal products, can contribute to an elevated risk of heart disease, including heart attack, stroke, and high blood pressure.
However, many animal products containing cholesterol are still healthy because of all of the other beneficial nutrients they have, such as sea bass. Therefore, it is important to simply limit your cholesterol intake.
The 2020–2025 Dietary Guidelines for Americans recommend consuming as little dietary cholesterol as possible.
Low in mercury
According to the Environmental Defense Fund, black sea bass that has been trap-caught or trawl-caught are low in mercury and can be safely consumed up to four times each month.
However, farmed European sea bass does not have a known mercury level and, therefore, should likely be avoided by those who are pregnant or very young.
Healthy Sea Bass Recipe
Let's discuss a healthy sea bass recipe that serves four.
Ingredients:
2 cups of brown rice, cooked
2 tbsp of red wine vinegar
1 tsp of paprika
1 tsp black pepper
3 cups of fresh spinach
4 eight-ounce thick-cut boneless, skinless Chilean sea bass fillets
*Chilean sea bass is one of the most flavorful fish varieties
2 tbsp of extra virgin olive oil
Preparation:
Preheat the oven to 450ºF (230ºC).
Oil a baking dish.
Combine the olive oil, vinegar, and spices, then add the raw fish fillets into the mixture.
Let sit for five minutes in the mix.
Bake fish fillets in the oven for about 15 minutes until they are entirely cooked and flake easily.
Serve with brown rice and fresh spinach. Garnish with extra paprika. Enjoy!
Do you want more ideas? Then, check out DoFasting for over 5,000 easy, healthy, and delicious recipes hand-picked by nutrition professionals.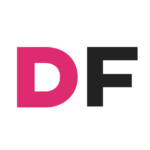 Useful progress tracker and calendar
Calorie tracker to track daily caloric intake
Over 5,000 nutritious recipes
Start DoFasting Quiz
FAQs
How many calories does sea bass have per ounce?
An ounce of sea bass has only 35 calories.
Is sea bass high in omega-3?
Yes, sea bass (and many fish species, including Atlantic salmon) is rich in omega 3s fatty acids, improving cardiovascular health.
Is sea bass good or bad?
Sea bass is good when eaten in the appropriate amounts. In addition, sea bass is an excellent source of protein, healthy fats, antioxidants, and more.
A Word From a Nutritionist
Overall, eating fish such as sea bass has many health benefits and is safe to consume up to four times a month. It is not only delicious with a mild and delicate flavor, but it is also very nutritious.
Often broiled, pan-fried, or baked, sea bass can be prepared and included in various dishes, from stews, soups, atop a fresh salad, or even just paired with some veggies and a grain.
Pair with a side of brown rice, whole-wheat pasta, or whole-wheat bread to get some added fiber and whole grains to keep you full after the meal. Fiber has many health benefits and can help with lowering blood pressure as well as support healthy digestive health.
Conclusion
In conclusion, sea bass is a healthy wild-caught fish that is rich in omega-3s, protein, and the antioxidant selenium.
Sea bass is low in calories, carbohydrates, sugar, and total fat. Therefore, it is a great option for those looking to lose weight because the protein will help with satiety and fullness.
Trap-caught or trawl-caught black sea bass is low in mercury and can be consumed up to four times per month.
It is important to note that pregnant women should limit the amount of mercury in their diet.
Last update:
March 22, 2023
6 min read
1179 Views
0 Comments
${TOCSections.eq(0).find('a').text()}