Nutrition Facts of Pudding: Is It Healthy?
Last update: April 19, 2023
6
881
0
Are you a fan of desserts? What about pudding? Today, we journey into the world of this creamy and sweet treat to figure out if it is healthy enough to be a part of our diet. Stick with us for this one!
With all the sugary snack options out there, it can be hard to make an informed decision about what is best for our health and also satisfies our cravings. One of those snacks is pudding – a sweet dessert that is often seen as an innocent indulgence with not much thought given to its nutritional content.
Pudding is one of America's iconic desserts and savory dishes. Its existence spans centuries, and while many of us love to indulge in this sweet and creamy delight, there is often some doubt about whether consuming pudding is healthy.
The reason for this query is that nowadays, most of us always seem to be looking for quick snacks that are nutrient-dense and will not break the calorie bank. But should we really give it more attention than several other desserts? Well, we are here to find out.
If you have a hard time settling for a healthy dessert versus sinking your spoon, this post is for you. Today, we look at the nutritional facts behind pudding. Is it healthy, and if so, what makes pudding healthy? We also provide answers to some related questions to give more insight.
Is Pudding Healthy?
Pudding can be a healthy snack, depending on the ingredients used. Traditional milk-based pudding contains milk proteins rich in beneficial components such as calcium and vitamin D. It also contains other nutrients, such as vitamin B, sodium, and magnesium, necessary for healthy living.
While pudding does not contain a significant quantity of protein, it scales above other desserts. Likewise, you can add skimmed milk powder to increase the protein content.
You can also opt for a healthier alternative by creating a homemade version with dairy-free milk products than whole or skimmed milk. Almond, rice, coconut, or cashew milk are great, as they reduce the overall fat and sugar content.
To make it extra nutritious, consider adding fruits or nuts for additional vitamins and minerals. However, you should avoid puddings with added sugar, artificial flavors, and gluten-free labels, as they can make your snack too greasy.
If you choose the right type of pudding and prepare it with healthier components, pudding can be part of a balanced diet.
What Are the Most Common Puddings?
There are many types of pudding all over the world. However, some are more common since a lot of people enjoy them greatly. Tapioca, vanilla, bread-and-butter, banana, Firni, and Jell-O fruity mix-ins are some of the enjoyable pudding flavors.
While the list of common puddings is lengthy, here is a look into the nutritional constituents of some of these puddings.
It is important to note that while the main ingredients present are the same, the nutritional value will change based on the added ingredients.
Nutrition Facts of Chocolate Pudding
Nutritional facts for pudding can vary greatly depending on the brand and type. In line with that, today's case study is of a regular pudding – chocolate.
Nutritional value per 100g
| | |
| --- | --- |
| Calories/Nutrients (per 100g) | Amount |
| Calories (kcal) | 120 |
| Net Carbs (g) | 18.8 |
| Fiber (g) | 0.8 |
| Sugar (g) | 12 |
| Fats (Total) | 3.15 |
| Protein (g) | 3.16 |
| Cholesterol (mg) | 9 |
Source: https://fdc.nal.usda.gov/fdc-app.html#/food-details/169604/nutrients
High in calories
A 100g serving of this pudding contains 120kcal. In contrast, a 100g serving of goat meat contains just 109kcal. As such, consuming a heft portion of pudding can trigger weight gain.
While most of its calories come from protein and fat content, opting for a fat-free version means lower calorie intake. You can use skimmed milk in place of whole milk. Better still, you can opt for a dairy-free milk alternative. Still, eating pudding in moderation is always the right choice.
Low in fats
A 100g serving of this pudding contains just 3.15g of fat. However, most of it is saturated fat, as it comes from whole milk and the dry mix. So, you should be mindful of how much you consume.
According to research, only about 5–6% of your daily fat intake should be saturated fat. That is because consuming in excess can contribute to an increase in low-density lipoprotein (bad cholesterol), which raises the risk of cardiovascular disease.
In contrast, tapioca pudding is a healthier alternative. Tapioca starch has zero fat and cholesterol, making it the perfect dessert for those with cholesterol and fat intake restrictions.
High in carbohydrates and sugars
This regular, dry-mix chocolate pudding contains about 19.6g of carbs, which is quite high considering it is a dessert. Likewise, its sugar content is on the high side, containing 12g per 100g serving.
That is because it also has ingredients such as high fructose corn syrup, cocoa powder, and dark chocolate chips, which add to its sugar content.
Rich in vitamins and minerals
One of pudding's biggest advantages is that it contains a slew of vitamins and minerals that provide many health benefits.
For starters, it contains a healthy amount of calcium and vitamin D, two nutrients necessary for developing healthy bones and teeth. They also help foster proper muscle movement, nerve communication, and hormone secretion.
It also contains a healthy amount of B vitamins which are necessary for proper immune function. Among other things, B vitamins improve cell functions and play a key role in metabolism.
How to Make Pudding?
There are many ways to make pudding – it all depends on the type of pudding you want. You can have baked, steamed, or boiled pudding, and the best part is that the ingredients remain the same.
Let us take a look at one of the most famous, healthy pudding recipes – the sugar-free rice pudding. Do note that making pudding will require your maximum attention.
Ingredients
This pudding recipe demands that you acquire the following ingredients:
¼ cup raisins
¾ cup sugar substitute – sucralose
1 tsp cinnamon
1 cup Mahatma® or Carolina® White Rice
2 cups water
3 cups 2% milk
Directions
Kick-off this recipe by heating milk and cinnamon together in either a small saucepan over medium heat or directly in the microwave. Cook for approximately 15 minutes until hot.
Combine your rice with water in a larger pot and bring it to a boil before reducing heat – simmering it all for around 15 minutes until fully cooked through.
Stir the warm spiced milk into the cooked rice, followed by a sugar substitute of choice. Allow that to thicken up on low heat for 20 minutes before adding in the raisins and cooking for an additional 10 minutes. Enjoy this delicious dish hot off the stovetop.
There are many other health-based pudding recipes out there. One great way to get them is by getting the Keto Cycle app. This ketogenic app contains over 10,000+ healthy recipes to choose from.
Professional chefs, weight loss nomads, etc. – there are no restrictions as to who can use it.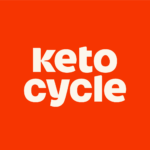 Proven scientific data
Calorie tracker
Customized meal plans and food prep
10,000+ easy-to-make keto recipes (including vegetarian options)
Full workout schedule
Motivational tips
Start Keto Cycle Quiz
FAQs
Is vanilla pudding fattening?
You will only get fat from snacking on too many vanilla puddings.
Is sugar-free pudding good for diabetes?
Yes, it's good for diabetes since it lacks the factors that will raise your blood sugar levels.
Is sugar-free pudding good for weight loss?
Yes, sugar-free pudding is good for weight loss.
A Word From a Nutritionist
From a nutritional point of view, it is okay to eat pudding as long as you do not overeat. While pudding contains many beneficial vitamins and minerals, it also contains high amounts of carbs, sugar, sodium, and cholesterol.
Consuming these nutrients will, over time, lead to multiple health issues, including weight gain and cardiovascular disease. This is particularly true for those with underlying health conditions.
It is also in your best interest to consult your nutritionist. They are professionals that know what is best for you regarding adding pudding to your diet. Overall, a healthy diet trumps any food cravings.
Conclusion
All things in moderation, right? If you have a sweet tooth and are looking for something tasty to satisfy your cravings, get yourself a pudding cup. The thick consistency and creamy texture make it a well-deserved dessert.
And the icing on the cake? You get to add your favorite toppings, from maple syrup to whipped cream to fruits – these mixtures are a delight. Just make sure to check the nutrition facts first and choose a brand with fewer additives. Better still, make your puddings at home. And as always, file this one under "treats," not "meals!"
Last update:
April 19, 2023
6 min read
881 Views
0 Comments
${TOCSections.eq(0).find('a').text()}