Is Milk Good for Diabetes? Nutrition and Glycemic Index
Last update: March 8, 2023
4
680
0
One of the most contentious topics in nutrition is whether drinking milk is good for you or a cause of disease. And if you have diabetes, can you drink milk? This article will help you determine whether milk is good for you if you decide to include dairy in your diet.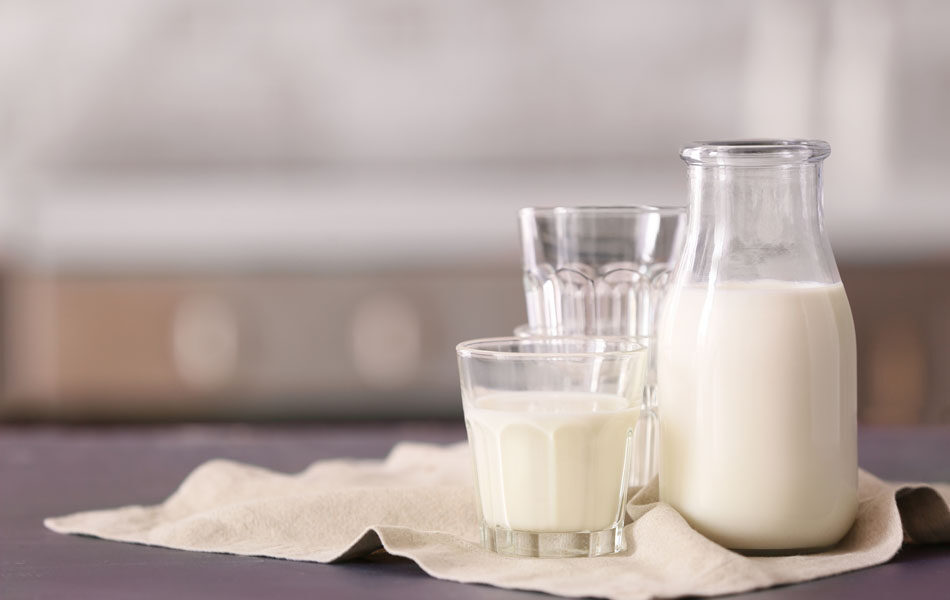 Whether we have diabetes or not, everyone needs a daily serving of dairy foods like milk, cheese, and yogurt (or non-dairy substitutes like soy products). These foods contain proteins, vitamins, and calcium, supporting healthy bones and teeth.
Dairy consumption also helps maintain good health and increase your metabolism. Milk protein can also help balance blood glucose levels. However, milk is a contentious food item for people with diabetes. Should people with diabetes drink milk?
This article will help you decide whether or not to drink milk and help you make the best decisions if you choose to include dairy products in your diabetes diet plan.
Is Milk Good for Diabetes?
People with diabetes can drink milk. Milk has good nutritional value since it contains essential nutrients for a well-balanced diet. However, cow's milk includes carbs that might alter glucose levels. You should, therefore, consider your carbohydrate count before consuming milk.
Research suggests that diabetes increases the risk of bone fractures, which increases with age and bone mass loss. Milk and other calcium-rich foods keep your bones healthy and help prevent osteoporosis, a severe bone loss condition resulting in broken bones and reduced mobility.
Analysis of several studies shows that whole milk may protect against diabetes and heart disease. This effect is credited to trans-palmitoleic acid, a substance in the milk fat that helps increase the body's sensitivity to insulin.
According to a large-scale study, middle-aged people who regularly drank milk had a 12% lower chance of developing type 2 diabetes than those who didn't. As servings per day increased, the risk of diabetes decreased.
Based on this research, there are various factors to consider when deciding which type of milk is best for people with type 2 diabetes. Instead of focusing on your fat intake, pay attention to your carbohydrate intake.
Does Milk Have Carbs?
Milk contains carbohydrates, and it's crucial for people with diabetes to account for this when calculating their daily carbohydrate intake. Most milk brands have about 5 grams of carbs per 100 grams. The carbs in milk are mostly lactose (a sugar found in milk), which gives it its creamy texture and sweet flavor.
However, if you love cow's milk and are not lactose intolerant, skim milk can be a lower-fat, lower-calorie option.
Keep in mind that due to their fast absorption, low-fat foods and drinks, such as skim milk, might cause an increase in your sugar levels. It's, therefore, crucial to keep an eye on your blood glucose levels to know if skim milk works for you.
The American Diabetes Association suggests that individuals with diabetes should get roughly 45% of calories from carbohydrates. This translates to 45–60 grams of carbs per meal, including one serving of dairy. 8 ounces (240 grams) of cow's milk contains 12 grams of carbs, equal to one serving.
Milk Nutritional Value per 100g
Milk contains water and is a great source of essential nutrients many people under-consume. It offers calcium, potassium, vitamin D, and B12, which are missing in many diets. The following table shows the nutritional composition of cow milk as provided by the USDA.
Milk
Dairy
Not Keto Friendly
Key nutritional facts (per 100g):
Is Milk Sugar Bad?
The sugar in milk, called lactose, can raise your blood glucose levels. Your stomach's lactase enzyme converts lactose to glucose and galactose. As a result, raising your blood glucose levels.
However, milk will raise your blood sugar much less than other beverages like orange juice because it has fewer carbohydrates. Milk with added sugars, such as chocolate milk, can raise your blood sugar higher than low-fat or skim milk.
Foods with a lot of added sugar increase the number of calories in your diet without adding any extra nutrients. Additionally, they are linked to metabolic syndrome and weight gain, which raises your risk of diabetes and heart disease.
What Is the Best Milk for Those With Diabetes?
If you want to reduce your carb intake and add variety to your beverages, you can try unsweetened flax milk or unsweetened almond milk. A 100g of almond milk contains 15 calories and 184mg of calcium. Unsweetened almond milk has about 1g of sugar per 100g, so it won't impact your blood sugar.
Diabetes increases your risk of cardiovascular disease, but you can lower your risk by consuming fewer saturated fats. 100g of fat-free or skimmed milk has just 34 calories and 0 grams of saturated fat, compared to 61 calories and 2.8 grams of saturated fat in 100g of whole-fat milk.
Try low-fat milk (1%), which has 43 calories and 0.9 grams of saturated fat per 100g, if you want milk with a thicker consistency than skim milk. Every type of plain milk provides about 5 grams of sugar per 100 grams, but the chocolate, strawberry, and vanilla varieties all have extra sugar, so be sure to read the nutrition facts before buying.
Other great milk alternatives include rice milk, unsweetened soy milk, and unsweetened coconut milk.
How to Follow a Diabetes-Friendly Diet
A diabetes-friendly diet is low in carbohydrates, high in fiber and protein, rich in healthy fats, and sticking to regular mealtimes. A diabetes diet is the most beneficial diet for everyone.
Foods high in fiber are good choices because they help slow down digestion and reduce the impact of food on blood glucose levels. Fiber also helps lower cholesterol levels by improving digestion and reducing absorbed fats from meals.
Fiber can be found in many common foods such as bread and cereals, vegetables such as turnip, Brussels sprouts, and asparagus.
Fruits are also excellent sources of fiber. The market is full of the best fruits for diabetes, including dates, pears, and kiwi.
Foods you should avoid if you have diabetes include white rice, fried meat, processed meat, and ice cream.
If you've just been diagnosed with diabetes or don't know how to manage your diabetes, you can use diabetes apps.
FAQs
Does milk contain sugar?
Milk contains naturally-occurring sugar called lactose. It gives a slightly sweet flavor to milk and accounts for around 40% of the calories in whole milk. 100g of whole-fat milk contains about 5 grams of sugar.
Is lactose-free milk good for diabetes?
Lactose-free milk is a great milk alternative for diabetes if you have valid reasons to avoid lactose. Just like regular milk, it provides vitamins B12, A, and D, the essential nutrients phosphorus and riboflavin, and calcium for healthy bones.
Is skim milk good for diabetes?
The amounts of calcium, vitamin D, riboflavin, and protein in skim milk are the same as those in whole-fat milk. However, skim milk is a better nutritional option for controlling diabetes because it has fewer calories, preventing weight gain and lower fat content, making it a heart-healthy choice.
A Word From a Nutritionist
People with diabetes can benefit from dairy products, considering that it's high in protein and low in sugars, calories, and fats. You can consume any food or beverage you choose if you adhere to a daily individualized carbohydrate goal. Before purchasing a carton, make sure to check the nutritional information.
Milk is a good source of calcium and can be a nutritious addition to your daily meal plan. Adults between the ages of 19 and 51 should consume 1,000mg of calcium daily. A 100g of low-fat cow milk contains 300mg, and other dairy products have even more.
Remember that milk has unhealthy fats that can increase the risk of cardiovascular disease related to diabetes. Choose low-fat or fat-free milk whenever possible to get calcium and other nutrients without the extra fat.
Additionally, the carbs in milk are broken down into sugar. You need to control your carb intake if you have type 1 or type 2 diabetes. Consuming too much milk can cause an increase in glucose levels.
You can maintain a constant sugar level by eating a consistent amount of carbohydrates throughout the day.
To include dairy in your eating plan, consult a dietitian. They will help determine how many carbohydrates you can consume daily and teach you how to do so when reading nutrition labels. ‌‌A diverse and balanced diet is based on consuming various foods in moderation.
Conclusion
Milk is a great source of protein, vitamins, and minerals. Even though it does contain some carbohydrates and may cause blood sugar levels to rise, people with both type 1 and 2 diabetes can drink milk. Milk can easily be included in a balanced diabetes diet. As with any food, it's important to consider serving sizes and pay attention to how much milk you consume.
Still, it's essential to keep added sugars to a minimum. Making wise milk choices can help you avoid extra sugar in your diet, which can help control your blood sugar levels.
Last update:
March 8, 2023
4 min read
680 Views
0 Comments