Malt-O-Meal 101: Is It Healthy? Benefits and Nutrition Facts
Last update: April 4, 2023
7
784
0
Malt-O-Meal is a hot breakfast cereal made from wheat farina or cream of wheat and malted barley and is packed with nutritional and hearty goodness. We determine whether Malt-O-Meal is a healthy breakfast option, including its top 5 benefits and nutrition facts.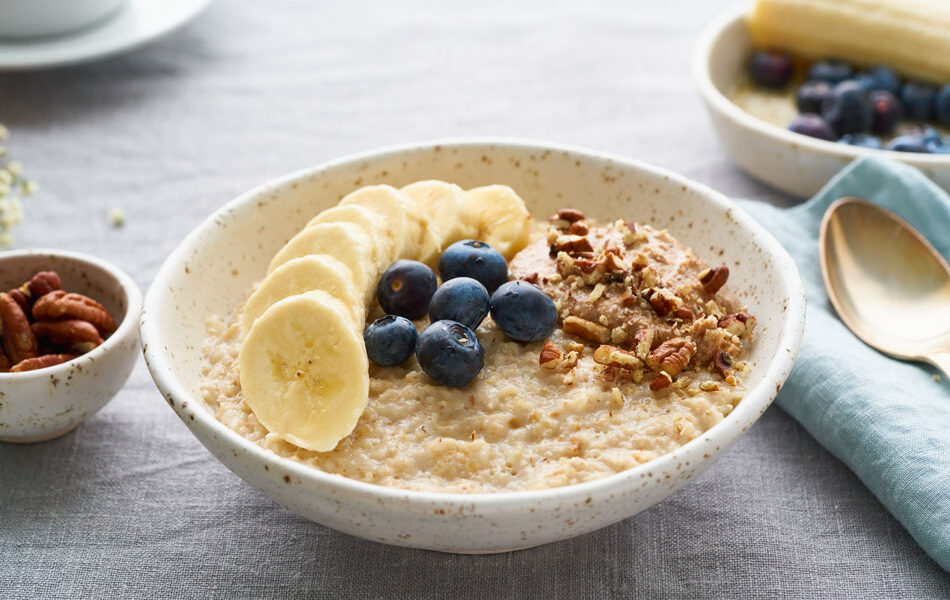 There is a constant debate about whether breakfast is the most important meal of the day. However, we know for sure that what is on your plate matters more. Malt-O-Meal is one of the favorite hot cereals for many families in the United States, competing for the top position of breakfast nutrition with other brands such as Cream of Wheat and Oatmeal.
Malt-O-Meal is nutrient-dense and takes a short time to prepare the hot bowl of porridge in the morning. This article looks into the nutritional benefits of the hot cereal and whether the nutritional content makes it a healthy meal.
Is Malt-O-Meal Healthy?
Malt-O-Meal is a healthy food because it is high in protein, iron, calcium, and B-group vitamins which support vital body functions. It is also low in cholesterol, added sugar, and saturated fat and is a healthy addition to the diet.
What Is Malt-O-Meal?
Malt-O-Meal is a breakfast cereal produced by the Malt-O-Meal company, which distributes cold cereals, coco wheat, and other hot cereals in the US. It is a nutrient-rich wheat-based cereal with a sweet malt flavor that is used to make breakfast porridge.
What Is Malt-O-Meal Made From?
The hot cereal is mainly made from malted barley flour and wheat farina from milled wheat. The combination produces flour, which makes a smooth porridge when mixed with water. The cereal also contains nutrition additives to boost the nutritional value, such as calcium carbonate, iron, folic acid, niacin (vitamin B3), thiamin (vitamin B1), riboflavin (vitamin B2), and pyridoxine (vitamin B6).
The malt flavor of wheat cereal is produced by boiling and drying malted barley. Because the product is derived from wheat, it is not gluten-free and is not suited for celiac patients.
5 Health Benefits of Malt-O-Meal
Eating Malt-O-Meal alongside other healthy foods such as fresh fruits, vegetables, and lean meat has many essential nutrients. Keep reading to find the five health benefits of Malt-O-Meal.
#1 Supports vital cell function
Malt-O-Meal is fortified with essential vitamins that support key body functions. Folic acid is critical for biochemical reactions in the body, necessary for the production of new cells, and prevents neural tube defects during the early stage of pregnancy.
Niacin and thiamin help the body convert food to energy and are necessary for cell function.
#2 Lowers cholesterol levels and is heart-healthy
Malt-O-Meal cereal is sodium-free and can help you lower your sodium intake and may reduce the risk of high blood pressure when you eat it regularly alongside a healthy diet. Research shows that the intake of foods high in sodium can increase blood pressure and the risk of cardiovascular diseases.
Also, Malt-O-Meal contains no cholesterol and is low in saturated fats, which makes it heart-healthy. Eating too much cholesterol increases your risk of heart disease and stroke. Its fiber content also helps to lower cholesterol, thus reducing the risk of heart disease.
#3 Good for bone and muscle health
The wheat cereal is an excellent source of protein that supports muscle growth and repair and is also essential for skin, hair, and nail health. It is also rich in calcium which promotes healthy bones and teeth.
#4 Preserves vital body functions
Malt-O-Meal is rich in iron, essential for the production of hemoglobin which transports oxygen in the body. Getting adequate iron from the diet can help reduce fatigue and improve mental and physical performance.
#5 Reduces hunger cravings
Malt-O-Meal is nutrient-dense and makes a filling meal for people who wish to lose weight. The body takes longer to break it down and thus reduces cravings. Its high carb content provides adequate energy for the body and prevents you from feeling hungry all the time.
Nutrition Facts of Malt-O-Meal
Use the table below to learn more about the nutritional content of the cereal to manage your daily macros better.
Nutritional value (per 100g)
| | |
| --- | --- |
| Calories/Nutrient (per 100g) | Amount |
| Calories (kcal) | 365 |
| Net Carbs (g) | 75.1 |
| Fiber (g) | 2.1 |
| Sugar (g) | 0 |
| Fats (Total, g) | 0.7 |
| Protein (g) | 11.8 |
| Cholesterol (mg) | 0 |
Source: https://fdc.nal.usda.gov/fdc-app.html#/food-details/173903/nutrients
High in calories
Malt-O-Meal cereal is a high-calorie food, with a 100g serving containing 365 calories.
Low in fats
Malt-O-Meal contains zero cholesterol, is low in saturated fats, and contains less than 1 gram of fat. It only contains minimal fat, with 0.7g fat per 100g (1/2 cup) serving.
Moderate amount of proteins
Malt-O-Meal is a good source of protein. It contains 11.8g per 100g, which is more than 20% of the recommended daily value for a healthy adult.
High in carbohydrates and sugars
Although wheat cereal contains no added sugars, it is high in carbohydrates. The carbohydrate content per 100g serving (1/2 cup) is 75.1g, which is about 25% of the recommended daily value.
Rich in vitamins and minerals
Malt-O-Meal is an excellent source of various vitamins such as folic acid, riboflavin, niacin, and thiamin. It is also rich in minerals such as iron and calcium and also contains a good amount of selenium, potassium, and phosphorus.
It contains 30.9mg of iron per 100g serving and 286mg of calcium. It also provides 14.3mg of niacin, 1,140ug of folate, and 1.13mg of vitamin B6.
Malt-O-Meal vs. Oatmeal
Here is a breakdown of the similarities and differences between oatmeal or Malt-O-Meal.
| | | |
| --- | --- | --- |
| | Malt-O-Meal | Instant oatmeal |
| Ingredients | Wheat farina and malted barleyWheat products are unsuitable for people with celiac disease | Oats from an oat plantPure oats are safe for people with gluten intolerance |
| Fiber | Contains minimal total dietary fiber with only 2.1g/100g serving (8% of the recommended daily intake) | Great source of fiber – contains 9.8g/100g serving (39% of the recommended daily intake) |
| Sodium content | Sodium-free | Contains 373mg of sodium per 100g serving |
| Total fat and cholesterol content | Low in fat – contains 0.7g per 100gNo cholesterol | Low in fat – has 4.9g per 100g servingNo cholesterol |
| Carbohydrate and sugar content | Zero sugarsContains 75.1g of net carbohydrates | Contains 60.8g of net carbohydrates and 25.5g of sugars |
| Protein content | 11.8g per 100g serving | 13.73g per 100g serving |
| Vitamins | Rich in niacin, riboflavin, and folic acid | Rich in vitamin A |
| Minerals | Rich in iron and calcium | Rich in iron, calcium, manganese, and magnesium |
Source: https://fdc.nal.usda.gov/fdc-app.html#/food-details/578789/nutrients
Malt-O-Meal Muffins Recipe
Malt-O-Meal Magic Muffins are a healthy alternative to the average baked goods. They are nutritious, quick, and easy to make.
Preparation time: 10 minutes
Cooking time: 20 minutes
Servings: 4
Ingredients
2 cups original Malt-O-Meal
¾ cup milk
½ cup honey (or maple syrup)
¾ cup mashed bananas
1 tsp vanilla extract
¼ tsp salt
2 eggs
1 tbsp baking powder
¼ cup oil
Directions
Preheat the oven to 400°F/205ºC.
Mix honey and eggs on medium-high speed for 4 minutes. Look for a pale and thicker consistency.
Mix oil, milk, vanilla extract, and mashed bananas together in a large bowl.
Mix the remaining sugar, cereal, baking powder, and salt in a separate bowl. Fold the cereal mixture into the thickened egg mixture. Combine to get the desired consistency.
Scoop into a paper-lined or greased muffin pan/tray. Fill the cups ¾ way and bake at 350°F/180ºC for 30 minutes.
Check for a golden brown color and a skewer that comes out clean when inserted into the muffin. Allow the muffins to cool completely before serving.
FAQs
Is Malt-O-Meal good for diabetes?
Malt-O-Meal wheat cereal is low in sugar and saturated fat and suitable for people who have diabetes. You can add honey instead of brown sugar or fresh fruit to make it more palatable.
Is Malt-O-Meal high in fiber?
The breakfast cereal contains 2.1g of fiber per 100g serving. Although the content is minimal compared to other cereals, such as oats, the minimal fiber is still beneficial for good health.
Is Malt-O-Meal good for weight loss?
Although breakfast cereal contains a rich profile of vitamins and minerals, Malt-O-Meal alone cannot help you lose weight because it has a slightly low fiber content and is high in calories and carbohydrates. For best results, consume it in moderation alongside a balanced diet to get extra fiber.
Is Malt-O-Meal good for lowering cholesterol?
Malt-O-Meal is low in fats and contains zero cholesterol. The cereal contains dietary fiber, which lowers cholesterol in the body.
A Word From a Nutritionist
Eating healthy breakfast cereals in the morning kickstarts and enhances body metabolism. The fiber content of such cereals is beneficial to control blood sugar levels, promoting good digestive health and keeping you full longer.
Wheat grains contain essential nutrients such as iron, calcium, and magnesium, and vitamins such as niacin, thiamin, folate, and riboflavin that the body requires for energy and vital biochemical processes.
However, some contain refined carbohydrates and may have artificial flavors to make them more palatable. Always select breakfast cereals that don't contain added sugars or artificial flavors. They should be made from whole grains, fortified with vitamins and minerals, and not processed foods.
You can add bananas, berries, flax, or chia seeds to add extra nutrition. The nutritional benefits of the cereals outweigh the potential downsides, and they make a useful addition to your diet when eaten in moderation.
Conclusion
Malt-O-Meal is a popular breakfast cereal that contains essential vitamins and minerals such as niacin, folate, iron, and calcium. It is a nutritious meal that is easy to prepare when you don't have much time in the morning.
Although it has minimal fiber content and cannot be classified as a high-fiber food, it is still a good source of fiber. The cereal has a good amount of protein which is beneficial for muscle and tissue growth.
It also contains heart-healthy nutrients such as folate, vitamin B6, and potassium, has low sodium and cholesterol, and can help reduce the risk of cardiovascular diseases. Make sure you buy the original Malt-O-Meal with no artificial flavors and added sugar. Keep in mind that Malt-O-Meal, like Cream of Wheat and other wheat products, is not suitable for people on a gluten-free diet.
Last update:
April 4, 2023
7 min read
784 Views
0 Comments