Is Hot and Sour Soup Healthy? Benefits and Recipe
Last update: January 3, 2023
5
933
0
Popular in Asian cuisine, Chinese hot and sour soup is a tangy favorite many enjoy. Let's take a look at whether it's actually good for your health in this article.
Hot and sour soup is a beloved Asian dish, similar to egg drop soup or miso soup. However, since this delicious soup is so flavorful and satisfying, it leads many to wonder if it is overall healthy.
This article will discuss the potential health benefits and nutritional information of hot and sour soup, as well as provide you with a recipe to make one. Read on to learn more!
Is Hot and Sour Soup Healthy?
Since it is low in calories, fat, and carbohydrates, hot and sour soup is healthy. However, it is best to opt for lower sodium varieties.
5 Health Benefits of Hot and Sour Soup
#1 May boost metabolism
So what makes this hot and sour soup so hot? Chilis! Chilis contain a chemical called capsaicin, which makes them spicy and flavorful. 
Many research studies have examined the effects of capsaicin on the body, including its effects on metabolism. According to the journal Open Heart, capsaicin has been found to have a modest metabolism-boosting effect.
A faster metabolism can lead to weight loss, more calories burned, and more.
#2 Can suppress appetite
The capsaicin in the chilis can also have other beneficial effects. For example, the journal Appetite describes how capsaicin increases the feeling of fullness and lessens the desire to eat more after the meal.
Therefore, consuming spicy foods containing capsaicin can help you feel full and more likely to eat less later.
#3 Supports healthy weight loss
According to the United States Department of Agriculture (USDA), a 100-gram serving of this hot and sour soup only has 40 calories. It is also very low in fat and carbohydrates. Therefore, this soup is an excellent option for losing weight.
Additionally, because it is a liquid food, the water in the soup will help you feel full and satisfied for longer.
#4 Very low in cholesterol
A 100-gram serving of soup contains only 21 grams of dietary cholesterol. Since the 2020–2025 Dietary Guidelines for Americans recommends consuming as little dietary cholesterol as possible, hot and sour soup can be a tremendous low-cholesterol soup.
#5 Contains some dietary fiber
While not very much, a 100-gram serving of soup contains about half a gram of dietary fiber. Remember that 100g equals less than half a cup of soup, so if you have a larger bowl of soup, that could increase your fiber intake.
Fiber is important for digestion, bowel regularity, controlling blood sugars, and gut health.
According to the Mayo Clinic, men and women aged 50 and younger should have 38 grams and 25 grams of dietary fiber a day, respectively. On the other hand, men and women aged 51 and above should aim for at least 30 and 21 grams daily.
Pair your delicious bowl of hot and sour soup with a source of whole grains, fruits, and vegetables to get even more fiber.
Hot and Sour Soup Nutrition Facts
Now that we have covered the main health benefits, let's dive into more specifics about the nutritional information of a serving of hot and sour soup.
| | |
| --- | --- |
| Calories/Nutrient (per 100g) | Amount |
| Calories (kcal) | 39 |
| Sodium (mg) | 376 |
| Net Carbs (g) | 4.30 |
| Fiber (g) | 0.5 |
| Total Fats (g) | 1.21 |
| Fatty acids, total saturated (g) | 0.229 |
| Protein (g) | 2.58 |
| Cholesterol (mg) | 21 |
Source: https://fdc.nal.usda.gov/fdc-app.html#/food-details/1100136/nutrients
Low in calories and fats
Hot and sour soup is broth-based and very low in calories and fat. It is a great soup to pair with your meal to increase feelings of fullness if you are trying to maintain or lose weight.
Low in proteins
While a 100-gram serving of this soup only contains 2.5 grams of protein, it is essential to keep in mind that this is less than half of a cup. Additionally, adding in a source of protein, such as meat, egg, or tofu, can significantly increase the protein in your soup.
Adequate protein in the diet is crucial for maintaining, repairing, and building muscle. Additionally, proteins are made up of amino acids that play a pivotal role in every chemical reaction that occurs in the body.
Low in carbohydrates and added sugars
With only 4 grams of net carbohydrates and less than half a gram of added sugars, this soup will not significantly impact your blood sugars.
In fact, it may contribute to blood sugar stabilization because it contains a small amount of protein that slows down the digestion and absorption of sugars in the body.
Rich in vitamins and minerals
While present in trace amounts, hot and sour soup contains some vitamins and minerals. These nutrients include calcium for strong bones and teeth, potassium for healthy fluid balance, and some B vitamins.
However, the exact amounts of vitamins and minerals also depend on the ingredients in your soup recipe, such as meats, vegetables, and more.
Healthy Hot and Sour Soup Recipe
Are you craving some hot and sour soup? Let's walk through an easy and healthy recipe you can make at home!
Ingredients
4 cups chicken broth
3 tablespoons soy sauce
1 tablespoon ginger, minced
2 cloves garlic, minced
2 tablespoons cornstarch to thicken
1 tablespoon dried chilis, finely chopped (you could also use hot chili oil)
1 tablespoon sesame oil
1/3 cup dried shiitake mushrooms
1/4 cup white, apple cider, or rice vinegar (which gives it the sour taste!)
Chopped scallions to garnish
Fish sauce to garnish (optional)
You can also add cooked meat, such as chicken or duck, to bulk up the protein in your dish.
Directions
Add the chicken broth to a large pot. Add in the shiitake mushrooms, chili, sesame oil, garlic, ginger, and soy sauce.
Simmer on low heat for 5 to 10 minutes.
Add in the vinegar and cornstarch.
Simmer for 5 to 10 more minutes.
Serve this soup hot and garnish it with chopped scallions. Enjoy!
To lower the fat content, you can omit sesame oil. Additionally, opt for soy sauce that is low in sodium to cut down on sodium consumption.
Many also like to use chicken bone broth instead of regular chicken stock. Bone broth is very high in protein and also contains collagen from gelatin, which can have its own potential health benefits.
For other easy and healthy recipes to spruce up your diet, check out the DoFasting app! DoFasting provides thousands of recipes hand-picked by nutrition professionals.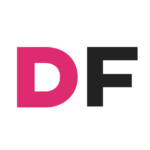 5,000+ healthy recipes
Healthy desserts
Improved eating habits
Calorie tracker to track daily caloric intake
Full guidance on successful diet
Visit DoFasting
FAQs
How many calories are in hot and sour soup?
A 100-gram serving of hot and sour soup contains 39 calories.
Is hot and sour soup good for weight loss?
Yes, this soup is good for weight loss because it is very low in calories.
Is hot and sour soup fattening?
No, this soup is not fattening because it is very low in fat, including saturated fat.
Is hot and sour soup good for a cold?
Yes, this hot and sour soup can provide fluids that can help you recover from the common cold.
Word From a Nutritionist
The main downside of hot and sour soup is its high sodium content, so you might be better off with a lower-sodium variety.
If you are making your own soup at home, use low-sodium or no-salt-added chicken broth. Also, use low-sodium soy sauce and avoid adding any other salty ingredients.
Additionally, since it is easy to consume more than 100 grams (which is not even half of a cup of soup), have the soup as an appetizer or side dish, and focus on your main meal to fill you up. Have the main entree rich in lean protein, fruits, vegetables, whole grains, and non-fat dairy.
Conclusion
Overall, Chinese hot and sour soup is an excellent source of vitamins and minerals and also provides some protein and fiber. In addition, it is low in total fat, carbohydrates, cholesterol, and saturated fat.
The best part of this meal is the capsaicin from the chilis, as it can boost your metabolism, promote weight loss, and reduce appetite.
Whether you are looking to lose weight or simply have a low-calorie and low-fat soup you enjoy, hot and sour soup is a great option.
Last update:
January 3, 2023
5 min read
933 Views
0 Comments