Is Cranberry Sauce Good for Diabetes? Facts You Should Know
Last update: March 21, 2023
4
735
0
There are certain relishes that people with diabetes should eat moderately, including cranberry sauce. Learning more about the nutrients and glycemic index is important. We explain whether cranberry sauce increases blood sugar levels in those with diabetes.
Sometimes, pairing cranberry sauce with a Thanksgiving or Christmas meal is necessary.
This type of sweet relish enhances the flavors of each dish. Cranberries naturally provide many health benefits, but can the same be said for the sauce? This is something you might wonder when reaching for it in the grocery store.
Relishes are usually manufactured in a way that dilutes any nutrients. People with diabetes could feel wary about eating this food when managing their blood sugar levels.
Keep on reading if you wish to know whether cranberry sauce is safe for people with diabetes.
Is Cranberry Sauce Good for Diabetes?
Eating cranberry sauce in moderation is good for diabetes management. People with diabetes need to monitor what nutrients they consume when lowering their blood sugar content. This is because the sauce contains lots of carbs, added sugars, and calories.
Fresh cranberries are known to improve insulin sensitivity in older adults. They contain minerals like calcium, magnesium, iron, manganese, copper, and vitamin C. One great thing about vitamin C is that it stops glucose and lipids from causing high blood pressure spikes.
However, the same can't always be said for cranberry-based sauce. This relish contains added sugar due to the manufacturing process. Sugars increase LDL cholesterol levels and the risk of chronic disease in those with diabetes, so it may not be safe to eat this sweet food all the time.
How Does Cranberry Sauce Affect Blood Sugar?
Cranberry sauce may raise your blood sugar slightly due to its high sugar and carb content. If you want to pair this sauce with meals, aim to have one teaspoon. Eating more will set back your progress and cause symptoms like headaches and weakness.
Foods containing lots of carbohydrates will be broken down into sugars. These sugars enter the bloodstream and trigger the pancreas to release insulin, which encourages your cells to absorb sugar. Cranberry sauce, when eaten excessively, could cause this type of response in the body.
To avoid making diabetes worse, eat cranberry-based sauce moderately and try not to have it every single day. Managing the symptoms of diabetes will stop too much sugar from building up in the blood. Instead, have unsweetened cranberry juice or a bowl of non-dried cranberries.
Cranberry Sauce Nutritional Value per 100g
Being aware of the nutritional content can help you make better food choices. Some foods contain too much sugar for people managing their diabetes. Learning more about the health benefits and potential risks of this sauce is important for controlling your diet.
Here is the nutritional value of cranberry sauce per 100 grams:
| | | | |
| --- | --- | --- | --- |
| Net Carbs | Total Carbs | Fats | Protein |
| 39.3g | 40.4g | 0.15g | 0.9g |
| Calories | Fiber | Sugars | Glycemic Index |
| 159 | 1.1g | 31.8g | 45 |
Cranberry Sauce Glycemic Index
The glycemic index (GI) of cranberry sauce is 45. Foods that are below 55 on the GI scale won't have a negative effect on someone's blood sugar levels. Even though cranberry sauce scores low, you have to be aware of the overall sugar, carb, and calorie content.
Of course, not everyone will have cranberry sauce with their meals. Some people might consume this relish to gain the health benefits of cranberries. However, it's better to take cranberry supplements or drink cranberry juice to experience the positive effects.
Eating fruit for diabetes is great, but cranberries are often left out. They clear urinary tract infections by removing bacteria from the walls of your bladder. Studies have found that diabetes can cause bladder problems, so drinking cranberry juice in your diet is good.
What Is the Best Way to Eat Cranberry Sauce for Diabetes?
Only have one teaspoon of cranberry sauce with diabetes-friendly meals. This amount ensures you're not consuming too much added sugar. Limiting how much you have on your diet will keep your heart healthy while regulating blood glucose.
You can have a little serving of this sweet sauce on the side. If you don't like eating it as a classic relish, spread some over turkey to make the flavors pop. For strong diabetes management in the long term, only consume cranberry-based sauce every other day as a treat.
Be aware that there are different types of sauce you can buy in the grocery store. This could be whole berry or jellied, depending on your preferences. Both options still contain added sugar and preservatives, so it's best to buy one that is as natural as possible.
What to Use Instead of Cranberry Sauce for Diabetes
You could make your own sauce by using cranberry juice, orange zest, and fresh cranberries. This ensures the mixture is free from added sugar and preservatives. Just make sure to avoid fruit juices that aren't made with completely natural ingredients.
To improve your long-term health, try not to use condiments at all. Drinking cranberry juice or eating cranberries is enough to gain benefits. The same goes for people who regularly get a urinary tract infection – limit how much sugar you consume on a balanced diet.
If you're unsure about what foods to eat, consult with a registered dietitian. You can gain professional advice regarding the best and worst foods for diabetes.
A Word From Our MD
A study conducted by The Journal of Food Science discovered that cranberry juice can significantly lower blood sugar. Cranberry juice and normal cranberries are best to have on a diabetes-friendly diet, as they don't trigger insulin levels like the condiment would.
Consider making a sauce that contains cranberry juice, vanilla extract, and even some hints of cinnamon. You don't need store-bought sauce just to spice up your seasonal meals. At least you know the homemade version has real fruit and natural berries to benefit your health.
If you have diabetes, always consult with your doctor before trying new foods. A medical professional is there to give advice about nutrition. Some people might feel fine with certain foods, and others might not get the same reaction when eating cranberries.
Conclusion
So, is this sweet relish good for people with diabetes?
Cranberries have many benefits for your long-term health, but the processed sauce might not always be best. You should only eat it in moderation when preventing diabetes symptoms. Some people make their own to avoid eating sugars, carbs, and unnecessary preservatives.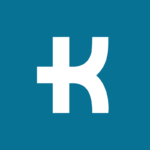 Personalized and diabetes-safe meal plan
An integrated shopping list that matches the meal plan
No-equipment home workouts
All-in-one health and progress tracker
Detailed activity log
Start Klinio Quiz
Last update:
March 21, 2023
4 min read
735 Views
0 Comments