Is Chow Mein Healthy? Nutrition and Benefits
Last update: January 2, 2023
6
751
0
Chow mein is an Asian dish that combines noodles and vegetables. Let's explore its nutritional properties and the secrets of its preparation.
Chinese food is present worldwide for its exquisite flavor, and chow mein noodles are no exception, combining the much-loved pasta with a succulent vegetable stir-fry.
What makes chow mein special are the soft egg noodles inside and crispy outside, which take on these characteristics due to its cooking process in which they are partially boiled and then fried together with vegetables and a juicy dressing.
Join us to learn about the nutritional value of this delicious international dish and prepare a healthy version full of benefits.
What Is Chow Mein?
Chow mein is a Chinese dish of stir-fried noodles sauteed with vegetables and served hot. It is prepared with a special dressing that brings out its particular oriental flavor. It is a version very similar to the yakisoba noodles that come from Japan.
The main ingredient of this dish is the noodles, which are boiled a little before frying until they get a crispy texture and a golden color.
The chow mein noodles are served on the spot and do not keep for long, as the noodles tend to soften when heated and quickly lose their texture.
A very delicious chow mein can be prepared with meat or chicken and is a dish suitable for a vegetarian diet when prepared with only vegetables and tofu.
Is Chow Mein Healthy?
No, chow mein is not considered a healthy dish because it contains plenty of fried noodles. It is a greasy dish high in sodium due to the soy sauce and other toppings that enhance its flavor.
Since it contains pasta, it is a high-carbohydrate dish that is not suitable for diets where a low intake of this macronutrient is required, as in the ketogenic diet.
However, there are many recipes in which you can substitute some ingredients and opt for healthier options to make a light chow mein.
5 Health Benefits of Chow Mein
#1 Beneficial for the digestive system
Chow mein is stir-fried with a variety of vegetables full of fiber that is beneficial to the digestive system. Fiber helps regulate bowel movements and promote satiety.
#2 Sprouts support the immune system
Vegetable sprouts such as soybeans are commonly added to the basic chow mein recipe. Adding these foods to their germination process provides protein and vitamin C, which are essential for the immune system. In addition, sprouts have detoxifying and revitalizing properties that help maintain good health.
#3 A source of antioxidants
The vegetables used to prepare stir-fried chow mein are carrots, celery, onions, peppers, and garlic. They are a source of antioxidants, which help fight free radicals that cause diseases and aging.
#4 Provides energy
Because chow mein contains carbohydrates as the main ingredient from the noodles, it can provide energy to help you do your daily activities. It is a good idea to eat it before exercising to take advantage of its energy property to burn the calories it contains.
#5 A complete meal rich in macronutrients and micronutrients
Chow mein noodles can be prepared with beef, chicken, or tofu, an essential source of protein needed to maintain and increase muscle mass. It also contains carbohydrates and fiber from noodles and vegetables.
Chow mein is also a source of fat. Although the oils it contains are not the healthiest since refined oils are usually used for their preparation, if you only eat chow mein occasionally or use extra virgin olive oil instead, it could be a healthier option.
Nutrition Facts of Chow Mein (per 100g)
| | |
| --- | --- |
| Calories/Nutrient (per 100g) | Amount |
| Calories (kcal) | 471 |
| Net Carbs (g) | 56.9 |
| Fiber (g) | 6.7 |
| Sugar (g) | 0 |
| Fats (Total) | 21.2 |
| Protein (g) | 10.9 |
Source: https://fdc.nal.usda.gov/fdc-app.html#/food-details/168905/nutrients
High in calories and fats
Chow mein is prepared by frying the noodles which provide plenty of fat. Fatty foods are high in calories as each gram of fat provides 9 calories.
Moderate amount of proteins
Chow mein is a dish that can be prepared with plant-based proteins such as bean sprouts and tofu or animal-based proteins such as chicken or beef. In addition, the noodles also provide a moderate amount of protein as they are made from wheat and egg.
High in carbohydrates
The primary macronutrient in this dish is carbohydrates since chow mein is prepared with wheat noodles or rice noodles.
Rich in vitamins and minerals
One of the advantages of Chinese food is the abundant and varied use of vegetables and sprouts. In addition to flavor and color, the ingredients in chow mein provide a great variety of vitamins and minerals that are preserved almost intact; they are not cooked for a long time because they must be crunchy when served.
Differences Between Chow Mein and Lo Mein
The difference between chow mein and lo mein is how they are prepared.
In lo mein, the noodles are "thrown" into the vegetable preparation once the pasta is already well boiled and left for a few minutes to mix everything together. This makes the pasta in the lo mein noodles recipe soft, and the recipe is low in fat because the noodles are not fried.
Chow mein, on the other hand, is made by boiling the noodles briefly to soften them before frying them with the veggies. This results in crispy, high-fat chow mein noodles.
Healthy Chicken Chow Mein Recipe
Ingredients
100g whole-wheat noodles
150g skinless chicken breasts cut into strips
1-inch fresh ginger
3 cloves garlic
2 onions
Half a cup of chopped chives
60g carrot cut into sticks
100g red bell pepper cut into julienne strips
1 tablespoon toasted sesame oil
2 tablespoons light soy sauce (you can also use coconut aminos to substitute the soy sauce)
Sea salt
Black pepper
To marinate the chicken:
1 tablespoon toasted sesame oil
Sea salt
Black pepper
1 tablespoon rice wine
1 tablespoon light soy sauce or coconut aminos
Directions
Marinate the chicken breasts for a few hours before starting to prepare chow mein. The longer the marinating time, the better the result will be.
To make chow mein, bring a pan of water to a boil, add the noodles, and cook according to package directions (approx. 5 minutes). Leave the noodles al dente, as they will finish cooking later.
Once cooked, drain immediately and cool quickly with cold water to prevent further cooking. Set aside.
In a hot skillet or wok, add the sesame oil to cook the chicken until well-seared on all sides. Remove the chicken from the pan and set aside.
In the same pan, saute the chopped vegetables along with the garlic, salt, and pepper. Add the cooked noodles along with the chow mein sauce adding the liquid ingredients.
When the noodles are golden brown, return the chicken to the pan and cook for 3 more minutes.
Serve hot and top the chow mein with chopped fresh chives. If desired, you can add black sesame seeds.
This chicken chow mein version is healthier because it contains less oil and whole-wheat pasta but is still high in carbohydrates due to the noodles as the main ingredient. If you want more healthy recipe ideas, in the DoFasting app, you will find more than 10,000 low-carb options.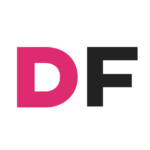 Useful progress tracker and calendar
Calorie tracker to track daily caloric intake
Over 5,000 nutritious recipes
Start DoFasting Quiz
FAQs
Is chow mein fattening?
Yes, if consumed frequently, chow mein can promote weight gain because it is a food high in fats and carbohydrates.
Is chow mein good or bad for you?
Chow mein is not considered a healthy food even though it contains abundant vegetables because it is prepared with a lot of oil, so it is recommended to consume it in moderation.
What does chow mein taste like?
The original chow mein recipe blends soy sauce, oyster sauce, and sesame oil, resulting in sweet and salty tastes with a faint smokey touch from the sesame seed oil and frying of the noodles. During cooking, the veggies caramelize, giving them a sweet and crisp flavor.
A Word From a Nutritionist
A very good trick to considerably reduce the calories in chow mein is to make it with more vegetables and also to make it low-carb.
This is achieved by adding more vegetables to the recipe, trying to make it 70% vegetables and 30% rice noodles that are lower in calories.
You can recreate the shape of chow mein noodles with zucchini by cutting it into extremely thin strips and sautéing them; when paired with wheat noodles, you will have a meal that is just as satiating, with the same oriental taste but in a lighter and healthier version.
Conclusion
Chow mein noodles are a typical Chinese dish of stir-fried noodles with vegetables.
During the chow mein preparation, proteins such as chicken or meat can be added, which makes it a very complete dish.
However, the preparation process includes a lot of oil and oyster sauce, making it a high-calorie and high-sodium food, so it is not recommended to be consumed in excess.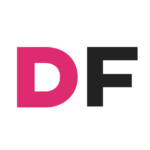 Useful progress tracker and calendar
Calorie tracker to track daily caloric intake
Over 5,000 nutritious recipes
Start DoFasting Quiz
Last update:
January 2, 2023
6 min read
751 Views
0 Comments