Insight Timer Review: Trying to Unlock My Inner Calm
Last update: September 12, 2023
12
849
0
I've tried to transform stress into serenity with the Insight Timer app. See how it turned out.
Mental health is incredibly important, and as technology advances, many mental health apps have been developed. One such app is the Insight Timer meditation app. In this review, we're going to take a look at how the app works, its main benefits, and whether it is worth the money. Take a look to learn more.
Insight Timer is a popular meditation app. It offers users a huge library of meditation practices, including guided meditations, mentoring, yoga, and mood journaling. It is an excellent option for beginners to practice meditation and can help users to support better overall mental well-being.
What Is the Insight Timer App?
120,000+ meditations
Live yoga classes
Mood journaling
Live events
Private mentoring
Learn More
Pros
Perfect for beginners

Free live classes

Practices for all ages, including children and teens
Cons
Many features need a premium plan

May be an overwhelming amount of information

For workshops and mentoring, you will need to pay extra (they are not included in the premium app price)

App has been buggy in the past
Insight Timer is a popular meditation and mindfulness app that offers guided meditation sessions, music tracks, and other resources to help users meditate and relax.
It offers a wide variety of meditations taught by experienced teachers and practitioners, including mindfulness, yoga nidra, loving-kindness, and more. You can select a meditation duration that fits your schedule and preferences.
Additionally to guided meditations, Insight Timer provides a meditation timer with customizable interval bells, a community hub for connecting with other users, and a progress tracking option.
The app is available on both iOS and Android platforms and offers both free and premium subscription options.
Why I've Decided to Try Out the Insight Timer App
A few compelling reasons rooted in my experience as a general practitioner led me to try this meditation practice app.
In the past few years, I have seen a significant increase in patients seeking guidance on managing stress, anxiety, and other mental health issues. To improve my patients' overall health, I wanted to offer them a holistic approach in addition to traditional medical treatments. The idea of meditation seemed like a great option, so I started my research.
This applicationstood out as one of the leading mindfulness and meditation resources due to its extensive library of guided meditations and ability to have live sessions with experienced mentors. I particularly liked the variety of meditation styles and customizable options, which allowed me to tailor recommendations to my patients' needs.
Moreover, I know that self-care is important for healthcare professionals, so I explored the app personally before recommending it to my patients.
Who Is the Insight Timer App for?
Like many mindfulness apps, Insight Timer is designed for those looking to boost their mental health, focus on the present, and reduce stress and anxiety.
After thoroughly reviewing this app, I could recommend it for:
Those seeking relaxation and manage stress.
People who are interested in improving their mental health.
Meditation and mindfulness enthusiasts.
Professionals in the healthcare field, therapists, and counselors interested in incorporating mindfulness into their patient care.
People who want to be part of an international meditation community.
Both beginners and experienced meditators seeking a variety of meditation styles.
Those who are interested in tracking their meditation progress and building a consistent practice.
I believe that it is a good app for beginners to learn more about meditation, but I felt that the amount of information on the app could be slightly overwhelming, especially if people have never tried meditation before.
As it offers live yoga sessions, it could also be useful for people wanting to develop their yoga practice and build a healthy habit. Yoga is good for mental well-being but can also be used for chronic pain and other conditions, like treating post-traumatic stress disorder. Getting more exercise has been proven to boost mood and alleviate some of the symptoms of mental health conditions, so regular exercise, even as much as a daily walk, can help you feel better.
What Does the Insight Timer App Do?
The main part of Insight Timer is the meditation practice options. It offers an extensive library of different meditations. Options include guided and unguided meditations, body scans, sound baths, and other sound-based meditation practices.
These are the main functionalities of the meditation practice app:
Provides a wide range of guided meditations, including those for stress reduction, mindfulness, and sleep improvement.
Connects you with meditation teachers and practitioners around the globe.
Offers self-guided meditations with interval bells.
Tracks meditation progress and helps users set goals to build a consistent practice.
A variety of meditation styles are offered, including mindfulness, loving-kindness, and yoga nidra.
It provides a community hub for users to connect, exchange experiences, and get support.
Contains a mood journal for personal reflection.
Meditation and relaxation are supported by relaxing music tracks.
A free basic version is available, as well as a premium subscription option with additional features.
On top of that, the app offers mentoring, live talks, and workshops. These features are run by a variety of expert teachers and can usually be viewed in the archive, too. They cover many topics, including meditative practice, relationships, and more.
As said before, this app also focuses on yoga. You can join live classes or search the archive for lessons. The app offers everything from yoga for grief to yoga for the back and shoulders. I really appreciated the fact that you can find a range of classes suited to all fitness levels.
How to Use the Insight Timer App?
I found this app very easy to use, and it even doesn't require you to create a profile if you don't want to. Right after downloading the app, I had the option to start meditating, do yoga, or add an entry to my thoughts journal.
The meditation app lacks some flares that other meditation apps have, but the layout is relatively easy to use: you will see easy-to-navigate buttons used to find everything from meditation practices to yoga classes to live events. There is also a search function to find specific classes you have liked or new practices to try.
Users can use the timer whenever it suits them and follow specific courses. Unlike some other apps, like Sensa, Insight Timer does not give individualized schedules, so users must set out their daily practices and choose when to practice each day.
Benefits of the Insight Timer App from My Perspective
This meditation app has many benefits, which I have summarized below for you to check out.
#1 It's ad-free
One of the best parts of Insight Timer is that it is ad-free, though when using the free version of Insight Timer, I've got a few pop-ups about the premium subscription.
In my eyes, being ad-free makes Insight Timer much more user-friendly and significantly improves the app experience.
#2 I found thousands of meditations
If I'm honest, this app has an overwhelming amount of meditations to try. This is brilliant for people who have been meditating for years, and it can help beginners try as many different types of meditation as possible, promoting a deeper practice.
This is both a plus and a minus as finding the best meditation for you might be challenging if you are just beginning your mindfulness journey.
The meditations are also suited to various conditions, meaning you can find a suitable practice for stress, and anxiety or to relax or sleep. The practices come guided and unguided, which means that if you need more help, there are options for you, too.
#3 I enjoyed the workshops
The available workshops cover a huge variety of topics and come from many experts and advanced practitioners worldwide. This is a standout feature of Insight Timer as it sets the app apart from its competitors.
I've personally attended a few morning yoga sessions and breathwork "Gratitude". I enjoyed them both and would recommend these practices to my family and patients without any doubt.
I believe the online workshops help users deepen their practice and learn more about themselves. The sessions are in groups and cover a huge variety of well-being topics.
What is more, all these workshops allow users to expand their practice and show them new ways to live mindfully.
#4 Meditations were engaging
I've tried various meditations and all of them were equally engaging. This is beneficial, as many other mental health apps do not provide appealing meditation practices.
Beginners may find it difficult to learn meditation and may become easily distracted. However, meditations provided in the Insight Timer seek to educate users, helping them focus and understand each practice properly.
#5 Live yoga classes were a joy
Yoga is a therapeutic practice, and offering live classes encourages users to get their daily exercise. All fitness levels can access the classes available on Insight Timer. These sessions can also be used as an introduction to yoga for those who have never tried it before.
Live yoga sessions are happening every day, so it's never been easier to start this activity.
Yoga been found to reduce stress, anxiety, and depression. Additionally, it supports better sleep quality, promotes overall well-being, and improves a person's quality of life. It may also be suggested as a holistic practice alongside treatment plans for chronic pain and other conditions.
#6 Plenty of options for kids and teens
I found it useful that the Insight Timer provides meditation sessions for children and teens, allowing people of all ages to access this therapeutic, healing, and calming practice.
The app has a space for parents to learn further about how to help their children, and meditation sessions are designed specifically for people of these ages.
Kids and teenagers will find hundreds of guided meditations, positive affirmations, sleep stories, and guided breathing sessions. Also, this can be a great help to parents, since such practices can help kids relax and focus.
Cons of the Insight Timer App: The Things I Didn't Enjoy
As with all apps, Insight Timer does have some drawbacks, which I have summarized below.
#1 Multi-session meditations only available with the premium subscription
While Insight Timer is a free meditation app, there are times when you need a premium subscription to progress. You cannot have multiple meditation sessions a day with the free version.
Additionally, you cannot pause, rewind, or fast-forward meditation courses without Insight premium.
#2 The app can be buggy at times
Some users have reported that the app has some bugs, which might make it difficult to use and may make people choose other mental health apps instead. Bugs include the app glitching and freezing, and some users have found the premium version pop-ups annoying.
I experienced it once. The popup wouldn't go away when I tried to attend a yoga session, so I had to close the application.
#3 Additional fees for mentoring and workshops
While the app offers the largest free library of meditations, the mentoring and workshops available on the app do come with additional fees. Workshops begin at around $20 a person per session, which can be an inaccessible amount for some users.
How Much Does the Insight Timer Cost?
The basic version of the Insight Timer is free. However, you can pay for a premium plan, which at the time of writing this review costs $60 per year, billed annually. On top of this, some of the features (such as mentoring and workshops) come with additional fees, even if you pay for a premium plan.
FAQs
Which is better: Insight Timer or Calm?
Insight Timer and Calm are both meditation-based apps. Both offer many meditation courses, various practices, movement classes, and other mindfulness practices for users to learn. While Insight Timer has many users and many different classes to choose from, Calm may have a more diverse library, including breathwork and cardio exercises. Calm is also often compared to Headspace, so you can give them both a try.
Does Insight Timer work for anxiety?
Yes, Insight Timer is an incredibly useful app for anxiety. It promotes meditation and movement to support better mental health, both of which have been proven to improve mood and reduce stress and anxiety.
Is Insight Timer worth it?
Many Insight Timer users have found the app to be incredibly useful for reducing stress and anxiety. It costs $60 per year, which is affordable for most people. However, other similar apps may offer more for a smaller fee.
Comparison Table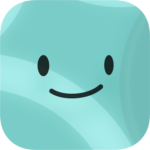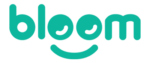 Brand
Sensa
Insight Timer
Bloom App
Noom Mood
Pros
Custom content
A range of mindfulness activities
Can help with many conditions
Tracks mood over long periods
Can work at an individual pace
Perfect for beginners
Free live classes
Practices for all ages, including children and teens
CBT-based therapy for beginners
7-day free trial (only with a yearly subscription)
Affordable yearly plan
User-friendly app
Quick lessons each day
Courses are easy to follow
Cons
Doesn't offer video or audio lessons
No free trial
Many features need a premium plan
May be an overwhelming amount of information
App has been buggy in the past
App is reported to be glitchy
Cannot work with a licensed therapist
Monthly subscription does not come with a free trial
Only available in 4-month subscriptions
Expensive
No live video features
How I Tested the Insight Timer App
When I review apps, I measure them in a few categories: quality, effectiveness, price, and brand reputation. Take a look below to see how I have rated Insight Timer in each of these areas.
Quality 8/10
Insight Timer is an app of good quality. I have rated it 8/10 because of its extensive meditation library and its use of a diverse range of practices. A higher rating would have been given had there not been reports of glitches on the app.
If you're using an app to improve your mental health, it is important that it is of good quality and that it runs smoothly.
Effectiveness 7/10
Meditation courses, yoga, and other wellness practices have been found to improve mood, alleviate symptoms of stress and anxiety, and promote better overall well-being. Insight Timer focuses on all of these aspects and seeks to educate its users.
Where it falls behind is the lack of structure. Other mental health apps set out daily practices and give users an individualized plan suited to their needs, helping them stay on track and motivating them to keep going.
Insight Timer has been given an effectiveness rating of 7/10 because, while the promoted practices are proven to work, it lacks the structure that may be needed to push users to continue their treatment plan.
Price 8/10
At $60 billed annually, Insight Timer is an affordable app, bringing incredible value for the money's worth. Many mental health apps have a monthly fee, so paying a one lump sum may be easier for some people.
Keep in mind that there still are some extra fees for mentoring and workshops.
However, $60 is still a large sum of money that some may not be able to afford. In addition, other products have a smaller subscription fee that offers similar features as Insight Timer.
Brand Reputation 9/10
Insight Timer has a good reputation and attracts many experts worldwide. This leads to a vast diversity of practitioners on the app and allows users to be educated by many. I've given Insight Timer 9/10 in this category, as I believe it is a trustworthy app from a brand with a good reputation.
A Word From MD
Meditation courses and other mindfulness practices have been proven over and over again to support better mental health. The practices force you to be in the moment and ground yourself, helping you fight negative thoughts and overcome panic.
Learning to use meditation and other techniques can reduce symptoms of depression, anxiety, and stress, as well as help with other mental health conditions. To support mental health, though, there are other things you can do, including getting more exercise each day by going for a morning walk, eating a healthy and balanced diet, and getting quality sleep.
Holistic therapies like meditation can be used alongside other forms of treatment to enhance their effects. However, reaching out to a professional is important if you are struggling with your mental health. There is no shame in speaking up and getting support when needed.
Conclusion
Overall, I have had a positive experience with this meditation app. As well as providing meditation resources, it has offered a supportive community of practitioners. Although it may not be perfect for everyone, it's worth a try for those who seek mindfulness and relaxation.
If you are looking for more than just yoga and meditation, apps such as BetterHelp, Sensa, Noom Mood, or Talkspace can offer much more.
Last update:
September 12, 2023
12 min read
849 Views
0 Reviews
${TOCSections.eq(0).find('a').text()}