How to Make Hair Less Poofy: Main Causes and Strategies to Fix It
Last update: April 29, 2023
7
392
0
Poofy hair can be tough to tame when you don't know how to handle it. You need to alter your haircare regimen if you want smoother and silkier strands. Learn why your hair gets poofy and combat frizz, flyaways, and excess volume with these effective methods.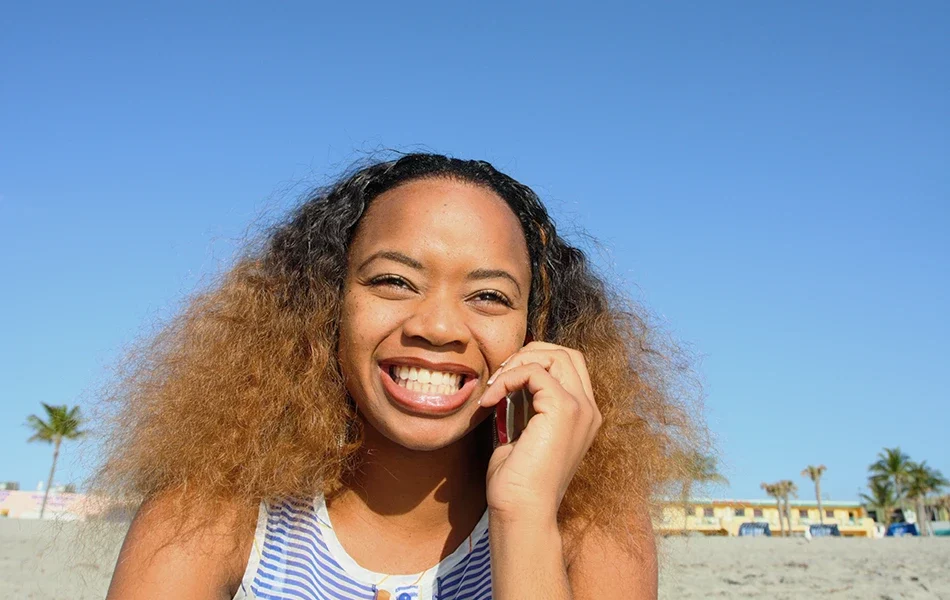 Are you tired of the daily battle against poofy hair?
Everybody likes a bit of volume, but poofy hair tends to have too much volume coupled with frizzy flyaways, making it difficult to manage. No matter what you do, these problems continue to arise. If this sounds familiar, it might be time to revamp your haircare system.
Whether it's in your genes or you get frizz due to damage, there are ways and means to flatten puffy hair and form smoother tresses.
Discover the reasons behind poofy hair and learn how to tame and prevent the voluminous and frizzy appearance.
How to Make Hair Less Poofy
The best way to counter poofy hair is to keep your hair moisturized with hydrating products. Overly dry hair is one of the main reasons your hair gets poofy, and this is the first thing to tackle for a sleek look. You should limit washing and always use moisturizing shampoo and conditioner.
Damaged hair is also more prone to becoming poofy. You should minimize damage as much as possible to maintain healthy hair that looks and feels good. You can do this by limiting the use of hot tools, using protective hair products, gently detangling, and letting hair air-dry.
Other ways to tackle poofy hair include rinsing your hair with cold water, using the right hair brush for your hair type, and allowing your hair to dry fully before styling.
Why Does Your Hair Get Poofy?
Often, finding the solution to a hair problem means finding the cause. You can then take action to eliminate these causes, making way for healthier hair. Hair becomes poofy for a few reasons, but fortunately, there are some methods to counteract them.
Here are 6 likely causes of your poofy hair:
#1 Your hair is too dry
Poofy hair occurs when the hair is dehydrated. When your hair is dry, the hair cuticles open and absorb excess moisture from the environment, causing the hair shaft to swell and change shape. As external moisture gets in, the existing moisture escapes, resulting in frizzy hair.
Dry hair is a primary cause of poofy hair, which is why it's so important to lock in your hair's moisture.
#2 Too much heat styling
No matter your hair type or natural texture, styling with hot tools will always harm your hair. This includes using a blow dryer, flat iron, or curling iron to alter your natural hair's appearance. It's best to avoid heat as much as possible and definitely don't use it daily.
Always use a heat protectant spray when heat styling to minimize the damage and keep your hair safe. You can also opt for a low heat setting when you blow dry, straighten, or curl your hair.
It's better to embrace your straight hair, naturally wavy hair, or curly hair for long-term hair health.
#3 You wash your hair too often
It's essential to wash your hair to keep it free from dirt, debris, and excess oils. However, cleansing your hair with shampoo too often strips the scalp of its natural oils that keep your hair healthy. Removing these oils can result in puffy hair and frizz.
You must balance maintaining a healthy amount of natural sebum and keeping the scalp clean and safe from dermatological diseases.
How often you shampoo depends on your particular hair type. For example, straight hair tends to get oily more quickly than curly or coily hair.
#4 You use the wrong shampoo
As well as the frequency of your washes, the type of shampoo you use matters. Those containing chemicals and harsh ingredients can strip the hair and leave it dry and frizzy. Sulfate shampoo is a prime example because it cleanses thoroughly but is harsh and stripping.
Try a sulfate-free option and see if it helps improve your puffy hair.
#5 The weather
You might notice your hair gets puffy in humid weather. Again, this is because the hair's cuticles are overly dry or damaged and begin soaking in the humidity. You can beat weather-related frizz by ensuring there is more moisture in your hair than in your environment.
In other words, by keeping your hair well-hydrated.
#6 Too much hair drying and perming
As mentioned earlier, any form of heat can promote frizzy hair. While blow drying is a convenient method that may give a desired look, studies show it can damage the hair shaft, causing roughness and dryness – two issues that encourage poofy and frizzy hair.
Perming is a curling chemical treatment that can damage your hair. It can weaken and dry your strands, resulting in frizzier locks over time – especially if you already have frizzy hair before the perm.
How to Prevent Poofy Hair: 5 Methods to Defrizz Your Hair
Understanding how to prevent poofy hair can help you create an effective haircare strategy. Taming overly voluminous hair is a challenge that requires a few special techniques.
Try these 5 tips to get rid of the poof:
#1 Moisturize your hair
The first step is to combat dryness. Choose a haircare system that comprises ultra-hydrating products with moisturizing ingredients. Coconut oil, honey, jojoba oil, and shea butter are some examples to look for.
You should add moisture from the beginning of your routine, starting with a hydrating shampoo and conditioner each time you wash. You can then apply nourishing hair oils and serums to ensure complete hydration.
Those with severely dry hair can deep condition once a week. Deep conditioning penetrates the hair more intensely than your average conditioner, providing intense moisture while increasing shine and smoothness.
#2 Rinse your hair with cold water
Rinsing your hair with cool water closes the hair cuticle and seals in the moisture and nutrients added during your hair-wash routine. Enjoy a warm shower before reducing the temperature and finishing with a cold water rinse.
#3 Let your hair dry completely
Try not to leave the house with wet hair. When air drying, you should always let your hair dry thoroughly, as this seals the hair cuticle to prevent frizz when you step outside.
Grabbing a towel and vigorously removing the excess water might be tempting, but remember that hair is more fragile when wet. Excessive friction ruffles the cuticle layer and may result in frizz.
The best way to dry your hair is with a microfiber towel, a soft cotton towel, or a t-shirt. This method is gentle as it doesn't cause friction or snag the hair like a traditional towel. It's perfect for wavy hair and curly locks as it helps reduce frizz and supports the natural curl pattern.
#4 Use the right hair brush
Few people realize that the right brush can influence your hair's behavior. Brushes are manufactured differently for different purposes, and you should choose your brush based on your hair type. Combing and brushing can cause hair breakage, so you need to get it right.
Wavy and curly hair types should avoid brushing the hair when dry and use a wide-toothed comb when the hair is wet to separate the individual curls. People with fine and thinning hair may prefer a boar bristle brush to help stimulate the scalp.
#5 Limit heat styling
A natural hair journey could be the ticket to less puffy hair.
You must cut down on heat styling if you want to get rid of unmanageable strands. There are many ways to improve your natural locks without heat tools. For example, curl creams are perfect for defining and highlighting unique curls you can't mimic with a curling iron.
How to Fix Poofy Hair
You know how to prevent the poof, but now you must learn how to fix already-poofy hair. You can start with styling products designed to protect hair from frizz. For example, hair serums are great for obtaining silky strands because they quickly combat frizzy flyaways.
Another trick to fix poofy hair is using a small amount of lightweight hairspray, which also helps calm flyaways. The best hairspray will be a high-quality, anti-frizz formula.
If your hair still poofs out despite changing your routine, discuss your concerns with hair experts at the salon. After assessing your unique hair, they may have a better idea of what to do next.
FAQs
Why is my hair always poofy?
Your hair is likely poofy because it lacks moisture. Dryness is a major cause of poofy hair because the cuticles obtain water from the air, which leads to frizz and excess volume. You can manage it with hydrating hair products and mitigating damage to the hair where possible.
Why does my hair get poofy when I brush it?
Poofy hair is a common problem for people with wavy or curly hair. Brushing your waves or curls when dry causes friction that lifts the hair cuticles, resulting in frizz. It's important to brush your hair when wet, preferably with a wide-tooth comb.
Can shampoo make your hair poofy?
Your shampoo can make your hair poofy if it contains harmful chemicals that strip your hair of its natural oils. This can also occur if you shampoo too often, as it removes oils and contributes to a puffy main.
A Word From a Trichologist
The issue with poofy hair is that it's too dry. It mainly affects people with wavy and curly hair, as these hair types are more prone to dryness. This is because the scalp's natural oils have difficulty traveling from the root to the tips of curly strands, leaving the length and ends dry.
Begin with a moisturizing shampoo and conditioner, and continue to moisturize your hair daily with serums and oils containing natural ingredients. These will help to smooth your hair fibers and stop frizz from taking over.
One way to condition your hair and add moisture is with avocado and avocado oil. These products are full of nourishing fats that are great for preventing dryness, reducing frizz, and smoothing split ends. You could make a simple avocado hair mask at home to revive your locks.
Conclusion
You can get rid of puffy hair by trapping moisture and keeping your locks well-nourished. Good quality shampoo and conditioner, hydrating styling products, cool water, and a microfiber towel will ensure your strands remain hydrated.
Try to avoid heat styling and focus on improving the condition of your natural hair for smooth strands, whatever your hair type.
Last update:
April 29, 2023
7 min read
392 Views
0 Comments
${TOCSections.eq(0).find('a').text()}