How Long Does It Take for Intermittent Fasting to Work?
Last update: February 13, 2023
5
1641
0
You might be thinking – what fasting option works the quickest? Can I burn fat straight away using this method? It's important to know how fasting benefits your overall weight loss progress. We detail everything about intermittent fasting and when it becomes effective.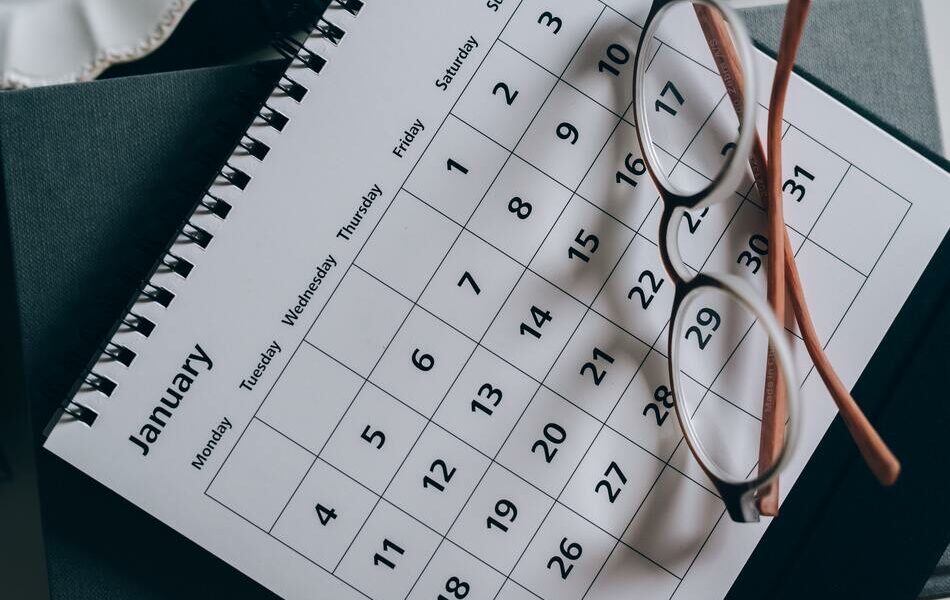 Everyone will see physical progress at different stages on their journey.
Doing cardio-based workouts or strength training is great for weight loss, but sticking to a healthy diet is important. You might consume fewer calories or stick to low-carb meals. Intermittent fasting has many health benefits, and losing weight is just one of them.
One way to lose weight is by choosing regular time periods to eat and fast. Does this actually work for burning fat? How does it strengthen your body?
It all comes down to a personalized fasting schedule and how you cycle between voluntary fasting and non-fasting. Understanding this strategy will progress your fitness journey.
In this article, you'll discover how long it takes for intermittent fasting to work.
How Long Does It Take for Intermittent Fasting Methods to Work?
Intermittent fasting can take between 2–10 weeks to work. The results might vary for everyone depending on their eating window, fitness goals, and body weight. 
You need to let your body adjust to strict eating for a long period of time. This adjustment can take time, especially if you switch from having high-calorie foods.
An intermittent fast isn't necessarily a diet plan, but it helps to eat healthy foods if you want to lose weight.
Some people might notice physical changes in 2 weeks, and others may notice a drop in the scale after 5 weeks. This is due to how their body responds to a lack of food during certain times of the day. Different fasting methods can also delay or encourage weight loss.
The most common option is the 16:8 method which allows you to eat for 8 hours and then fast for 16 hours. Many people find this reduced eating pattern can produce fantastic results. Just remember that your body may need 1–2 weeks to grow comfortable with the eating schedule.
When Does the Body Start Burning Fat During Fasting?
Your body may lose fat after 12 hours of fasting and escalate during longer periods. Just make sure not to fall into the starvation trap when following this eating pattern.
Intermittent fasting encourages your body to eliminate fat when you're not eating. This helps reduce stubborn fat on areas like your face, arms, stomach, and thighs. 12 hours should be enough to see a physical difference after at least 2 weeks of fasting.
Make sure to eat healthy fats, lean protein, and vegetables that fuel you with enough nutrition. Losing weight requires not only a calorie reduction but also minerals that maintain your blood sugar levels. A healthy lifestyle that uses intermittent fasting may produce the best results.
However, certain fasting methods might encourage you to not eat at all. This is not healthy and will only trigger side effects like intense hunger, tiredness, dehydration, and stomach pain.
You need to consume regular meals during your eating period to see positive changes.
How Long Should You Fast to Lose Weight?
You can fast for 12 hours to see long-term weight loss results. Other intermittent fasting options, like fasting for 16 hours or skipping meals, can help you lose fat. Both fasting methods may help you to shed a few pounds.
Intermittent fasting has plenty of methods that cater to people's dietary, fitness, and daily needs.
You can choose eating patterns suitable for your weight loss goals. The 12-hour fasting option is popular among beginners who don't feel comfortable with a routine yet.
Another method is to fast for 16 hours and use 8 hours for the next eating window. Many people choose this fasting option if they don't see weight loss results from previous intermittent fasting techniques. Most people skip breakfast during fasting and finish eating by 8 PM.
Changing your diet or eating schedule will always have some kind of fat-burning effect on your body. Intermittent fasting is similar to reducing your calorie consumption throughout the day. If you're on a calorie deficit (around 500 calories), you're bound to lose fat at a sustainable pace.
What's the Average Weight Loss When Intermittent Fasting?
The average weight loss is between 4–13 pounds in a month, depending on your fasting pattern. However, you should only aim to lose around 2 pounds per week.
Achieving this in 2 months is also possible if you have a greater body mass. People who weigh over 200 pounds typically lose double the amount of fat in the first month.
You need to be aware that losing over 2 pounds a week is not healthy and can lead to serious health problems. Lower metabolism, cardiovascular disease, gallstones, and weak bones are just a few health concerns. Check the scale to make sure you're losing the ideal weight.
How Long Does It Take to Adjust to Intermittent Fasting?
It might take around 2–4 weeks for your body to adjust to the intermittent fasting diet. This time frame can depend on your calorie intake, eating window, and overall health.
During the first week of intermittent fasting, you might experience headaches or grogginess that last a few days. This is perfectly normal and won't affect your intermittent fasting results. Make sure to drink plenty of water to keep yourself hydrated throughout a normal diet.
Your eating window should also contain nutritious foods to help your body adjust. These foods may be fruits, vegetables, and lean meat. Unhealthy processed foods may be responsible for slow weight loss results. Junk food often makes you gain weight instead of losing it.
The body requires fuel constantly, so cutting that out will have side effects. You may feel intense hunger during a fasting period. To make intermittent fasting work, drink lots of fluids and keep your last meal full when eating. This should help your body adjust properly to the schedule.
Not Losing Weight on Intermittent Fasting
You might not be losing weight due to your unhealthy eating habits. Consuming too much food that is high in calories may increase stored fat and blood sugar levels.
Many people struggle to make intermittent fasting work for them, especially if they're new to the lifestyle change. It could have challenging fasting windows that strengthen the urge to binge eat. This leads to a higher caloric intake that slows down intermittent fasting results.
Eating patterns may not be a diet, but you still need to eat healthy food when losing fat. A good diet always encourages you to find a healthy weight. Try calorie counting if you want to manage your daily meals. This will prevent you from overeating throughout the day.
You could try a different fasting method to see if changes occur with that. If you've tried the 12-hour fast before, consider going on the 16-hour intermittent fasting to see if that aids fat loss. Your body might need that extra push when burning energy and fat.
Are you struggling with intermittent fasting? Do you not know how to start? Try the DoFasting app to receive guidance and education on the benefits of intermittent fasting. This app is designed to motivate you throughout your selected fasting routine.
You'll gain access to a customized daily fasting schedule that gives you recipes, workout videos, and tips for intermittent fasting. All you need to do is take a quiz about your goals to receive this weight loss plan. It's a simple app that is there to support you every second of the day.
A Word From Our Nutritionist
Intermittent fasting is a popular dietary method that can help you drop some pounds. Just be aware that this process takes a few weeks and shouldn't be a permanent lifestyle change.
A fasting period triggers your insulin levels, which eventually leads to the fat-burning process. You should always eat healthy food, like fruit and vegetables, to maintain your blood pressure and blood sugar content.
Make sure to do some research on popular intermittent fasting options. This will help you decide what fasting window suits your daily goals. If you're unsure about intermittent fasting, speak to a dietitian or doctor about the health benefits of changing your eating pattern.
One thing to note is the importance of consuming enough calories. Starving yourself could really slow down the intermittent fasting results. The body often goes into starvation mode and holds onto fat more easily. This is something you obviously want to avoid on your health journey.
Conclusion
To see good intermittent fasting results, you need to eat a healthy diet for a few weeks.
Bad, sugary food could delay the physical changes in your body. Find a dietary plan that works with your intermittent fasting method, whether that's low-carb, low-calorie, or protein-filled foods.
Try using the DoFasting app to find guidance on intermittent fasting. It offers your advice from professional nutritionists who guarantee healthy weight loss results. You can also browse over 5,000 recipes that should fill you up during those eating windows.
Last update:
February 13, 2023
5 min read
1641 Views
0 Comments