G-Plans Review: Is This Online Program Good for Weight Loss?
Last update: September 25, 2023
15
930
0
Thinking about trying the G-Plans weight management program but wondering if it's worth your time? Here's my review to help you find out.
Sustainable weight loss is about changing your lifestyle to prevent those lost pounds from coming back. In a world full of goal-oriented weight loss apps, G-Plans looks like a promising solution.
Unlike traditional fitness apps, G-Plans is said to use a metabolic typing system to deliver personalized diet plans. The company also claims that the app creates these plans using a science-backed approach.
After reading such information about this app, I decided to examine it myself. In this review, I'll share everything I've learned about G-Plans, including its features, pros, and cons. So, read on to determine if it's worth your time and money.
What Is G-Plans?
Created by a well-known nutritionist
Crafts a meal plan based on an in-depth questionnaire
Learn More
Personalized weight loss and management plans

Access to educational content and one-on-one coaching

Simple to use

Detailed grocery list for improved diet

Easy-to-follow recipes
Doesn't offer workout plans or recommendations

Additional fees for meals

The app freezes and shuts down randomly

Some users aren't happy with the customer support
G-Plans is an online nutrition program for weight loss/management that crafts personalized diet plans for its users. To receive a custom nutrition plan, you first need to take a comprehensive quiz regarding your health, body shape, illness history, sleep, and ideal weight, among other factors.
After you complete the quiz, the online program delivers your results, including your metabolic type, BMI, and estimated time to reach your desired weight. It then asks you to subscribe to a meal plan that changes every week. What I found particularly appealing is that these meal plans are tailored to each user's individual needs and goals, making for a truly personalized experience.
I've tested many online weight loss apps, and one of the biggest differences I found between G-Plans and most other options is that it claims to focus on metabolic typing, whether your body is protein-efficient, carbohydrate-efficient, or dual-efficient.
In my opinion, it's just a fancy way of saying that G-Plans understands that each individual has a unique metabolism and needs a personalized diet plan. Once you get your plan, you can track your progress using the app, which also adjusts the strategy each week based on your weekly results.
Important note: G-Plans also offers supplements that you can use to complement your weight loss journey. They're not included in any subscription plan and are billed separately.
Does G-Plans Really Work?
As a medical professional, I always study the science behind every product I review to determine whether it can work. After understanding how G-Plans works, I can say that it does have features that may help you with weight loss.
The product is generally based on maintaining a calorie deficit and tracking food consumption to help you reach your desired body shape. There are many scientific studies confirming that tracking calories and monitoring one's eating patterns are effective for weight loss.
In addition, another study suggests that using an app to log your diet results in greater weight loss and can be considered an effective method to reach desired fitness goals.
Here, I must mention that I also have some reservations about this weight loss program. For example, there's a lack of scientific support for concepts like "metabolic types" and terms like "low caloric heat," which G-Plans suggests determines a person's metabolic "temperature." In fact, some studies even suggest that the term "metabolic type" does not correspond to anything known to medical science.
That being said, G-Plans, and any similar app for that matter, can work for weight loss as long as you do not exceed your daily calorie limit. However, the legitimacy of your metabolic type or metabolic efficiency is yet to be revealed.
Main Features of the G-Plans App
Now that you understand what G-Plans is, let's go over the main features it brings to the table. Understanding them will make it easier for you to decide if it's the right weight loss app for you.
#1 Variety of recipes
The first feature of the G-Plans app that I want to talk about is its large recipe database. The app selects the perfect recipes from this database for each user's weekly plan, tailored to their specific requirements.
This feature allows you to diversify your meals and explore new flavors, all while aligning with your dietary preferences and fitness goals.
#2 Grocery list generator
Once you complete your sign-up process and run the G-Plans app, it automatically generates a detailed grocery list for your entire week. Not only does it tell you the items you need, but it also specifies the amount/quantity to make sure you only buy what's required.
This can be a great feature, as it simplifies your shopping trips and minimizes food waste, making it both convenient and environmentally friendly.
#3 Progress tracking
As I've mentioned already, tracking your progress can be helpful for your weight loss journey. The G-Plans app comes with built-in functions that allow you to track your exercise and food and water intake.
What I liked the most about this tracking tool is that it allows you to log and monitor your progress on a daily basis. The company claims that it uses AI (Artificial Intelligence) to process this data and provide you with results to visualize your weight loss progress.
#4 Meal delivery program
The G-Plans app offers seamless integration with Sunbasket, a service that provides fresh and ready-to-eat meals. To add these meals to your plan, simply tap on the box icon in the top-right corner of the app's main screen and select your preferred recipe.
The app will prompt you to choose the delivery time, either for lunch or dinner, and the days you want the meal to be delivered. I must clarify that these meals come at an additional cost, which can increase the overall expenses.
#5 Community group on Facebook
Throughout my professional career, I've witnessed many individuals abandon their weight loss journeys simply due to a lack of support. One effective way to combat this challenge is to connect with like-minded individuals, and G-Plans facilitates this through its online community group on Facebook.
In this community, you can freely exchange ideas, gain valuable tips and tricks from people facing similar challenges, and access a continuous source of motivation. Such a support network can help you stay committed to reaching your weight loss goals.
#6 Ebooks and guides
Another excellent feature I liked about the G-Plans app is that it offers educational material. It provides you with access to ebooks and video guides on different aspects of health, nutrition, weight management, and other related topics.
I watched some videos and read guides and found them to be informative. The basic purpose of this educational material is to help you gain knowledge and insights that might assist you in your health and weight loss journey.
#7 G-Plans supplements
Although it's not directly related to the G-Plans app, I think it's still important to mention that G-Plans has its own range of dietary supplements, each tailored for specific purposes.
These supplements are designed to boost energy, support heart health, enhance the immune system, promote brain health, and more.
What I Liked About G-Plans
G-Plans has several features designed to support your weight loss journey. Let me walk you through the aspects of this app that I find most beneficial to achieving weight loss goals.
#1 Personalized meal plans
There are many online weight loss and management platforms that use somewhat the same approach to crafting meal plans for every user. This one-size-fits-all approach leads to generic meal plans that usually fail to deliver the desired results for a wide range of people.
G-Plans offers meal plans that are entirely personalized based on your unique needs, goals, and preferences. While there can certainly be options in your meal plan that you don't like, you can always skip/swap them by selecting the ones you enjoy.
#2 Easy-to-follow recipes
One important thing that I observed while checking out the recipes on the app is that most of them are easy to cook. Each recipe comes with detailed instructions that you can easily follow. This is particularly beneficial for saving time, especially for individuals with busy daily schedules.
#3 Focus on nutrient-dense foods
G-Plans places a strong emphasis on the incorporation of nutrient-dense foods into your meal plans. With foods rich in essential nutrients, G-Plans aims to facilitate your weight loss journey while ensuring you maintain optimal energy levels.
I believe it's one of the most important factors to keep in mind while following a weight loss journey because it can help you stay motivated and keep pushing forward.
#4 Option to pause your plan
G-Plans allows you to pause your weight loss meal plan anytime you want. It comes in handy if you want to take a break for any reason, and you can do it by clicking on the "Pause" button available in the app's navigational panel. I liked this feature, but it comes with a catch, which I'll discuss later.
#5 Call with a nutritionist
In my opinion, one of the best aspects of using G-Plans for losing weight is that it allows you to book and participate in one-on-one nutritionist calls. Research shows that audio/video coaching can be helpful for weight loss. However, keep in mind that you'll need to pay an extra fee for each nutritionist call.
#6 Money-back guarantee
G-Plans offers a 30-day money-back guarantee for each individual using the Pro plan. However, this offer will not work if you opt for discounted subscriptions, including Power (3 months) and Annual plans.
What I Didn't Like
Along with benefits, I must also mention that G-Plans comes with its fair share of downsides, so I'll explain them in detail to help you make an informed decision regarding this app.
#1 Glitchy app
I'll start with the mobile version of the G-Plans app. While it's rather simple and easy to use, it has some serious performance issues, as it freezes and shuts down frequently. I've also experienced extended loading times when navigating between different pages.
Additionally, some users have reported that the free food ingredients in a recipe, like sauces and spices, remain unchanged when you increase or decrease the portion size. It means you might need to double-check the amount of these ingredients by going to the default portion size to ensure accurate preparation.
#2 Pause button doesn't stop payments
I liked the inclusion of a pause button because it makes it easy for users to temporarily pause their plan if they wish. However, it's important to be aware that it does not pause the monthly fees associated with the program.
It means that, even during the pause period when you're not actively using the program, you'll still be paying monthly charges.
#3 No workout recommendations
While it's possible to lose weight without exercise, following a healthy workout routine is important for any weight loss and management program. Research shows that a program that focuses only on your diet to lose weight can fail.
So, I would say that combining both healthy nutrition and exercise is the best method for weight loss. G-Plans doesn't offer workout recommendations as part of its program, which is a notable limitation for those seeking a comprehensive approach to weight management.
#4 Expenses can be high
Although the initial cost of the program appears reasonably affordable at $1.33 per day, it's important to consider that the overall expenses of using the G-Plans program can escalate significantly.
This is primarily due to the additional costs associated with purchasing groceries or opting for ready-made meals. Additionally, if you need the help of a nutritionist, you'll need to pay an additional fee to book a one-on-one meeting.
What Do Online Reviews Say About G-Plans?
Whether it's an online weight loss platform or a dietary supplement that I'm reviewing, I always check online reviews. They allow me to determine beforehand if the product is worth my time and money.
Although there are some positive reviews, G-Plans is negatively rated on many independent review platforms. For example, at the time of writing, the app has a poor rating of 2.8 stars on Trustpilot (based on over 5,100 reviews).
On the App Store, the app has a total rating of 3.3 stars (based on more than 2,900 reviews). On Google Play, the G-Plans app is rated 2.0 stars (based on over 2,600 reviews).
I went through countless reviews and found that most of the negative ones are due to the bad performance of the app. Many users mention that it crashes and freezes randomly, which destroys the user experience.
Rhonda seems to be a happy G-Plans user. In her review, she mentioned all the main features of the app, including a weekly grocery list, the option to swap meals, one-on-one meetings with nutritionists, and progress tracking. I liked all these features in the app as well and believe that they can be helpful for weight loss.
I also have to agree with Donna because the app's performance is very poor, which can be a deal breaker for many people. As I've mentioned already, it freezes and crashes, which is nothing less than frustrating.
I'm pretty sure it's another glitch in the app that kept Melissa from accessing her meal plan. As discussed in the previous review, the poor performance of the app can really destroy the end-user experience.
Important note: I've also read some reviews specifying that the app charges large sums without users' consent. Although G-Plans claims to offer a 30-day money-back guarantee, many users say the company does not do refunds. It's something that you must keep in mind.
How Much Does G-Plans Cost?
Currently, the G-Plans app offers the following 3 plans:
G-Plans Food Management, Calorie Counter & Exercise Journal: Free to use (Freemium plan)
G-Plans Maintain: $9.99/month (Includes everything that the Free plan offers, along with AI-based weight loss progress tracker)
G-Plans Customized Nutrition Programs: $39.99/month (Weekly customized meal plan, recipe generator, grocery list, progress tracking)
Additionally, if you want to have a consultation with a nutritionist, the first call costs $10 and increases over time.
G-Plans vs. the Alternatives
G-Plans is not the only weight loss app available in the market, as there are many other popular and well-trusted options to choose from. I've selected the best ones that you can use if you're concerned about G-Plans for any reason.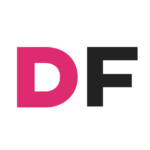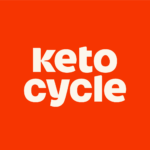 Brand
DoFasting
Keto Cycle
G-Plans
Pros
Individually crafted meal plan
5,000+ tasty and healthy recipes
Educates and motivates users
Plan made by an experienced nutritionist
Includes workouts
Supports 20 unique diets
Optional 7, 14, or 28-day challenges
Does not cut out foods you like
Not expensive ($33 for 3 months)
Individually crafted meal plan
10,000+ keto recipes
Education on the keto diet
All in-app data is consistent with scientific research
Includes personalized workouts
Cheat sheet with ketosis-friendly snacks
Automatically generates grocery lists
Consultation with a nutritionist available
Affordable ($33 for 3 months)
Individually crafted meal plan
Easy-to-use app
Grocery shopping tool
Takes into consideration food preferences
Meals plans are updated every week
Cons
No free trial
Might not be suitable for people with eating disorders
Takes time to generate a plan
Unclear pricing
Suitable only for the keto diet
No free trial
Negative user feedback regarding pricing
Lacks scientific evidence
Incorrect BMI calculations (might be dangerous for people with eating disorders)
In-app bugs and glitches
FAQs
Is G-Plans legit?
Although G-Plans is a legit app that can help many people reach their weight loss goals, I have some concerns about it. First, it uses metabolic typing, which lacks scientific evidence. Additionally, there's no clear breakdown of pricing, and sometimes, it charges users large sums of money. That being said, you should use the G-Plans app only after carefully selecting the relevant pricing model.
Where to get G-Plans?
You first need to go to the company's official website to sign up for the G-Plans program. Once you're on the main page, you'll need to go through a quiz that will allow the system to create a meal plan for you. Once you're finished, you'll be able to get that plan after paying for your subscription.
How to cancel G-Plans?
To cancel your G-Plans account, you'll need to log in to your account and navigate to the Settings page. Next, click on the section "Your Membership" and select "Cancel Account." If you purchased the plan through Google Play or the App Store, you can cancel your subscription in the respective store.
How much weight can you lose on G-Plans?
The creators of G-Plans claim that it typically results in 1–2 pounds of weight loss per week in the first month. However, they also mention that results can vary from person to person, which I strongly agree with.
How I Tested G-Plans
Quality, effectiveness, price, and brand reputation are the four main factors that I always consider while testing a product. Continue reading to find out how G-Plans performed in terms of these factors.
Quality 5/10
I tried to be more generous, but the G-Plans app performed poorly in terms of quality. It doesn't provide a seamless and smooth user experience because of the technical glitches, causing it to freeze and crash frequently.
Secondly, there are thousands of negative user reviews, and many of them state that the platform has poor customer service. Not only do they fail to reply or answer the phone, but they also refuse to refund money to improperly billed users.
Lastly, according to the pattern of the complaints found on the Better Business Bureau, the company charges a higher price than indicated without users' consent. The company automatically upgrades users' plans and then bills them incorrectly.
Effectiveness 7/10
If your goal is to lose weight, then G-Plans might be a good choice. The program sets a daily calorie limit and recommends eating the products that your body processes best.
However, keep in mind that radical weight loss is not a sustainable method to get in shape, and it can lead to side effects. Luckily, G-Plans doesn't use this approach, as it focuses on 1–2 pounds of weight loss per week.
While it still might appear quick, according to research, it's not considered rapid weight loss. Plus, G-Plans helps users make healthy lifestyle changes, which can be beneficial for sustainable weight loss.
Price 7/10
I think $39.99 a month for a personalized meal plan is a reasonable and affordable price. For that price, you get personalized food suggestions, a calorie tracker, and a constantly updated food database.
However, you should keep in mind that the total cost of using the program can increase significantly when factoring in expenses for purchasing groceries/ready-made meals and fees associated with nutritionist appointments.
Brand reputation 6/10
G-Plans is a well-known brand, and I believe it's just due to Dr. Philip Goglia's 30 years of nutrition expertise. He has worked with hundreds of professional athletes and celebrities who showed dramatic results in achieving a fit body shape.
Nonetheless, many negative reviews on the platforms, user complaints, and a lack of scientific evidence behind metabolic types make this brand's reputation suffer drastically.
A Word From Our RD
For your weight loss journey to be efficient and sustainable, it's critically important to choose a strategy that your body can tolerate. Otherwise, you might not be able to achieve the desired results.
For some people, intermittent fasting or a low-calorie diet combined with physical activity can be the best option. At the same time, others will benefit most from changing their overall relationship with food and physical activity to create a sustainable, healthy lifestyle.
G-Plans can be a good option to help you improve your eating habits. However, it doesn't offer anything to help you with your workout routine. So, if you decide to use this platform, make sure that you create a well-thought-out exercise plan beforehand and combine it with the app's nutrition plan.
Also, ensure you approach a weight loss app (whether it's G-Plans or any other) with caution and rational reasoning, scientific proof, and users' reviews behind every claim you see. Additionally, consult a medical professional before making any lifestyle changes.
The Final Verdict: Is G-Plans Worth It?
If you're someone who doesn't mind working around a grocery list (or unboxing and eating ready-made meals), a glitchy app, and can follow a meal plan week over week, you can definitely try out G-Plans.
But if you're looking for a program that allows you to make incremental changes to your existing habits instead of completely replacing your existing lifestyle, then this app might not be for you.
In such a case, you might want to explore other weight loss apps available in the market to find the one that suits your preferences and goals the best.
Last update:
September 25, 2023
15 min read
930 Views
0 Reviews
${TOCSections.eq(0).find('a').text()}