Weight Loss
Fitter App Review: Is It Safe?
Slim down, bulk up, or improve your fitness! Can you improve your overall commitment to fitness using the Fitter app?
Is your schedule too tight to squeeze in a workout? Do you want to work with a personal trainer but can't afford one?
If you face these challenges in your fitness program, you might be surprised that the most valuable exercise gear is at your fingertips.
The Fitter app has got you covered whether you are new to fitness, need an accountability partner, or simply need reminders to get you moving.
This article will give a detailed Fitter app review showing whether it is a suitable investment for your workout routine.
Summary
Working out alone can be pretty challenging. However, regardless of your daily routine or fitness level, the Fitter app is committed to being your accountability partner, helping you meet your health goals.
Whether your goal is to lose weight or gain muscle, this app has got you covered. If you are unsure which workouts are suitable for different body areas, it also helps you out.
It has well-rounded workouts and sweat-inducing demos that guide you through each movement and help you go through the full range of motion. The motivation boosts also make it easy to get through any workout.
The best thing about these workouts is that you don't need specialized gym equipment or a gym membership, as you can do them from home taking your fitness to the next level.
Fitter – Fitness program that works around your schedule
Fitter App
A personalized fitness program that works around your schedule
Offers personalized workouts and meal plans
Short, easy-to-do exercises
Great price
Visit Fitter App
Pros
No gym equipment required
Customized workout plan
Beginner-friendly
1,500+ recipes
It has an activity and water tracker
Cons
It requires a subscription plan
Not suitable for pregnant women
What Is the Fitter App?
The Fitter workout app is a comprehensive fitness app integrating exercising, meal planning, and calorie tracking. This essentially eliminates the need for having separate applications for different aspects.
The app's philosophy centers on developing healthy and sustainable habits that help you lose weight steadily for long-lasting success. It offers a personalized experience depending on the fitness goals you have.
This fitness app has a clean interface with a minimal design making it easy to use. On the feed, you can see featured exercises and workout plans.
It also comes in handy for logging meals, completing workouts, and monitoring the goals you achieve daily. The workout plans of this fitness app are easy to follow, unlike other overcomplicated products in the market that may hinder your progress.
How Does the Fitter App Work?
The Fitter app uses your information, such as specific body parameters, to help create a personalized workout plan for your fitness goals. It also uses information such as your diet type and preferences to create a customized meal plan.
The meals on the meal service feature help you lose weight as they count all the macros and calories in every serving. All the ingredients in the meals are available in local stores, and the meals are easy to prepare.
The application tracks stats like how many calories you have consumed, macronutrients in food, calories burned, and how much weight you lose over time. It has such comprehensive workout plans; hence it doesn't need to integrate with other fitness apps to record progress.
What Are the Main Features of Fitter?
The application is a well-rounded solution for all your workouts. Below are some of the fantastic features it offers.
#1 Personalized workout plan
Once you have the application, you can customize your workout plans depending on your current weight, age, gender, and height.
The exercise plans are different, as not everyone is looking for the same instructions. Whether you want to gain muscle, lose weight, or get fitter, you can customize your exercises.
All the workouts are quick 10–30-minute, user-friendly routines you can perform anywhere as you do not need a gym or any specialized equipment. There are also custom workout plans to suit your goals.
If you want to lose weight, the application has fat-burning workout plans with short but highly effective workouts. The exercise app also offers videos and bodyweight workout plans to help you reach your body goals.
#2 Personalized meal plan
Your diet is crucial for lasting success on your fitness journey.
The fitness app has personalized meal plans with 1,500+ recipes made by professional nutritionists. When you scroll to the meal service feature, you can easily find what you want to prepare in seconds.
There are tabs for each meal with nutritional information, ingredients, and preparation directions. The entire Fitter meals package comes at an additional cost, but you will unlock the full diet feature if you upgrade.
If you have any allergies or intolerances, the meals are customized to accommodate your requirements, and you won't have to struggle with bland foods and fad diets to get that slimmer waist.
The best part about these meals is that you won't have to spend too much time in the kitchen preparing them, and the app helps you lose weight in minimal time.
#3 Activity tracking
Sometimes, all you need to stay consistent in your workout routine is some motivation and results. The Fitter application has an activity tracker that logs all workout sessions, the number of burned calories, and overall progress.
The activity tracker also records all the exercises performed to tone a specific body part. It creates a log of all workouts, and unlike other apps that have to connect to other fitness trackers to record progress, Fitter records everything.
It also records heart rate data that makes it easier to coordinate with a healthcare professional and assess whether the workouts are suitable for you in terms of intensity.
#4 Step tracker
Walking is among the most overlooked exercises, and it offers numerous health benefits to people of all fitness levels. It helps burn calories, improve heart health, ease joint pain, and lower blood sugar levels.
You need a pedometer or step tracker to track your daily steps to get in your daily walk. The step tracker syncs with your phone and follows your steps. This shows your daily progress, giving you the motivation to stay on track with your fitness journey.
#5 Water tracker
Drinking adequate water is essential to support your health goals and transition smoothly to a weight loss diet. It boosts your body's metabolism and helps curb hunger pangs.
Dehydration also affects your mood and energy levels, affecting your weight loss plan. It is hard to find an exercise app that tracks your water consumption, but the Fitter app keeps track of your water intake to ensure you are properly hydrated for your workout sessions.
Other than a review of water intake, it gives reminders for you to drink the recommended amount of water per day.
Is the Fitter App Suitable for Beginners?
Yes, the Fitter app is beginner-friendly as it has short 10–30-minute workouts suitable for anyone on their fitness plans. The exercises are easy to perform and customized to a person's activity level.
The app's ability to track progress also serves as a motivation boost for beginners, helping them see gradual improvement. You will enjoy Fitter workouts if you need your coaching dialed down a notch lower than the stereotypical fitness trainers.
Is the Fitter App Safe?
Yes, the Fitter app is safe as it has custom workouts to match your activity level and health condition. Registered dietitians prepare all the meal plans, and professional personal trainers make the workout routines.
A healthy diet goes hand in hand with a workout plan, and the app offers an all-in-one solution for both. The recipe content has numerous food ideas to incorporate, and the exercises have a wide selection of beginner-friendly routines that help you successfully adhere to your workout plans.
Does Fitter Work for Weight Loss?
Yes, Fitter helps in quick and efficient weight loss over time. It has advanced features that track your calorie intake and exercise routine.
The app is user-friendly, and by self-monitoring, it promotes weight loss by increasing awareness of your progress and habits.
The app is also ideal for short workouts, and you do not need an expensive gym membership to get in shape.
All the workout plans help you work out the right way as they are tailored to fit your body type.
The app has a fair price point, and it gives access to information and recommendations on how to kickstart your weight loss journey gradually.
What's the Cost of the Fitter App?
Based on all the Fitter app's features, it has a fairly reasonable price tag. The pricing depends on the length of subscription as follows:
$2.58 per week with the 6-month plan
$4 per week with the 3-month plan
$9.75 per week with the 1-month plan
Additionally, you can get other bonus features such as Fitter meals for $19, a healthy desserts ebook for $9.99, and a superfood ebook for $19.99.
Comparison Table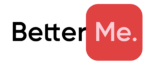 No gym equipment required
Customized workout plan
Good for beginners
1,500+ recipesIt has an activity and water tracker
Thorough one-on-one coaching through explanatory videos
Customized health and wellness plan
Personalized meal plans
It has a food log and calorie counter
Diet tips on weight loss
Uses a color-coded system for promoting low-calorie foods
Has virtual coaching
Customizable to your preferences
It requires a subscription plan
Confusing subscription plans
Poor customer service and refund errors
Slightly buggy
Relatively expensive
It does not consider your medical history in the customization of your workout plan
Brand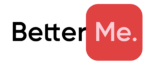 Pros
No gym equipment required
Customized workout plan
Good for beginners
1,500+ recipesIt has an activity and water tracker
Thorough one-on-one coaching through explanatory videos
Customized health and wellness plan
Personalized meal plans
It has a food log and calorie counter
Diet tips on weight loss
Uses a color-coded system for promoting low-calorie foods
Has virtual coaching
Customizable to your preferences
Cons
It requires a subscription plan
Confusing subscription plans
Poor customer service and refund errors
Slightly buggy
Relatively expensive
It does not consider your medical history in the customization of your workout plan
A Word From a Personal Trainer
Losing excess weight comes with many benefits, such as reduced blood sugar levels and reduced risk of related lifestyle diseases like diabetes.
Using reliable weight loss applications can help support your weight loss goals.
It is best to have a tool to help track your weight and monitor your dietary and exercise habits and help give guidance when grocery shopping.
Motivation boosts and activity trackers also help document the progress made over time. With many applications available, choose the one with customizable features.
Of course, don't forget that it is best to consult a licensed healthcare practitioner for detailed insights before starting any exercise plans.
How We Tested
We assessed some factors directly affecting the users of this app to determine whether purchasing it is worth your time. Among the factors we checked were the app's quality, tracking metrics, user personalization, and value.
Quality
We assessed the quality of the workouts in the app and whether they were safe and beginner-friendly. We also checked whether the app delivered the desired weight loss results and whether the workout plans were easy to follow.
User personalization
Personalization is integral in any workout app, and we assessed whether the app had custom workout plans to meet its client's needs. We checked whether the app had information on age, gender, weight, and individualized diet plans.
Tracking metrics
An exercise routine is primarily about numbers: calories, hours, steps, pounds, sets, and repetitions. We checked the tracking metrics of this app to assess whether it measures the user metrics extensively to track their progress over time.
Value
There are numerous workout apps in the App Store, but not all provide value for money. We checked the affordability of the Fitter app and its promised results to help us determine whether it is worth subscribing to the workout plan or not.
FAQs
Below are answers to the Frequently Asked Questions concerning the Fitter app.
Is the Fitter app free?
The Fitter app is not free, but you can get an affordable subscription for as low as $2.58 a week.
Would Fitter's meal plan work for me if I'm vegan?
Yes, from the Fitter meal plan, you can access 1,500+ recipes, and thanks to the filter categories, you can add vegan meals to your personalized plan.
How to cancel the Fitter app? 
If you wish to cancel your ongoing Fitter app subscription, you will need to write an email to [email protected]. After cancellation, you will have access to the app till the end of the current billing cycle.
Conclusion
The Fitter app is a worthy investment and an invaluable tool for any person looking to change their health and overall fitness.
It unquestionably offers value to users looking to follow workouts without a gym membership commitment. The app also provides easy-to-follow diet recipes that help you lose weight and tone your body.
Get the app today and start your journey toward achieving your fitness goals.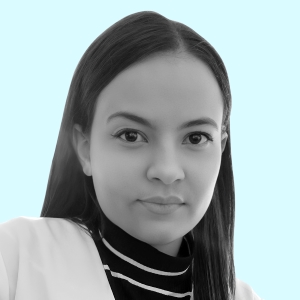 Written by
Edibel Quintero is a medical doctor who graduated in 2013 from the University of Zulia and has been working in her profession since then. She specializes in obesity and nutrition, physical rehabilitation, sports massage and post-operative rehabilitation. Edibel's goal is to help people live healthier lives by educating them about food, exercise, mental wellness and other lifestyle choices that can improve their quality of life.
Medically reviewed by

Rosmy Barrios, MD