Fasting One Day a Week: Benefits and Drawbacks
Last update: May 16, 2023
5
1482
0
Could fasting one day a week have all the benefits of regular fasting? Our team answers the most popular questions about this eating regimen.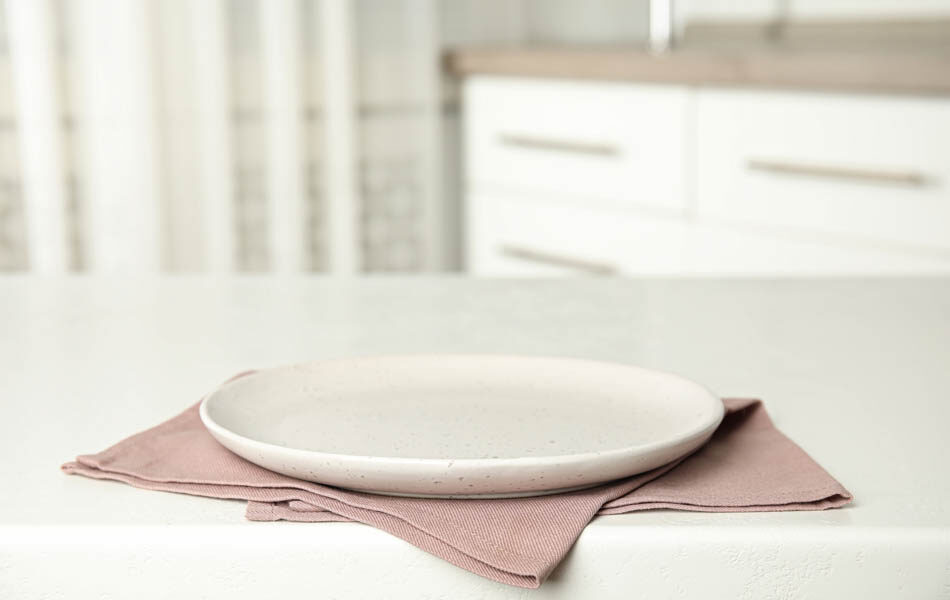 Intermittent fasting is one of the most popular lifestyles right now in the healthy living community, but it's not just for weight loss.
In fact, there are so many other benefits to fasting one day a week that people who aren't even trying to lose weight have decided to take up intermittent fasting.
In this article, we go through all of the benefits of fasting and show you the things that happen in your body when you commit to fasting, even if it's just one day a week.
24-Hour Fast
Most people who are on intermittent fasting know the 24-hour fast by the name "Eat-Stop-Eat." This is when people fast completely for a cycle of 24 hours, either one day a week or twice a week.
However, fasting for one complete 24-hour cycle is the most popular style of the Eat-Stop-Eat eating plan. During the fasting period, people are allowed to drink tea, water, coffee, and any other calorie-free drinks.
A 24-hour fast can be challenging, and it definitely isn't the lifestyle for everyone. Some people find that this one-day-a-week fast can cause headaches, mood swings, and sometimes fatigue, especially while their body is getting used to calorie restriction and using stored fat for energy.
When fasting, some people completely avoid solid foods and only drink liquids, like tea, water, and coffee. For others, fasting means eating no more than 500 calories per day.
There are other fasting schedules, like alternate day fasting or only fasting for a set number of hours every day. Alternate day fasting is another popular fasting schedule that could still benefit you if you're finding trouble with the 24-hour fast.
If you want more information about fasting and how to best get the benefits of intermittent fasting, we suggest downloading a dedicated fasting app.
Is Fasting Good for You?
If you're new to intermittent fasting, you might think: "No way! You've got to eat to stay healthy!" Well, this is definitely true. Starvation does nothing for weight loss or health benefits. However, fasting, even for just one day a week, is not the same as starving yourself.
Fasting is particularly notable in a lot of religious cultures, and research suggests that there's little adverse effect when it comes to fasting for short periods of time.
Short-term fasting, such as one day a week or a 24-hour fast, offers an amazing variety of health benefits.
4 Benefits of Fasting for 24 Hours
Let's take a look at some ways that a 24-hour fast can benefit your health.
#1 Weight loss
Most people on an intermittent fasting schedule are doing so because they want to control their weight loss.
Fasting one day a week allows your body to seek out a new way to burn energy. This usually involves burning fat, which, in turn, results in weight loss.
#2 Improves cardiovascular health
While the benefits of a 24-hour fast are still being studied more carefully, research suggests that when you fast for one day a week, your body starts seeking out new energy sources.
It burns up all of the sugar and cholesterol building up in your body, which improves cardiovascular health.
#3 Promotes blood sugar control
If you're struggling to get your blood sugar levels steady, then fasting one day a week might just be your solution.
#4 Fights inflammation
A 24-hour fast can also reduce inflammation and help blood flow. Chronic inflammation can cause a lot of worrying health conditions, and reducing inflammation in your body reduces stress and helps fight off things like arthritis, heart disease, and even some cancers.
Fasting for Health
People fasting for religious reasons do get all those benefits of fasting one day a week, but more and more people are doing a 24-hour fast specifically for their health.
When you dedicate one day a week to fasting, you're encouraging your body to engage in processes that it doesn't usually get to do because of the way we eat.
Eating habits have a lot to do with our health conditions. While fasting, our bodies are put under a mild form of stress – the same way rigorous exercise or going on a roller coaster puts our bodies under stress. However, this stress actually becomes beneficial to us.
While on a fasting day, our cells and bodies slowly develop a greater ability to cope with this mild stress, making them stronger. The same thing happens with our metabolic rate. Fasting one day a week slowly improves our metabolism and makes it more efficient.
And of course, there have been plenty of science surrounding the other health benefits of losing weight.
When you lose weight, your body undergoes a lot of healthy changes, including benefits to your heart, your joints, your digestive system, and more.
What Happens if You Don't Eat for a Day?
Let's take a look at a day in the life of a body that is fasting one day a week.
During the first 8 hours of your fast, your body will continue to digest your food intake from the previous day.
Your body probably has not yet realized that it's fasting and will just continue on as usual, thinking that you'll be fueling it up again soon.
However, after that 8-hour period, your body will start to realize that it's probably not getting food any time soon. This means that it starts to search for a new source of energy. While it's doing this, you'll probably start feeling those hunger pangs. This is your body's way of reminding you it's time to fuel up.
That feeling of hunger should only last for about 20 minutes. However, you may feel some general stomach upset while you're working through the hunger.
Your digestive system is looking for something to digest and not finding anything. You might experience a little bit of nausea.
Drinking water, tea, or coffee is a great way to help your body through the transition from eating to fasting. Or, if you're on a strict 500-calorie fast, then now would be a great time for a little snack too.
After the initial 8 hours, your body will begin to use fat stores for energy. This is where fat loss typically comes from while fasting one day a week.
For the rest of the duration of your 24-hour fast, your body will be using its own fat reserves to create energy.
A Word From Our Nutritionist
Fasting one day a week, whether you simply restrict calories or go for an all-liquid fast, has shown very promising scientific results in terms of overall health. It's important that while you're fasting, you remember the golden rule: stay hydrated.
Drinking plenty of water, or any other zero-calorie liquids like tea, sparkling water, or mineral water, will help you get through the first initial fasting period.
After the fasting period ends, it's important not to break your fast with a large meal. As tempting as it is, it could cause stomach upset.
Return to your eating habits slowly. You also want to make sure your meals have a lot of healthy fats, good sources of protein, and plenty of fruits and veggies.
Always talk with your healthcare provider before diving into intermittent fasting. For some people, the extreme calorie restriction can bring about disordered eating, which is the exact opposite of what you're trying to do with fasting one day a week.
Take it slow, talk to your doctor, and don't be afraid to figure out what works best for you! Your fasting day might look different from someone else's, and that's okay.
Conclusion
Fasting one day a week is a great way to lose weight, benefit your heart health, reduce inflammation, and even lower your blood sugar.
Many overweight adults have found that intermittent fasting one day a week has benefited their weight loss journey.
When you don't eat for a day, your body starts using processes that it doesn't usually get to use, like cell repair, burning off excess sugar and cholesterol, and burning fat for energy. Fasting for health isn't new, and doctors even recommend it for some health conditions.
Last update:
May 16, 2023
5 min read
1482 Views
0 Comments