Fastic App Review: What I Found Out
Last update: October 5, 2023
12
1132
0
The Fastic app is a popular dieting program, but does it really work for intermittent fasting diets?
Intermittent fasting involves significantly lowering your caloric intake for periods of time to increase weight loss. And for many, it is the perfect solution. In fact, some of my patients, myself included, have benefitted from intermittent fasting diets to kickstart their weight loss progress.
To further support their journey, I've been researching digital solutions and was intrigued by the concept of using an app to track intermittent fasting.
This time, my online research led me to the Fastic app, which seems to be gaining a lot of attention lately. With its growing popularity, I wondered: Could this be the key to simplifying intermittent fasting?
So, I took a deep dive, dissecting its key elements and figuring out its true potential.
What Is the Fastic App?
Intermittent fasting companion
Fasting timer
Easily personalized experience
Get Started
Fasting timer to help you stay on track

Progress tracker to show you how far you have come

Customization ensures a personal experience

The free version has lots of features
A subscription is required for all the features

Does not include workouts and has little emphasis on exercise in general
Fastic is one of many weight loss apps that focuses on intermittent fasting for weight loss. It provides users with a space to track their fasting, calorie intake, and water intake. I think the latter addition is a smart move for any similar app, as drinking water can suppress your appetite, so it's relatively easier to fast.
From my experience, Fastic is an easy-to-use app with a user-friendly interface, even if you're not the best with technology. It's designed to provide users with the health benefits of intermittent fasting and offers a range of basic features on its free version.
Features include a fasting window timer that helps you keep on track with your schedule and educational features to help you better understand the stages of fasting and how it can benefit your health.
Who Is Fastic for?
The Fastic intermittent fasting app offers customizable fasting schedules suitable for all ages.
From a medical standpoint, Fastic stands out, especially for those aiming to lose weight without exercise or those with reduced mobility due to injury. It can also benefit individuals at risk of diabetes, with evidence suggesting it can help achieve diabetes remission and maintain stable blood sugar levels.
Additionally, intermittent fasting aids in creating a calorie deficit, contributing to consistent weight loss, which is crucial in managing obesity, a leading cause of type 2 diabetes.
However, I must point out that individuals should consult a medical professional before attempting intermittent fasting or any other dieting patterns. Some people should avoid intermittent fasting entirely, including:
Anyone with a history of eating disorders
People with conditions exacerbated by fasting
Anyone taking medications that require food
Anyone pregnant or breastfeeding
How I Started With the Fastic App
Starting out with the Fastic app, I was immediately met with an insightful signup questionnaire. Right off the bat, the questions were thoughtful and reflective, asking how familiar a person is with fasting as a whole.
The first question asks you to choose a goal between losing weight and improving your health. It then asks you more personalized questions, including whether you follow a diet like diabetes-friendly keto or veganism.
You also provide information about what type of meals you eat, when you prefer to eat, and personal information about your height, weight, age, and goal weight.
I was rather impressed by the app's inclusion of data about how yo-yo dieting can be damaging. The amount of research-backed information Fastic demonstrated right from the start looked very promising. I found the app's interface to be simple and sleek, and I enjoyed investigating the features it had to offer.
After completing the quiz, the app lets you customize your fasting experience and learn about all the health benefits of fasting. This gave me an excellent opportunity to discover the key features of the app.
Key Features of the Fastic App
Beyond the sleek design and user-friendly interface, several core elements of the app stood out to me.
#1 Daily and weekly challenges
The Fastic app uses symbols like flames and frosties to help you earn rewards for your fasting periods, encouraging you to maintain your progress. I think daily and weekly challenges on the fasting app make it easier to stay motivated.
The weekly challenges also help gamify fasting. I find that a light-hearted, fun aspect of weight loss can help keep the diet interesting. It can be especially useful for people who are motivated by personal challenges.
#2 Progress tracker
Most users may find staying on track easier with the progress-tracking feature. It helps you see how far you have come and shows the benefits of learning more about nutrition for your body.
Many fasting dieters and others seeking to lose weight benefit from seeing that their hard work is paying off. I think that having direct access to your progress can help keep fasters on their diet even when they feel demotivated.
#3 Healthy recipes
A highlight for me was Fastic's unique recipe feature, which includes a vast database of meals that conform to various diets. The recipes are tailored for fasting diets, focusing on nutrition rather than strict calorie counting, making intermittent fasting more enjoyable and sustainable. Such a feature definitely stands out in the health and fitness industry.
This emphasis on nourishing meals aligns with the importance of maintaining energy levels and fostering healthy habits during fasting and eating window. Additionally, the provision of nutritional information empowers users to make informed choices about what to eat between fasting periods.
#4 Social media group access
Fastic's social media groups offer valuable motivation and community support for users. It allows them to connect with fellow fasters, find answers to common fasting questions, and build a supportive network for their weight loss journey.
This social aspect is particularly beneficial for newcomers to intermittent fasting. I think most users would like to incorporate a social element into their intermittent fasting plan, especially if they're new to the diet.
What I Liked About the Fastic App
Among the myriad of features, I found a few especially appealing. Here's a quick overview of the aspects I liked the most about the Fastic app.
#1 It's designed to keep you motivated
One of the best ways to stay motivated when losing weight is to track your progress. The Fastic app progress tracker features include a streak feature, encouraging you to check out the app daily and stay on pace with your fasting.
I like that users can also set small personal goals to slow and sustain weight loss. I always say that small, realistic, and achievable goals are the best way to stay motivated to continue your intermittent fasting journey over a long period.
#2 It helps you build healthy eating habits
Although fasting can be triggering for some people, I appreciate that Fastic prioritizes nutrition and health over restricting food. Eating healthily balances all the food groups and removes the stigma from specific foods.
Fastic does a good job of referring to food neutrally rather than labeling foods as good or bad. The Fasting Academy also provides information about what happens to your body when you fast, making it easier to understand which fasting schedule will work for you.
I believe that learning more about the physiology behind how a diet works makes dieters more invested and aware of how to go about weight loss healthily.
#3 You get a lot of features for free
Unlike most apps, it's refreshing to see one that offers more than just a single feature in the free version. You can access a step tracker, a fasting timer, and several other features that make an intermittent fasting diet accessible without spending money. Health should be for everyone, so this was an encouraging feature.
#4 You can get professional support
If you do pay for Fastic Plus, you can access support from professionals through the app's lessons about health and nutrition. I think users can feel confident in their fasting when they have a professional's input.
For example, if you've been following the regime for a week and haven't lost weight, a health professional can reassure you that you're doing the right thing and provide an estimated timeline for when you can expect to see results.
What I Didn't Like About the Fastic App
Despite the numerous advantages the Fastic app has, it could certainly benefit from some improvements.
#1 There's almost no emphasis on exercise
From my perspective as a physician, the Fastic app could place more emphasis on the importance of regular exercise. While it offers many valuable features, a stronger focus on physical activity would further enhance its holistic approach to health.
You don't need to be a marathon runner, but activities like walking, cycling, or jogging can significantly enhance your quality of life. Other health apps, like Beyond Body, are more holistic in their approach to weight loss and health, so those looking for more balance might look elsewhere.
#2 Intermittent fasting might not be suitable for everyone
There are values to intermittent fasting diets, but I must highlight that they're not for everyone. They're about as effective as low-calorie diets but without any food restrictions. This is encouraging for some people, but others might struggle to meet their nutritional needs without adjusting what they eat.
Equally, some people could easily become anxious and compulsive around foods if they can only eat in a restricted window, triggering possible eating disorders. Anyone with a history of disordered eating, type 1 diabetes, and anyone pregnant or breastfeeding should avoid intermittent fasting.
#3 The gamification aspect may get annoying
While some users find Fastic's gamification motivating, others may become frustrated by its frequent check-ins and the need to adjust their status regularly.
I missed a day when I forgot to check in on the app and lost a streak. It was frustrating, making me feel disenfranchised with the experience overall.
Also, I think it would be easy to become demotivated if you don't progress for a while. Plateaus are a regular aspect of weight loss, but I think many users could give up if they notice their lack of progress.
How Much Does Fastic Cost?
You can download the app and create an account for free from Google Play or the App Store. The free version allows you to set a fasting timer, track statistics, and speak with the app's AI bot.
Plus features, such as the snack drawer, are available with paid subscriptions. Here are the costs:
1-month subscription: $4.60 per week / $18.40 total
3-month subscription: $3.83 per week / $45.96 total
12-month subscription: $1.92 per week / $99.84 total
The 12-month package includes a 55% discount and is the best value when committing to long-term goals. You'll also get 23% off the total cost of the 3-month subscription. I'd recommend this option if you're new to fasting and are testing the app.
Customer Reviews of the Fastic App
Fastic boasts more than 25 million users and nearly 250k reviews on the App Store, averaging 4.8/5 stars. Users appreciate its clean, user-friendly design and motivating features such as trackers and customizable goals.
However, some concerned reviews mention the safety of fasting for certain users and the gamification aspect of the app. While gamification can be motivating, it may also lead some users to become overly fixated on weight, hindering sustainable weight loss and healthy habits.
Some users have mentioned that the customization on the app could go further to accommodate other fasting routines, like those designed around women's menstrual cycles. Nevertheless, Fastic generally receives positive reviews for its motivational features.
Fastic vs. the Alternatives
As with most digital health tools, there are a number of alternatives to the Fastic app. I've done a quick comparison of some of the more prominent apps that stand in line with Fastic.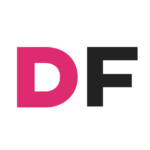 Brand
DoFasting
Fastic
Simple
Pros
Recipes for fasting
Progress tracker
Suits a range of dieting types and requirements
Training routines
Challenge mode
Fasting timer
Educational aspects
Progress tracker
Video tutorials
Performance charts
Nutritional information
Cons
Not a huge emphasis on exercise
Subscription for some features
Only available on iPhone
Some users report poor customer service
A Word From Our RD

Rosmy Barrios, MD
Medical advisor for Health Reporter
A fasting app is incredibly useful for those on an intermittent fasting plan. It can help users learn more about their diets, track what they eat, their exercise, and, in some cases, even their insulin levels. Many products also come with push notifications to remind users when to begin their fast.
Different methods include restricted-feeding methods, like the 12-hour fast, which involves fasting for 12 hours and eating for the other twelve. Other methods like this include the 16:18 method and the one-meal-a-day (OMAD) method.
Intermittent fasting can be difficult on the body, and, as such, it is advised that you begin with a less challenging fasting type, like the 12-hour fast or the 14:10 method. This will give your body time to adjust to fasting and will reduce negative side effects.
Fasting products and smartphone applications can support your journey. They usually allow for personalization, meaning the type of diet you follow is suited to your lifestyle, and they support both mental and physical health as you build healthy habits.
How I Evaluated the Fastic App
I reviewed the Fastic app based on four categories to get an overview of its suitability for certain patients. Below are my summaries of the intermittent fasting app based on these categories.
Quality 8/10
I gave Fastic a high-quality rating because quality is paramount for health-related products. It offers a well-crafted, researched solution that's particularly user-friendly for beginners.
Fastic's sleek interface supports learning about intermittent fasting, facilitates sustainable weight loss, and keeps users motivated and on track in their dieting journey, aligning with positive customer feedback.
Effectiveness 7/10
I've rated Fastic a 7 for its effectiveness, considering it effective for newcomers to intermittent fasting diets, supported by positive user reviews. However, it's important to remember that intermittent fasting is not for everyone and can have a negative impact on physical and mental well-being for some.
I also deducted a bit from its effectiveness score due to the limited emphasis on exercise, an aspect that could be improved through app upgrades.
Price 7/10
Any health professional will tell you that good health should be available to everyone and not hidden behind expensive paywalls. Although the Fastic app includes numerous features in its free version, most of its features are behind a membership paywall.
I think the Fastic Plus version of the app is overpriced for what it provides. However, some users may want all the features at their fingertips, making the subscription worthwhile.
Brand reputation 9/10
Finally, most reputable brands produce worthwhile products. Fastic is a well-known health and fitness industry brand, and many reviews speak highly of the effectiveness of Fastic's programs. Fastic also uses clean web design in its app, which shows it invested time and effort into creating a worthwhile tool.
FAQs
Is Fastic worth it?
I think Fastic is worth it for some beginners to fasting. If you have prediabetes, obesity, or an injury that prevents you from exercising, Fastic could be perfect for helping you achieve a healthier weight. However, you should consult a doctor before beginning a fasting diet of any kind.
Do fasting apps really work?
Fasting apps work as well as other dieting apps, depending on your overall experience with dieting. Generally, restrictive diets aren't sustainable, and most people regain the weight they lose. However, intermittent fasting diets don't restrict which foods you can eat but only when you can eat. For some, this makes fasting apps more effective than other diet methods.
Is the Fastic app free?
There is a free version of the Fastic app that includes most of the features you would need to begin your intermittent fasting journey. However, there are also subscriptions for the Fastic Plus service that provide more features like nutritious recipes and community aspects.
Where can you get the Fastic app?
You can install the Fastic app on smartphones and tablets. It's available on Google Play and the App Store.
Final Verdict: Is Fastic a Legit Fasting App?
Ultimately, I think Fastic is worthwhile if you haven't tried a fasting diet and want to kickstart your weight loss journey. Not everyone should use Fastic, and I'll emphasize that it's crucial to consult with a medical doctor before beginning an intermittent fasting journey.
I believe Fastic is a legitimate fasting app that can help users reach their goal weight in a sustainable, responsible timeline. Although the app could have more customization for the length and time of a fast, features like step and water tracking are a big help.
I think the positives of the motivational factors make Fastic a viable option, especially if you struggle with prediabetes or obesity. There are other intermittent fasting apps you could explore, like DoFasting or Simple. Alternatively, if you think you'd prefer a more conventional diet plan, maybe programs like Weight Watchers or Beyond Body are worth exploring.
Last update:
October 5, 2023
12 min read
1132 Views
0 Reviews
${TOCSections.eq(0).find('a').text()}