Cerebral vs. Talkspace: Digital Therapy Showdown
Last update: August 1, 2023
14
578
0
We look at two popular online therapy platforms in this review to help you find the right product for your needs.
Prioritizing your mental well-being can be beneficial, not just for your psychological well-being but also for your physical well-being. The mind and the body are connected, and keeping one healthy can keep the other in good shape, too.
Finding time for therapy in this chaotic world can feel overwhelming. Fortunately, mental health apps have become much more popular in recent years, opening us up to the feasibility of online therapy with licensed therapists.
In this article, we will compare Cerebral vs Talkspace online therapy apps to find out which is the best choice.
Which Is Better: Cerebral or Talkspace?
Our team has reviewed both apps and concluded that the Talkspace app is the best choice of these two mental health apps.
While Cerebral is a useful therapy app, there are too many drawbacks, including the federal investigation and lack of services in some states, which make it our second choice in this review.
With a wider variety of services provided across the country, a stronger medication management service, and better flexibility with subscription packages, users get more from the Talkspace app. On top of this, Talkspace also fares better in terms of user reviews and is more highly rated by our team.
What Is Cerebral?
Online therapy sessions
Medication services
Learn More
Cerebral is a therapy app that offers to put users in touch with licensed therapists suited to their needs. They also offer a medication management service where users can have their medication prescribed and delivered to their doors. Cerebral has recently been involved in several scandals that make it a less-than-stellar therapy app.
The recent controversy surrounding the prescription practices at Cerebral has led to a major shift in the way things are being done in this app. They have altered the medications they can prescribe after knowledge of their unethical prescription practices emerged and have stopped prescribing controlled substances like benzodiazepine and amphetamines.
The Cerebral therapy app offers a convenient way to access psychological health services and get help from licensed therapists. However, the cons of the app may outweigh the pros.
We have taken a look at the main benefits, pros, and cons of the Cerebral app below to help you get to know it better.
Pros
Quickly pairs with a therapist

Can be used across devices, including phones, tablets, and desktops

Easy communication with therapists
Cons
Currently under federal investigation

Reported for unethical prescription services and treatment of minors

Doesn't accept all forms of insurance

Limited therapists to choose from

Most sessions are evening or weekend sessions

Video sessions have been reported as glitchy
What Is Talkspace?

Suitable for a variety of conditions
Flexible subscription package
Medication delivery and management
Learn More
Talkspace, like Cerebral, is an online therapy platform that offers services throughout the US and Canada, and like Cerebral, you can sign up for a medication management subscription, too. Talkspace covers a broad range of mental health conditions and allows users to communicate via live messaging as well as video conferencing.
Talkspace offers flexible services to users and is an effective alternative to in-person therapy. It helps treat many mental health conditions and offers medication management and delivery. Below are the main benefits, pros, and cons of the Talkspace app.
Pros
Options for medication services

Psychiatry services available

Accepts a wide range of insurance

Offers couples therapy and teen therapy services
Cons
Doesn't offer a free trial

Can't see any therapist matches until you subscribe

Therapists don't always offer live sessions

Slow response times reported from some therapists
How Do These Apps Work?
Getting mental health care online has become more popular in the digital age due to its convenience, accessibility, and plethora of communication methods with licensed therapists.
Cerebral and Talkspace, two prominent platforms in this field, allow individuals to receive therapy from the comfort of their own homes. The question is, how do these apps actually work?
Cerebral
To begin with, you have to sign up for your prescription on the Cerebral website, and the app simply loads with a login page. You can choose from the therapy-only, medication and care, or the live therapy sessions and medication plan.
You first have to create an account, and then you will be asked more information about why you are accessing mental wellness services and what symptoms you are experiencing.
From here, the app will provide a list of licensed therapists for you to choose from. You can read each of their bios to get to know them better and decide if they suit your needs.
The therapist's bio will list whether they accept insurance and what their specialties are, but they do not have extensive information on the kind of services they offer. This limited information can be frustrating since you cannot contact the therapist for further discussion.
Once you book an appointment, you are stuck with that person, and changing the therapist takes a little more effort than on other online therapy platforms.
Talkspace
Like with many other mental health apps, Talkspace begins with a survey where you answer questions about your symptoms and other aspects of your mental health. You will also need to create an account and sign up for one of their subscriptions.
There are a few different subscription services on Talkspace, including psychiatry services, insomnia services, and talk therapy services. You will be directed to the best therapist for your condition through a matching process and can easily switch licensed therapists if you are not happy with the one you are given.
Types of Services
While both these apps are mental healthcare services, their specific services differ slightly. We have looked at both of them below.
Cerebral services
Cerebral has two types of mental healthcare services on its app. The first is the therapy sessions it offers to users. You can sign up for a therapy-only plan, which involves matching with a licensed professional for weekly appointments.. After recent changes, this could also include coaching sessions, but it is important to note coaches are not held to the same professional standards as licensed mental health professionals, nor do they need any qualifications.
The other service that Cerebral offers is medication therapy. This involves having professionals prescribe medication that will better support your mental health and can be used alongside their other treatment. It is important to take into account recent changes to the medication that Cerebral can prescribe after the investigations earlier this year.
The services offered on this mental well-being app cater to a range of conditions, including bipolar disorder, ADHD, anxiety, depression, and postpartum depression. However, some services may vary from state to state.
Talkspace services
Talkspace offers therapy sessions to users, catering to a range of conditions. Users are matched with therapists whose practice suits their needs. They specialize in everything from couples therapy to therapy for teens to individual talk therapy.
It also offers medication services as part of its psychiatry subscription. This subscription plan allows users to get both therapy and medication from the app. The medication is delivered to your local pharmacy, and a psychiatrist monitors your ongoing progress.
The mental health app allows for a number of different communication methods, with both live messaging therapy and live video conferencing being a part of their subscriptions. This means that users can get help for their mental health in a way that they feel most comfortable with.
Benefits
Both of these platforms have pros that make them useful for improving your mental well-being. Take a look below to learn more about them.
Cerebral pros
Cerebral has some pros that could make it an effective mental health app for you to try, including low-cost prescriptions and insurance coverage. We have taken a closer look at each of the pros of this app below.
#1 Low-cost prescriptions
Cerebral offers users a low-cost way to manage and receive their medication. The plan ensures your medication is delivered directly to you or a local pharmacy for pick up. This can make mental well-being more accessible and affordable for people.
#2 Insurance coverage is available
Cerebral accepts insurance policies, which means that there are no out-of-pocket costs. While not all insurance plans are accepted, you can check to see which therapists on the online therapy platform accept insurance before starting. In this way, Cerebral may be more accessible than traditional therapy and could help those seeking treatment to get the help they need.
#3 All-in-one approach
Cerebral's medication therapy makes this app an all-in-one approach to good mental health. It means that users can access the therapy plans that best suit them all in one place and don't have to use lots of different services to ensure they are in good health.
Talkspace pros
The pros of the Talkspace app that make it an effective online therapy tool include flexible plans and insurance coverage. Each of the pros of the app is explored in more detail below.
#1 Flexible plans
The flexibility of the therapy plans on Talkspace is what makes it such a good replacement for traditional therapy services. There are options for phone or video sessions, as well as live messaging and psychiatric services. Essentially, you pick the option that is most suitable for your therapy journey and most suited to your budget.
#2 Can be covered by insurance
Talkspace does accept some insurance, making it an affordable option. Prices differ for each different subscription plan, but if you have insurance, you may be able to get your therapy paid for. This makes the mental healthcare offered by Talkspace more accessible to people.
#3 Ability to switch therapists
If you get set up with a mental health professional that just isn't working for you, it is relatively easy to switch to another one on the Talkspace app. There might be schedule conflicts, or you find your therapist does not do live sessions – whatever it is, Talkspace makes it easy to change.
#4 Ensures anonymity
Anonymity may be very important to some users, and Talkspace can ensure that. This is particularly important if users are speaking about sensitive topics or disclosing experiences they do not want to be shared.
Downsides
As with any therapy plan app, both of these products have drawbacks that may make you think twice before downloading them. Take a look below to find out more.
Cerebral cons
The Cerebral app has a few cons that may make you think twice before downloading it, including the price increase and limited therapy services in some states. Each of the cons is explained further below.
#1 Individual counseling only at this time
Since the scandals earlier this year, Cerebral has severely diminished the services they provide. This means they no longer offer any form of couples therapy, group therapy, or family therapy, meaning that if you want to access these services, you need to look elsewhere.
#2 Price increases after the first month
While a starting offer can entice people to a service, the price of your therapy plan going up after your first month is less than ideal and could be off-putting for many users. It makes psychological health services less accessible to people.
#3 Therapy is limited to 35 states
Due to licensing differences, some services are not actually offered in every state. This means that where you live can dictate whether you get help from the Cerebral app. Many other apps offer live sessions across every state.
Talkspace cons
As with Cerebral, Talkspace has some drawbacks that could change your mind as to whether it is the online therapy app for you. The cons of the app have been explored more closely below.
#1 Might feel impersonal
Some of the subscription plans on the Talkspace app may feel a little impersonal. For example, an unlimited messaging plan means you never actually speak to your therapist and only communicate via text. This may make the whole process feel impersonal and uncomfortable.
#2 Short live sessions
Some of the live sessions on the Talkspace app are only 30 minutes. This is a short amount of time to speak with a therapist per week, especially in comparison to traditional forms of therapy, where sessions are usually at least one hour.
#3 Not available for teenagers
Teens may only use Talkspace for therapy and are not allowed access to the psychiatry aspects of the app. In addition, nobody under 13 will be treated via the Talkspace app. This means that if you're looking for services for your children, you may need to look elsewhere.
Special Features
In our Talkspace vs. Cerebral review, we've covered the services of each app, but now we're going to take a look at the special features that make each app stand out. Take a look below for more information.
Cerebral features
The Cerebral app offers some additional features which users can access. It includes educational content of therapy formats like CBT, and users are encouraged to check out this content in-between sessions and in weeks when they may miss therapy.
Talkspace features
Talkspace offers Talkspace Insomnia, a dedicated 8-week course for people struggling with sleep problems. It is a specialized course that uses cognitive-behavioral therapy to help people change the way they think and get better quality sleep.
In addition, Talkspace also operates a service for businesses that allow employees to access each of their subscriptions and offers therapy to them. The service may differ depending on the size of your company, but it is a good way to ensure your employees are operating at their best and getting the help they may need for their mental well-being.
Customer Reviews
We hope to give you an inside look at their firsthand experiences with these online therapy platforms by giving you insight directly from customers. By sharing thoughts, opinions, and personal journeys, we hope to give you a more comprehensive picture of Cerebral and Talkspace's strengths, weaknesses, and overall satisfaction.
Cerebral customer reviews
Joe wrote: "I cannot express in words how much I appreciate the Cerebral app. Since I first began using it, I sensed a strong sense of trust. The therapists possess exceptional expertise, empathy, and offer invaluable advice that has greatly benefited me. The ability to interact with my therapist through messaging or video sessions grants me the flexibility I need. Cerebral app has played an unmatched role in aiding my mental well-being."
Linda says: "Unfortunately, I was not satisfied with the Cerebral app. Though the therapists were knowledgeable, the response time was often delayed, which made maintaining a consistent flow of therapy difficult. Some technical glitches in the app caused frustration during the sessions. The user experience could have been smoother and more efficient. To enhance overall user satisfaction, the app needs improvement in some areas."
Talkspace customer reviews
Sarah says: "I've been using Talkspace for several months now, and it has been a game-changer.. Having therapy sessions from anywhere is convenient, and the therapists are extremely professional and understanding. It is easy to use the app, and therapists respond quickly. Talkspace has greatly improved my mental well-being. I feel supported and heard. A highly recommend this app."
Dan wrote: "Talkspace did not provide me with the positive experience I had hoped for. I felt no strong connection with my assigned therapist, and the matching process was not accurate. I felt that my messages were not given enough attention at times because of the inconsistent response times. My expectations for a more personalized and engaging experience were not met. Talkspace has a promising concept, but it didn't live up to my expectations."
Price
The price of the products we review is really important to us. We believe everyone deserves access to good health, so extremely expensive products tend not to be rated well by us. Below, we have summarized the pricing structure of both Cerebral and Talkspace at the time of writing this review.
| | | |
| --- | --- | --- |
| | Cerebral | Talkspace |
| Medication and care counceling | $99/month | No such option |
| Therapy | $259/month | $99/week |
| Medication and therapy | $325/month | No such option |
| Messaging therapy | No such option | $69/week |
| Messaging and live therapy | No such option | $129/week |
| Psychiatry | No such option | $249 (1st appointment) |
Cerebral packages and pricing
The therapy plans at Cerebral range from $99 to $325 per month, depending on your chosen plan. We have summarized each of the plans below.
Medication and care counseling – $99 per month
Therapy – $259 per month
Medication and therapy – $325 per month
Talkspace packages and pricing
Talkspace offers many subscription plans, meaning the price can vary significantly. We have summarized the pricing plans for Talkspace below.
Unlimited messaging therapy – $69 per week
Live therapy – $99 per week
Messaging and live therapy – $129 per week
Psychiatry – $249 for the initial appointment and $125 for follow-up sessions
Comparison Table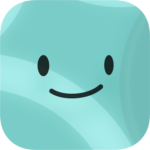 Pros
Completely personalized to every user
Educational content
Journaling space
Quick-Relief for moments of panic
Individually paced
Treats a diverse range of conditions
Options for medication services
Psychiatry services available
Accepts a wide range of insurance
Offers couples therapy and teen therapy services
Quickly pairs with a therapist
Can be used across devices, including phones, tablets, and desktops
Easy communication with therapists
Cons
No video or audio lessons
Doesn't offer a free trial
Can't see any therapist matches until you subscribe
Therapists don't always offer live sessions
Slow response times reported from some therapists
Currently under federal investigation
Reported for unethical prescription services and treatment of minors
Doesn't accept all forms of insurance
Limited therapists to choose from
Most sessions are evening or weekend sessions
Video sessions have been reported as glitchy
Cerebral has also been compared with other online therapy services. To explore more, read our Cerebral vs. BetterHelp review and Cerebral and Brightside comparison post.
How We Tested
When we review products, we want to make sure our readers get the full picture. We assess each product in 4 categories: quality, effectiveness, price, and brand reputation. See below to find out more about what each of these means.
Quality
A quality psychological health app will help users get the help they need and improve their mental well-being. While both apps we have discussed in this review offer services that are known to improve well-being, including digital therapy services, Talkspace is of better quality because it offers a more consistent service across the country.
Effectiveness
Much research has been conducted into the efficacy of online therapy and has found that it is just as effective as in-person therapy. For this reason, both of these services could be considered effective methods of boosting mental well-being.
The effectiveness of Cerebral may be called into question by the recent investigation, and more information on the changes implemented at the company could clear up any doubts as to whether the app continues to be an effective method of boosting your mental well-being.
Price
While both apps are probably considered expensive for an online service, the difference in price between online services and in-person therapy is huge, making online services a much more affordable way to access therapy.
Brand reputation
The reputation of a brand is incredibly important. While Talkspace has an excellent reputation in the industry, Cerebral has suffered a major blow recently. For this reason, Talkspace is a more trustworthy platform to use.
A Word From a Psychologist
Mental well-being is an incredibly popular aspect of health at the moment, and as such, more and more people are turning to therapy. While in-person therapy can be incredibly costly, you can take advantage of many online and app-based services, which are much cheaper and thought to have the same effect.
Talk therapy, CBT, and other forms of psychotherapy have all been extensively researched and found to have a positive impact on many mental illnesses, and you can pair your therapy with other methods of boosting your psychological health to feel better overall.
Excellent methods of boosting your mental well-being include taking the time to exercise each week, getting out in nature with a morning or evening walk, eating a balanced diet, trying mindfulness and meditation, and journaling.
Your mental well-being plays an important role in your physical health, and as such, it is important to keep it in good health, too.
Conclusion
Talkspace and Cerebral both offer online therapy for users around the US. They share similar features and have both been found effective at helping to boost mental well-being.
However, the Talkspace app fares better in the eyes of our team. It offers more services, has a more efficient medication management service, and has not faced any scandals like Cerebral.
Last update:
August 1, 2023
14 min read
578 Views
0 Reviews