Cerebral App Review: Does This Therapy App Really Work?
Last update: September 21, 2023
16
750
0
Are you interested in using the Cerebral therapy app but want to know whether it's any good for your mental health needs? Read my detailed review to figure out.
In today's fast-paced world, the pressures and stresses you encounter can take a toll on your mental health. One effective way to combat these challenges and improve your mental health is to seek psychotherapy.
However, traditional in-person therapy sessions aren't for everyone because not all people feel comfortable having face-to-face conversations with strangers. Additionally, people with busy schedules don't always have time to travel and reach their therapist regularly.
That's why we have online platforms like Cerebral. The company claims that this digital therapy app offers therapy sessions, therapeutic techniques, and potential treatment options for a range of mental health conditions.
After reading these claims, I decided to test this app myself. So, in this review, I'll share my personal experience with Cerebral and explain its features and pros and cons to help you decide if it's worth your time and money.
What Is the Cerebral App?
Suitable therapy for those with depression or anxiety
Regular therapy with prescription management
Low introductory rates for new account users
Learn More
Pros
Quick and easy to sign up

FSA and HSA eligible

The brand works with insurance

Free educational resources

Cheaper prescription prices

Good selection of therapists

Live chat sessions are versatile
Cons
You can't pause the plan

Currently under federal investigation

People have trouble switching therapists

Not suitable for severe disorders
Cerebral is one of the most popular online mental health apps out there that allows you to improve and maintain your overall mental well-being. It provides you with access to medication management and a care counselor who can arrange meetings, discuss behavioral health techniques, and just listen to your needs.
The main mental health conditions that Cerebral can help you deal with include:
Addictions
Autism spectrum
BDD (Body Dysmorphic Disorder)
Bipolar disorder
Eating disorders
Insomnia
Panic attacks
Personality disorders
Phobias
PTSD (Posttraumatic Stress Disorder)
Seasonal affective disorder
Suicidal thoughts
One unique feature of this app that I found at first glance is that the medical professionals on it can actually prescribe medication. I've tried a lot of online therapy platforms, but many of them don't offer this feature.
To use Cerebral's services, you need to pay a monthly fee that varies depending on your selected plan. Another feature I liked about this platform is that it allows you to choose your therapist after creating an account.
As Cerebral uses the telemedicine format, all the sessions are carried out through audio/video sessions, and you can also use text messages to communicate with your therapist.
How I Started Out With Cerebral
To start using Cerebral, I went to its official website and clicked on the big, purple "Get started" button.
Sign-up process: Clicking on this button took me to another page, where I was asked to sign up for the platform by giving my email address and password. I also needed to enter my full name, phone number, and date of birth to complete the process.
Quiz: After the sign-up, the Cerebral quiz started, which asked me several questions to understand my mental health in depth. For example, the system asks you how often you feel anxious, nervous, annoyed, restless, depressed, poor appetite (overeating), and even suicidal thoughts.
Subscription plan selection: Once I was done with the quiz, the system asked me to choose one of the three subscription plans (discussed below) and pay for the selected one.
Selecting the therapist: In my opinion, this was the best part of the entire "getting started" process. I was provided with a selection of therapists and prescribers, along with their bios, after paying for my subscription. The platform compiles this selection based on your answers provided in the quiz, and you have the option to choose the professional you think is best suited for you.
Appointment setting: After selecting the therapist, I received a prompt to schedule my first appointment through a video/audio call. Typically, the wait time for the appointment is 7 (or less) days, as per Cerebral. However, I liked the fact that the system allows you to apply for an urgent appointment through the live chat feature available in the mobile app. You receive all the details of your session via email, reminding you not to miss the appointment.
Medication prescription: The main purpose of your first appointment, which lasted about 30 minutes for me, is to determine your treatment plan. I found my therapist to be friendly and caring because she listened to everything I said carefully, and it made me feel connected. While I didn't need medication, it might not be the case with everyone. If your prescriber believes that you need medication, they'll order it, and it'll be sent to your home.
Follow-ups: You'll have weekly appointments with your therapist and/or will be contacted by your care counselor once every month for follow-ups, depending on your selected plan.
Important note: The medicine(s) that Cerebral sends to your home are billed separately, as only the shipping fee is covered by your selected plan.
How Does Cerebral Work?
As I've mentioned already, you need to sign up and complete an assessment before using Cerebral. The app might also suggest treatment plans according to your current mental state. For example, people going through a midlife crisis may get a therapy-only plan to express their feelings.
The platform provides a range of mental health services, including individual talk therapy for emotional support, psychiatry for diagnosis and medication prescription, and medication management to ensure the safe and effective use of prescribed medications.
As per my personal experience, the therapists at Cerebral rely on Doxy and Zoom for video sessions. The mobile app also has an in-app message center that you can use to communicate with your care team through text messages. This team consists of your therapist and care coordinator, and you can contact them anytime you want.
I think this is a great feature because it makes you feel that your mental healthcare provider is with you all the time. It aligns with scientific research suggesting that social connection is key to enhancing your mood.
Who Is Cerebral Best for?
Cerebral is for people over the age of 18 who want to receive treatment for different conditions, such as depression, anxiety, insomnia, trauma, chronic stress, or bipolar disorder. You can get medications to reduce negative symptoms and a care counselor who encourages open communication.
Of course, the app can also be used for general support. People without a diagnosed mental illness who are currently experiencing high stress can use this online mental health platform. Cerebral therapists and counselors can provide you with the ideal therapy sessions.
Cerebral Features
It's important to understand all the features that an online therapy platform offers because it's the only way to make sure you receive what you're looking for.
That's why I've compiled a list of all the features that Cerebral offers to help you make an informed decision.
#1 Multiple plans
Available as a mobile app and a web-based site, Cerebral offers ongoing support with doctors, nurse practitioners, and physician assistants – which they call prescribing providers – and your care counselor or therapist.
Currently, the platform offers three membership plans that address medication management, counseling, and online treatment.
Therapy: As the name implies, this plan offers only therapy services in the form of weekly online video sessions. Some of these might be cognitive behavioral therapy. You might learn deep emotional and cognitive skills that prevent self-destructive behaviors.
Therapy + medication: Along with a professional therapist, you'll also be linked to a licensed prescriber, who will prescribe medicine and offer evidence-based strategies for helping you cope with mental health conditions.
Medication: Your prescriber will offer treatment and medication as needed. The medicines will be sent to your home address if needed, and you'll engage in follow-up appointments when necessary.
#2 Audio/video therapy sessions
While many people believe that audio/video therapy meetings aren't as effective as in-person sessions, scientific studies suggest otherwise. According to research, telephonic therapy for mental health can be as effective as in-person therapy.
Cerebral allows you to contact your prescribers and therapists using audio/video calls to discuss your mental illnesses and find effective ways to treat them.
#3 Prescribed medication
I've tested many online therapy platforms, but not many of them prescribe medications to their users. That's not the case with Cerebral, as it's home to experienced and licensed therapists who examine your mental health in real time and provide medication management.
I also liked the fact that the medications are sent to your home directly. It means you don't need to go through the hassle of going to a pharmacy and buying medicines yourself.
#4 Mobile app for easy access
Cerebral offers a dedicated mobile app that you can use on both iOS and Android devices. The app allows you to schedule and attend video therapy sessions and use the message portal to contact your care team easily.
I would also like to mention that the app has a separate portal that contains free online tests in the form of multiple-choice questions. These are basically assessments that allow you to track the progress of your mental health journey.
Additionally, it also makes for an excellent way to help you get more insights into different mental health topics.
#5 Direct messages
Cerebral allows you to contact your therapist or prescriber outside of your scheduled appointments using your mobile app's message center.
I found this feature helpful as one of my appointments was canceled due to a technical issue and I was able to reschedule it within the same day. However, I still think that the response time from the care team could be improved.
#6 Journaling
Journaling is yet another great feature of the Cerebral app. I believe it's one of the best ways to improve your mental health, encourage self-confidence, boost emotional intelligence, and enhance memory – and recent studies back that.
That's why I've tried countless journaling apps and am always looking for new ones. While the journaling feature in the Cerebral app is not very rich, it allows you to write down your daily thoughts, experiences, progress, and goals.
Expert's Comment

Rosmy Barrios, MD
Medical advisor for Health Reporter
It's important to find mental health services that meet your specific needs. You should feel comfortable during your therapy sessions and have a connection you can trust with the person you're talking to. This will allow you to express your feelings, thoughts, and emotions without feeling overwhelmed.
If you're the kind of person who doesn't feel comfortable talking to a stranger face-to-face or doesn't have time to travel frequently, then you can opt for online mental health care. Cerebral can be a good option, as it offers therapy and medication prescription services that you can receive from the comfort of your home.
But other than attending therapy sessions, performing physical activities is also important for your mental well-being. Some of these might be going for morning walks or quick jogging sessions. A study found that regular exercise releases endorphins – hormones that reduce common symptoms of depression and anxiety.
Lastly, you must remember that it's important to consult with your doctor first before using a therapy app, especially the one that prescribes medication, and it's especially true if you have severe disorders. Your medical adviser will help you find the right treatment option for your mental health.
What I Liked
Cerebral is a great online therapy platform that comes with several potential benefits. Let me explain them in detail to help you determine how this tool can help you improve your mental health.
#1 Easy to sign up and use it
In my opinion, therapy apps must be user-friendly because not everyone who uses them is tech-savvy. This is one of the first things I look for in these digital products, and after using Cerebral, I can confidently say that it's pretty easy to use.
It has a quick and intuitive sign-up process that everyone can complete easily. You don't need to spend ages answering questions about your personal information or going through extensive assessments.
#2 Various pricing plans
As I've discussed, Cerebral has a few pricing plans that also contain health insurance. People can opt for therapy only or medication management with care treatment. The Cerebral website is a great place to view the different costs and make your decision before getting a subscription.
#3 Covered by many insurance companies
Another important aspect of Cerebral that I liked is that it works with major health insurance companies. This can help you get coverage and reimbursements while using the app. If you don't have insurance, prescriptions and pricing plans might be more expensive, depending on the treatment you want.
Any plan with insurance will cost you $30 a month in total. Of course, not everyone has this kind of insurance. Therefore, Cerebral has an out-of-network assistance program that offers reimbursements for most members, which saves between 30% and 60% on the subscription cost.
Some of the insurance providers that Cerebral works with include:
United Healthcare
Blue Cross Blue Shield
Cigna
Magellan Health
Anthem
Highmark Health
#4 Accessible mental healthcare
Receiving appropriate mental health care is easy when booking appointments, and speaking to Cerebral therapists is a breeze. As per my personal experience, the health professionals on this platform make you feel cared for and supported. In fact, studies have proven that smartphone-based apps encourage people to express their emotions and thoughts more.
#5 Qualified professionals
Cerebral claims that all the medical professionals it hires have a master's or doctoral degree, including MSEd, MSW, PhD, and PsyD, from an accredited institution. The company also states that all of them have a license (or are in the process of getting one) to legally practice in one or more states.
Some of these licenses include:
Licensed Clinical Social Worker
Licensed Mental Health Counselor
Licensed Professional Counselor
Licensed Clinical Professional Counselor
Licensed Marriage and Family Therapist
What I liked the most in this regard is that all the licensed therapists that the company works with hold licenses in all states.
What I Didn't Like
Just like any other mental health therapy app, Cerebral comes with its own set of downsides, and I believe you should know all of them before you start using it.
#1 Only offers individual counseling
In my opinion, one of the major downsides of Cerebral is that it only offers therapy services for individuals. You can't use this platform to get couples therapy for relationship PTSD or trauma bonding.
The same goes for big support groups or family-based sessions. So, it might not be a suitable option for people who need that extra support when attending talk therapy services.
#2 Complicated to switch therapists
While it's possible to switch your therapist while using Cerebral, it's not an easy and quick process. You need to send a request message using the message center available in the app or use your phone to contact the company's customer service representative.
After the initial request, you might need to wait for several days or even weeks to get the process completed because their response time is slow. So, if you were paired with someone you couldn't connect with, it would be challenging to find another option.
#3 Lawsuit against Cerebral
Due to some unethical prescribing practices, a former employee of Cerebral filed a lawsuit against the company in early 2022. I personally find it very disturbing because it has badly affected the company's reputation.
The DOJ (Department of Justice) believes Cerebral may have committed possible violations of the Controlled Substances Act, which is something to consider before using this app.
I would like to mention here that there are many other similar applications on the market, such as Talkspace and Brightside. So, if you are concerned about Cerebral because of this lawsuit or for any other reason, you may want to consider other options.
What Do Online Reviews Say About Cerebral?
I always read online reviews of every product that I'm planning to test and review. I believe it's the best way to set realistic expectations and determine if you should spend money and time on something.
I did the same before testing the Cerebral therapy program, and here's what I found.
I totally agree with Raven, as therapists and prescribers at Cerebral are caring and attentive. I'm glad that the platform is working for this user as they desired.
Charlie is another happy Cerebral user, and they share the same thoughts about the platform's therapists and prescribers as the previous user. Another important point they mentioned is the platform's ease of use, and I can't disagree. Additionally, It can also be an affordable option if your insurance provider is in the platform's network.
I'm glad that Paul found Cerebral to be helpful, although they experienced a rough start. I also agree with their other comment because getting a response from your care team at Cerebral can take some time.
How Much Does Cerebral Cost?
As I've mentioned previously, Cerebral offers three different subscription plans (at the time of writing), and these are their costs.
Therapy plan: $295 per month (you can save $100 by paying for 2 months upfront)
Medication plan: $99 per month (you can save $160 by paying for 4 months upfront)
Therapy + medication plan: $365 per month (you can save $132 by paying for 2 months upfront)
Cerebral vs. Alternatives
Although Cerebral is a very popular online therapy platform, it's not the only player on the market. There are many other options available out there, and I've listed down the best ones for you.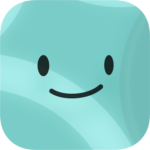 Brand
Sensa
BetterHelp
Cerebral
Pros
Mood journaling
Custom exercises
Daily lessons
Reading materials
Quick-Relief segment
Daily guidance
Self-learning tips
Cognitive behavioral therapy techniques
25,000+ therapists
Compatible with iOS and Android phones
No long-term contract
Text messaging
Beginner-friendly
Counseling for teens, couples, and the LGBTQIA+
Easy-to-use features
Good selection of licensed therapists
Quick and easy
FSA and HSA eligible
Low-cost prescription
The brand works with insurance companies
Free resources
Good availability for live chat sessions
Cons
Paid app
No video or audio lessons available
No insurance
Counselors can't diagnose mental health disorders
You can't access a MD about prescriptions
You can't pause your plan or get credit
Currently under federal investigation
Switching therapists is too complicated
Not suitable for severe mental health conditions
FAQs
How to sign up for Cerebral?
To sign up for Cerebral, you need to go to the official website and click on the big, purple "Get started" button. It'll ask you to enter your basic personal information, such as full name, email address, phone number, and zip code, to complete the sign-up process.
Who shouldn't use Cerebral?
Cerebral is not suitable for those with severe cases of mental illness, such as manic episodes, schizophrenia, and others. Pregnant or breastfeeding women should also steer clear of this app and seek help from their medical advisor if necessary.
Does Cerebral prescribe Adderall?
No, these types of stimulants are not available on Cerebral. The brand decided to stop writing prescriptions for Adderall or Concerta. Both clinical and regulatory teams thought it was best to stop prescribing the most controlled substances during the current federal investigation.
What medications does Cerebral prescribe?
Cerebral can prescribe selective serotonin reuptake inhibitors or serotonin and norepinephrine reuptake inhibitors. These can help treat insomnia, anxiety, or depression symptoms. Cerebral states that users should always have the supervision of the prescriber when taking treatment.
Is Cerebral legit?
After using the app, I can confidently say that Cerebral is a legitimate app that has licensed therapists in the US. They are independent professionals who are not endorsed by the brand. You get direct patient care with them, meaning they can form a doctor-patient relationship on their own terms and schedule.
How I Tested Cerebral
To test the Cerebral app comprehensively, I considered several factors, including quality, effectiveness, price, and brand reputation. Continue reading to learn more about Cerebral in terms of these factors.
Quality 8/10
Cerebral offers high-quality features when it comes to online therapy. It allows you to sign up quickly and offers a user-friendly app to attend online therapy sessions. I also liked the journaling and assessment features available on the app, which can also be helpful for your mental health journey. My only complaint in terms of quality is the long response times from the care team.
Effectiveness 8/10
Cerebral is a standard therapy app that can actually help you improve your mental well-being. The therapy sessions are effective, and prescribed medication can also be helpful. However, the lack of educational guidance and daily interaction might be a drawback for some users.
Price 7/10
While Cerebral is undoubtedly cheaper than many similar online therapy programs, it's still not the cheapest option out there. If you opt for only the therapy plan, it'll cost you $295 a month, which means around $10 every day.
Although it's cheaper than traditional in-person therapy sessions, spending $10 a day might not be affordable for some people.
Brand reputation 7/10
Founded in 2020, Cerebral is still a relatively young company that needs time to build a solid brand reputation. Unfortunately, it has already faced a lawsuit from an ex-employee for its bad practices regarding the Controlled Substances Act.
This incident has had a notable impact on the company's reputation. Despite this, Cerebral maintains decent ratings on most review platforms, suggesting a mixed but evolving perception within the user community.
Cerebral: The Final Verdict
If you have a busy lifestyle and find it difficult to travel to visit a therapist or don't feel comfortable talking to a stranger in person, Cerebral can be a good option for you.
It prescribes medication and allows you to receive weekly sessions from licensed counselors to help you improve your mental health.
However, don't start using any online therapy program without consulting with your regular healthcare provider, especially if you're suffering from a severe mental illness. That's because only they know and understand your medical history to guide you appropriately.
Last update:
September 21, 2023
16 min read
750 Views
0 Reviews
${TOCSections.eq(0).find('a').text()}